iPadOS 16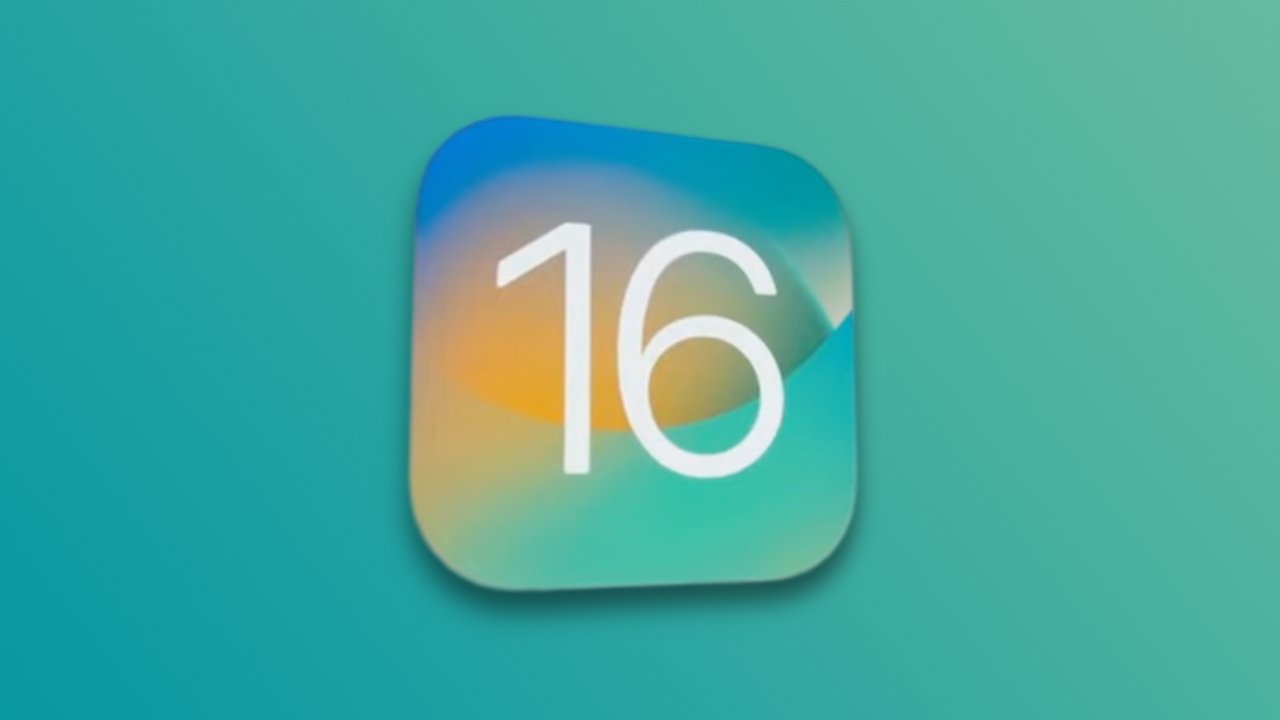 The iPad has evolved yet again with iPadOS 16. New multitasking features for select iPads paired with advanced collaboration tools and external monitor support transform what can be accomplished on Apple's tablets. Apple has also introduced new Continuity features for using an iPad and Mac in tandem.
● Multitasking with overlapping windows
● Full external display support
● New collaborative tools using SharePlay and FaceTime
● Shared tab groups in Safari
● Freeform coming to iPad later in 2022
---
Get Apple News Directly in Your Inbox
---
Apple held its annual WWDC conference in June 2022 and announced the usual operating system updates. Changes in iPadOS 16 vary based on the processor in use, with several focused on M-series iPads.
Many of the new features announced in iOS 16 were also included in iPadOS 16, like SharePlay coming to iMessage and new APIs for developers. Collaboration and sharing were big themes throughout the WWDC keynote.
Apple delayed the release of iPadOS 16 until October 24 due to changes in Stage Manager system requirements and external display support. It was released alongside macOS Ventura.
iPadOS 16 Features
Apple continues its tradition of providing significant changes to iPadOS on a two-year cycle. An all-new multitasking system is available for select iPad models, and a multitude of new features enhance iPadOS further.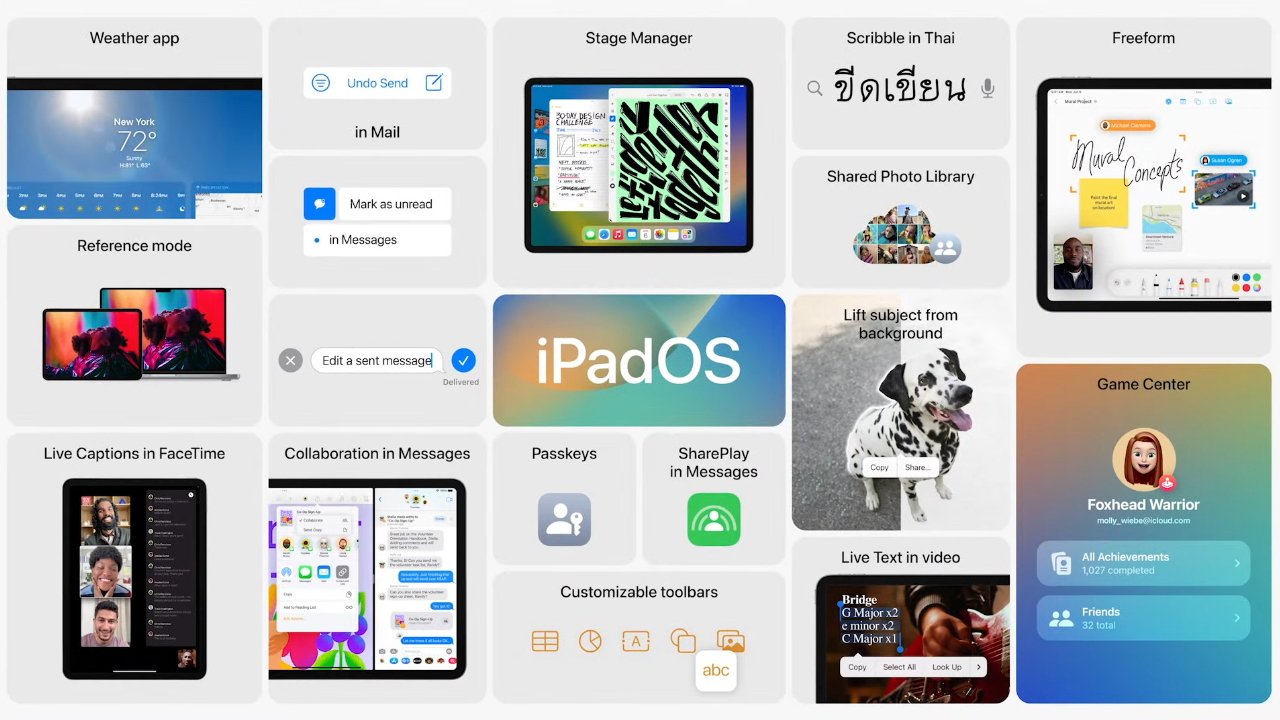 The iPadOS release cycle started off with a delay, as the first version of the operating system didn't ship until iPadOS 16.1. Even then, multiple features like Stage Manager and Freeform didn't launch until iPadOS 16.2.
Stage Manager
Apple introduced Stage Manager as a macOS Ventura feature first during WWDC. It is a system that makes managing multiple windows more straightforward by combining the app spaces concept with resizable windows.
Stage Manager is off by default and must be enabled from Control Center. When enabled, the current app pairs from multitasking shift into a windowed view with recent apps forming a stack on the left side of the display.
App windows
Up to four apps can be added to the active space. Each app window can be resized, stacked, and moved to different areas of the screen. On iPadOS, the app windows are not infinitely resizable and change dimensions based on multiple preset sizes.
The system is designed so apps can be arranged in different groups based on the user's preference, and that arrangement will remain even when switching between app groups. Users can perform a three-finger swipe to switch between apps and groups.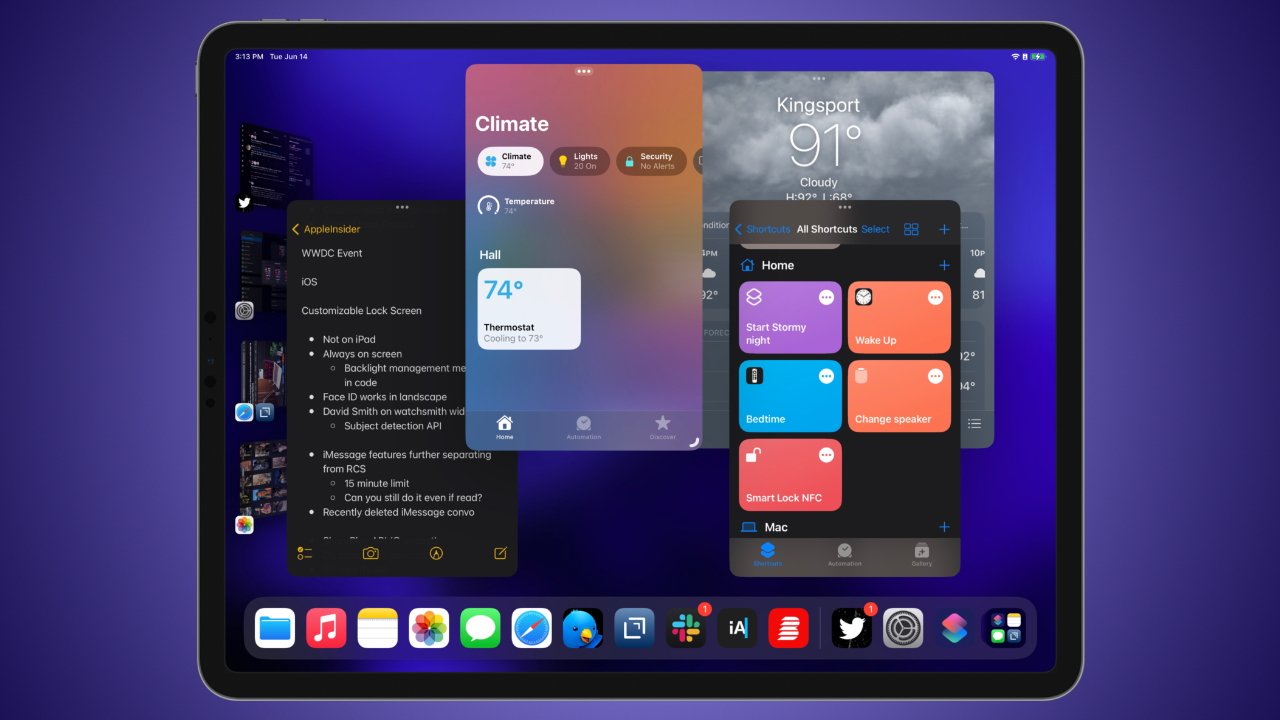 The old multitasking system is still present within iPadOS, so users can return to Split View and Slide Over at any time. When Stage Manager is active, each app can be resized to take up the entire screen, or the dock and recent app switcher can be hidden from Control Center.
Full external display support
Thanks to iPadOS 16.2, iPads with M-series processors can display content properly to external monitors due to Stage Manager. Rather than mirror content onto a 4:3 view, the iPad shows active apps on a large 16:9 space.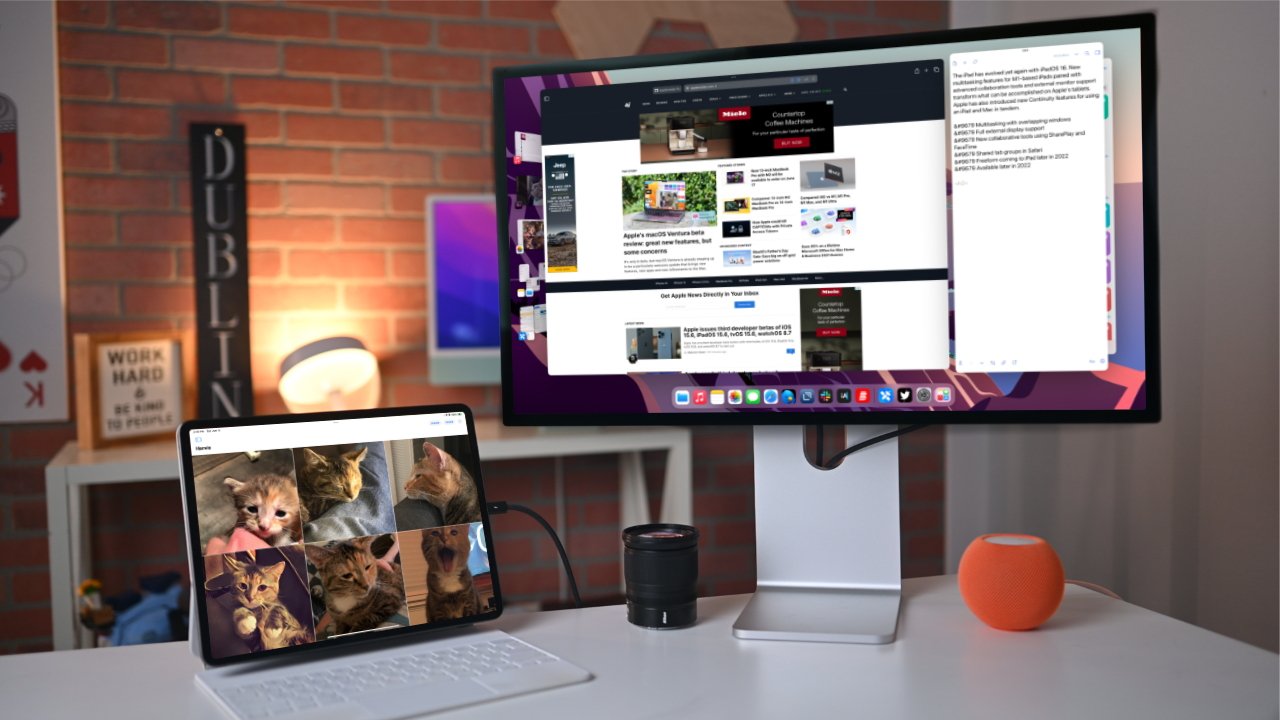 Stage Manager works exactly the same on an external monitor and the four-app limit remains. However, if Stage Manager is active on the iPad too, a user can have up to eight apps running at the same time across the two displays.
Users also have the option of turning off Stage Manager on the iPad to display a full-screen app or use the traditional Split View.
Compatibility
Stage Manager works with any iPad equipped with the A12X, A12Z, M1, or M2 processor. Support was expanded outside of M-series processors after customer backlash.
External display support is reserved for iPads using the M1 or M2 processor. That means only the latest fifth- and sixth-generation iPad Pros and the iPad Air 5 are compatible for now.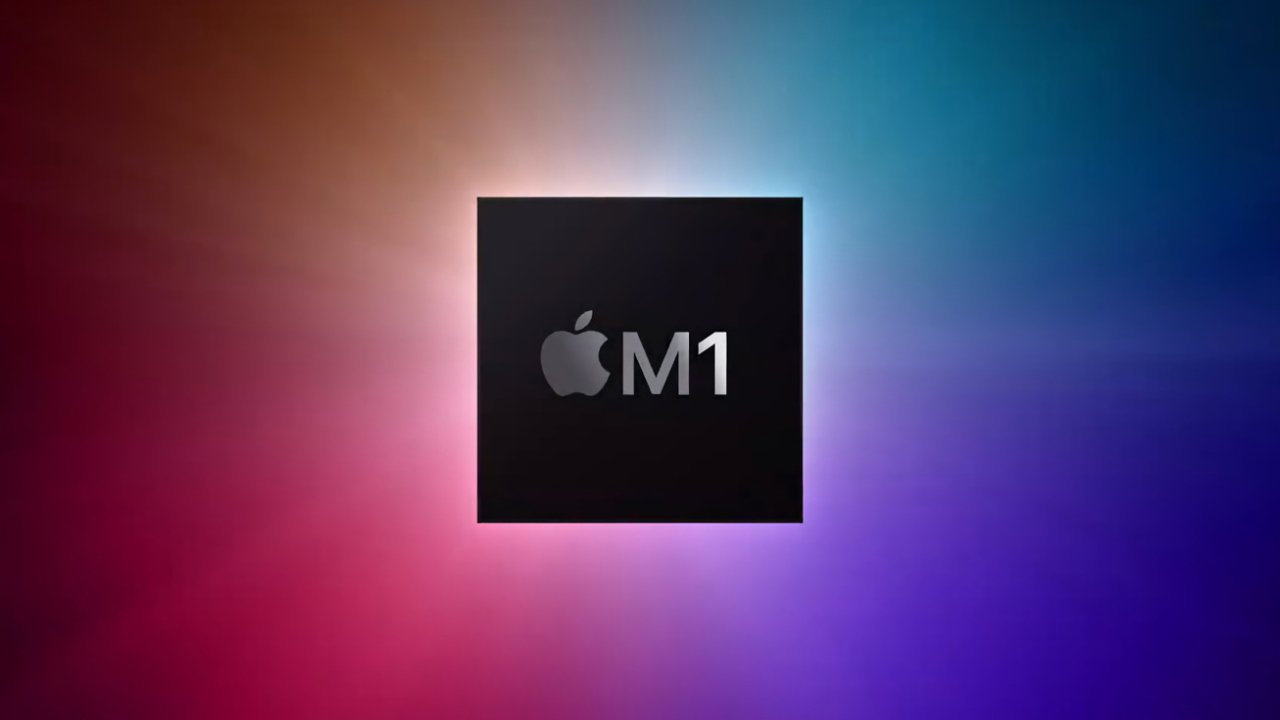 Since the feature enables up to four apps to run at once, it requires processors and enough RAM to support prolonged operations. External display support seems to be tied to the ability to access virtual RAM, which is limited to M-series models.
This restriction has angered many Apple customers with some calling it an arbitrary limitation. Apple has made it clear, however, that the requirement is based on hardware requirements and a baseline for adequate performance.
Files app updates
The Files app got a handful of useful changes that focus on organization and file manipulation. While it isn't as robust as the macOS Finder, it is capable of performing any basic task with user files in multiple storage locations.
Saving items to the Files app is a lot easier in iPadOS 16 thanks to a new save dialog box. Instead of using the old share sheet system, a full modal window appears that gives the users the ability to choose the save location, rename the file, and add tags.
The open file dialog is also improved with a full navigation window for finding items located deep within a file structure. The Files app and these modal windows also gain better sorting options and a navigation menu.
Using the "Get Info" action on a folder will now reveal the folder's content's total size. Also, there are a number of new quick actions in the file selection menu for duplicating, converting, or renaming the file.
Finally, users can show extensions and edit them directly. Also, a convert file option will provide the most compatible file conversion types in a selection menu. For example, an HEIF image could be converted to JPEG or PDF.
iOS 16 features coming to iPadOS 16
As usual, iOS and iPadOS share a lot of common features. However, the new Lock Screen customization and Live Activities are not available in this release.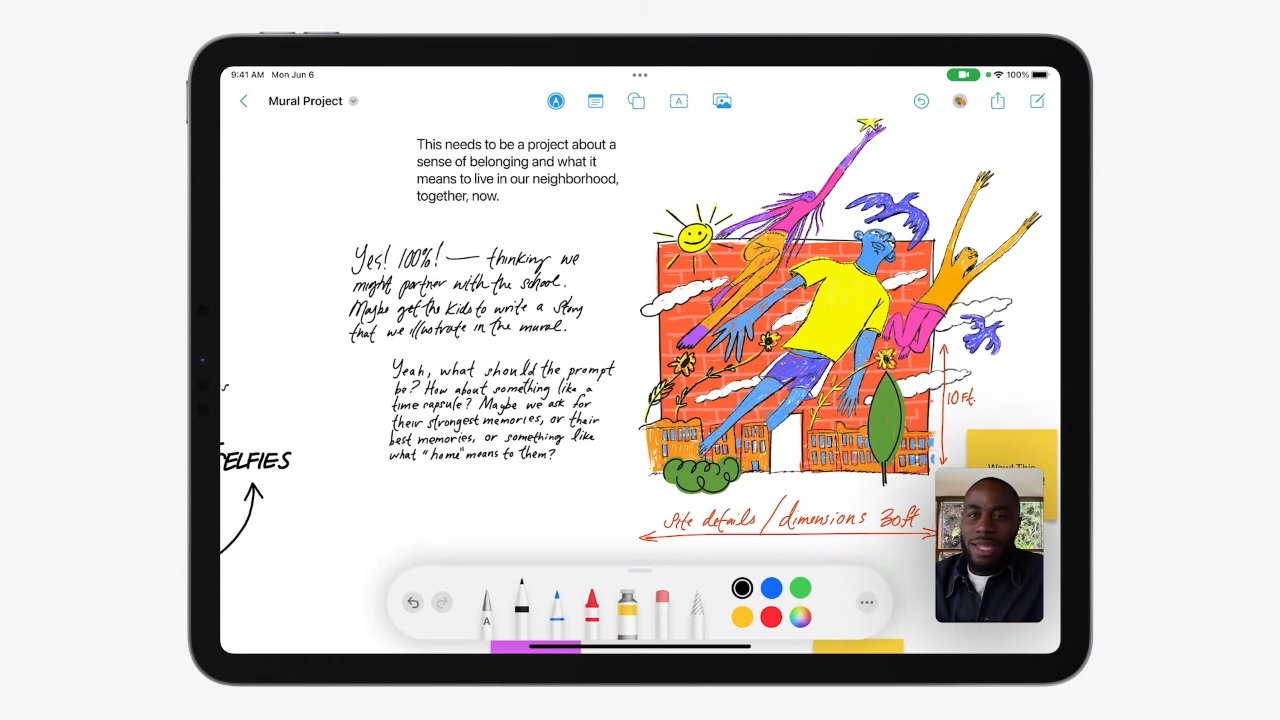 Collaboration was a big theme of Apple's 2022 software updates. There are new ways to start collaboration in compatible documents and apps, and SharePlay can be initiated from these collaborative environments.
Apple also announced a new app called Freeform that is expected in a later update. It appears to be an infinite whiteboard for generating notes as a group.
The Photos app also got several new improvements with copy and paste edits, duplicate detection, and Shared iCloud Photo Library. Users can add up to five additional participants to a separate photo library that contains full-resolution photos and video.
Apple also introduced the ability to edit and delete sent iMessages. Editing can be done five times in a fifteen-minute window on a single message. Deletion is more restrictive, requiring a user to delete a message within two minutes of sending it.
Other iPadOS 16 updates
Apple has also introduced several smaller changes across the operating system and its apps.
Nintendo Switch Joy-Cons and Pro controller compatibility
Reminders templates
Live captions for FaceTime, videos
Handoff FaceTime calls from iPad to Mac and back
Expanded Spotlight search results
Advanced Data Protection for end-to-end encryption on more iCloud data
Apple released iPadOS 16.1 to the public on October 24, 2022. Stage Manager and other new features are still less than ideal but are improving with each update.