iOS 16 adoption rate higher than iOS 15, but iPadOS 16 lags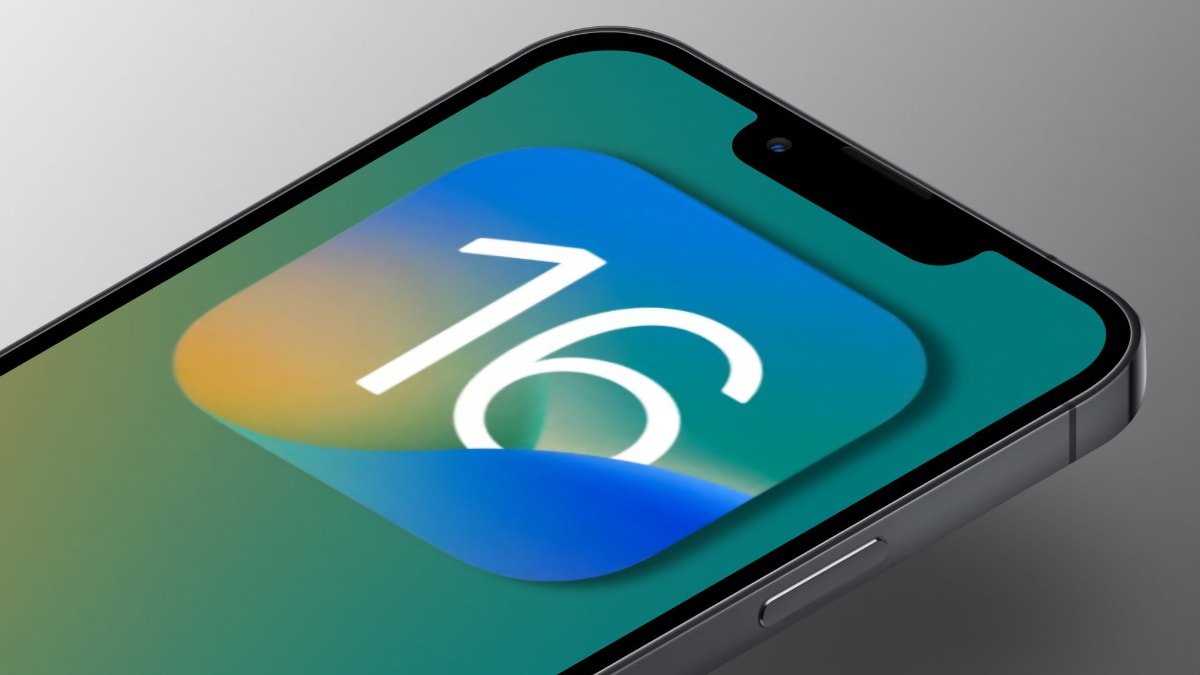 Apple has released adoption rates for iOS 16 and iPadOS 16, revealing that 81% of all iPhones from 2019 onwards are running it.
It's the first time Apple has shared such numbers since it launched iOS 16 in September. It measured the rates by devices transacting in the App Store on February 14.
They reveal that 81% of all iPhones released in the past four years run a version of iOS 16 while 15% still use iOS 15. There are 4% of iPhones that use unnamed earlier iOS versions.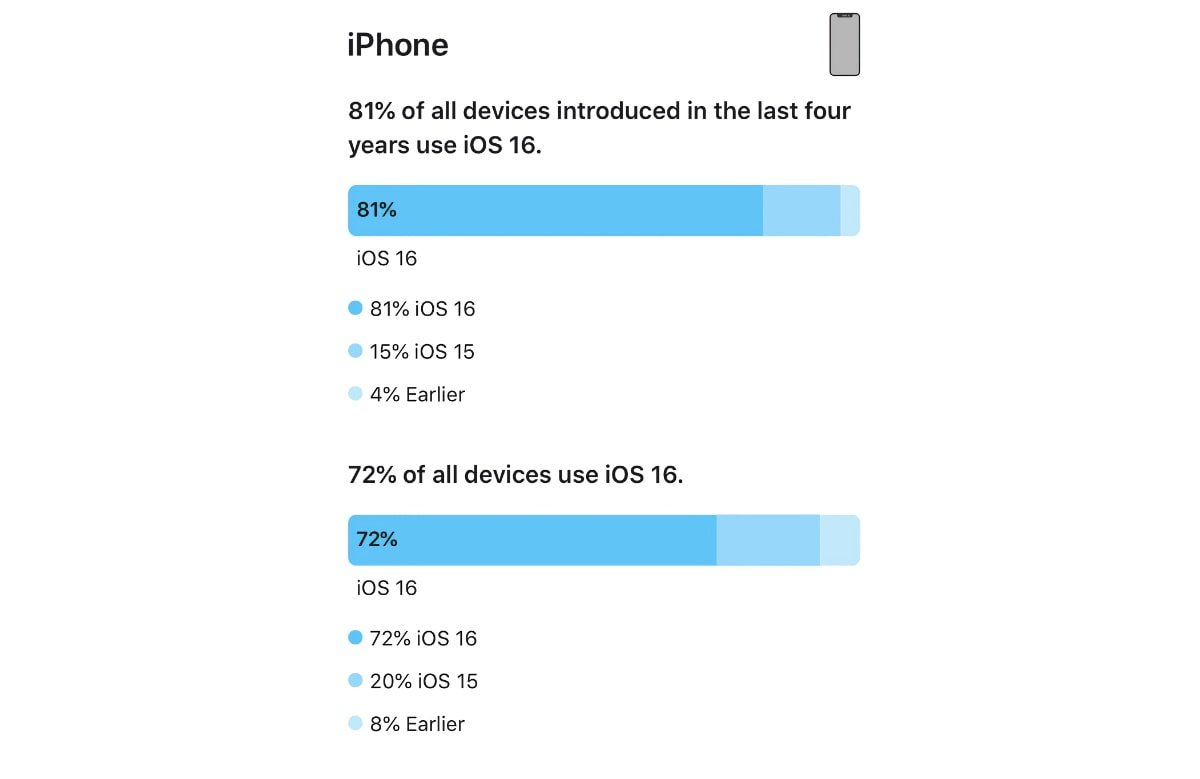 Meanwhile, 72% of all iPhones run iOS 16, and 20% are on iOS 15. About 8% of iPhones run an earlier version.
On the tablet side, 53% of all iPads launched in the past four years run iPadOS 16, 39% use iPadOS 15, and 8% use an earlier software version.
For all iPads, the numbers are close, with 50% of them running iPadOS 16 and 37% on iPadOS 15, and 13% running an earlier version.
Adoption of iOS 16 is ahead of iOS 15 based on data the company revealed in 2022. About 72% of iPhone models in the past four years at that time ran iOS 15, while 63% of all iPhones were running it.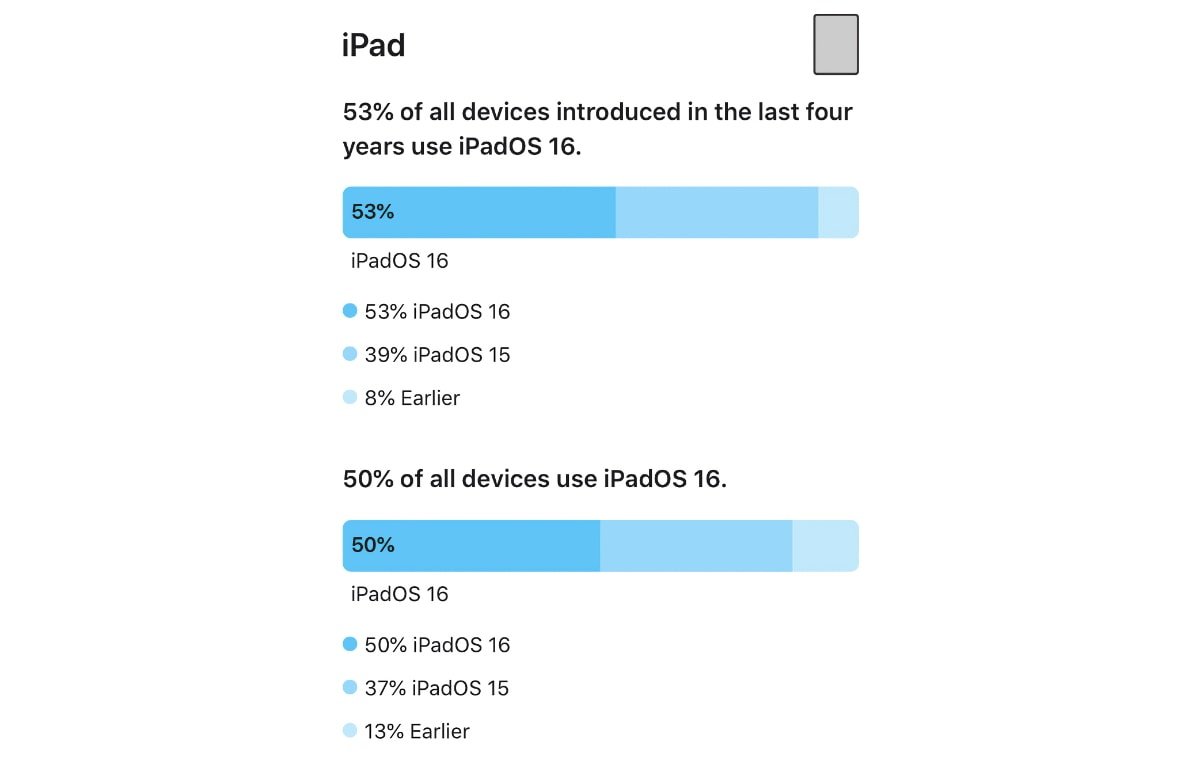 Comparatively, 57% of iPads introduced since 2018 were running iPadOS 15 as of January 2022, while 39% of all models were updated to the software version.
The lower iPadOS 16 adoption rate than iPadOS 15 might be explained by features such as Stage Manager. It's a system that makes managing multiple windows more straightforward by combining the app spaces concept with resizable windows.
However, Apple delayed the release of iPadOS 16 until October 24 due to changes in Stage Manager system requirements and external display support. Stage Manager on iPadOS 16 also drew heavy criticism, with users saying it was unstable, challenging to use, and had user interface glitches.
Apple has since made improvements and fixes to Stage Manager and remains committed to keeping the windowing feature in iPadOS.