Best MacBook Pro Deals
Best MacBook Pro Deals for September 2023
Apple resellers are hosting a variety of fall MacBook sales that discount new M2 Pro and M2 Max MacBook Pro 14-inch and 16-inch MacBook Pro models by triple digits. Plus, save up to $1,900 on closeout M1 Pro and M1 Max laptops and up to $200 off M2 MacBook Pro 13-inch configurations.
Which MacBook Pro is right for you?
Apple offers three models of the MacBook Pro. The base model uses the new M2 processor and is only available with a 13-inch display and a Touch Bar. The high-end models come with the M2 Pro and M2 Max processors and can be configured with a 14-inch display or 16-inch Display.
2023 MacBook Pro 14-inch
The 2023 14-inch MacBook Pro and 16-inch MacBook Pro take over as the new high-end models for pro customers. Since the smaller 14-inch model starts at $1,999, these are not for the casual or budget-conscious consumer.
The 14-inch's Liquid Retina XDR Display combines all of Apple's latest display technologies in one package. It houses a mini-LED backlight, high mobility oxide TFT for 120Hz refresh, and a 1,600 nit peak brightness HDR LCD panel.
The 14-inch MacBook Pro is smaller and lighter, so much easier to lug around. However, you'll be trading off some battery life and display size for that portability. While this is the most portable of the two, the smaller display may leave you wanting an external monitor for more heavy-duty tasks like video editing or coding.
Exclusive Deals Through AppleInsider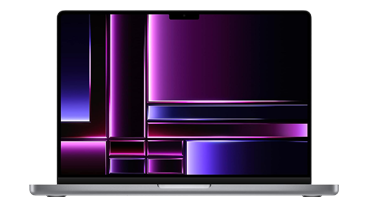 14-inch MacBook Pro M2 Pro
M2 Pro chip (10-core CPU, 16-core GPU), 16GB memory, 512GB SSD
Buy for $1,799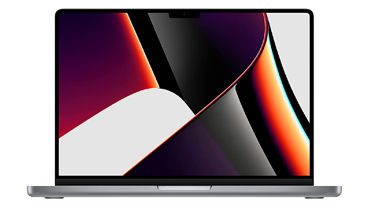 14-inch MacBook Pro M1 Pro
M1 Pro chip (10-core CPU, 16-core GPU), 32GB RAM, 1TB SSD
Buy for $1,999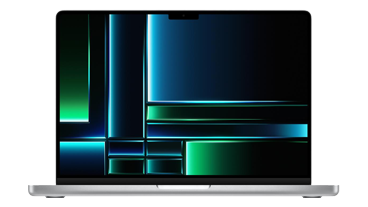 All M2 Pro & M2 Max Models
Shop exclusive deals on every 2023 MacBook Pro 14-inch config.
Best prices
MacBook Pro 16-inch (2023)
Many of the design aspects found in Apple's latest 16-inch MacBook Pro can be attributed to the processors being used. The M2 Pro and M2 Max are Apple's high-end M-series processors that bring power and efficiency.
The M2 Pro supports up to 32GB of RAM and 200GB/s memory bandwidth. This is essentially like stacking two M2 processors on top of each other with even more performance gains.
This chipset has multiple configurations with 10-core or 12-core CPU options, 16-core or 19-core GPU options, and 16GB or 32GB of RAM. Buyers can also purchase up to 8TB of integrated SSD storage.
Apple states the GPU is 30 percent faster than the one in the M1 Pro and benchmarks confirm that.
According to Apple, the MacBook Pro with an M2 Pro chip is able to process images in Adobe Photoshop up to 40% faster than with M1 Pro and as much as 80% faster than a MacBook Pro with an Intel Core i9 processor.
If the M2 Pro is like two M2 chips stacked on each other, the M2 Max is double that. It has a 10-core CPU with up to 96GB of RAM and 400GB/s memory bandwidth.
Customers can configure the M2 Max with a 30-core or 38-core GPU and up to 96GB of RAM. Maxing out this processor adds $700 to the base price of the laptop, costing another $800 for the maximum RAM. Discounts are at your fingertips in this guide, though, with savings of up to $400 off MSRP thanks to exclusive deals.
Bargain hunters looking for the steepest markdowns can save up to $1,900 on M1 Pro and M1 Max models with blowout deals in the AppleInsider M1 MacBook Pro 16-inch Price Guide.
13-inch MacBook Pro with M2 chip
The 13-inch MacBook Pro was refreshed in August 2022 with the launch of the next-generation Apple Silicon M2 chip. The base 13-inch MacBook Pro configuration with a 256GB SSD costs $1,299, ringing in as the same entry price as the Intel 13-inch MacBook Pro.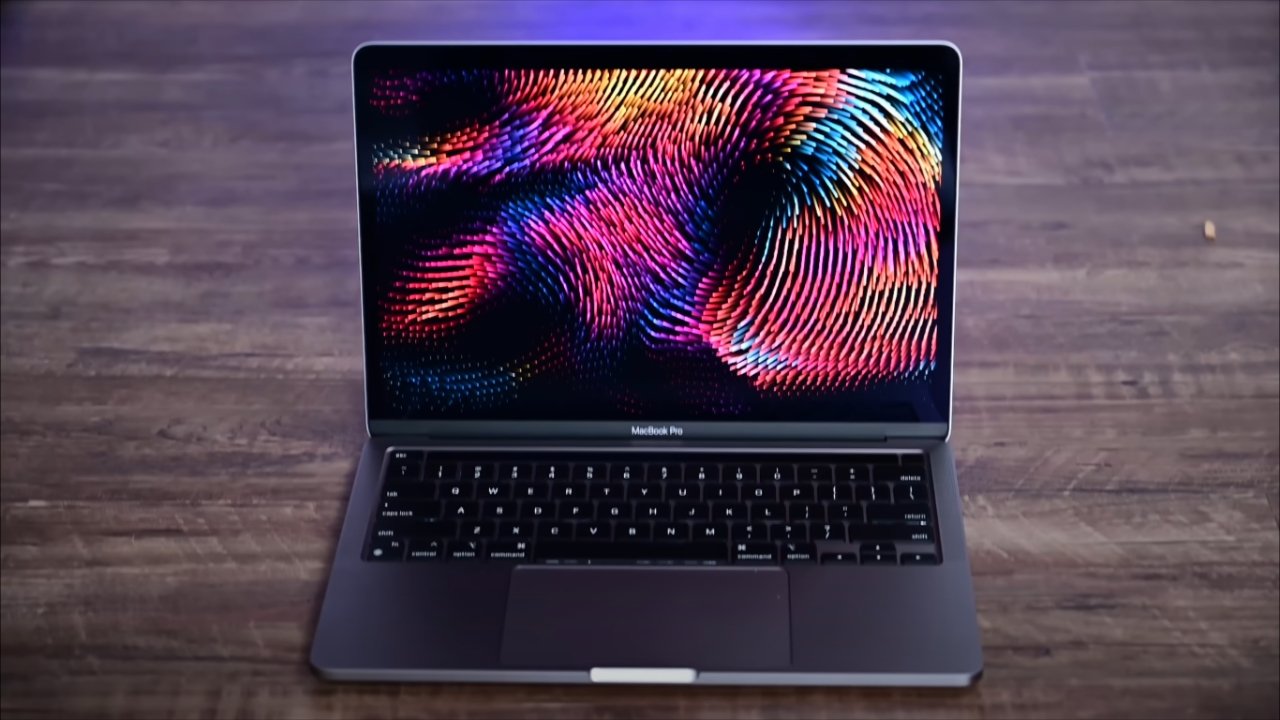 The portable MacBook Pro has two USB-C ports and is powered by Apple's M2 system-on-a-chip (SoC). Customers can configure up to 24GB of RAM and up to 2TB of storage in the M2 machines, maxing out the price at $2,499.
Then there is the option of buying a 13-inch configuration with an Intel processor, but Apple doesn't sell those new. These Intel MacBook Pros can be configured with up to 32GB of memory and 4TB of storage. Retail prices top out at $3,599, though AppleInsider exclusive deals are available to bring the cost down.
MacBook Pro pricing
Comparing prices across top retailers is easy when you visit the AppleInsider Apple Price Guides. Find exclusive coupon savings and instant cash discounts on nearly every Mac computer. Here's how to access the MacBook Pro-specific Price Guides, with some of 2023's best MacBook Pro deals going on today on both current and closeout models:
MacBook Pro 14-inch Prices (2023)
Coupons
Apple resellers are offering AppleInsider readers exclusive coupons this September, with savings knocking hundreds off dozens of MacBook Pros. Check out these coupon discounts:
Adorama