14-inch MacBook Pro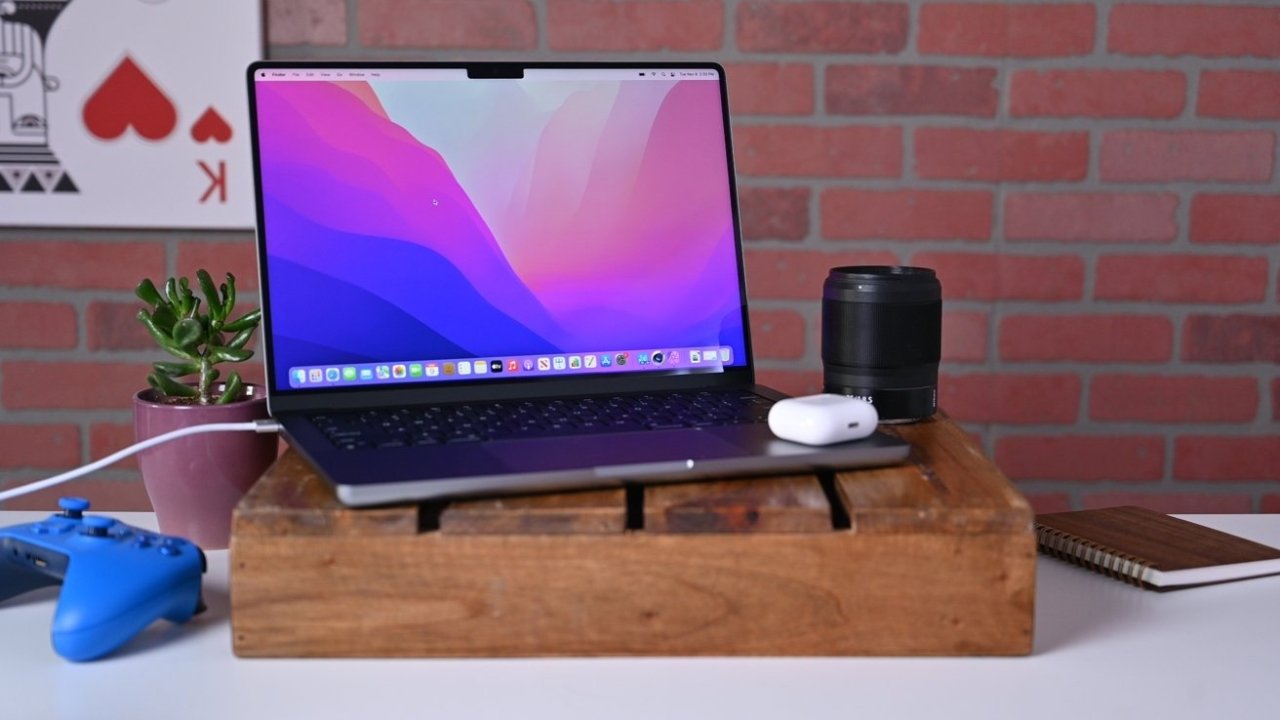 The "14-inch MacBook Pro" is a rumored laptop that will replace the 13-inch model with a new design and features. It may include mini LED or micro LED for the display, have slimmer bezels, and a more squared-off design. The next-generation M-series processor will make this one of the most-powerful MacBooks ever made.
● Announcement and release expected in 2021
● New 14.1-inch Retina Display
● Micro LED could be introduced
● Apple Silicon processor -- possible "M1X" or "M2"
● Magic Keyboard
● Altered or removed Touch Bar
Page last updated: 2 days ago
---
Apple's smallest professional computer is nearing its inevitable redesign after the 16-inch MacBook Pro received a screen-size update in late 2019. A new 13-inch MacBook Pro with Apple Silicon was released in November which puts the "14-inch MacBook Pro" launch into question.
Apple did not change the external design of the 13-inch MacBook Pro when it added the M1 processor. In fact, Apple changed almost nothing at all. This means that a significant redesign to the laptop is still possible within 2021.
The baseline 13-inch MacBook Pro is an entry model and is priced as such. A new "14-inch MacBook Pro" would act as a replacement for the mid-tier MacBook Pro that previously held better Intel processors and had four Thunderbolt 3 ports.
"14-inch MacBook Pro" Potential Features
Rumors about Apple's unreleased products continually churn, and while they aren't always on the mark, the consensus often provides some insight into what's next. A new and bigger display, a squared-off frame design, more Thunderbolt ports, and a new "second-tier" M-series processor are all possible with this redesign.
Apple Silicon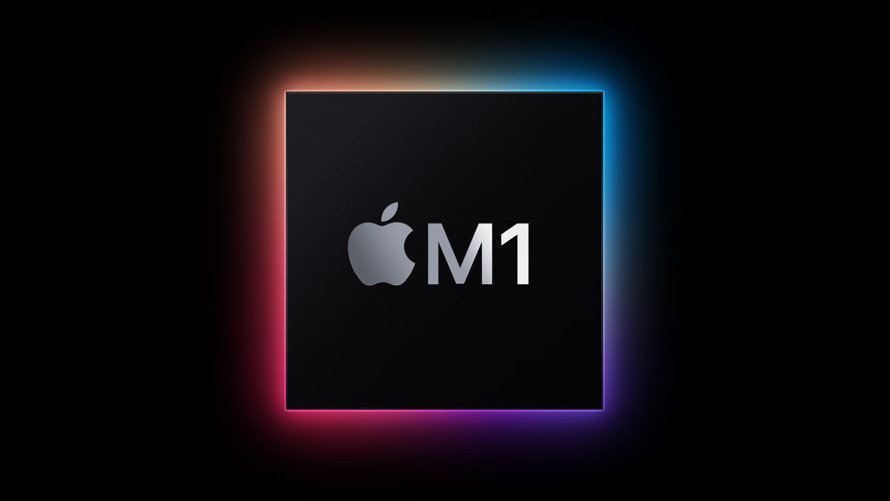 Apple's custom processors have powered iPhone and iPad for years, and now they are being used in the Mac. The late 2020 13-inch MacBook Pro uses the Apple-made M1 chip, which improves performance over the 10th-generation Intel chips in the early 2020 equivalents. The version of the M1 in the new MacBook Pro has an eight-core CPU and an eight-core GPU. Apple says the new notebook is up to 2.8x faster with 5x faster graphics than its early 2020 counterpart.
The "14-inch MacBook Pro" would likely include either a higher-powered "M1X" chip or new Apple Silicon like an "M2" updated for 2021.
A predictive benchmark for the "M1X" chip said it may have a 12-core CPU and a 16-core GPU. It could feature 256 execution units, rather than the M1's 128, and may be able to two external displays instead of just one.
Keyboard
After years of the butterfly keyboard's increased failure rates and reported stickiness and repeating keys, Apple finally found a suitable replacement in the 2020 MacBook updates. The Magic Keyboard uses a new scissor-switch mechanism, which has 1mm of travel and appears to be more resilient than its predecessor.
The 13-inch MacBook Pro finally received this new keyboard in its early 2020 refresh, and Apple retained the mechanism for the late 2020 MacBook models. Apple will likely continue to use the Magic Keyboard in any future models.
As with the other MacBook Pro with Touch Bar, the 14-inch model is expected to include a physical escape key. User frustration over a digital escape key, one without tactile feedback that could disappear during use, must have been heard loud and clear.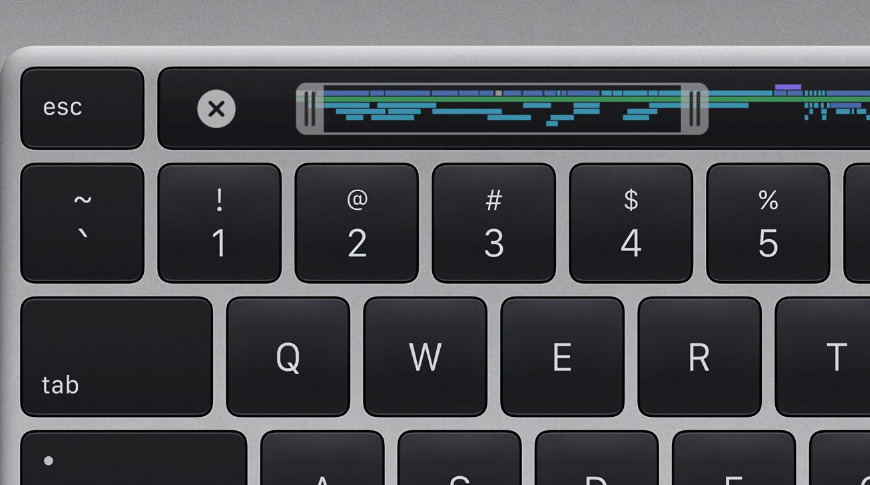 Each device with a Magic Keyboard has keys that are spaced slightly further apart for better ergonomics. There is a distinctive click to the keyboard, but it is not as loud as the 2016 butterfly mechanism.
A much-desired change to the arrow keys has also been applied to the Magic Keyboard. The inverted-T arrangement with half-spaced left and right arrow keys makes it much easier to find keys when touch typing. The up and down keys take up the space of a single key but are distinguishable by feel.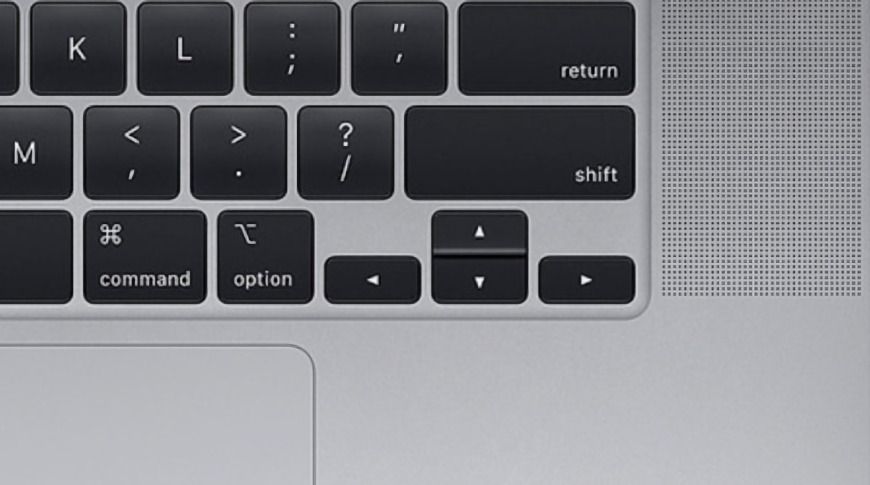 Rumors suggest that Apple is ready to undo a lot of changes made since the 2015 MacBook Pro. The return to scissor switches is just the start apparently, as Apple is reportedly considering revamping or removing the Touch Bar and changing the port layout again.
The Touch Bar was introduced in the 2016 MacBook Pro with some level of controversy from vocal consumers. It replaced the function row with the promise of becoming an interactive strip of icons and controls on a per-app basis. This promise never quite reached its potential, and Apple has seemingly ignored the technology over the past few macOS updates.
The company could completely rethink the Touch Bar, or just return to a basic row of function keys. There are few cases in Apple's history where it attempts such a large paradigm shift in device interaction only to abandon it within five years. One other example is Apple abandoning Force Touch on the iPhone shortly after introducing it.
Screen
The 16-inch MacBook Pro gained extra inches and extra pixels. If the 13-inch MacBook Pro will be upgraded to a bigger display, then a higher resolution is likely as well.
Rumors point to a 14.1-inch Retina Display. This is the size you would get from slightly extending the screen into the current bezel space of the 13-inch, which provides a more immersive experience without affecting the physical size of the MacBook Pro itself.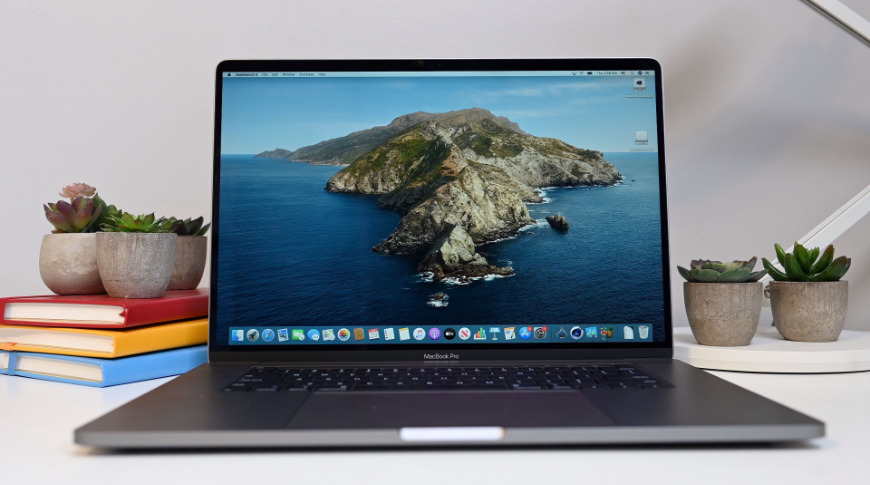 Since the other specifications of the 16-inch screen did not change, it is unlikely the 14-inch one will either. 500 nits of brightness with a P3 color gamut is still well-placed in a professional laptop.
Apple may introduce a new display technology across several product lines in 2021. Mini LED is a half-step between LCD and micro LED. Most Apple products have an LCD with an LED backlight to provide a basic level of local dimming. The iPhone lineup uses OLED to provide perfect blacks and each pixel acts as a source of light and color.
OLED is expensive and difficult to develop for large displays like those found on Macs or iPads, so Apple is going to move to an improved LCD backlight called mini LED. Basically, mini LED will allow for better local dimming across the display while providing the same Retina Display quality without shifting to OLED.
Other "14-inch MacBook Pro" updates
The microphones are likely to get the same treatment as the other Apple laptops. Apple introduced three "studio-grade" microphones positioned about the keyboard for better capture without the need for an external mic.
The current 13-inch MacBook Pro has two or four Thunderbolt 3 ports depending on the processor configuration, with the higher-specification variant having more ports. This may change with the newer model or could continue being limited.
Due to the latest Thunderbolt 3 specs, it will be able to drive displays up to 6K, including the Pro Display XDR. Apple could push this support up to 8K depending on how it implements the spec in the future.
A tweet on May 11 claimed the 14-inch MacBook Pro would not be coming until 2021, with Jon Prosser confirming the information with a "100%" in his reply.
Common 14-inch MacBook Pro questions
When will Apple release the 14-inch MacBook Pro?
Apple will likely release the redesigned MacBook Pro in 2021, according to Jon Prosser. The new model was originally expected in 2020, but the spring and fall updates to the 13-inch MacBook Pro pushed that back.
How much will the 14-inch MacBook Pro cost?
The 13-inch MacBook Pro starts at $1,299 and will be replaced by the new 14-inch model when it launches. Apple analyst Ming-Chi Kuo says that Apple Silicon chips might make future models more expensive. However, this was not the case with the first wave of M1-equipped Macs.
Will the 14-inch MacBook Pro use Intel or Apple Silicon?
Apple launched the first Macs with Apple Silicon, and the company will complete the transition over the next two years. As the latest 13-inch MacBook Pro uses Apple Silicon, the upcoming 14-inch model will as well.