iOS 16.5 beta adds Sports tab in Apple News, little else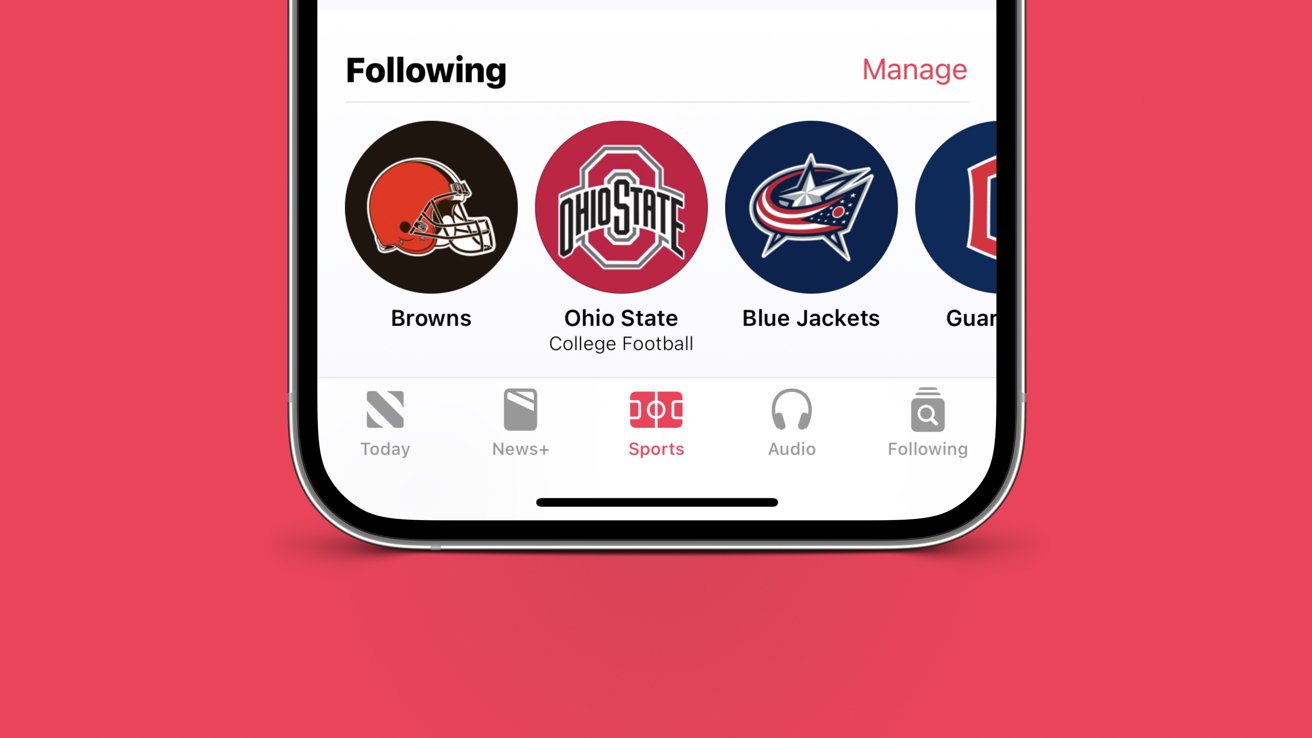 Apple provided developers with the first iOS 16.5 beta on Tuesday with few user-facing updates — namely, a change to Apple News and Siri.
Apple released iOS 16.4 to the public on Monday after a month-long beta cycle. The company didn't waste any time getting the iOS 16.5 beta out the door, but not much has changed.
Users discovered the Apple News app sports section has moved into a dedicated tab at the bottom. The content has been available since iOS 16 launched in September, but it was buried in the Today view or Following tab.
Once iOS 16.5 launches, users will be able quickly to find all of their sports news in a dedicated tab. The number of tabs in the bar didn't increase. Instead, Apple merged the Following and search sections into one.
One other user-facing feature has been discovered in the beta, and it is a new Siri control. Users can tell the voice-activated assistant two commands to control screen recordings.
"Hey Siri, start a screen recording" will start a recording. "Hey Siri, stop the screen recording" will stop the recording. These functions are not available in Shortcuts, however.
Alongside these basic features, Apple listed one change across its operating systems in their respective release notes. A shared admin in a Home can now pair or add Matter accessories.
This release appears to be focused on bug fixes and minor changes across the system. The beta cycle has only begun, but with WWDC only a few months away, it likely won't last long, either.