Apple Watch Series 8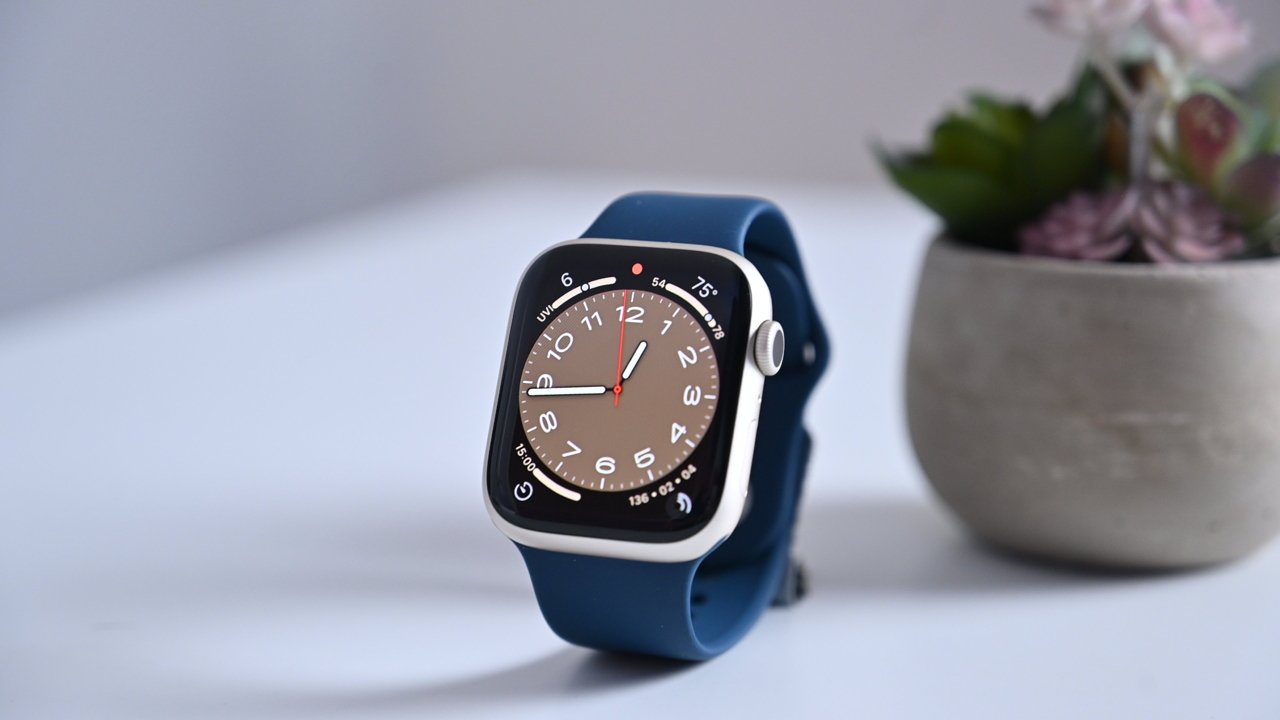 The "Apple Watch Series 8" will be released in late 2022, and rumored features include body temperature measurement, a rugged extreme sports variant, and a possible flat-sided redesign. The 2021 Apple Watch Series 7 changed very little about the design and feature set, so big updates may be coming.
● Temperature sensing
● Ruggedized extreme sports version
● Flat-sided redesign or model
● Faster SoC
● Longer battery life
● Same $399 starting price
● Flat-edged render by Front Page Tech
---
Get Apple News Directly in Your Inbox
AppleInsider is supported by its audience and may earn commission as an Amazon Associate and affiliate partner on qualifying purchases. These affiliate partnerships do not influence our editorial content.
---
Like clockwork, Apple is expected to release another Apple Watch in September 2022. However, rumors are divided on what Apple could do with the "Apple Watch Series 8," from introducing a new extreme sports model to temperature sensing capabilities.
The Apple Watch Series 7 was seen as a relatively minor upgrade compared to previous years, so customers hope to see more radical changes or features in the 2022 model. One notable leaker, Jon Prosser, shared flat-sided renders of a device initially believed to be the Apple Watch Series 7, but either that design is incorrect or may still come in a later model.
"Apple Watch Series 8" Rumored Features
As Apple finalizes its 2022 product lineup, rumors leak out from the company and supply chain. Little is known about the next Apple Watch, but the usual processor upgrades and new health features are expected.
Some rumors predict the end of the Apple Watch Series 3, replaced by a discounted Apple Watch SE and the three rumored models for the Series 8. The Apple Watch Series 3 was originally released in 2017 and is the only model with the original Apple Watch design in the lineup.
Health upgrades
The Apple Watch Series 7 notably shipped without any new health features — a first for the product line. While it still has the heart rate detector, blood oxygen detector, and other sensors, it didn't add anything new to the sensor stack for that release.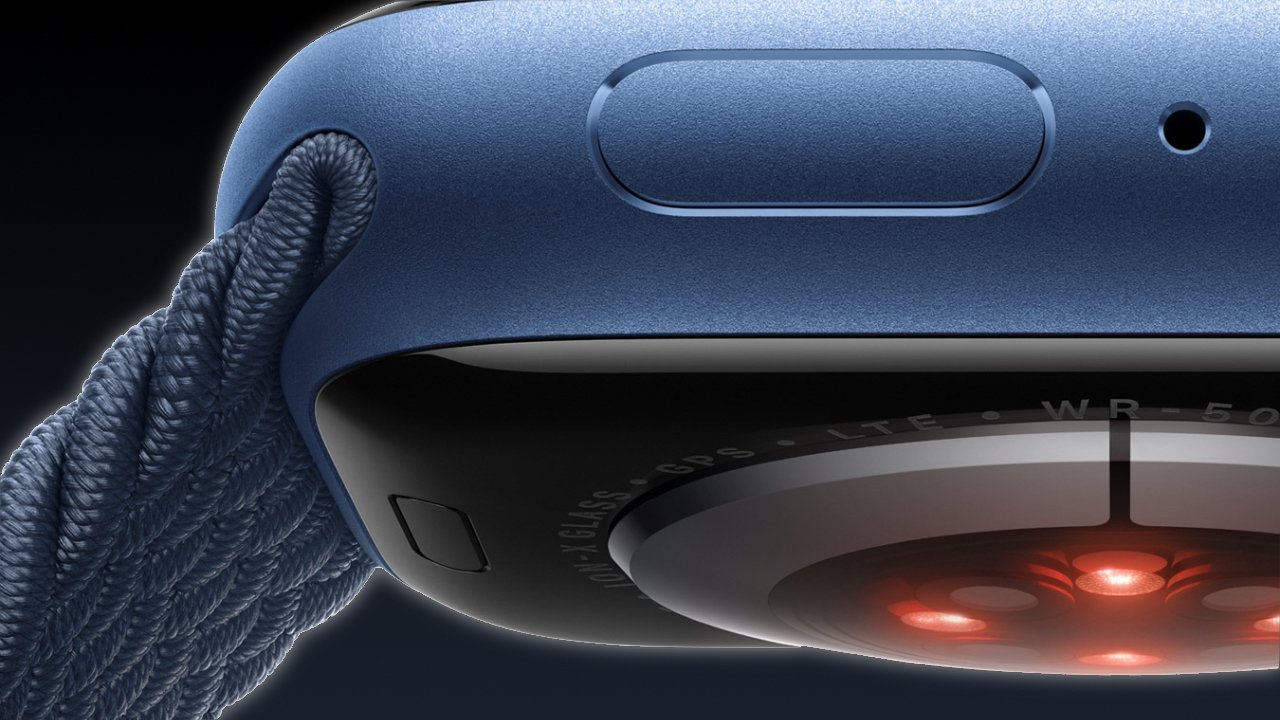 Well-known analyst Ming-Chi Kuo expects the "Apple Watch Series 8" to have a new temperature sensor. This sensor could warn the user of unusually high or low body temperature as an early indicator of sickness or abnormal conditions.
Later rumors suggest the temperature sensor may not be ready for a 2022 release. Kuo said that the algorithm used for temperature sensing failed final testing before the Watch entered final engineering testing.
With each new health sensor, the Apple Watch gains new abilities to pre-diagnose health events. While it isn't an official health device, it has been known to save lives thanks to warning users of possible problems.
Combining a temperature sensor with the blood oxygen sensor, for example, could enable users to catch lung-related sicknesses like pneumonia early. As long as Apple toes the line between fitness tracker and health device, it can steer clear of FDA certification hurdles.
Design changes
Apple doesn't change product designs very often, but that could change with the 2022 Apple Watch. The Apple Watch Series 7 did have a new design with its edge-to-edge display and more round corners, but it wasn't the divergence rumored initially for the product.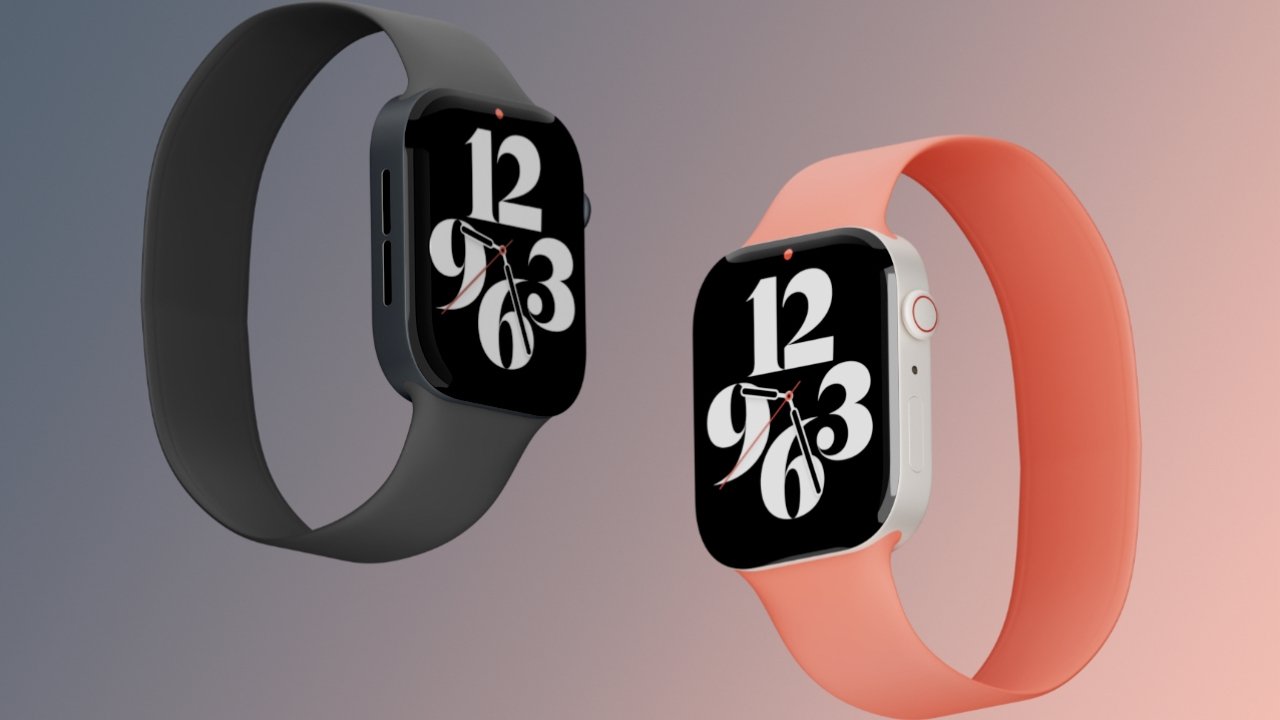 Rumors are often hit or miss, but in the case of the flat-sided Apple Watch, it was a bigger miss than usual. Jon Prosser was absolute in his expectations for the 2021 Apple Watch, but Apple went the opposite direction — more round sides and corners.
Prosser may have shown an early product design that Apple had since discarded, but it is just as likely the product hasn't arrived yet. There have been various rumors of different Apple Watch styles for years, and a flat-sided variant could be enough to differentiate a new model.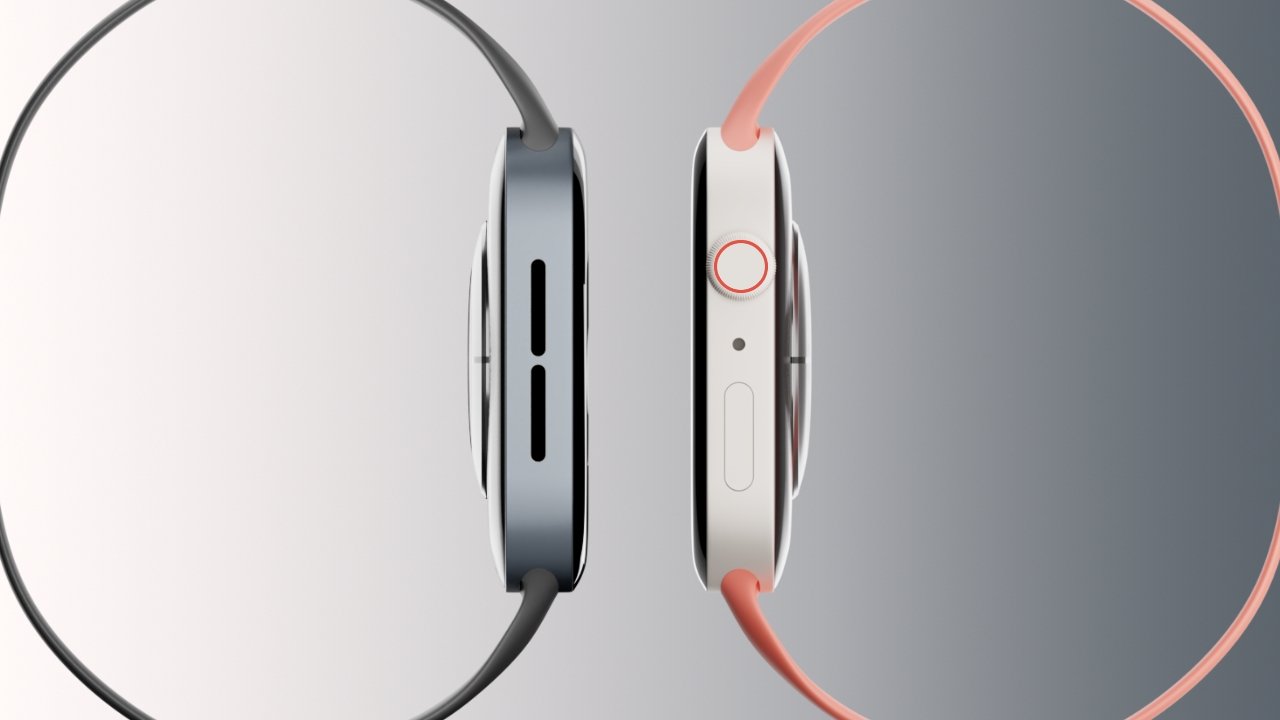 The standard "Apple Watch Series 8" could retain the Apple Watch Series 7 design, and a secondary model could take on the rumored flat-sided redesign. This secondary model could be a new larger "pro" model, rugged model, or another device type entirely.
Another rumored model for 2022 is a rugged extreme sports model, which may utilize a different material to ensure absolute protection. For example, a rugged watch made of rubber or hard plastic may take on the flat-sided design due to material differences from the usual metals used in Apple Watch. Or the design difference would indicate the different model.
Long-shot rumors
Since the Apple Watch first debuted in 2015, rumors have abounded about advanced health features that could be life-changing for some users. While these features appeared like sci-fi at first, each passing year brings Apple closer to a reality for some of that tech.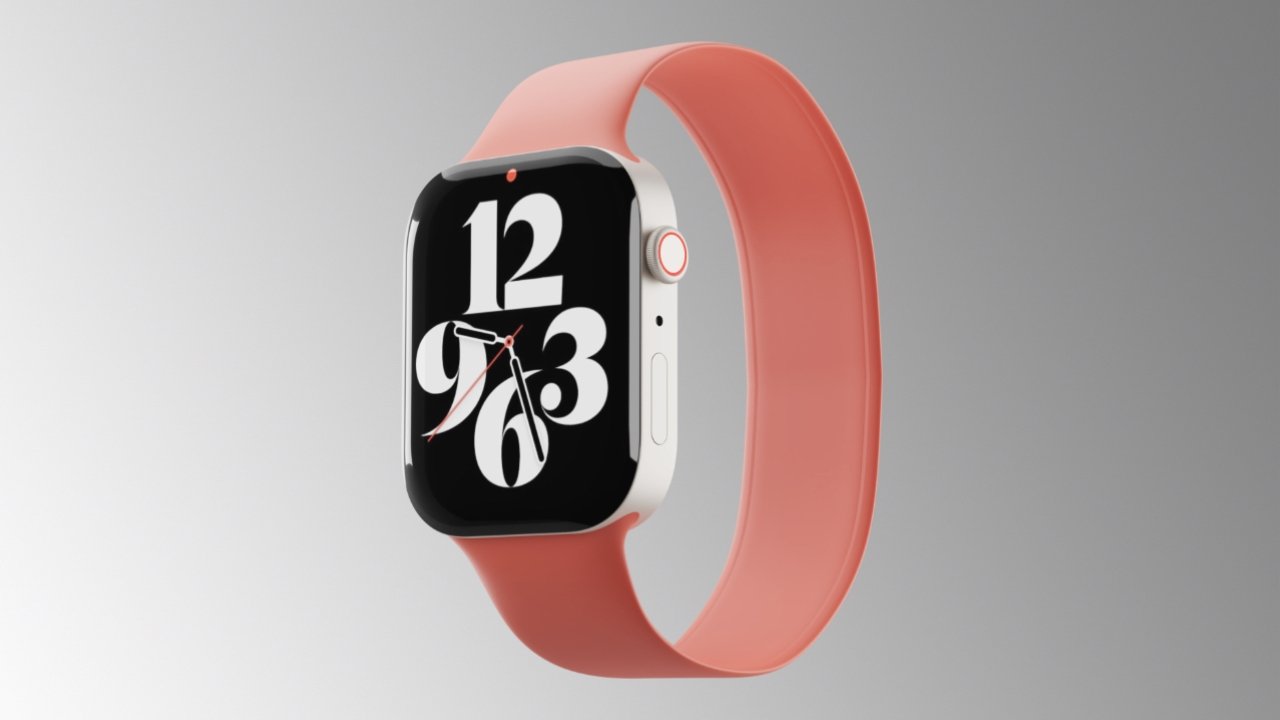 One such feature is non-invasive glucose monitoring. For people with diabetes, this feature would nearly eliminate the need to prick fingers for access to blood samples. But, of course, such a feature would likely cross into medical device territory and change the categorization of the Apple Watch entirely.
While rumors of such a feature have popped up occasionally, they began to accelerate in recent years as patents indicate research into the technology. Apple has looked into terahertz electromagnetic radiation according to a patent filed in February 2021, which could enable non-invasive glucose measurement.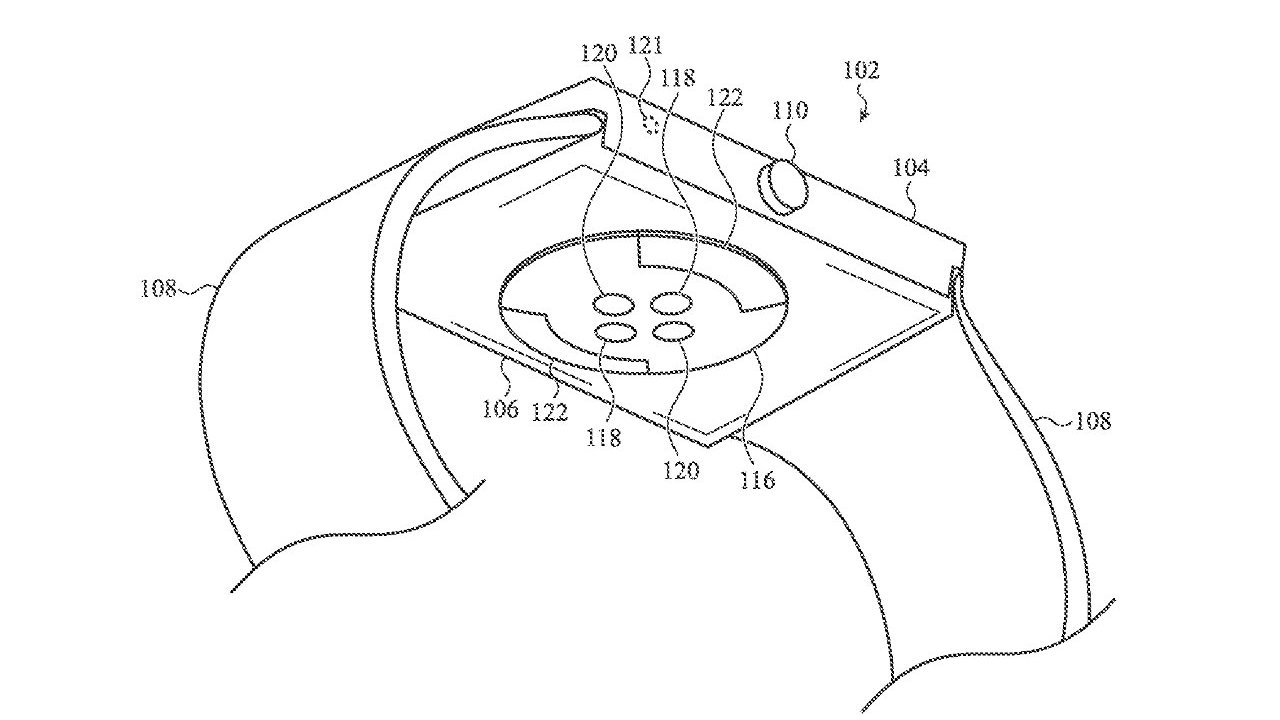 An SEC filing for UK startup Rockley Photonics revealed a significant relationship with Apple in May 2021. A partnership with this company could lead to infrared-based blood monitoring.
Other moonshot rumors claim Apple could be working on "smart bands" for the Apple Watch. Such bands could communicate via a special port or Bluetooth to monitor the user for various things. One Apple patent shows a watch band acting as a blood pressure cuff, for example.
A new rumor in April 2022 suggests that Apple won't have the Blood Pressure monitoring sensor ready until at least 2024. Issues with sensor accuracy allegedly keep pushing the feature back.
Pricing and release
Apple tends to announce the new Apple Watch in the fall, so expect the "Apple Watch Series 8" to be announced around September 2022. The price structure of the Apple Watch hasn't changed much over the years. The next generation will likely replace the Apple Watch Series 7 entirely and take over those price points.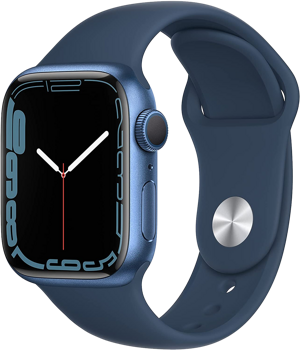 Apple Watch Series 7
---
The Apple Watch Series 7 has an Always-on Retina display with nearly 20% more screen area than the Series 6 and the most crack-resistant front crystal yet on an Apple Watch.