Apple Crash Detection now causing problems in Minnesota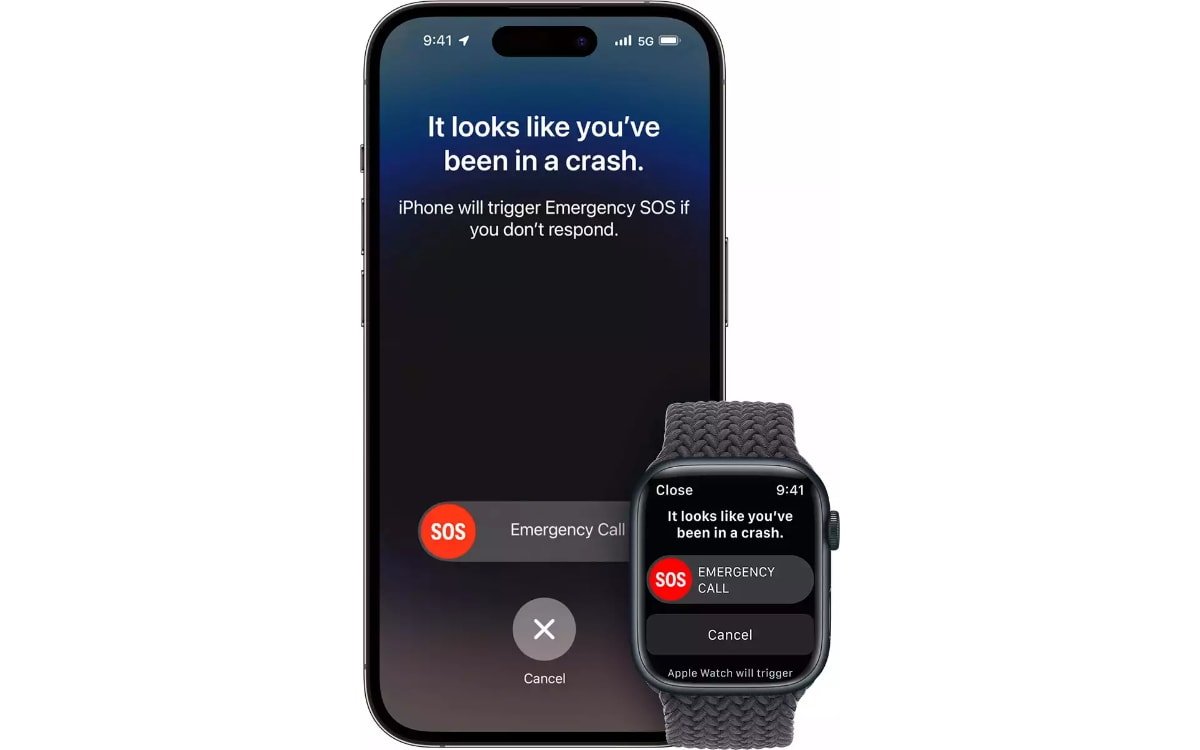 Some emergency responders in two Minnesota counties are asking residents and guests to disable iPhone 14 Crash Detection over false alarms — although others disagree.
Just after Christmas 2022, the Stearns County Emergency Communications Center received an automated call that said, "The owner of this iPhone was in a severe car crash and is not responding to their phone," and gave location coordinates.
The dispatcher called back, but it went to voicemail, so a sheriff's deputy explored the location. But he didn't see any sign of a crash because they determined it was a false alarm triggered by an Apple device, according to a report from MPR News.
Since then, Stearns County has received seven false crash calls in the past couple of weeks involving snowmobilers and downhill skiers. In the case of a skier, emergency responders were able to track them down after about four hours.
"It was about four hours later that we were able to make contact with him on the phone," said Jon Lentz, patrol captain with the Stearns County Sheriff's Office. And by that time, you know, the individual said, 'Jeez, I don't know, I think I might have fallen, but I'm not really sure.'"
Crash Detection on Apple devices
Apple introduced Crash Detection with the iPhone 14 lineup and new Apple Watch models, including the Apple Watch Series 8, Apple Watch SE 2022, and Apple Watch Ultra.
It uses hardware sensors and algorithms to detect if the user has been in a severe car accident. It has failed and succeeded, a feature that Apple will need to continue improving.
Apple introduced refinements to Crash Detection in the iOS 16.2 update. However, it is not perfected yet.
Certain activities, such as skiing and snowmobiling, involve sudden stops, fast turns, and tumbles that aren't serious. However, they can sometimes trick an Apple Watch or iPhone's sensors into thinking a severe crash has occurred.
Officials in other parts of Minnesota have also fielded automated emergency calls from Apple devices. Brandon Silgjord, director of St. Louis County 911, who oversees the county's emergency management division, said they received a call from someone wearing an Apple Watch while shoveling snow.
The problem isn't limited to Apple devices, either. St. Louis and Stearns counties have also received false calls through the Life 360 app, often used by parents to track their kids. The app also has a crash-detection feature.
Although some officials in Stearns County and elsewhere in the state have asked residents to disable the crash detection feature while participating in certain activities, others disagree.
Dana Wahlberg, director of the emergency communication networks division of the Minnesota Department of Public Safety, said she encourages people to educate themselves on how the feature works instead of disabling it.
"This is a really good opportunity to provide education to people to help them understand that [they've] purchased a product that has a lot of technology available with it," Wahlberg said. "And with that comes a responsibility to really embrace that technology."
While false alarms happen, Apple's crash detection feature has helped in legitimate accidents. For example, a day after his interview with MPR News, Silgjord called back to say his team received an Apple Watch notification of a severe crash that turned out to be a crash, and emergency crews were able to respond quickly.
Similar events in Colorado
Similar false alarms have also happened with skiers in Colorado. In December 2022, dispatchers at the Summit County 911 Center had to field automated crash notifications from skiers' Apple devices.
None involved an emergency, but they took time to handle. "We are absolutely diverting essential resources away from people who need it toward a feature on a phone," said Trina Dummer, the interim director of the Summit County 911 Center.
And on December 14, 2022, British Columbia search and rescue teams complained about multiple false alarms, and asked Apple for changes. An automated call from Crash Detecion could cost responders as much as $10,000, and they have a limited budget.