Apple Watch Ultra 2
Apple Watch Ultra 2 improves on the original with a better processor, brighter display, and new features like Double Tap. Otherwise, the super-rugged wearable remains unchanged in its second generation.
● 49 mm display
● Titanium
● S9 SiP
● 3,000 nit display
● Carbon-neutral options
● Starts at $799
---
Get Apple News Directly in Your Inbox
---
The 2023 Apple Watch updates were minimal, particularly for Apple Watch Ultra 2. The new S9 processor and brighter display are the most notable upgrades.
Apple Watch Ultra's base functionality hasn't changed across generations. It is still a rugged device with an Action button, siren, and all-red night mode.
Apple Watch Ultra 2: Features
The most significant Apple Watch Ultra 2 update is the S9 SiP. This system in package includes a more powerful processor that enables features like Double Tap and on-device Siri.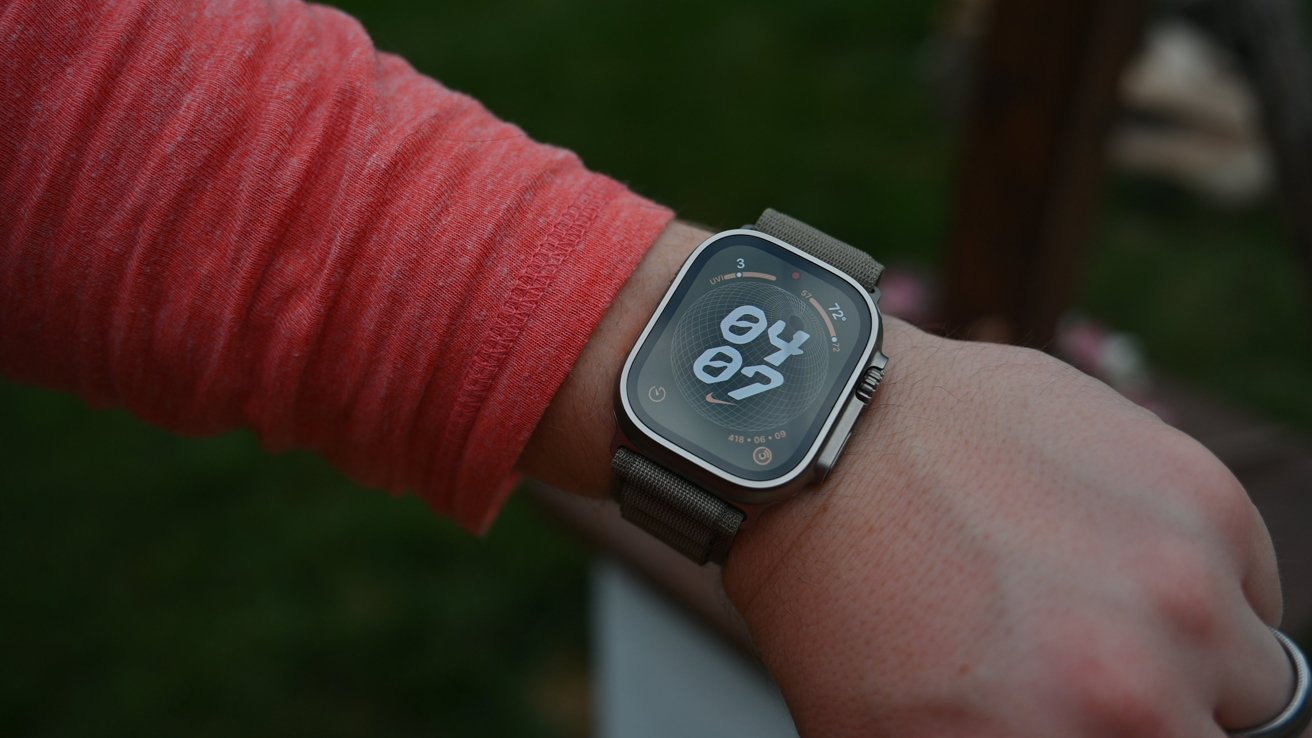 The S9 SiP has a dual-core CPU with 5.6 billion transistors. The four-core Neural Engine is twice as fast as the previous model.
Apple increased the display's brightness to 3,000 nits, up from 2,000 nits. It is still capable of dimming to 1 nits in dark environments, plus the red dark mode now automatically triggers.
Apple Watch Ultra 2 joins Apple Watch Series 9 and Apple Watch SE in offering carbon-neutral options based on the band chosen. Those who select the Alpine Loop or Trail Loop bands get an official carbon-neutral logo on the box.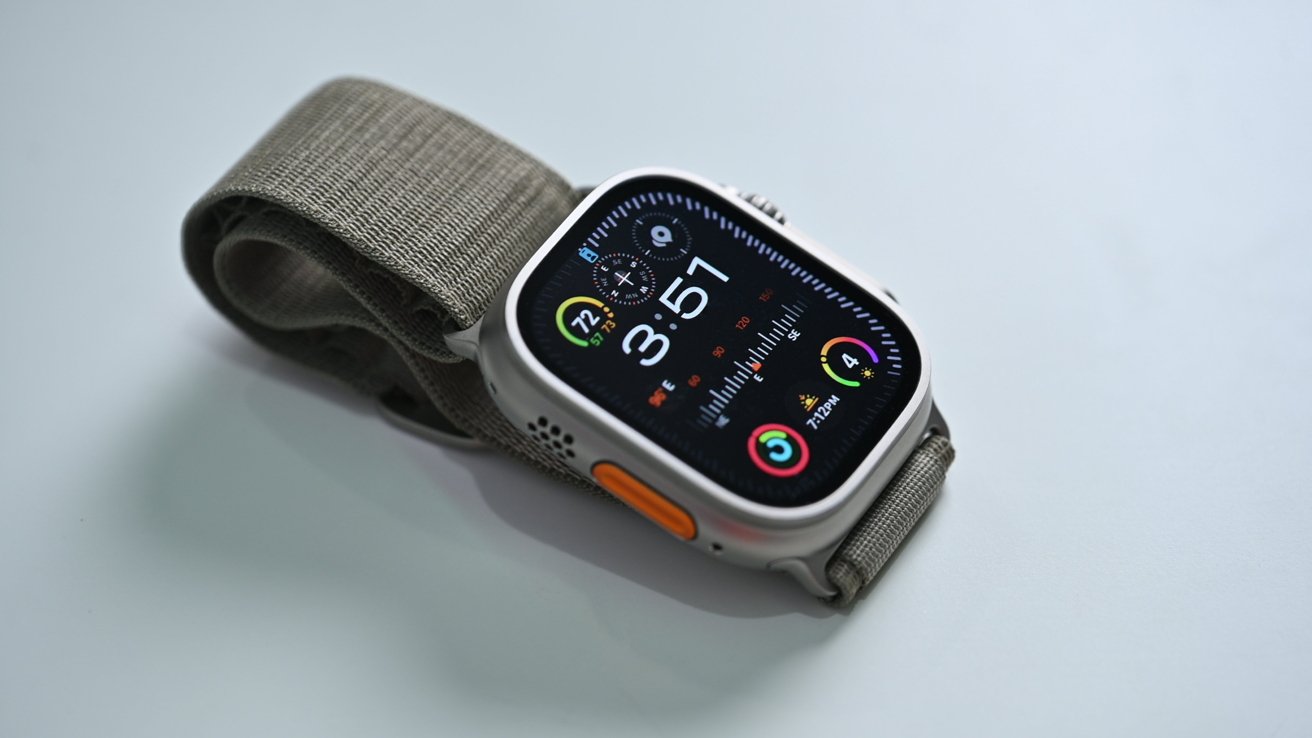 Everything else about the new model remained identical across generations. The watchOS 10 update introduced some handy new features, but those are available on the first-generation model as well.
Despite being only slightly larger than the regular Apple Watch, it packs several additional sensors, two GPS radios, three microphones, and a depth sensor for diving.
Returning features
The Apple Watch Ultra is nearly identical across two generations. We've already shared what's new with the second-generation model above, so here's what hasn't changed.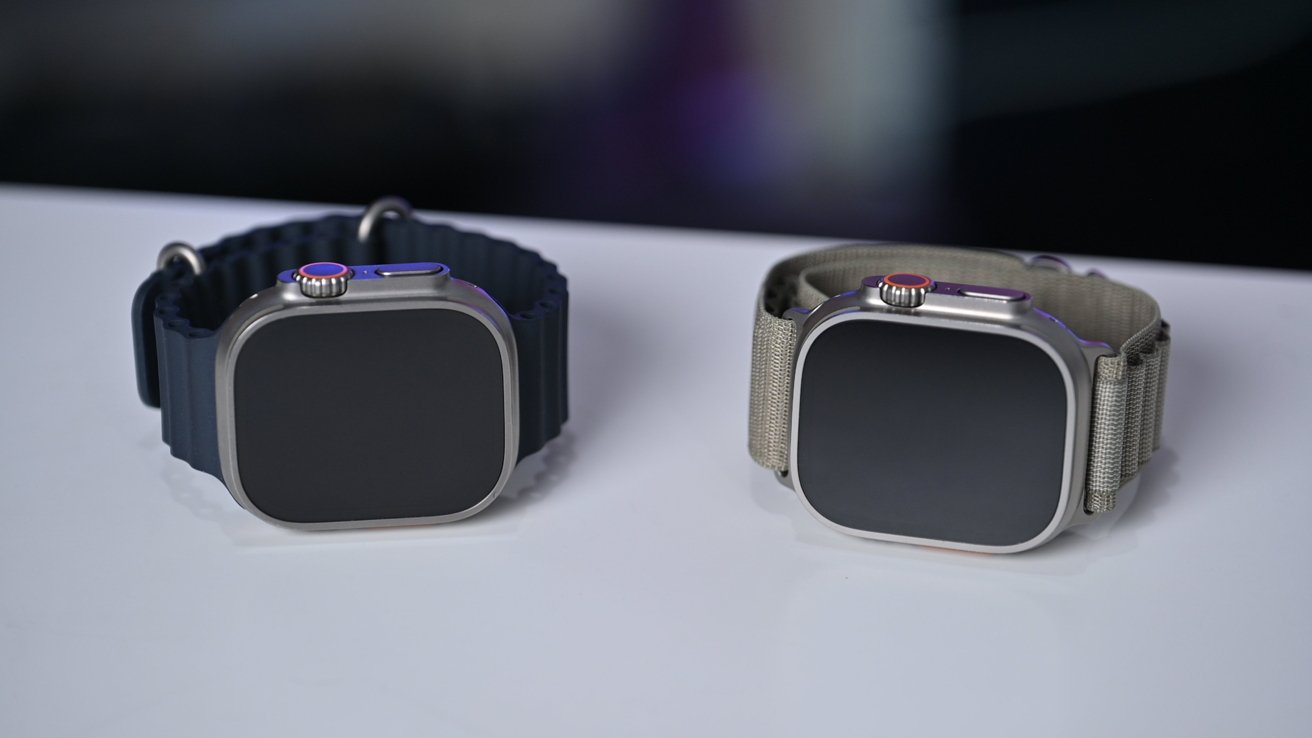 The enclosure is made of titanium and is available in only one color — a natural silver tone. The Action Button is international orange, and there's an orange ring on the Digital Crown.
The display is protected by a raised surface and is coated with sapphire glass. The watch can withstand temperatures from -20 degrees Celsius to 55 degrees Celsius.
Apple Watch Ultra can also act as a dive watch. It can reach depths of 100 meters.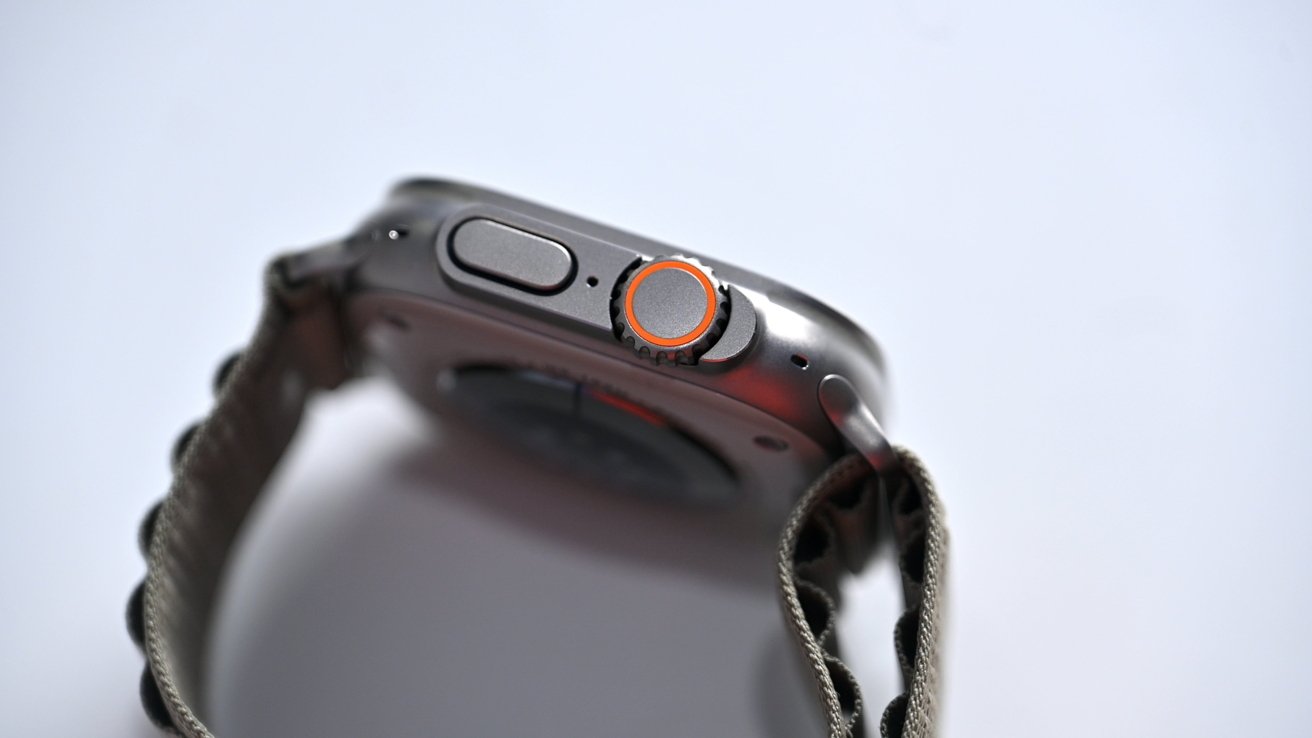 The dual-frequency GPS sensors take advantage of the L1 and L5 bands. They improve navigation in challenging environments like in a city.
Apple Watch Ultra is rated for 36 hours of use. Battery life can reach up to 60 hours on a single charge with low-power mode enabled.
Apple Watch Ultra 2 review
Apple Watch Ultra represents the peak of Apple's modern wearable efforts. The smaller Apple Watch Series 9 is a mature product limited by its size for what can actually be added to it.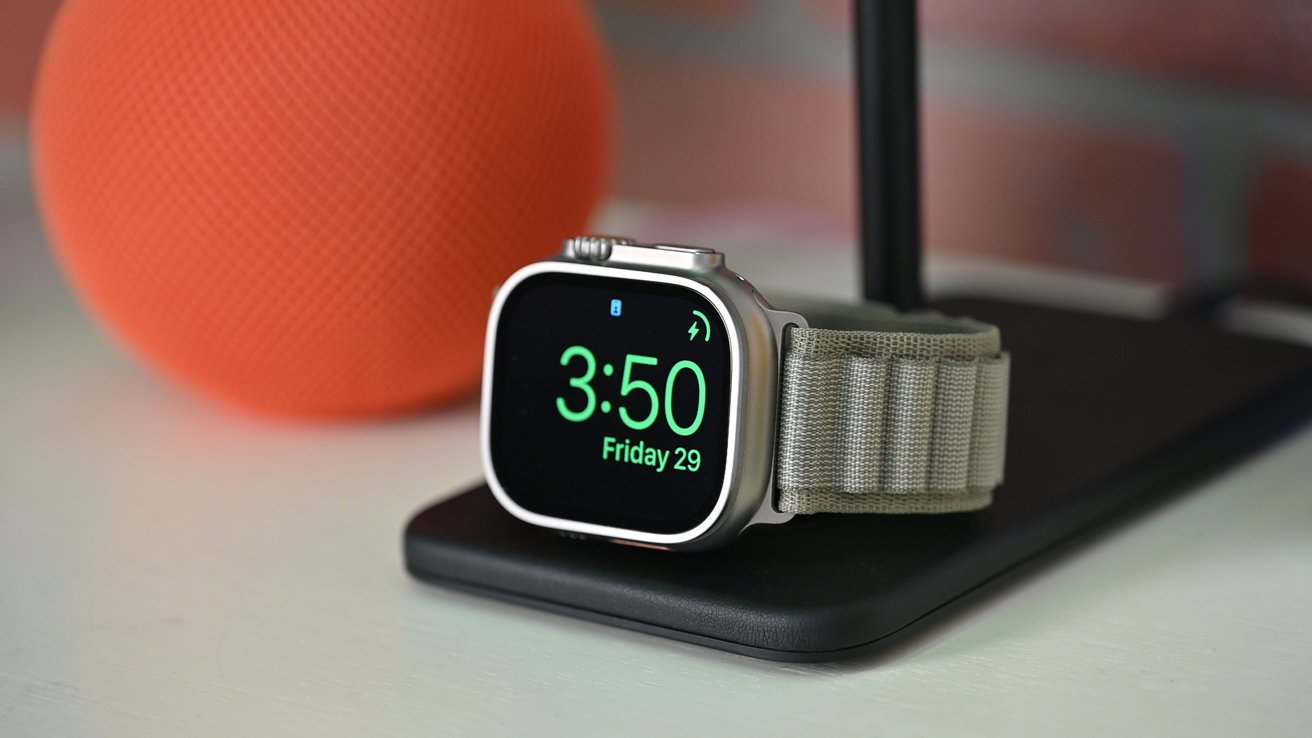 When Apple introduced Apple Watch Ultra to the lineup, it was a new larger 49 mm size to provide space for additional sensors. The case was made to be more rugged for extreme environments.
The Apple Watch Ultra 2 doesn't do much to expand on the original. Apple included the new S9 SiP, on-device Siri, and Double Tap — but that's basically all that's new.
The hope for a new color option like black titanium didn't arrive either. The second-generation doesn't have much to talk about, so a design change or new color would have made it more appealing.
Highlights from this review
Nothing new externally but a brighter display
S9 SiP is more than a faster CPU
Double Tap will be useful when available
Diving and other special features return
watchOS 10 improves the Apple Watch experience
No new Ultra-specific bands
No need to upgrade from first-generation Apple Watch Ultra
Read the full Apple Watch Ultra 2 review for a detailed evaluation and photos. AppleInsider scored the Apple Watch Ultra 2 4.5 out of 5.
Apple Watch Ultra 2 rumor cycle
Rumors surrounding the Apple Watch in 2023 were limited at best. Most focused on the refreshed SiP.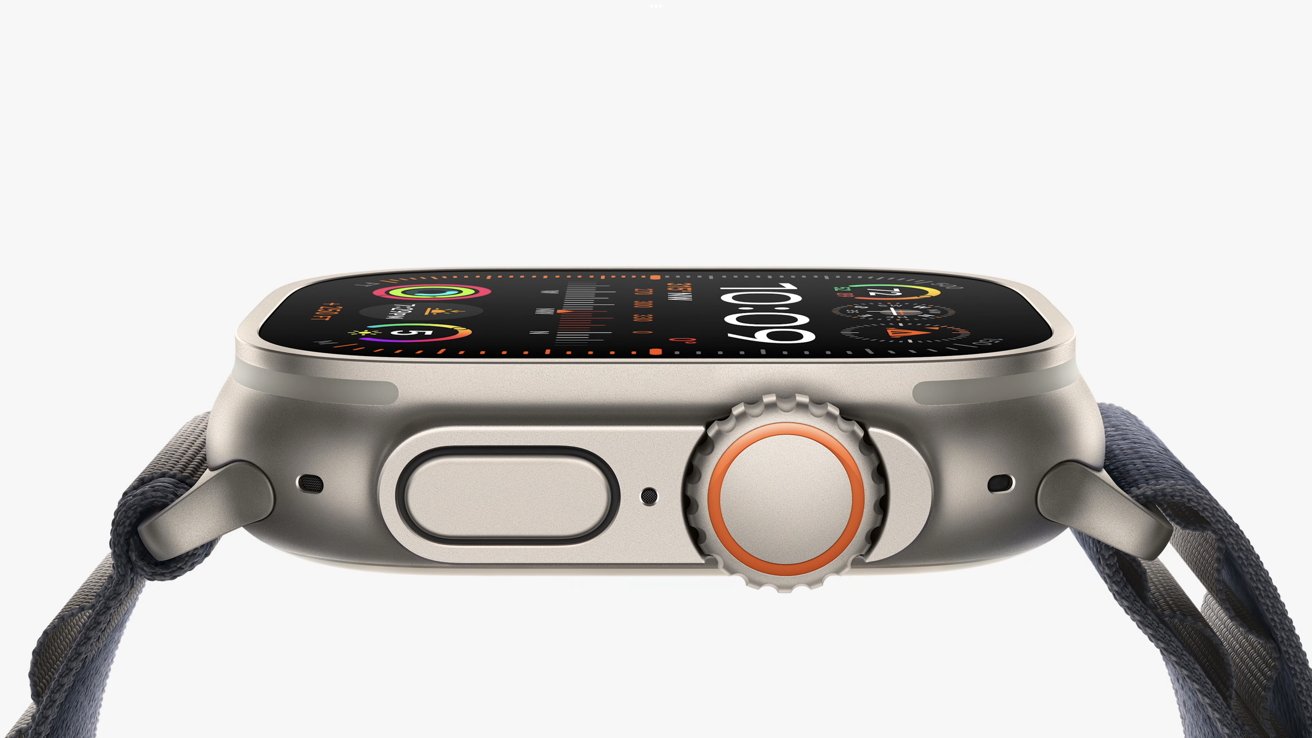 Many rumors suggested Apple would reveal a new black color option for the second-generation model. That didn't come to pass, and it isn't clear why Apple avoided a new color.
Last minute details revealed Apple would include a second-generation Ultra Wideband chip for better precision finding. Otherwise, analysts like Mark Gurman insisted that 2023 would be a quiet year for watch outside of watchOS 10, and he was right.
Apple Watch Ultra 2 price and release date
Pre-orders began immediately after the event on September 12, 2023. Initial deliveries and in-store availability started on September 22.
Apple didn't increase the price of Apple Watch Ultra 2, nor did it introduce new colors or materials. The only option customers get when choosing Apple Watch Ultra is the choice of watch band.
Apple Watch Ultra 2 is $799.
This page is still being updated with all the latest information on Apple Watch Ultra 2. Check back regularly for updates.