Apple Watch Series 7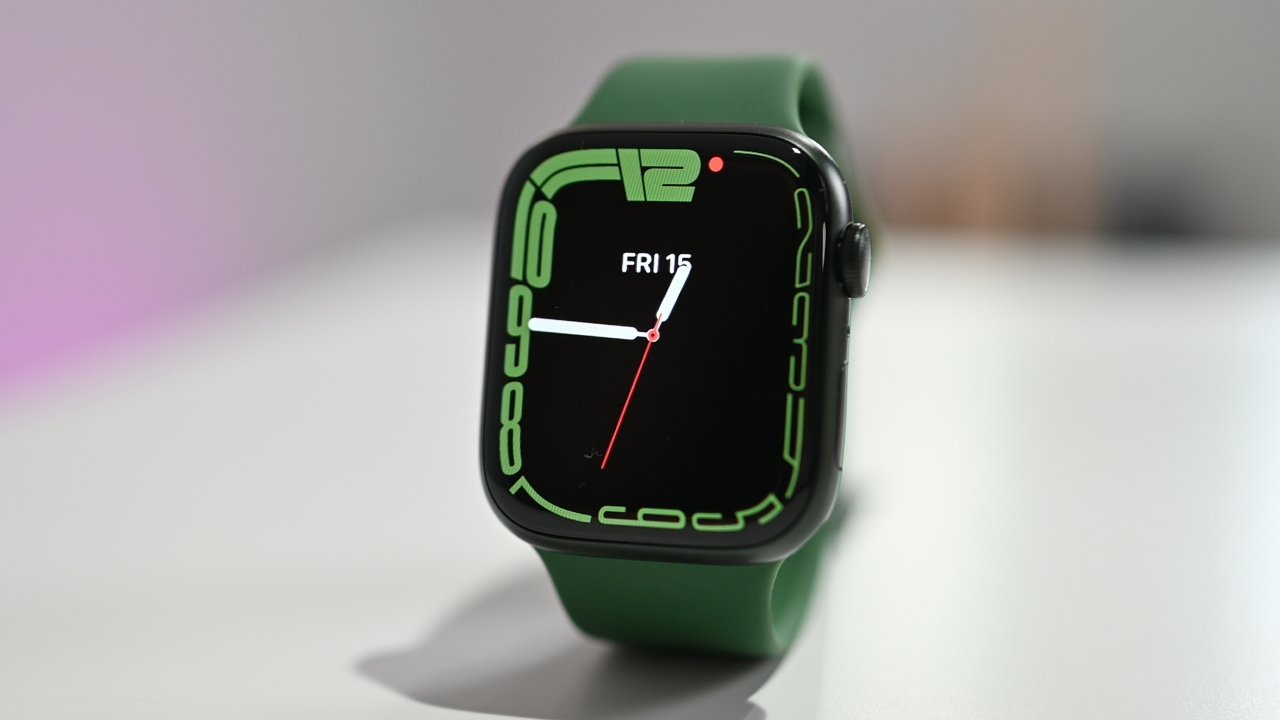 The "Apple Watch Series 7" is the company's likely 2021 smartwatch. Though leaks have been few and far between, one report points to blood glucose monitoring as a possible key feature. The watch would likely include a faster processor, and it may add 5G and other health features.
● Expected fall 2021 release
● S7 SiP
● Possible 5G in cellular model
● Possible blood glucose monitoring
---
The "Apple Watch Series 7" is the company's expected 2021 smartwatch release. One report suggested the wearable could include glucose monitoring. It could add 5G wireless, a faster S7 chip, and new bands and colors.
"Apple Watch Series 7" Features
S7 chip
Updated Apple Silicon has powered each new generation of Apple Watch, and the upcoming model won't likely be an exception. The S7 SiP (System in Package) could provide faster performance than the S6 SiP found in the Apple Watch Series 6. The refreshed chip may also include additional sensors or memory upgrades.
The S6 chip includes a dual-core processor that's up to 20% faster than the S5 found in the Apple Watch Series 5.
Sleep Tracking & Other Health Features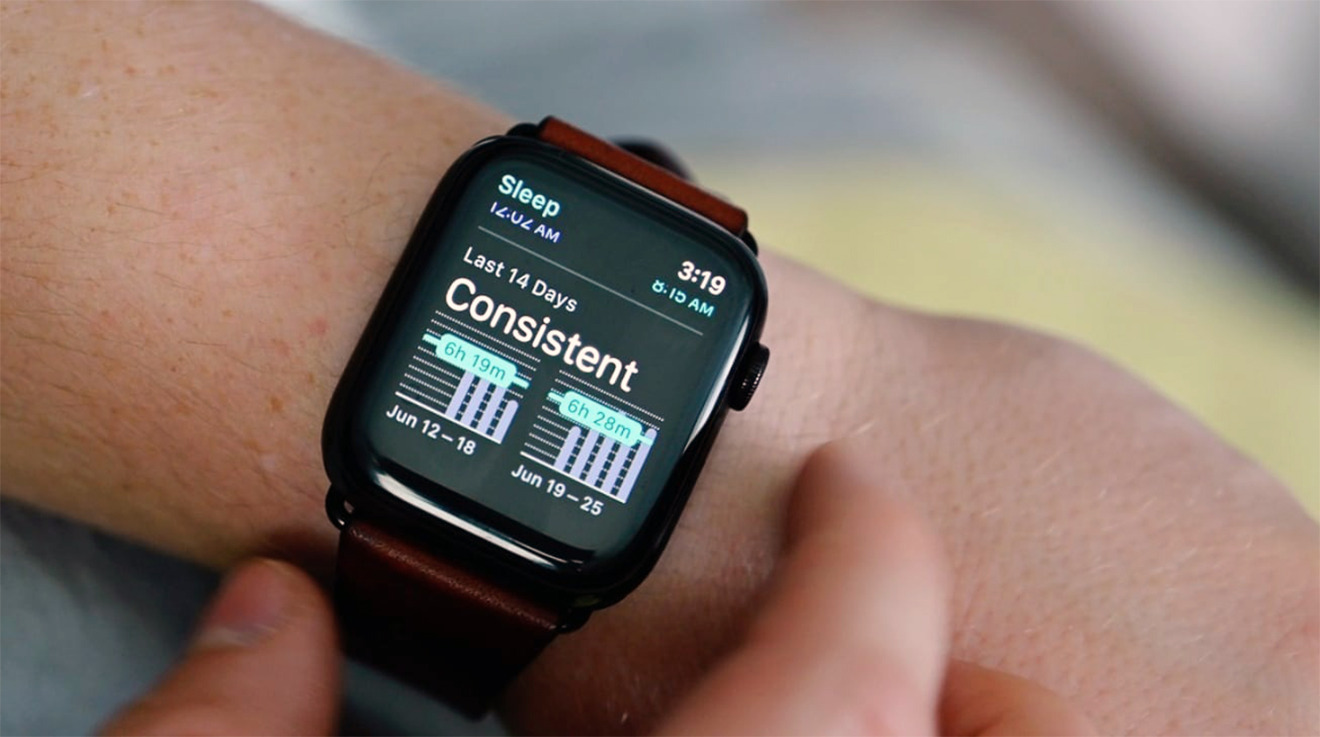 The upcoming Apple Watch would retain existing health features, like ECG, blood-oxygen sensor, fall detection, and noise levels.
One area where the company may continue to improve is sleep tracking. The 2020 software update, watchOS 7, included a more robust sleep-tracking feature that records how long you sleep each night. It allows you to see how your sleep hours and length change over time, helping alert you to shortages.
A more advanced sleep-tracking update could use algorithms that try to measure finer details of sleep. This could include data on time spent in REM, light, and deep sleep.
Sleep-tracking wearables like Oura Ring give users a Readiness score, combing overall sleep data with resting heart rate and heart-rate variability (HRV). With the Apple Watch Sleep app currently showing only rudimentary nighttime data, it has room for growth in this area.
Apple acquired sleep-tracking company Beddit in 2017, signaling that the firm views sleep tracking as a long-term bet that it will expand upon in coming generations.
5G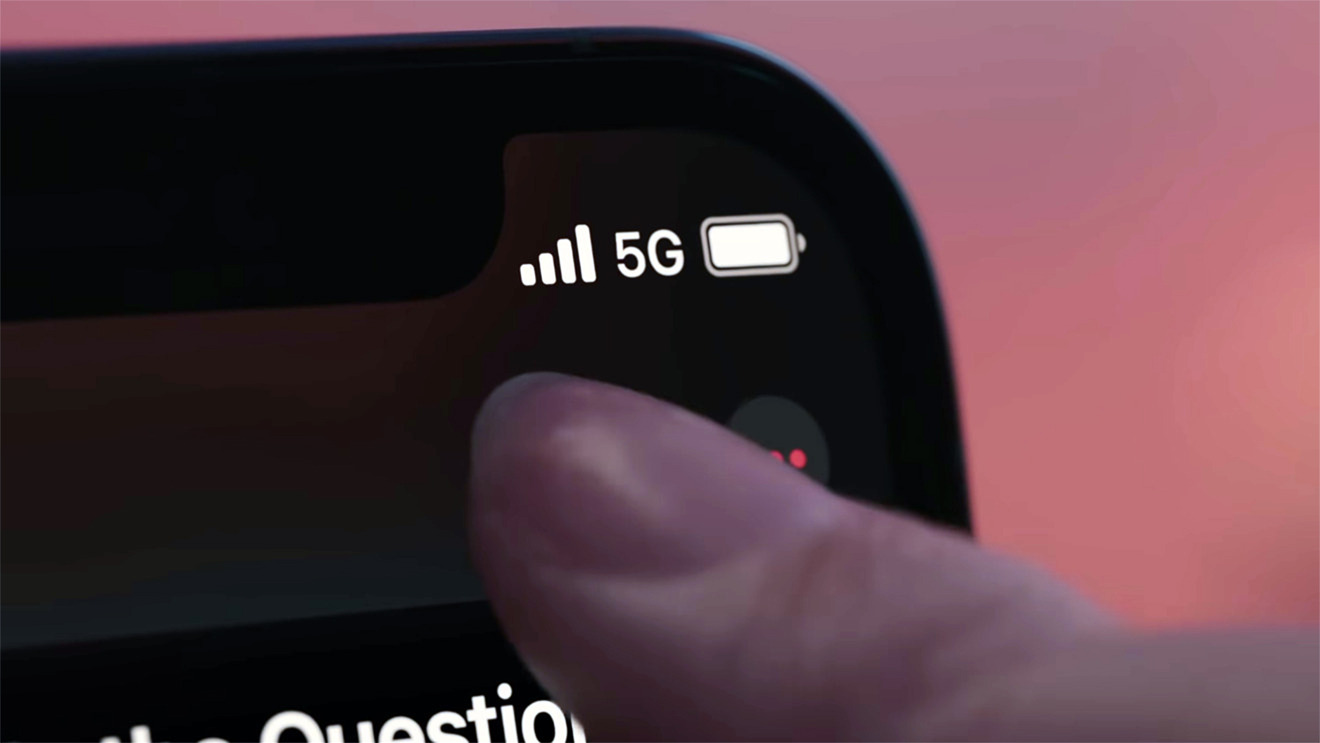 While no reports have specifically addressed this, the cellular "Apple Watch Series 7" variant may support 5G.
Apple's only 5G products to date are the iPhone 12 series, released in October and November of 2020. The Apple Watch Series 6 and the latest iPad and iPad Air, both announced in September 2020, max out at LTE speeds.
Though Apple hasn't detailed its rollout plans, we expect its other cellular products, including upcoming iPad Pro and Apple Watch models, to begin gaining 5G wireless support in 2021. However, the Apple Watch's limited battery capacity and lesser need for high speeds could mean a later adoption.
Display and Design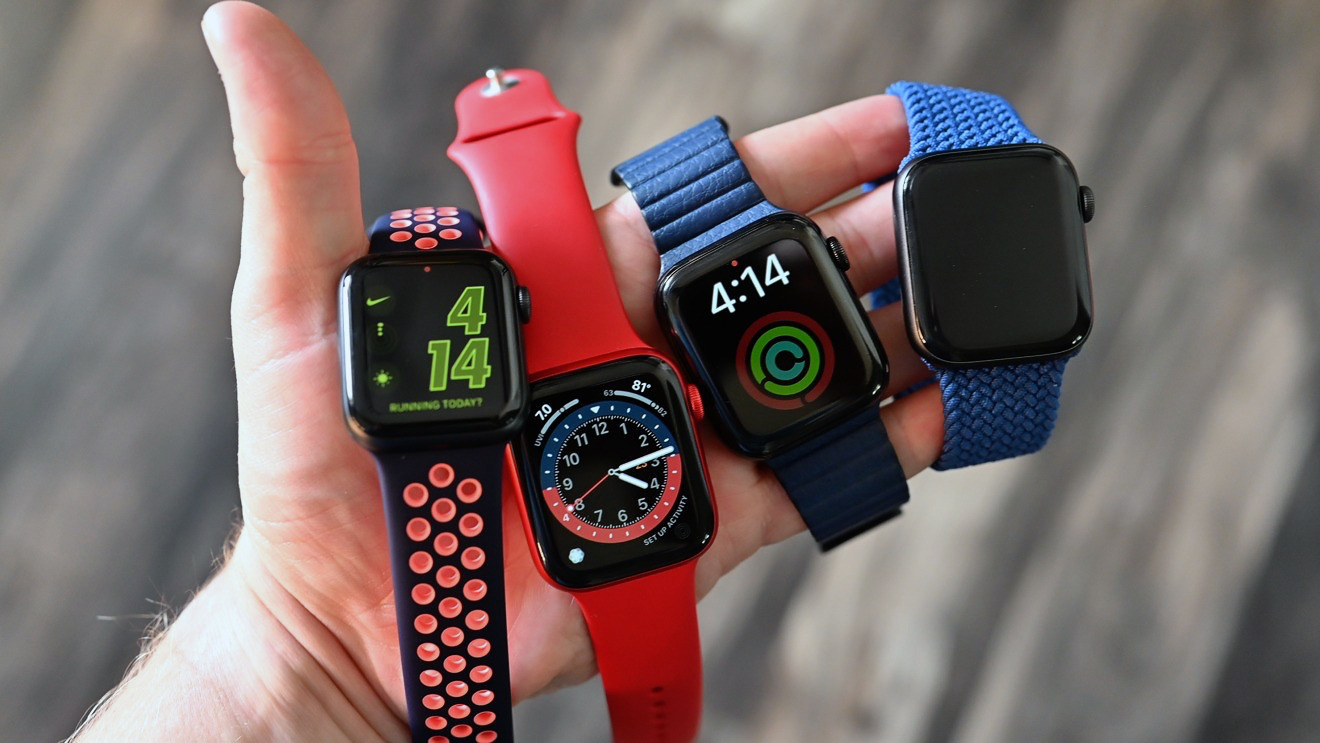 The Apple Watch's only screen-size increase was in the Apple Watch Series 4, which debuted in 2018. In that generation, the larger model moved from 42mm to 44mm. The smaller one grew from 38mm to 40mm.
It's unknown if Apple would increase the smartwatch's display size again anytime soon. The Apple Watch's overall design hasn't changed much since its 2015 debut, and we have no reason to expect significant redesigns in the near future.
In the 2021 Apple Watch, the base model should still be aluminum, with more expensive variants using stainless steel or titanium. Apple had previously included a ceramic model, but the company discontinued that in Series 6.
The 2020 model was the first time Apple offered its wearable in blue and Product(Red) color options. With the 2021 update, the company could continue offering the same colors or add new options.
Apple could also introduce a new rugged Apple Watch focused at extreme sports. This edition would have improved durability against impacts and harsh environments.
Bands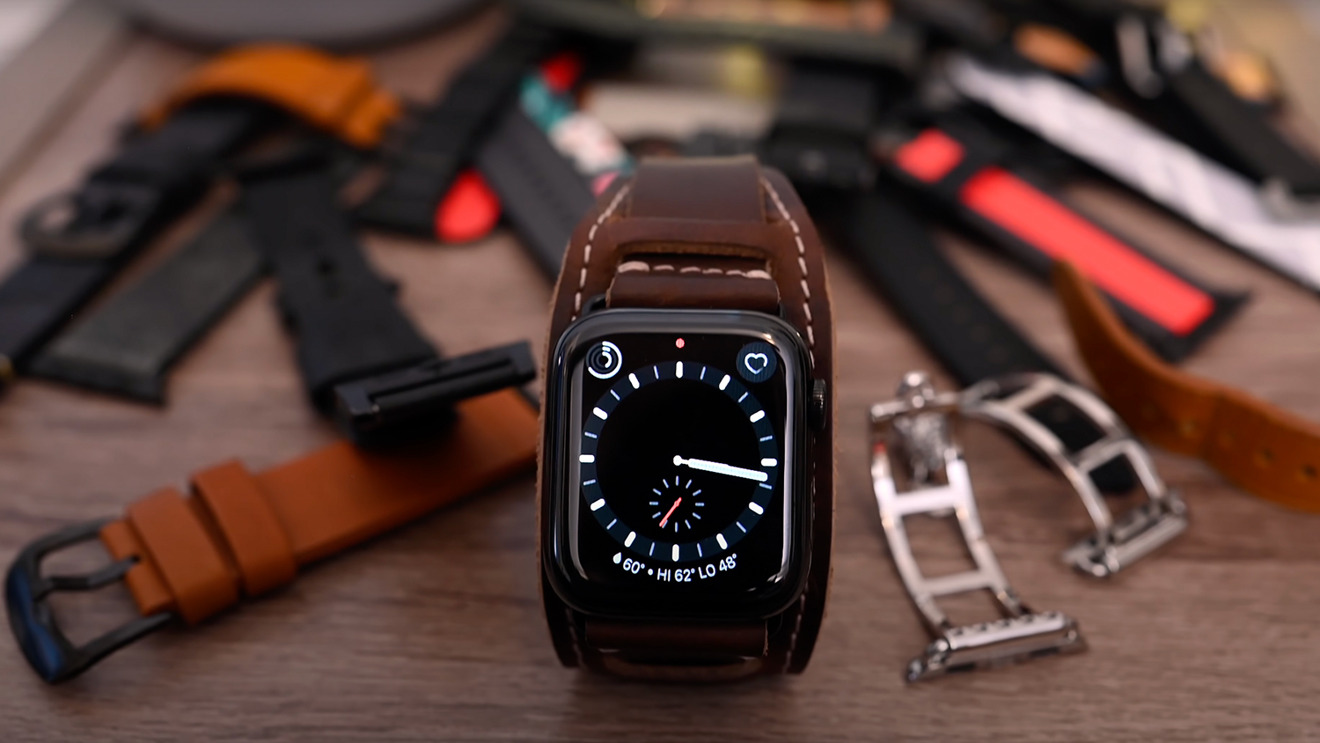 Every new Apple Watch model has included refreshed band options. The Solo Loop and Braided Solo Loop, launched in 2020, were the most significant band updates in the wearable's history. Instead of clasping together, they're made to size, requiring a wrist measurement before purchase.
Since the first-generation Apple Watch, the entry-level models have shipped with Sport Bands. These use a rubber-like synthetic material, fluoroelastomer. The next-generation Apple Watch should continue offering Sport Bands with the cheapest models, with the more expensive variants offering alternative bands. These would include Modern Buckle, Milanese Loop, and Hermès options.
Apple should also still offer Nike Sport Bands through an ongoing partnership between the two companies.
Alongside the "Apple Watch Series 7," the company may offer new styles and colors of the Solo Loop and other bands. Apple could also offer entirely new band styles.
Glucose Monitoring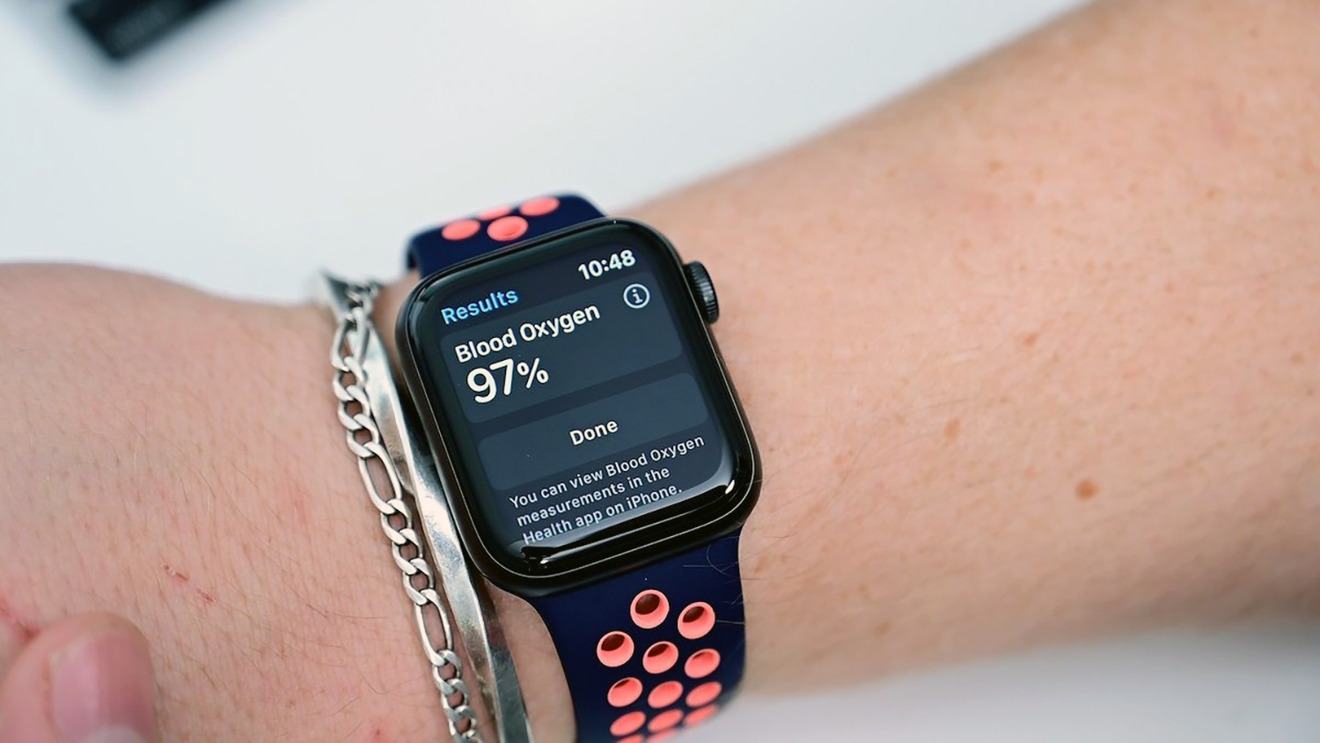 A February 2021 report claimed Apple is adding glucose monitoring to the "Apple Watch Series 7." This would be a non-invasive approach, providing blood sugar readings without drawing blood.
Given that only the one report — focusing primarily on Samsung — and a patent filing have pointed to blood-glucose monitoring in a future Apple Watch, we would consider this a long shot for the 2021 model.
However, if the company followed through with this feature in the "Apple Watch Series 7," it could be the upcoming product's marquee selling point. Apple has increasingly used health features to market the newest Apple Watch models. For example, the Apple Watch Series 6 added a blood-oxygen sensor, and the Apple Watch Series 4 was the first model with an electrocardiogram (ECG) and fall detection.
Exactly how Apple plans to monitor glucose is unknown, but patent filings could potentially hint at its approach. These include one from 2019 that analyzes body odor for changes. Another employed an optical system for absorption spectroscopy to analyze materials in the blood. However, Apple often files patents merely to cover its bases, and these filings don't always predict future products accurately.
The glucose feature isn't likely to be approved for people with type-1 diabetes who monitor their blood sugar levels throughout the day. A more plausible approach would be attempting to slow the increasing number of type-2 diabetics. Apple Watch could monitor a user's blood sugar and alert them if it reads above the norm. This could indicate that they may be pre-diabetic. The idea is to increase awareness, so users could take meaningful actions to prevent diabetes.
The report that mentioned glucose monitoring in Apple's smartwatch also said Samsung's upcoming Galaxy Watch 4 would have a similar feature in 2021.
Some reports place glucose monitoring further away, perhaps 2022 or later.
Release date
For the past five generations, new Apple Watch models have been released each fall. They typically launch alongside or within a month of new iPhones.
Apple Watch models have released on the following schedule:
Apple Watch Series 0 (First generation): April 2015
Apple Watch Series 2 and Series 1: September 2016
Apple Watch Series 3: September 2017
Apple Watch Series 4: September 2018
Apple Watch Series 5: September 2019
Apple Watch Series 6 and Apple Watch SE: September 2020
We expect that pattern to continue with the "Apple Watch Series 7," making September 2021 the most likely release date.
Price
We don't yet know Apple's pricing for the "Apple Watch Series 7," but the iPhone maker has kept starting prices steady for several generations:
Apple Watch Series 0 (GPS): $349
Apple Watch Series 2 (GPS): $369
Apple Watch Series 3 (GPS): $329; Series 3 (cellular): $399
Apple Watch Series 4 (GPS): $399; Series 4 (cellular): $499
Apple Watch Series 5 (GPS): $399; Series 5 (cellular): $499
Apple Watch Series 6 (GPS): $399; Series 6 (cellular): $499
The last Apple Watch price increase came in 2018 with Series 4, which had brought a larger screen to the smartwatch. Since then, the latest model has always started at $399 for 40mm and $429 for 44mm. These are the most likely starting prices for the 2021 update.