Apple Watch Series 5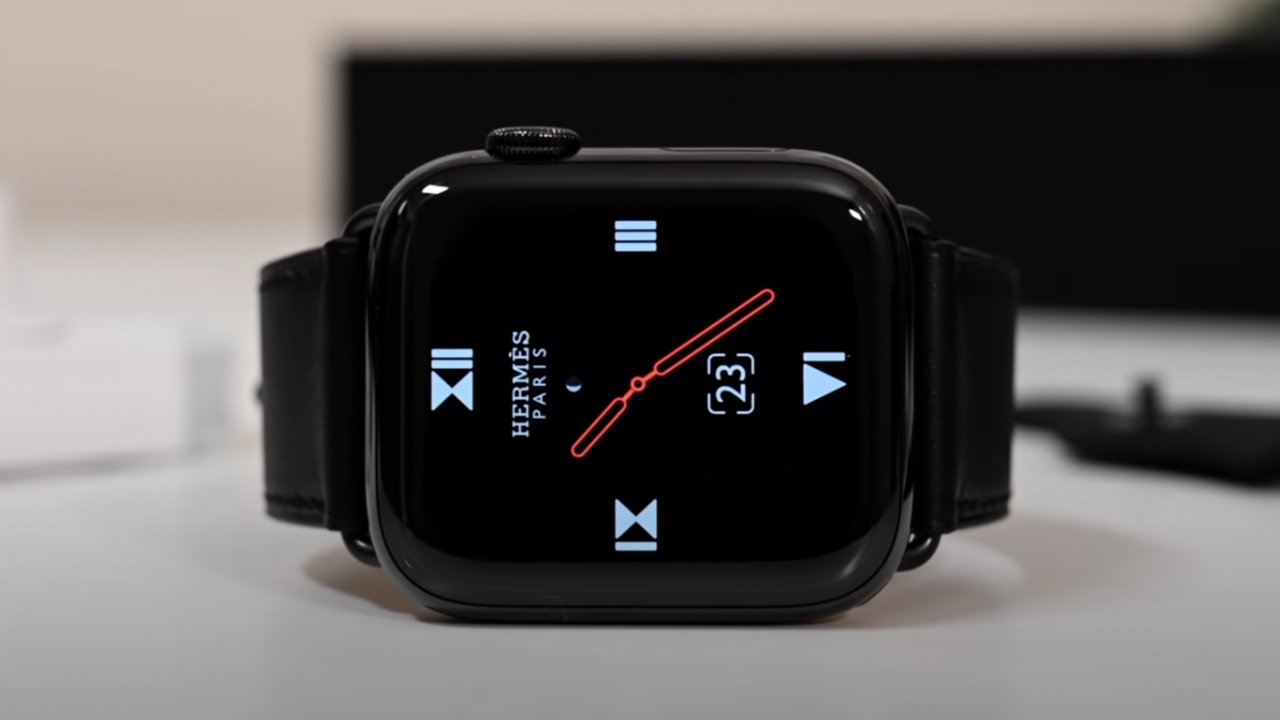 The Apple Watch Series 5 saw iterative, but important, updates in 2019. The addition of an always-on display, a built-in compass, and software improvements of watchOS 6 make this a well rounded, but small upgrade. This Apple Watch launched with all new materials, and a new shopping experience called Apple Watch Studio.
● Always-On Display
● S5 chip
● 32GB internal memory
● International emergency services on cellular models
● Titanium, ceramic, stainless steel, and aluminum options
● All-day battery life
● Custom orders with Apple Watch Studio
● WatchOS 6
● Released September 20, 2019
---
AppleInsider reviewed the model shortly after its release and gave it a score of 4.5 out of 5.
Apple Watch Series 5 Features
Always-on Display
Apple's Series 4 included an LTPO OLED Retina display, but didn't feature any hardware that would allow an always-on display. This changed with the Series 5. This allows wearers to check the watch without needing an overtly obtrusive gesture or tap.
The improved ambient light sensor of the Series 5 is key to making the Always-On display work correctly. The light sensor allows the watch to be correctly lit for optimal viewing, no matter the environment.
Apple has worked hard to make this a viable feature, allowing the display to drop the refresh rate down to as low as 1Hz and dim to conserve energy when in standby mode. These innovations allow for an all-day battery life despite the major addition of an always-on display.
More storage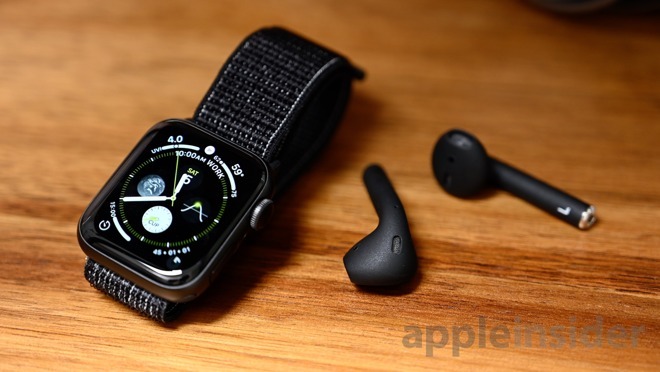 The Series 5 has gotten a storage boost, shipping with 32GB of internal storage rather than the previous 16 GB. With the advent of watchOS 6, the Apple Watch now features its own separate App Store.
The extra storage is key, as the Apple Watch can be used entirely independently from the iPhone, at the cost of larger apps. This also means more music and podcasts can be stored locally without needing to worry about running out of space.
S5 SoC
SoC stands for "system-on-chip" and functions as the heart and brains of the Apple Watch. It combines many components of the Apple Watch into a single chip, including the CPU. The S5 still boasts many of the same parts as the S4, including an identical CPU and 64-bit dual-core processor.
The S5 has received a couple of notable upgrades, including a built-in magnetometer, a revamped display driver, and a new power management chip. This allows the Series 5's screen to stay on all of the time while also maintaining all-day battery life.
Built-in compass
While no one really expected or asked for a built-in compass, Apple added it. Not a standout feature to say the least, but being able to see which direction you are facing when using walking directions is a big help. The compass also includes information like elevation, incline, and latitude/longitude.
Case materials
The Series 5 Apple Watch saw the return of the much-loved ceramic body from Series 3.
The ceramic body is made from a fine powder that is highly compressed before being polished to a high shine with a diamond slurry. This results in a clean, glossy white appearance that is naturally resistant to fingerprints and scratches.
Titanium is a high-quality, highly-durable material, making the titanium watch an excellent choice for those who want a combination of both form and function. Apple uses a "natural titanium finish" that results in a brushed metal look.
The silver titanium body shows off this brushed appearance more than the space black version, which features the same diamond-like coating that the stainless steel Apple Watch body employs.
As titanium is a porous material, Apple has developed a coating that will prevent yellowing and staining, ensuring that the titanium case looks good for years to come.
In addition to titanium and ceramic, the Apple Watch is also available in aluminum and stainless steel bodies. The stainless steel cases are offered in either gold or silver, while the aluminum cases are available in space gray, silver, or gold.
watchOS 7
The latest operating system for Apple Watch debuted this September with all-new features for Apple Watch Series 5 owners. Updates include improved dictation and translation features through Siri, custom cycling directions, and the ability to share watch faces with others.
watchOS 6
All Apple Watches in Series 5 ship preloaded with watchOS 6, which brings a plethora of new features to the Apple Watch. New features include a handful of new watch faces, stand-alone voice memos and calculator apps, and a dedicated App Store just for the Apple Watch.
Activity data has been prioritized in watchOS 6, and users can gain new insight into their workouts and daily activity. Users can now see recent activity levels with their overall average to see if they've been doing better or worse in several categories.
This is designed to help motivate users to push themselves further and keep improving their health as well as give a big picture of their progress.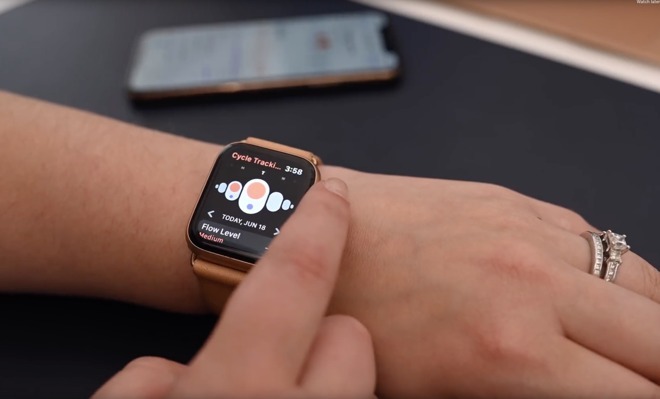 Two new health apps have made their debut: Cycle and Noise.
Noise works in the background to monitor the noise in a room, and even the volume of your headphones, to determine hearing health. Cycle is helpful for women who want to track and predict their mensural and fertility cycles, without the need for shady data harvesting apps.
WatchOS6 also enables Core ML which now uses the Apple Neural Engine on Apple Watch Series 4, enabling faster processing of on-device inputs. This means that beyond an initial speed-up, after it learns some user habits, everything can run smoother than before.
Apple Watch Studio
Launched alongside the Apple Watch Series 5, the Apple Watch Studio allows a customer to customize their Apple Watch to their exact specifications. Users can pick a watch size (either 40mm or 42mm), a case material, and a specific band.
This prevents users from having to buy an Apple Watch and then a secondary band to replace the one their Watch ships with.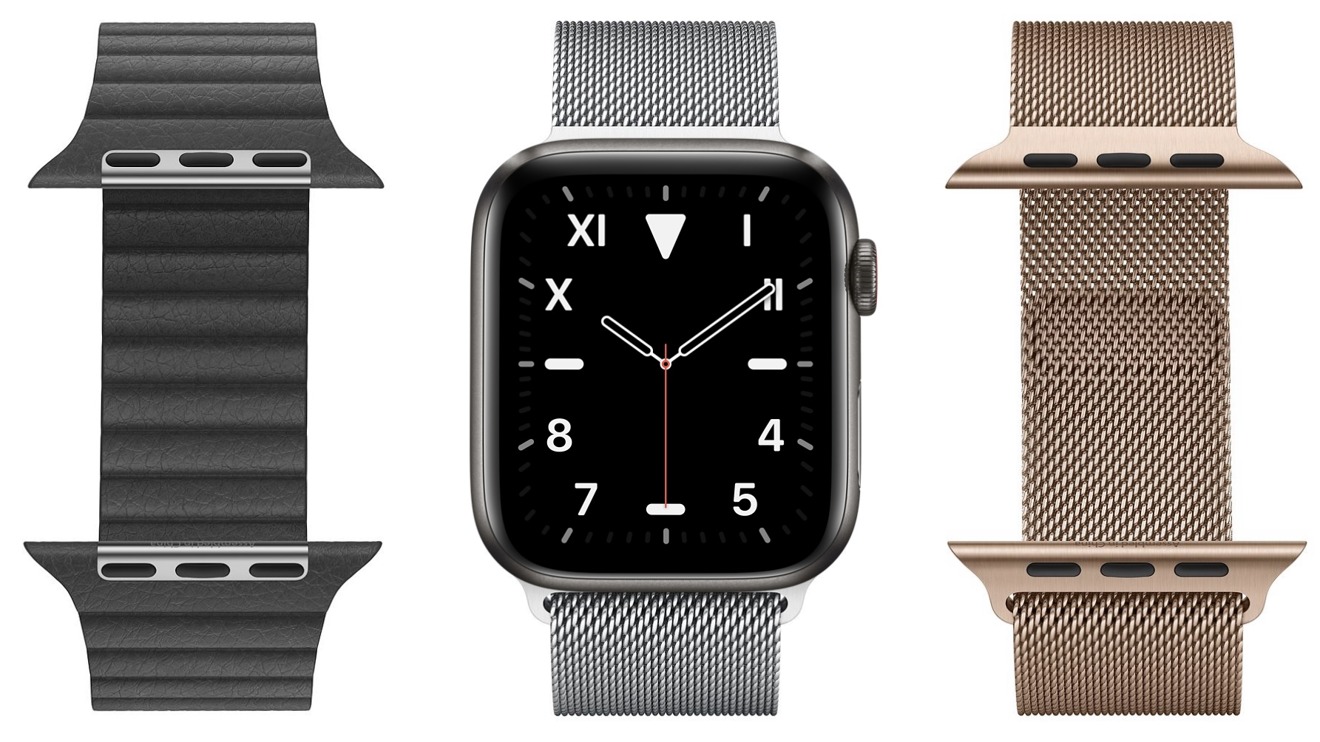 The Apple Watch Studio is available for both standard configurations of the Apple Watch, and also the Apple Watch Nike and Apple Watch Hermes editions.
Apple Watch Series 5 Options and Pricing
Apple no longer sells the Apple Watch Series 5, after the Series 6 launched in September 2020. Some third-party retailers still offer the 2019 model at a discounted price.