Hands on with Cycle, Apple's new menstrual cycle tracker in iOS 13 [u]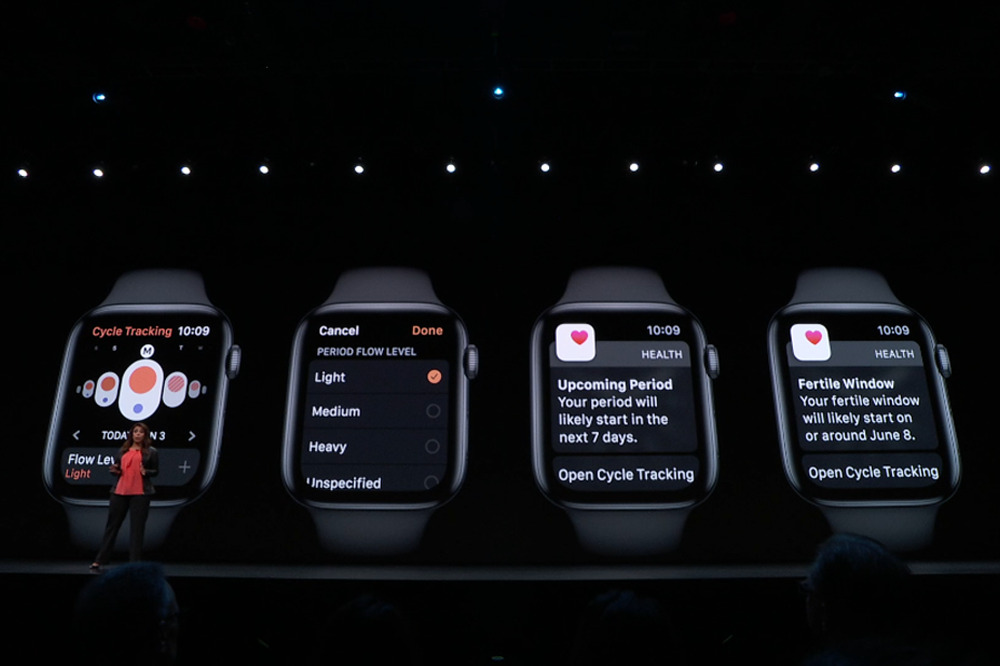 Announced at the WWDC keynote, Apple has once again expanded its health monitoring and tracking on the Apple Watch. A big addition that arrived with the first beta is menstrual period tracking with Cycle.
Apple's implementation of Cycle as seen in the Apple Watch Series 5, and earlier models, has a pared down, minimalist theme like the rest of Health's metrics. It makes no assumptions about why someone would be tracking their cycle, nor is it something that is terribly apparent if you need to glance at the app in public.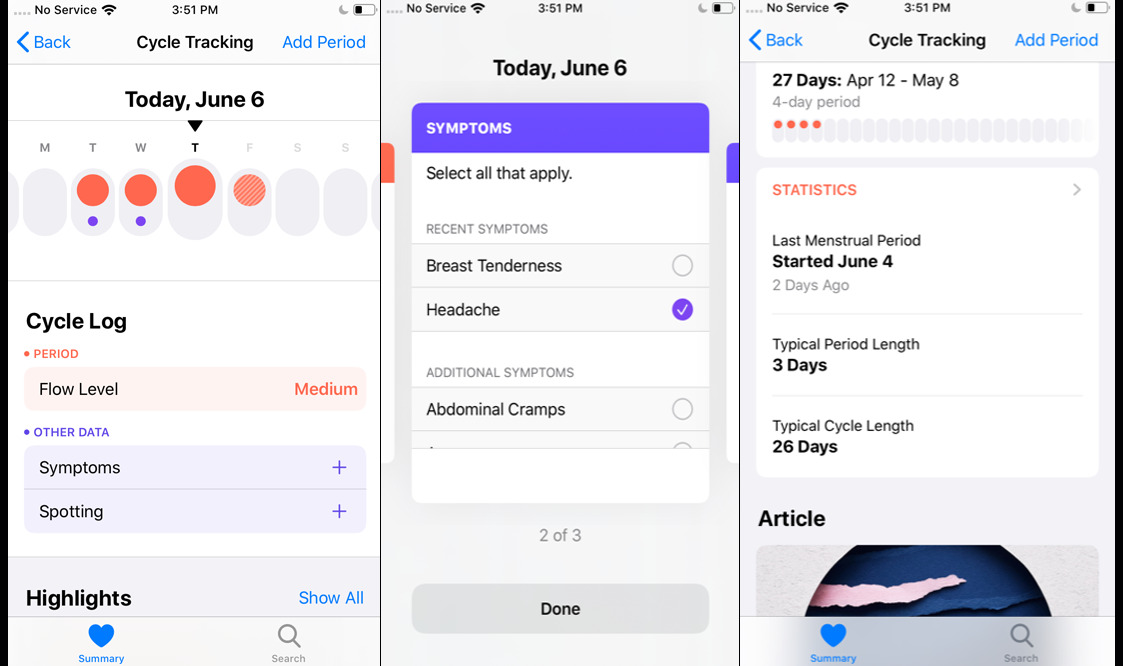 It's also incredibly easy to understand Cycle from the second you start using it. It uses straight-forward, plain language to avoid any confusion about what may be going on. There is currently an article within Cycle called "Understanding Your Menstrual Cycle," which gives a brief run-down of any questions a user may have about their body, perfect for younger users who may still be getting used to the routine.
There's lots to track in Cycle as well, such as breast tenderness, headaches, and acne. If you're someone who experiences a lot of symptoms during PMS, your period, or ovulation, you can track them through Cycle. This is especially convenient for those who may experience pain, or have period-related complications from other health conditions, and allows users to prepare in advance.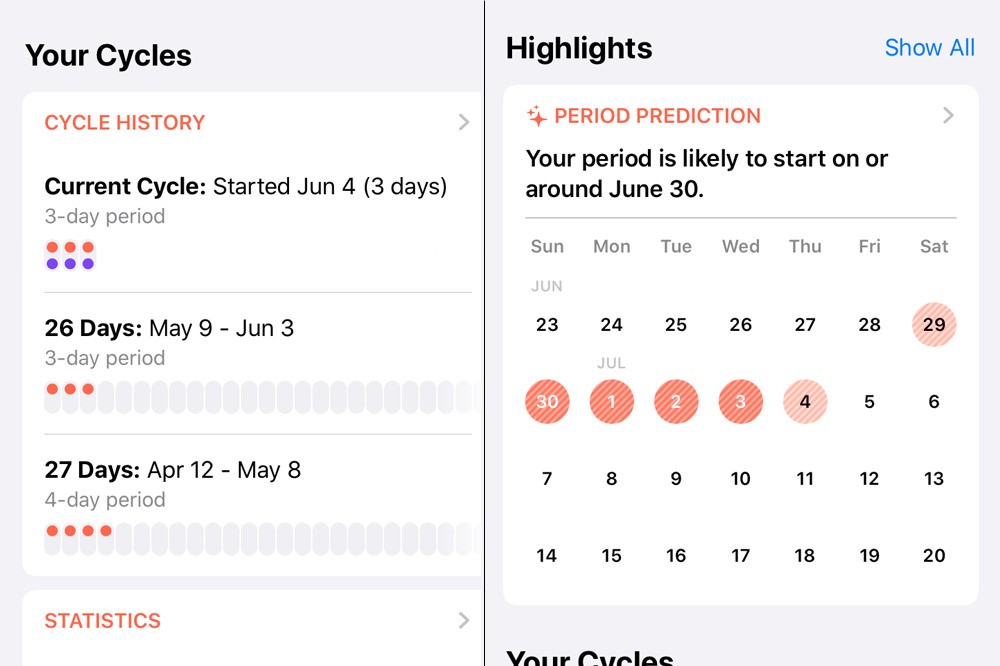 Users can also opt in to Cycle's two push notifications. The first is a reminder notification that tells users to make sure they keep their log updated. The second is a reminder that happens the evening before a users period is set to begin.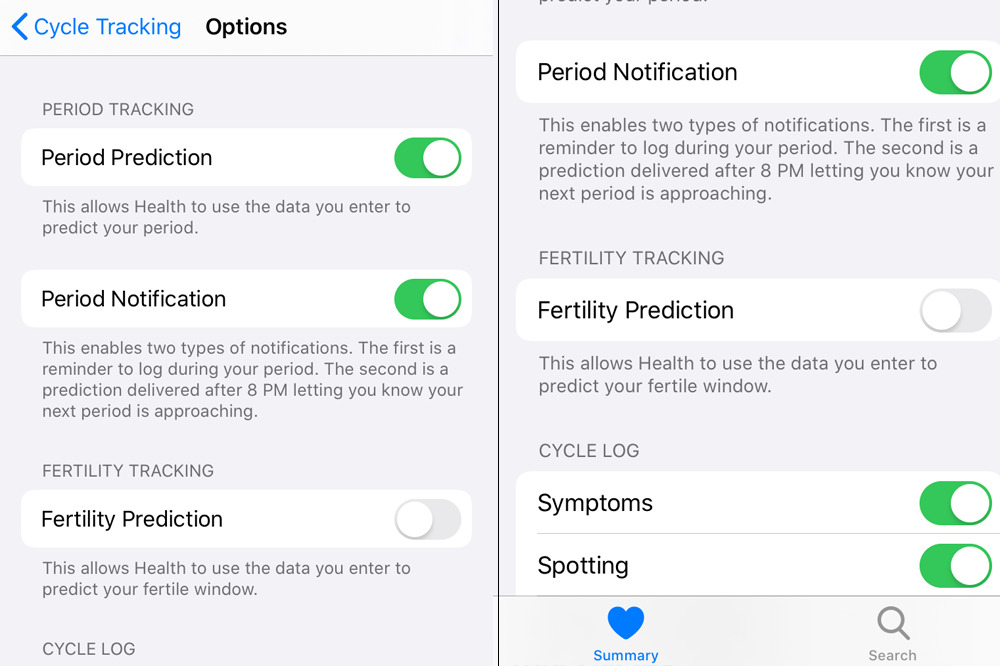 Cycle can also help users estimate when they are ovulating, giving users a greater chance at successfully becoming pregnant. We anticipate that there will be more third-party devices that will be able to write data to Health and will help users more accurately track ovulation with Cycle.
If a user has previously used a period tracking app that wrote data to Apple's Health — such as Clue or Glow — Cycle will already be able to populate a backlog of the users cycles into itself. This means that Cycle will already have enough information to accurately predict any reasonably regular user's cycle.
Overall, we're very impressed with Cycle and the thought that Apple has put into it. We anticipate that it will be come many people's primary tracker. We'll be looking at it more, including Apple Watch integration, as the beta cycle was on.
Update June 19 11:57 P.M. Eastern Time: Video added