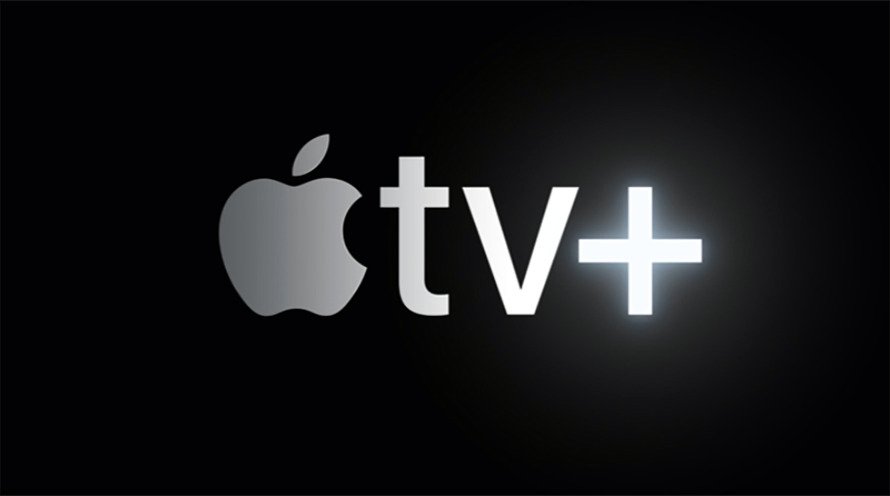 Summary
Apple is now making or commissioning high-budget, high-profile films and television to stream on its Apple TV+ service. As yet, the service doesn't have a very big library, but it aims to leverage use Apple's famous simplicity to make finding and watching shows better than ever.
Features
● Original films and TV made for Apple TV+
● Low monthly subscription of $4.99
● Free week's trial for all users
● Free year for buyers of new Apple devices
● Fewer original shows than Netflix, Amazon Prime or Disney+
● No library of existing shows or films
● Students get Apple TV+ with Apple Music Student Plan
Apple TV+ is a service of original television and film produced in conjunction with Apple or directly by the company itself. Alongside weekly releases of high-profile, high-budget dramas and comedies, the service also offers Apple TV Channels. This brings many existing channels together in one place, and with them all being controlled via the Apple TV app, to provide a single, simpler way of watching.
It's the company's biggest move into a new space since the introduction of Apple Music in 2015. Through this one service, you can watch original films and television commissioned or soon directly produced by Apple itself.
Apple TV+ is also possibly the most confusingly-named release ever, though, as to use Apple TV+ or its sibling Apple TV Channels, you have to have the Apple TV app which may or may not be running on Apple TV HD, Apple TV 4K or an Apple TV (third generation) with the right software update.
Following the launch of macOS Catalina, there is an Apple TV app on Macs, too. And you can use the existing but recently updated Apple TV app on iPhone, iPod touch and iPad as well.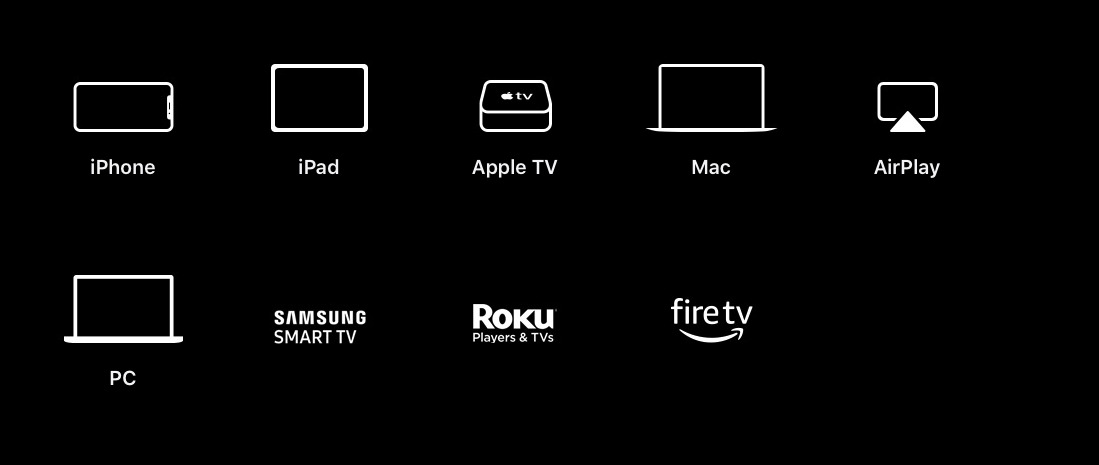 Devices that can play Apple TV+
The aim is to have this service be wherever you are and on whatever Apple device you use. However, Apple also wants this service to have as wide a reach as it can, so alongside its own hardware, you can watch it via smart TVs such as certain Samsung models. Or you can get the whole service, plus access to your previously bought videos, via the Amazon Fire stick.
What you get
In all cases, you are presented with the Apple TV app which ultimately intends to become the sole place you go to in order to watch television or films, whether they're from Apple or not.
With Apple shows, the Apple TV app presents you with recommendations and new releases, plus it at least attempts to track what you've watched in order to offer you subsequent episodes.
For some reason, we've seen this go wrong multiple times: when finishing episode 3 of a series, for instance, the app has insisted the following episode is number 2. Or, equally peculiarly, it has been adamant that the second episode of "Dickinson" is actually the first.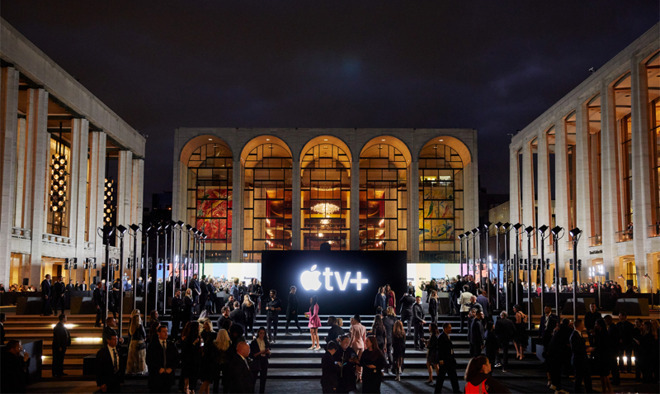 Apple unveils its biggest Apple TV+ shows at premiere events
That seems a fundamental part of a service attempting to provide you with what you most want to watch next. And overall, the Apple TV app is more confusing in how it mixes together recommendations from different services.
Those other services have to agree to be included in the Apple TV app and, notably, Netflix has so far refused. Nonetheless, enough services have agreed –– at least within the US –– that you get very many recommendations. It's just not always clear at first what's free, what's included in your subscription to some service, or what you have to pay extra to buy or rent.
Consequently, the Apple TV app is a barrier at the moment, rather than a gateway. However, if you have to figure out your way around it, at least you do then get access to all of these shows in one place.
Apple's video catalog
You can still buy just about anything via what was the iTunes Store and play it on your Apple TV in the Apple TV app. Beyond that, though, Apple TV+ has no catalog or library to speak of.
It is growing one. At launch in November 2019, Apple TV+ offered seven series, one documentary movie, and a partnership with Oprah Winfrey to bring various shows. Also announced or airing by the end of the year were five more titles.
That's actually comparable to Disney+, which launched shortly afterwards and plans around 12 original series in its first months.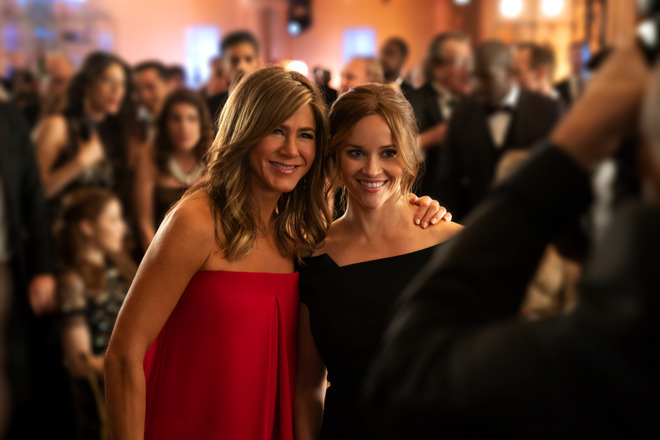 Jennifer Aniston and Reese Witherspoon, stars and co-producers of The Morning Show for Apple TV+
However, Disney+ also has decades of movies and television shows, very many of them beloved classics, and all of them now exclusive to the service.
If it were solely an issue of comparing the original shows and back history catalog for the various streaming services, Apple TV+ would be at a large disadvantage next to Disney+, Netflix and Amazon Prime.
However, all services require you to sign up and some need you to add their app to your Apple TV or iOS device. While that's not difficult, it's also more of a procedure than with Apple TV+. The Apple service is already on your device, promoting its shows and just waiting for you to be tempted to try one.
Apple TV Channels
Rather less heralded than Apple's original programming on Apple TV+, is the companion service Apple TV Channels. This lets channels appear in the Apple TV app where Apple believes you'll find them easier to use, and the companies behind the channels hope they will get more notice.
The channels available vary greatly by region, and are not yet comprehensive anywhere. If you currently subscribe to a channel and watch it on your Apple TV hardware, it may be included in Apple TV Channels. Or it may be a separate app you need to download on Apple TV.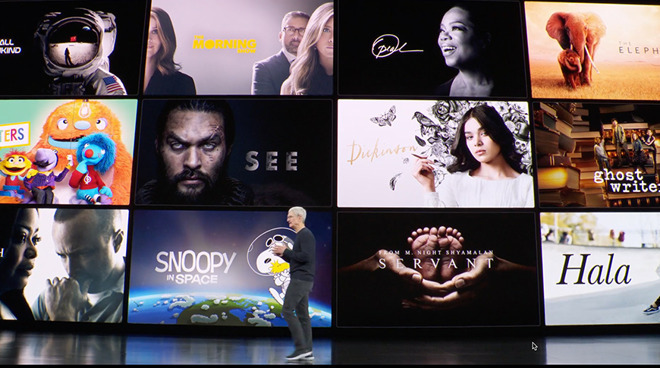 Tim Cook on stage during the launch of Apple TV+
And then that app may be controllable from the Apple TV app. There's no way to tell until you try it. Which means that while you can watch myriad channels via your Apple TV hardware, it's still confusing what works and what is where.
Apple is in this for the long game, though, and over time we can expect to see more channels elect to be including with the Apple TV app alongside the Apple TV+ shows.
Current programming
Apple TV+ is continually adding new shows, and the current slate consists of the following
See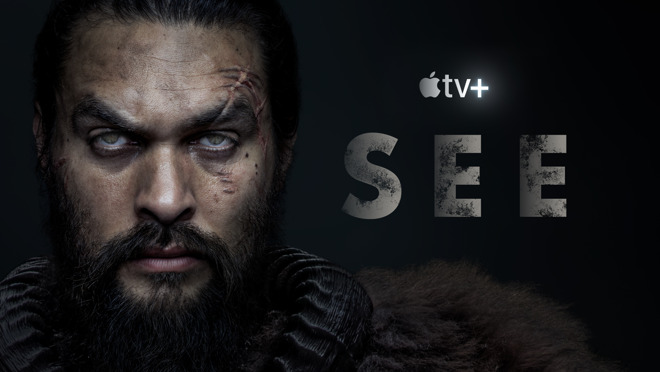 Drama series. "See" is Apple's stab at a high fantasy or sci-fi epic , meant to reverberate faint echoes of "Game of Thrones." Sadly, the table-setting for the show's future is akin to that of a slog, bruised by a concept that lacks the compulsion to seduce viewers out of the gate.
The Morning Show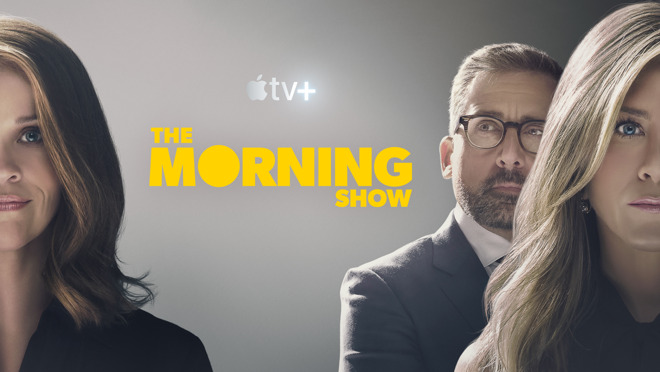 Drama series. Apple's "The Morning Show" packs all the power, pageantry and prestige you'd expect from a series anchoring the launch of the company's new Apple TV+ streaming service, but its initial episodes falter.
For All Mankind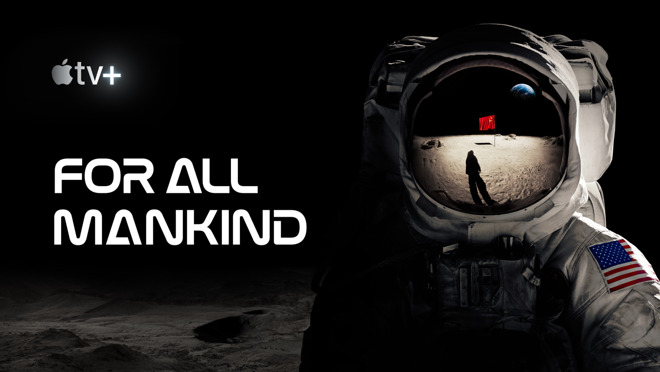 Drama series. "For All Mankind," Apple's 1970's alt-history space program drama, is enthralling, and based on our viewing of the entire launch catalog of programming, it is the best new series to be included with the Apple TV+ launch.
Dickinson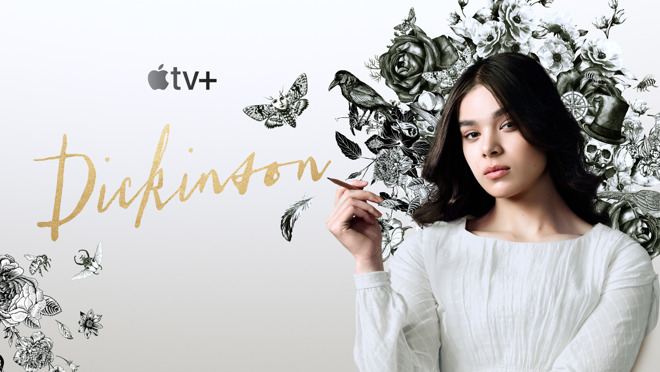 Comedy drama series. A period piece injected with present-day attitudes, this stand-out series depicts the life of poet Emily Dickinson if the culture of her day would only allow her to be as powerful in her speech as in her writing.
The Elephant Queen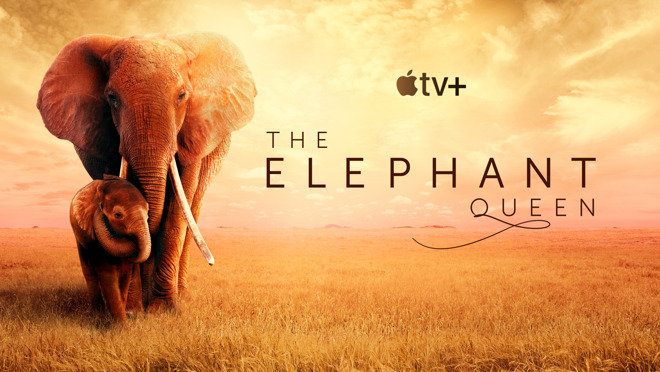 Documentary movie. "The Elephant Queen," the first movie of the Apple TV+ era, is a gorgeous, eye-opening nature documentary that begs to be watched on the largest screen possible.
Hala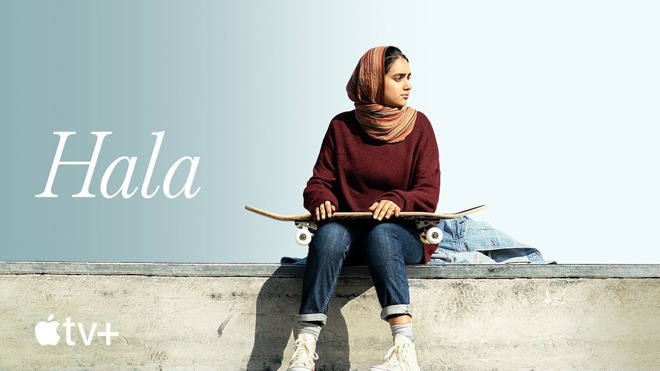 Film. A coming-of-age tale for a Pakistani American teenager struggling to cope with the conflicting demands of her family and her own desires –– plus a newfound secret that threatens them all.
Oprah's Book Club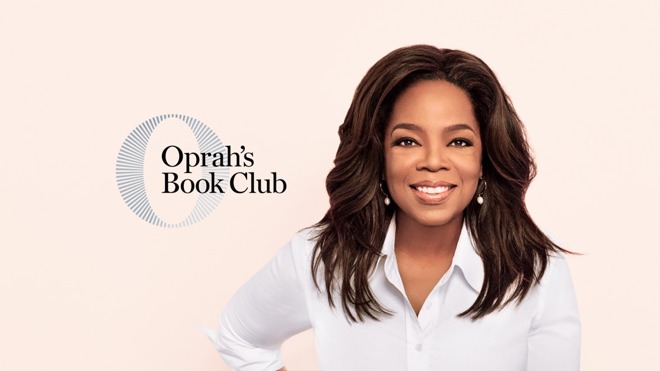 Oprah Winfrey brings her famous book club to Apple TV+. She'll be discussing new titles and interviewing authors across a wide range of topics.
Servant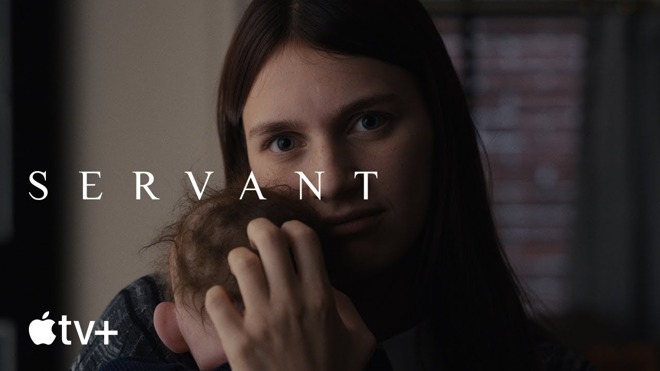 Drama series. The M. Night Shyamalan-produced series "Servant" is the most addictive of Apple TV+'s new shows, and is the kind of creative curveball a new streaming service needs to offer.
Truth Be Told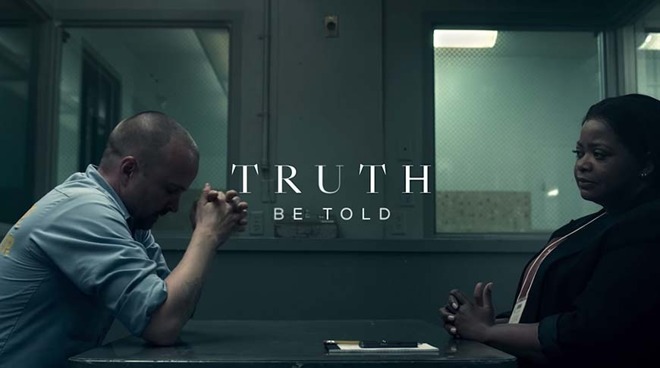 Drama series. The true crime podcast phenomenon "Truth Be Told" gets the fictionalized streaming treatment with excellent performances from a deep cast as well as a compelling murder mystery.
Helpsters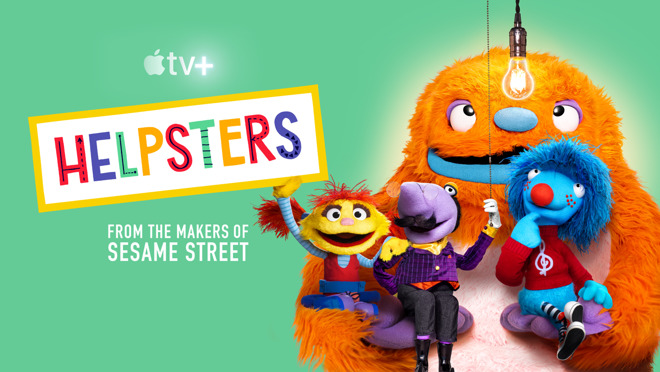 Children's. Funny and happy series where Sesame Street-style monsters set out to help people with their problems, ranging from how to climb a mountain, to mastering magic tricks.
Snoopy in Space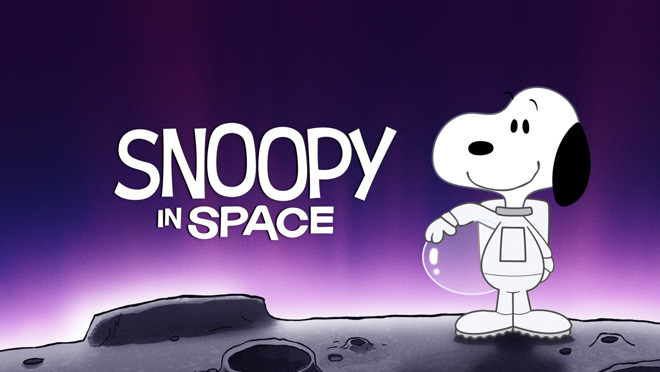 Children's. Snoopy, Charlie Brown, Lucy and the whole Peanuts gang get their own series as they help out NASA.
Ghostwriter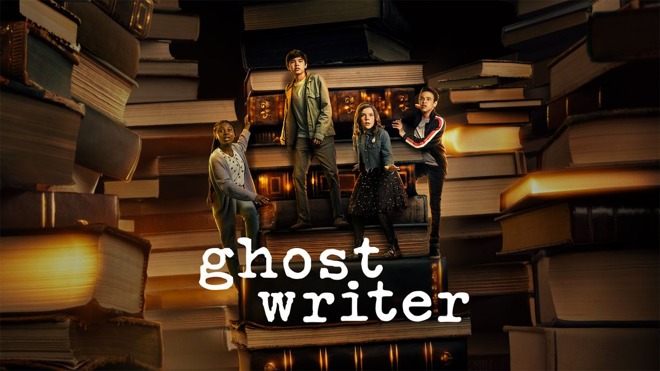 Children's. Reboot of the 1990s PBS series that sees present-day kids embroiled in mysteries that are causing fictional characters to escape into the real world.
Little America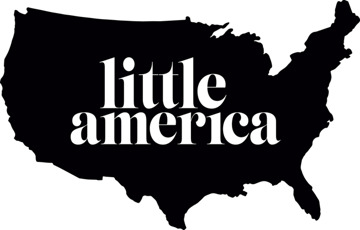 Drama. Little America is an anthology series that follows different stories of immigration from Epic Magazine. Highly reviewed and seen as one of the best shows yet on Apple TV+.
Upcoming releases
Mythic Quest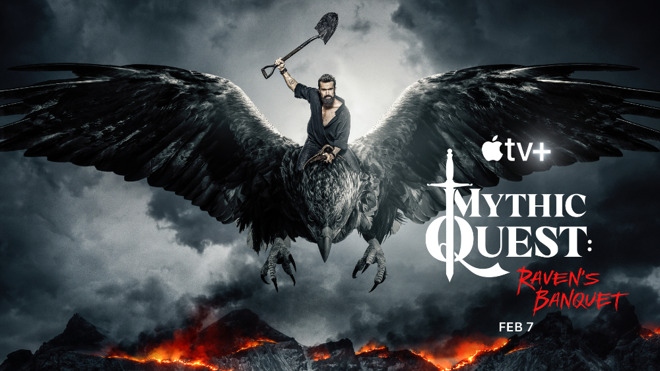 Comedy. Mythic Quest: Raven's Banquet is centered around a team of video game developers as they navigate the challenges of running a popular video game. Written by Rob McElhenney and Charlie day, of "It's Always Sunny in Philadelphia" fame, and produced by Ubisoft and Lions Gate.
February 7, 2020
Visible: Out on Television
Docuseries. Visible: Out on Television is a look at the importance of TV as an intimate medium that has shaped the American conscience, and how the LGBTQ movement has shaped TV. Combines archival footage with interviews with important people from the movement and industry.
February 14, 2020
Amazing Stories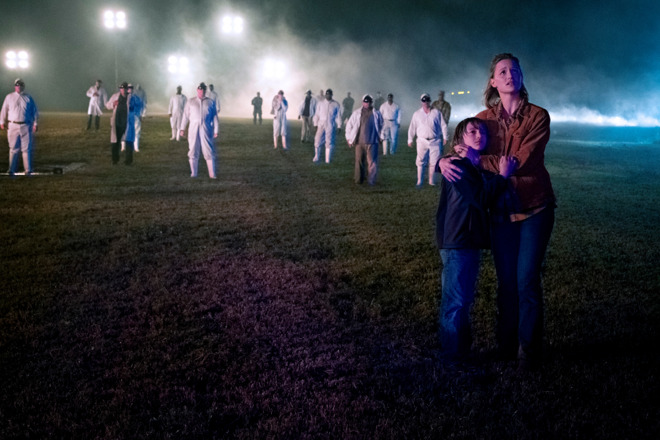 Steven Spielberg's Amazing Stories is an anthology series reviving the one with the same name from the 1980's.
March 6, 2020
The Banker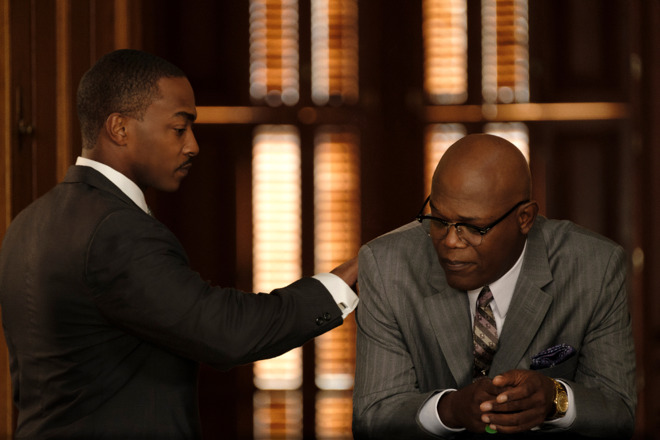 Drama. The Banker is a movie following Bernard Garrett Sr. and Joe Morris, portrayed by Anthony Mackie and Samuel L. Jackson, who lead a real estate business by hiring a white man to act as the "face" of the business. The film has seen some controversy prior to release due to the actions of one of the characters sons.
March 6, 2020
Home Before Dark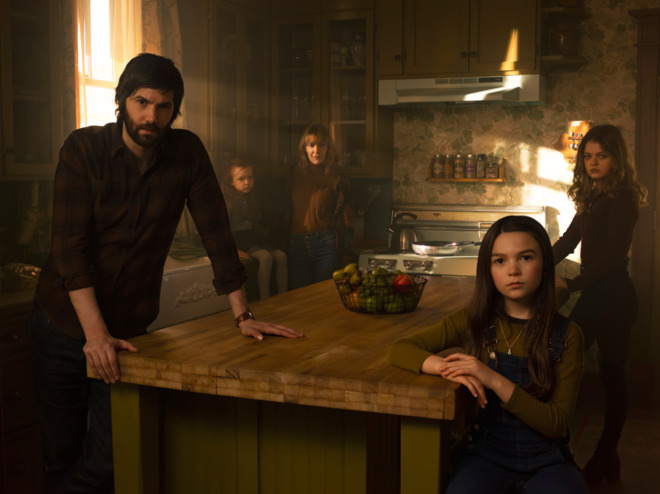 Mystery. Home Before Dark is inspired by the reporting of young investigative journalist Hilde Lysiak, and follows a young girl who moves from Brooklyn to a small lakeside town. Hilde, portrayed by child actor Brooklynn Prince, will pursue a cold case that everyone, including her father, tried to bury.
April 3, 2020
Home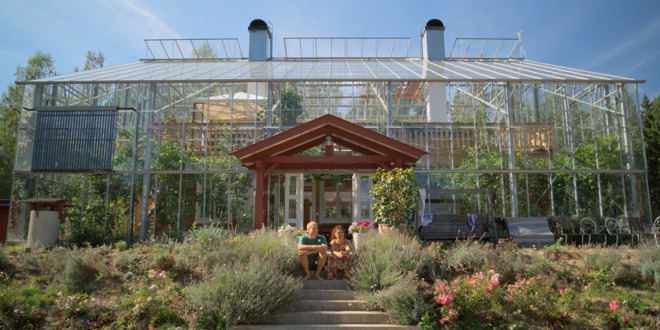 Documentary. The series offers a look inside of the world's most innovative homes.
April 17, 2020
Trying
Apple's first foray into British television. Trying features Jason and Nikki, played by Rafe Spall and Esther Smith, on their journey to trying to become parents.
May 1, 2020
Defending Jacob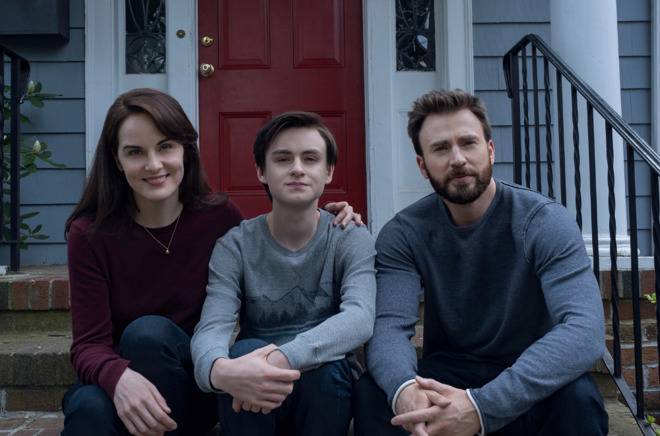 Drama. Defending Jacob is a limited run series based on a bestselling novel of the same name. The series follows the events after a shocking crime deeply affects a Massachusetts family. Chris Evans stars and executive produces in this Anonymous Content production.
April 24, 2020
Central Park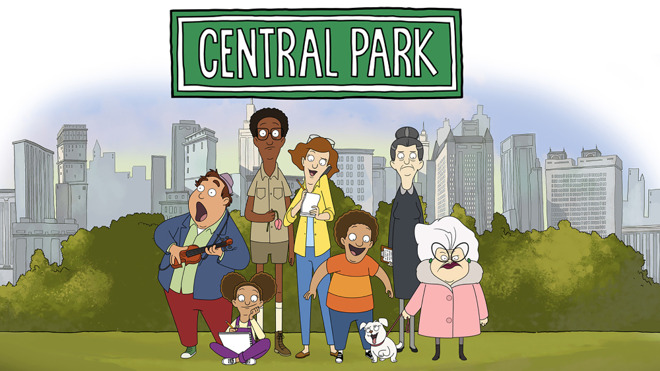 Animated musical comedy. Loren Bouchard and Nora Smith of Bob's Burgers are writing and producing Central Park alongside Josh Gad of Frozen fame. The show depicts a family, the Tillermans, in their struggle to keep Central Park, their home, safe from a hotel heiress. This animated musical is produced by 20th Century Fox Television.
Summer 2020
Pricing
Apple TV+ costs $4.99 per month, which is cheaper than either Disney+ or Netflix. As with Apple Music and Apple News+, there is a free trial period, which in this case is one week.
From launch, Apple has offered a year's free Apple TV+ service to anyone buying a new iPhone or other device. It's not been officially stated whether this will continue past the opening months, but it's strongly suspected that it won't.
Similarly, there is a bundle offer whereby people on the Apple Music Student Plan can also have Apple TV+ for free.
However, it's not only the cost that has to be considered. There's also time. We all have the same number of hours of an evening, and no one wants to spend that time on trying to figure out which service has which show.
It's conceivable that a series originally made to be streamed will later end up as being available to buy via the iTunes Store, but it's not likely for Disney+ programs. So as yet there won't be a way for you to choose to subscribe to only, say, "Dickinson" on Apple TV+, and "The Mandalorian" on Disney+.
Since you have to subscribe to a whole service, Apple TV+ currently simply doesn't offer as much as its rivals.
However, if you like even one film or series per month, then the subscription cost is less than buying or renting them. Look at it that way, and the $4.99 monthly fee looks like a bargain.
Essential Reading