Apple TV+ shares first look at upcoming film 'The Sky Is Everywhere'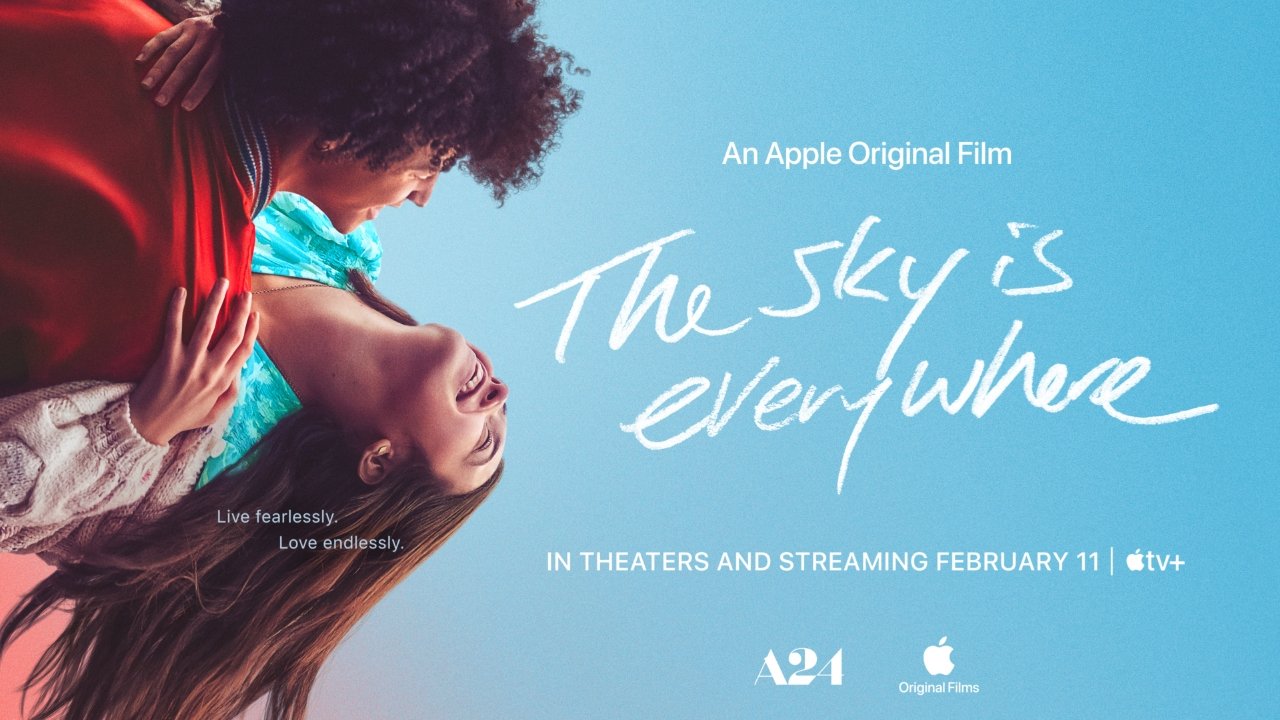 Apple TV+ has shared a first look at "The Sky Is Everywhere," a film adaptation of the best-selling young adult novel of the same name by Jandy Nelson.
Created by Apple Original Films and A24, "The Sky is Everywhere" follows 17-year-old Lennie Walker, played by Grace Kaufman and described as "a radiant musical prodigy who is struggling after the sudden loss of her older sister Bailey." Bailey is played by Havana Rose Liu.
When Joe Fontaine (Jacques Colimon), the charismatic new guy at school, enters Lennie's life, she finds herself drawn to him, but her uncertain relationship with her sister's devastated boyfriend, the quiet, seductive Toby (Pico Alexander), starts to affect their budding love. Through her vivid, visceral imagination and conflicted heart, Lennie navigates first love and first loss, ultimately learning how to create a song of her own.
Director Josephine Decker said she "always wanted to make a film where you experience every emotion — where you laugh and cry, find tension and release, feel sexy, feel scared."
"I love how Jandy's script holds comedy alongside tragedy, how she lets us be inside of the playful awkwardness and thrill of first love alongside the raw reality of grief," she told Entertainment Weekly. "And she lets us inside of Lennie's wild imagination."
The movie was filmed during the 2020 wildfires, as well as the start of the Covid-19 pandemic. Those added additional obstacles for Decker to overcome.
"All of the loss that the crew and cast had already witnessed and experienced in 2020 made us keenly aware that we needed to do our best to hold space for the challenging performances in the film and for a story about grief and love," she said.
"The Sky Is Everywhere" is slated to debut on Apple TV+ and in select theaters on Feb. 11.