Apple TV+ shares first trailer for 'Interrupting Chicken' childrens' show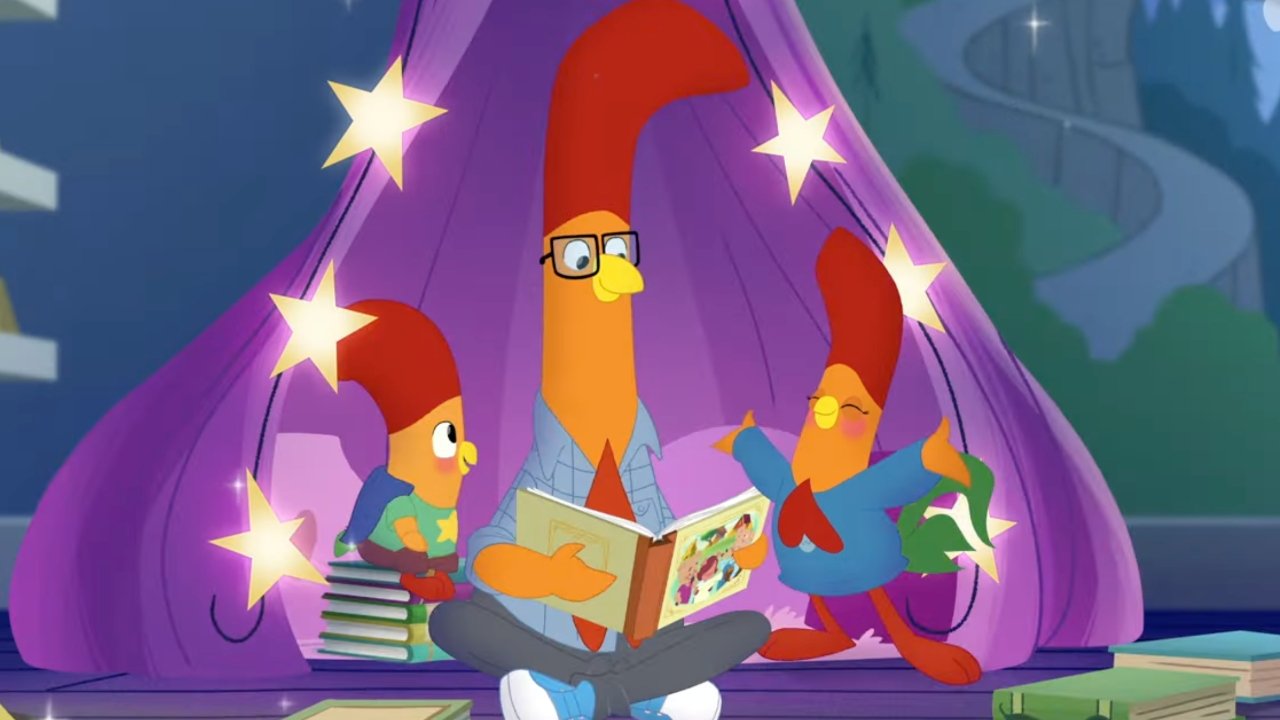 The new Apple TV+ series aimed at encouraging children to write, will stream from November 18, 2022, and there's now a 70-second trailer.
Apple TV+ is continuing to roll out its Fall slate of children's series with the new animation, "Interrupting Chicken," based on the books by David Ezra Stein.
Apple says that it's an "animated preschool series that introduces children to the joy of creative writing."
It centers on a "young little chicken named Piper" who keeps interrupting. "Every time Pier hears a story, she can't help but jump in, ask questions, and let her imagination run wild," says Apple.
"Interrupting Chicken" stars the voices of Juliet Donenfeld as Piper, Sterling K. Brown as Papa, and Sarah Elizabeth Thompson as "CJ."
Alongside the new series premiering on November 18, Apple TV+ is also launching a holiday special on December 2. "A Chicken Carol" will see Piper working with the Three Little Pigs to defeat Ebenezer Wolf.