Apple TV+ Review: 'Home Before Dark' is just a serviceable detective show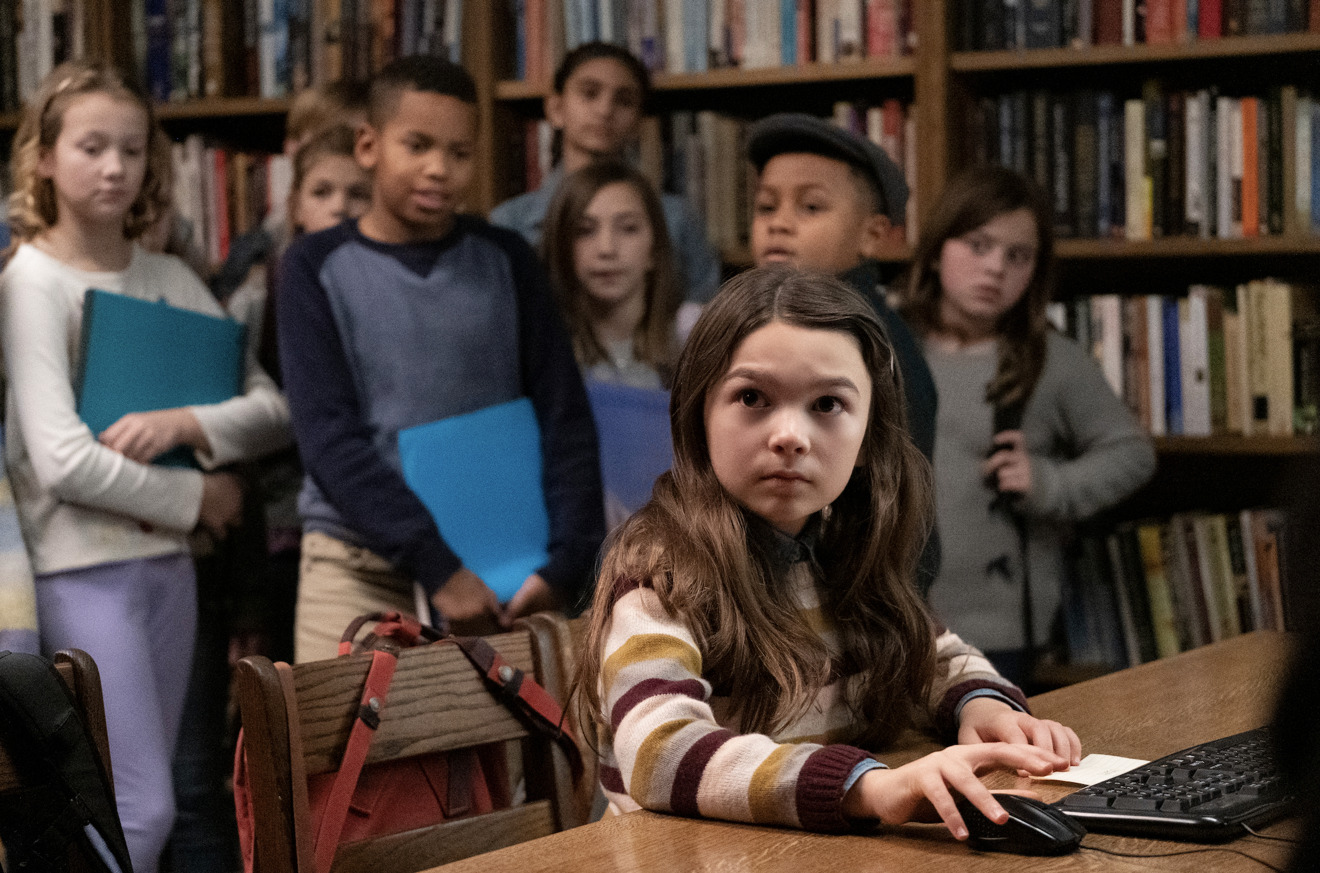 Young star Brooklynn Prince is the best thing about the latest Apple TV+ original series, a solid show that's nevertheless lacking in obvious breakout potential.
Brooklynn Prince in Home Before Dark, premiering April 3 on Apple TV+. (Apple)
Journalism has a future, Home Before Dark believes, and it apparently involves a nine-year-old girl who investigates and solves murders, in between regular viewings of All the President's Men.
That's the hopeful note struck by the latest Apple TV+ original series, which debuts April 3 on the service. The series is a somewhat familiar small-town crime procedural, one driven by a fine lead performance from young actress Brooklynn Prince, who shined so brightly in the 2017 indie film The Florida Project, which was shot when she was just seven.
Inspired by the true story of preteen journalist Hilde Lysiak, Home Before Dark has changed the name of the character to Hilde Lisko, who is played by Prince. As the show begins, Hilde is moving, along with her family, from Brooklyn to her father's sleepy hometown of Erie Harbor, in Washington state.
Home Before Dark was created by Dana Fox and Dara Resnik, who serve as showrunners, while Jon M. Chu, the director of the hit movie Crazy Rich Asians, is the executive producer and director of the first two episodes.
The series was produced in conjunction with Anonymous Content and Paramount Television, and a second season has already been ordered by Apple. That announcement was made last October, before Apple TV+ even launched.
Cub reporter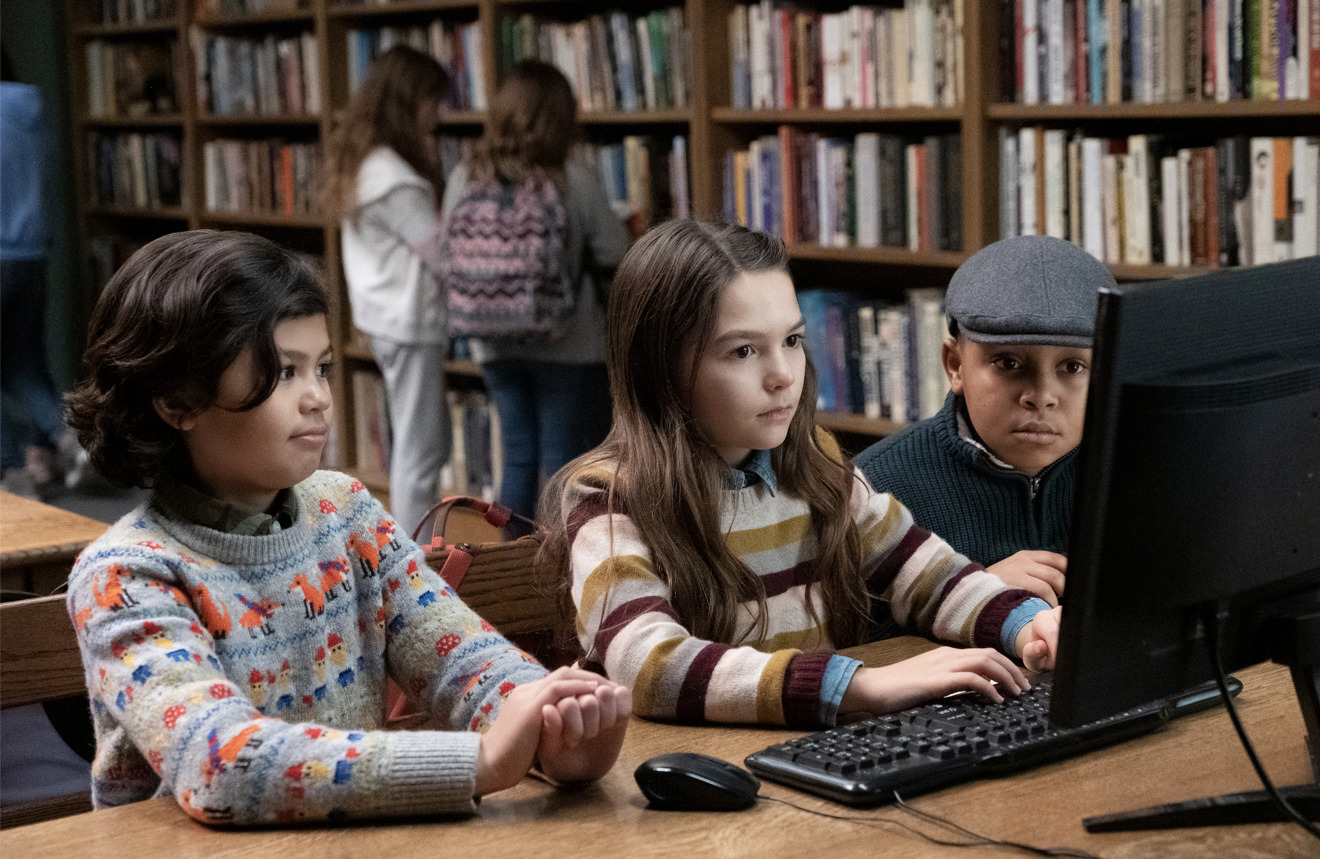 The family moved to the Pacific Northwest because Hilde's father (Jim Sturgess) was laid off from his job as a reporter at a New York tabloid, and the apple hasn't fallen far. Hilde ran a do-it-yourself newspaper back in Brooklyn, and she takes up that vocation once again in her new town.
On her first night in town, Hilde stumbles into a crime scene that may be a murder, and decides to launch a blog and write about it. This causes a stir in her new school, even before it becomes apparent that this death is connected to a cold case from 30 years prior. It's a subject that no one in town seems especially eager to discuss — and aspects of the case have led everyone in town to view Hilde's father as a pariah.
As a child investigating mysteries and showing herself better at it than any of the adults, including her own father, Hilde recalls the old children's book character Encyclopedia Brown. There are also hints of Veronica Mars, and also Rian Johnson's movie Brick, which set a traditional noir detective story in a high school. And in the scenes in which Hilde moves around town with a group of friends, there are undeniable echoes of the Netflix hit Stranger Things.
Young Woodward, or Bernstein?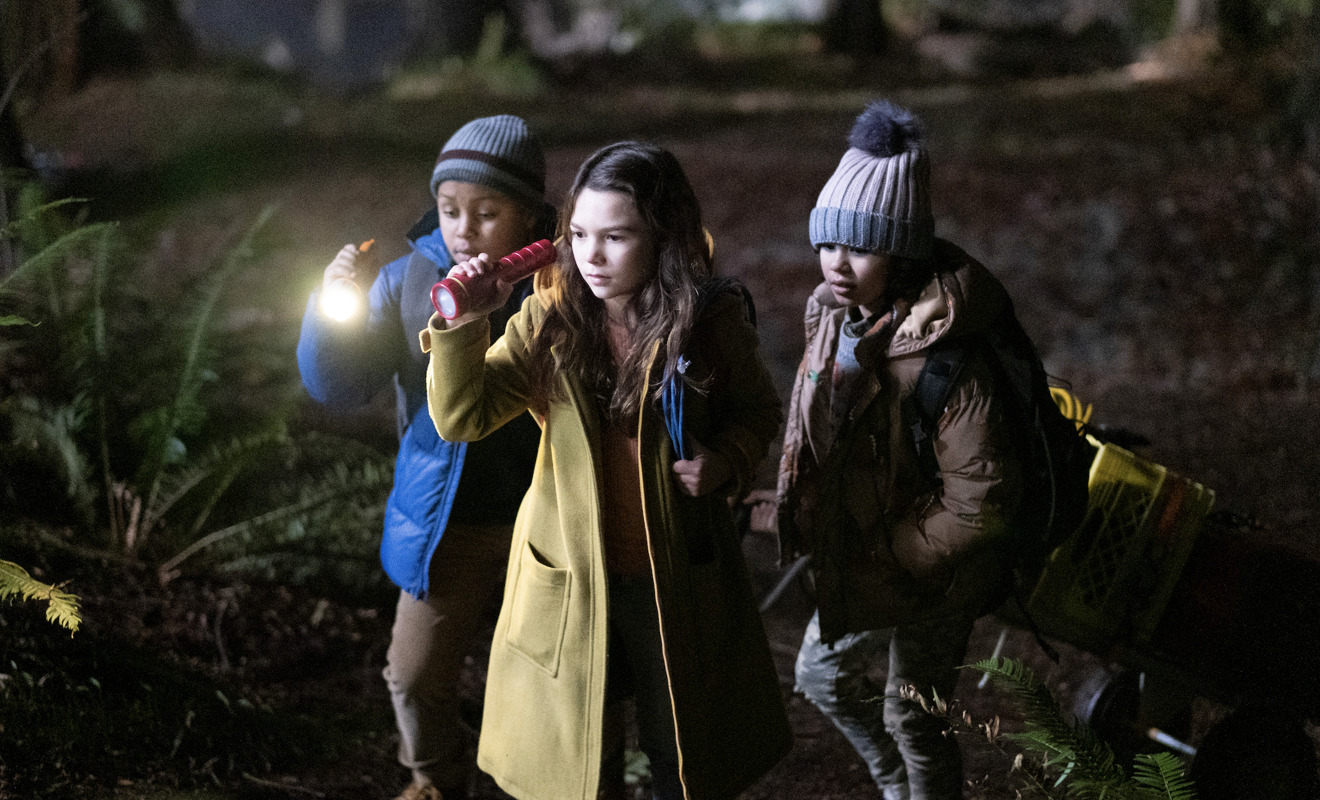 Brooklyn Prince is outstanding in the lead role, in a part very different from her breakout movie role. Sturgess, as her father, plays the "sweet bearded dad with a hidden dark side" role familiar from Milo Ventimiglia's Jack Pearson on This is Us. Abby Miller (from Justified) has some good scenes as Hilde's mom, discovering secrets about her husband's hometown just as her daughter does. Also a standout is 11-year-old actor Deric McCabe, best known from the 2018 A Wrinkle in Time movie, as a classmate named Spoon.
As for Prince's Hilde, she's the sort of character who would seem unrealistic, if she weren't based on a real person. For one thing, she's probably the only nine-year-old in the world who's not only seen All the President's Men, but has watched it enough times that she can recite the "Nothing's riding on this except the First Amendment of the Constitution, freedom of the press, and maybe the future of the country" speech along with Jason Robards. Though for some reason, when a police officer asks her "what, are you Woodward, or Bernstein?," Hilde doesn't make clear that she understands the reference.
Another strength of Home Before Dark is that the series offers consistently strong musical choices — just in the first episode, there are selections from Bikini Kill, the White Stripes, the choral cover of Radiohead's 'Creep" that was memorably featured in the trailer of the 2011 movie The Social Network, among other music recorded long before the show's leading lady was born. Another Apple TV+ series, The Morning Show, also featured a traditional "Creep" cover, that time by a lounge singer.
No pop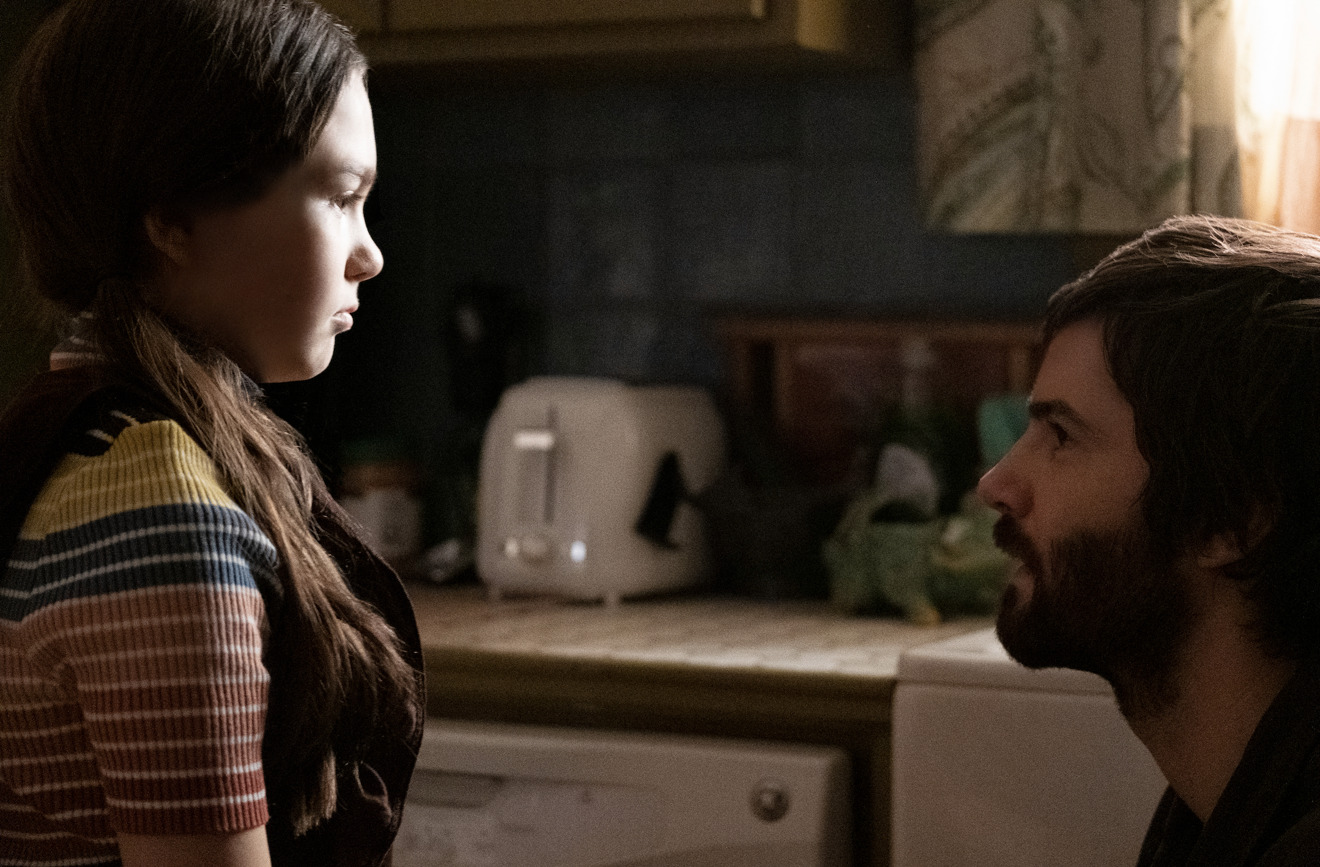 There are certainly some cliched moments, like a character in a new school entering the lunchroom to find no one to sit with. There's also a scene in which someone reads a list of mean Internet comments out loud, which has been done so much that it's already tiresome. And there's not really anything about the show that wouldn't easily feel at home in a network prime time lineup.
While it's an undeniably good show, Home Before Dark has a problem shared by a lot of the Apple TV+ originals: There's not really anything about it that pops. Despite the superficial resemblance to Stranger Things, it's unlikely to emerge as a breakout hit, or drive subscriptions in any major way. The show does have a compelling mystery and a strong lead performance at its center, Home Before Dark doesn't feel much like a big hit.