Apple TV+ review: Ewan McGregor goes electric in engaging 'Long Way Up'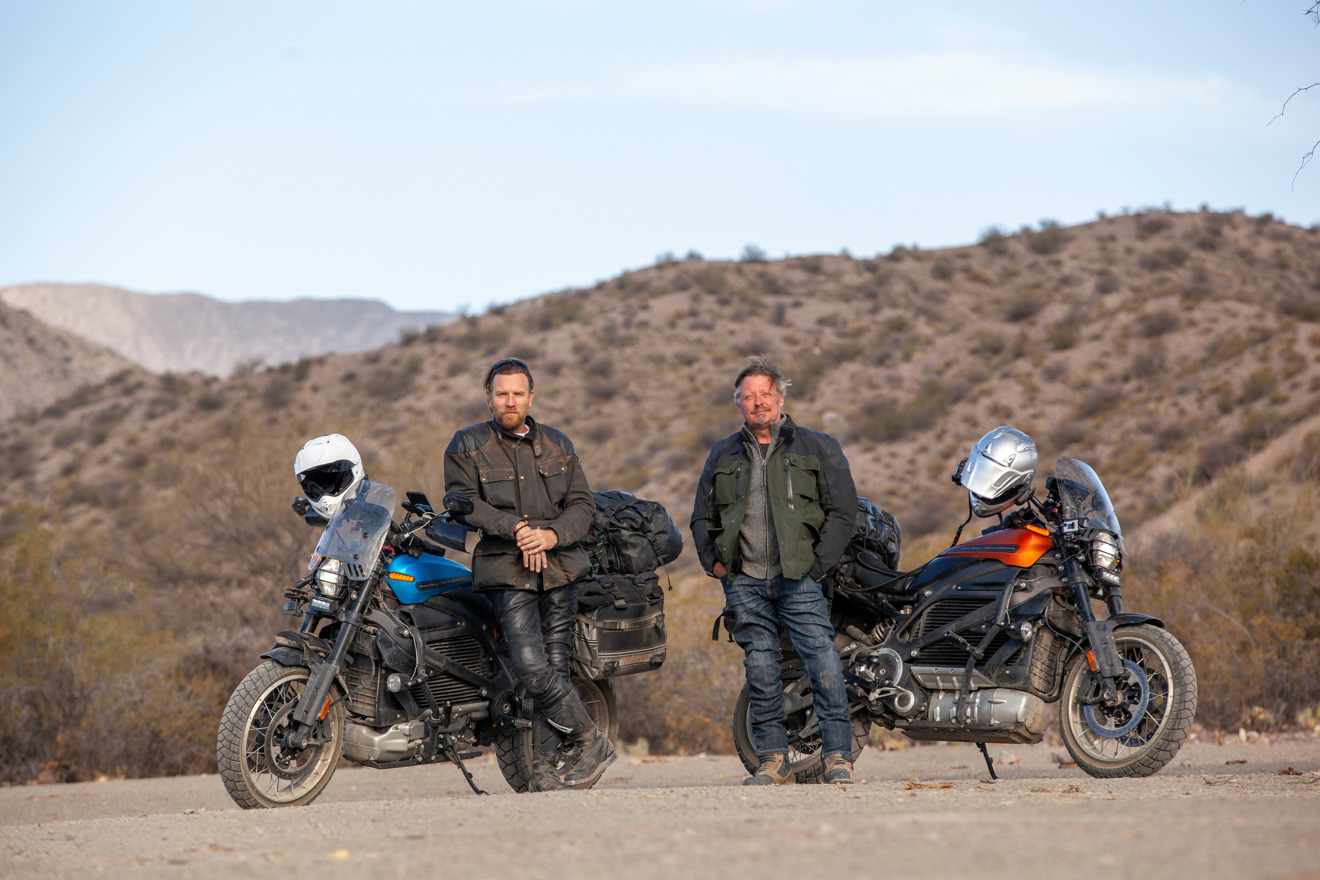 Ewan McGregor and his TV host friend, Charley Boorman, take another of their famously very extended motorcycle trips, this time in Apple TV+'s first travel show.
Long Way Up is Apple TV+'s first stab at an Anthony Bourdain-style adventure travel show, and they've certainly gone big with it. The show features actor Ewan McGregor and his friend, Charley Boorman, going on a three-month, 13,000-mile motorcycle trip. Filmed in the fall of 2019, they ride through South America, Central America and Mexico, before finishing up in Los Angeles.
The show, for which both stars are executive producers, is actually the sequel to two other, similar series the same two men produced together over a decade ago. They started with 2004's Long Way Round, which aired on the UK's Sky 1 channel, and followed it Long Way Down, which was shown on BBC2 in 2007.
Like those, the success of Long Way Up is down as much to charismatic McGregor and his likable sidekick Boorman, as it is the scenery. While he doesn't talk about it, we also know that McGregor is taking time off from his lucrative acting career to pursue this quixotic, far-from-easy adventure, and that's endearing. As for Boorman, this sees him back on a bike after suffering a pair of motorcycle accidents.
The show, directed by a returning Russ Malkin and David Alexanian, always looks
fantastic. It features simply beautiful photography by the cinematography team of Claudio Von Planta, Jimmy Simak and Anthony Von Seck. There are moments, particularly when the two stars are meeting locals and taking in regional delicacies, that certainly recall the best of Anthony Bourdain's travelogue shows.
The first three episodes of Long Way Up premiere on September 18, with the remaining seven debuting each Friday through November 6.
Going Electric
As well as the new route that the pair ride, this series adds the twist that their motorbikes are electric. They ride modified versions of Harley-Davidson's LiveWire brand, which were just hitting the market at the time the series was getting ready to film.
Throughout the history of electric vehicles, there's been a phenomenon called "range anxiety." It remains powerful even now, when there are many recharging stations in cities and towns across the US.
Only, Boorman and McGregor are not riding through Main Street, USA, so taking a months-long jaunt across uneven terrain through most of South and Central America means the pair have to be thinking about their bikes. Especially since they were newly created ones that have never before been used for such a long or remote journey.
Consequently, a large percentage of the first three episodes of Long Way Up are taken up by worries about the charging capability, and many other technical difficulties.
The production's ambition is to be admired, as is its honesty. If you were afraid the whole thing would look like an extended commercial for Harley-Davidson, it's certainly not that.
Where the action is, in Long Way Up
These shows are about friendship, as much as being a travelogue. So the first episode, titled "Preparation," catches us up on what's happening with the two men in the years since their last trip.
Then, it covers their preparation for the journey, which includes their procurement of the electric vehicles and the masssive logistical challenge of delivering such infrastructure to South America.
The second has McGregor and Boorman setting off from the southernmost point in Argentina, and not quite realizing exactly how cold it would be once they got there. That's also when they realize that their electrical bikes might not charge quite as easily as they thought, in that climate.
In one particularly poignant moment during the third episode, McGregor is so anxious about whether the tech will hold up the following day that he repeatedly confesses to the camera that he's not able to sleep.
The moments of charmingly open honesty like this are what make the show work. Throughout gorgeous photography and the interesting practical use of promising new technologies, what constantly stands out most in Long Way Up is the obvious friendship and cameraderie between McGregor and Boorman.
It's implied early on that they lost touch over the years, especially since McGregor has been living in the US of late. But the two have the obvious bond that comes from years of having lived as close friends.
The Apple fit
Apple TV+ did not commission this series. McGregor, at least, has been working on getting it made for five years. In 2015, he initially appeared to have secured some funding from the motorcycle manufacturer, but that deal never happened.
Apple TV+, along with the first three episodes Long Way Up, also added Long Way Down and Long Way Around on September 18. It's a rare and welcome instance of Apple TV+ adding legacy content to catalog, although it did the same in June when it added the run of vintage episodes of Fraggle Rock along with its reboot of that show.
Update 12:30 P.M. Eastern Time: Apple has added the previous series to its service.