Apple TV+ animation 'Pretzel and the Puppies' premieres Feb. 11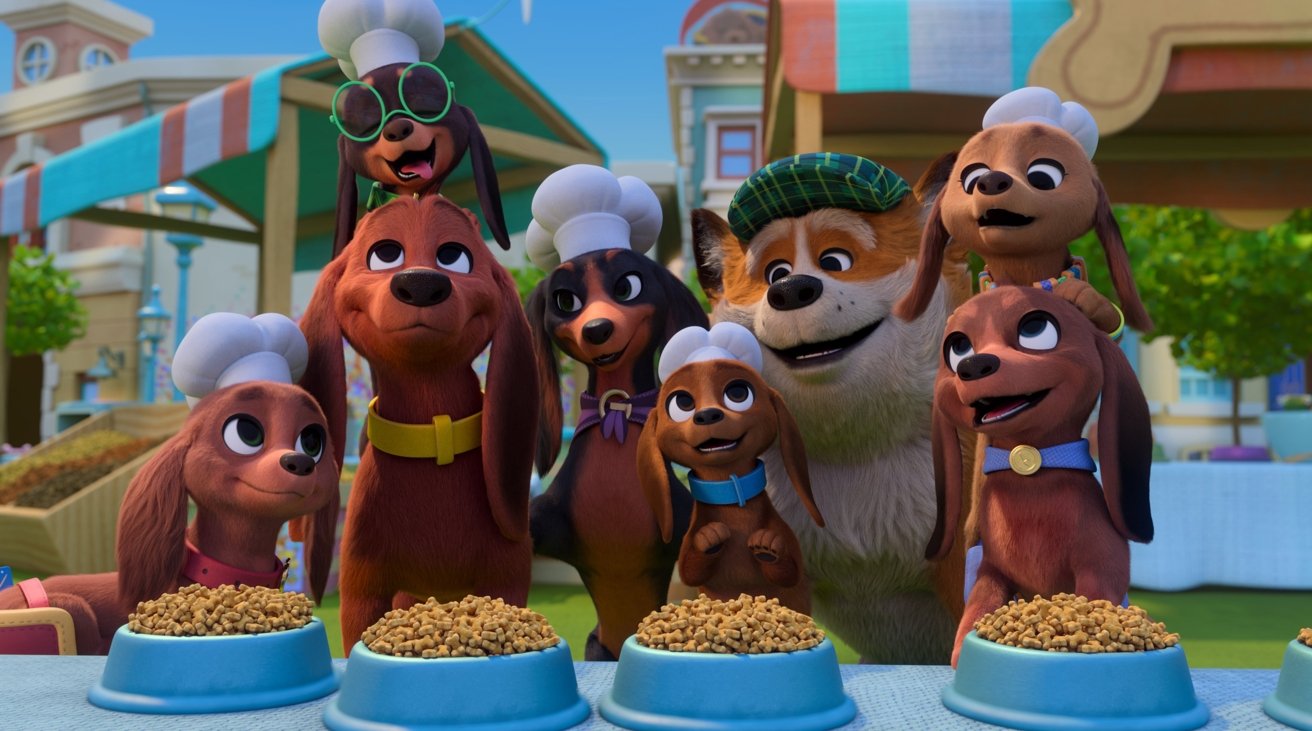 Apple is expanding its Apple TV+ library of kid-friendly content with "Pretzel and the Puppies," an animated series about a dog family starring Mark Duplass and Nasim Pedrad.
"Pretzel and the Puppies" is based on the book "Pretzel," by "Curious George" creators Margret and H.A. Rey. Pretzel, the world's longest dachshund, is a stay-at-home dad to five puppies and mom Greta, the mayor of Muttgomery.
Over eight episodes, the modern family help their friends and neighbors as they "make their bark." Throughout, Pretzel and Greta encourage their pups to "Get those paws up!" whenever they face a challenge.
Duplas from "The Morning Show" and Pedrad of "Saturday Night Live" lead the cast, with Milo Stein, Alex Jayne Go, Max Mitchell, Amari McCoy, and Gracen Newton also lending their voices to the show.
The show from HarperCollins Productions is executive produced by Caroline Fraser, as well as Ricardo Curtis and Wes Lui from animation studio House of Cool. Co-executive producers include Jennifer Contrucci and Steve Altiere, with the latter serving as showrunner.
House of Cool is behind the design and story of the show, with Saturday Animation responsible for CG work. The Learning Policy Institute senior research fellow and education expert Tony Wagner served as the curriculum expert.
"Pretzel and the Puppies" will be available to watch on Apple TV+ globally, starting February 11.