Apple TV+ review: 'On the Rocks' gloriously brings Bill Murray to Apple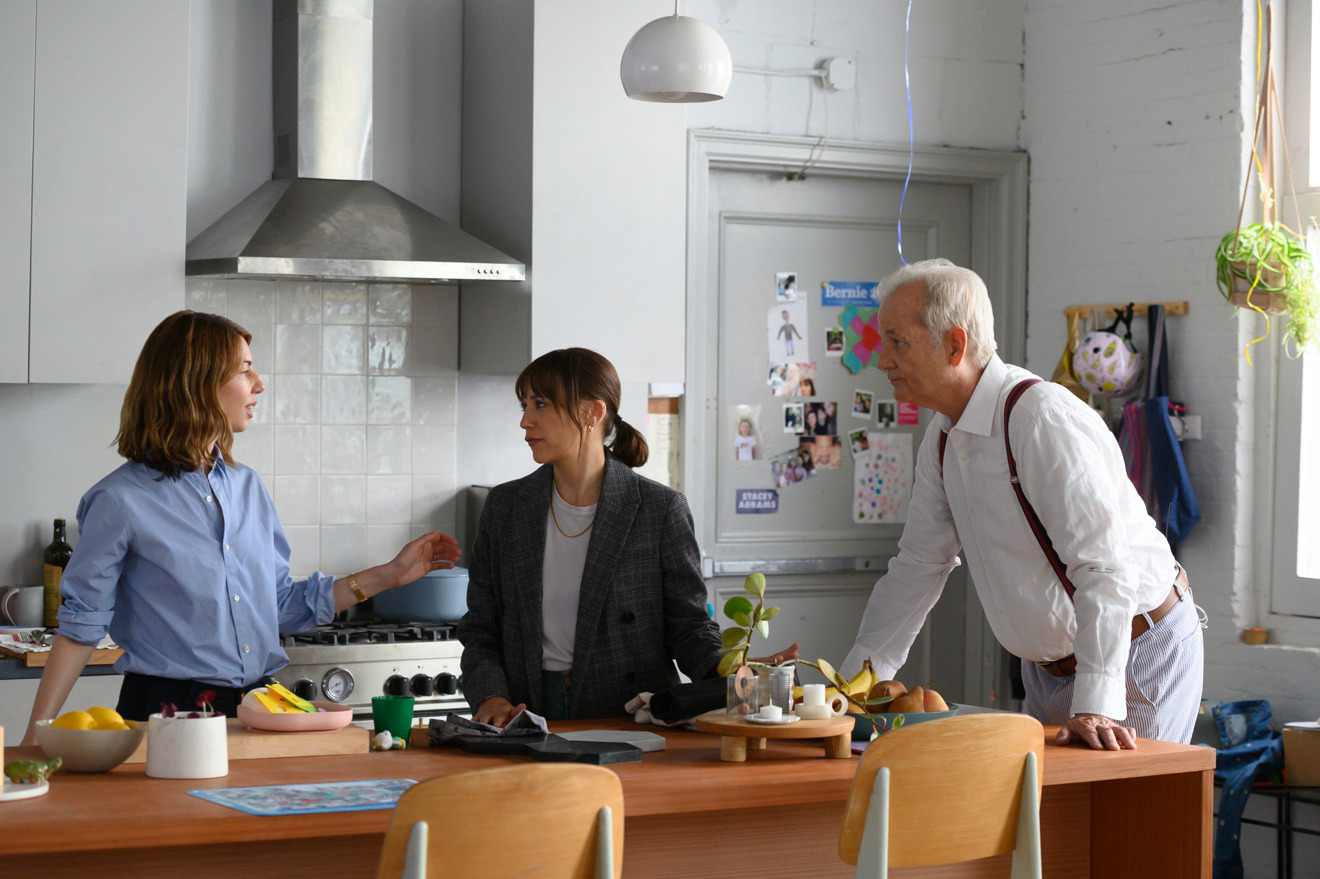 In a 'Lost in Translation' reunion, Sofia Coppola directs Murray in a fine New York story.
With On the Rocks, the Apple TV+/A24 partnership has yielded its best feature film to date. It's a beautifully-mounted comedy drama, directed by Sofia Coppola, that boasts a great performance from Bill Murray and a serviceable turn from Rashida Jones.
Perhaps more than anything, it's going to make those watching it really miss pre-pandemic New York City, and especially the experience of having a night out there.
The film premiered at the New York Film Festival in September, and got a brief theatrical release in whatever movie theaters are open in early October, before landing on Apple TV+ October 23. On The Rocks represents a reunion between Coppola, the director, and Murray, her leading man in her most highly-regarded film, 2003's Lost in Translation.
It's the story of a wealthy but blocked author named Laura (Jones) who's a mom of two daughters, and lives in a massive apartment in a fashionable New York neighborhood. But as the film starts, she begins to suspect that her businessman husband Dean (Marlon Wayans) is having an affair. So her wealthy, womanizing father Felix (Murray) engages her in a series of adventures, in order to supposedly catch him in the act.
Found in translation
One thing that's notable about On the Rocks is that its plot is somewhat wispy and inconsequential. While watching it, I didn't care a great deal about whether or not the husband was actually cheating, or whether she would catch him.
What really stands out in the film are the performances, the character beats, and its cinematic depiction of downtown Manhattan.
Coppola shoots New York City, especially the Soho section, beautifully, especially in a great sequence in which Jones and Murray go for a night on the town in a classic car. We see basement bars, fancy restaurants and, more than anything else, city streets.
Take the film's best scene, in which Murray and Jones are driving around downtown in a classic convertible, and are pulled over by a police officer. At that point, Murray so successfully sweet talks the cop that he not only gets out of a ticket, but talks the officer into giving his car a jump.
Bill at his best
A lesson in white privilege? Perhaps. But it also gets across just how strong this performance is by Bill Murray.
He's playing a guy who, on the page, probably came across as a repugnant jerk. His character says terrible things about women that sound like they came straight from pick-up artist literature, and it's clear that his prolific cheating didn't make things easier in her younger years.
But the way Murray plays him, he's such a charming and charismatic rogue that we can see why he appeals to people. It's not exactly in line with Murray's established screen persona, but it's a subtly brilliant performance, his best in a movie since his heyday of great turns in the Rushmore/Lost in Translation/The Life Aquatic With Steve Zissou run, more than 15 years ago.
Sofia's story
For as long as Coppola has been directing, there's been a lot of speculation over just how autobiographical her films are. Clearly, there's a lot of her dad, Francis Ford Coppola, in Murray's character, himself a larger-than-life personality once known for his proclivities with the ladies. And of course, Rashida Jones has her own father, Quincy Jones, who's a famous icon.
Coppola has also been criticized for making movies mostly about the plight of rich ladies, who are either creative people or married to them. But I've always thought you're supposed to write what you know, and that's what she knows.
On the Rocks isn't her best film — I'd put it a tick below both The Virgin Suicides and Lost in Translation — but it's much better than her last few movies.
Onto the Oscars?
On the Rocks provides a glimpse of a very possible future in which Apple TV+, like Netflix, releases a slate of films each fall that compete for awards and also aim at capturing the cultural conversation. This year, it will have less competition than most years, with the lack of theatrical releases, but On The Rocks has a real chance to win the first-ever Oscar for both Bill Murray, and Apple.
Coppola's film has a chance to do that, with a story that reminds people of the good old days of being able to go out to hopping bars and restaurants in a big city.