Apple TV+ reveals 'Sharper' thriller to get limited theatrical run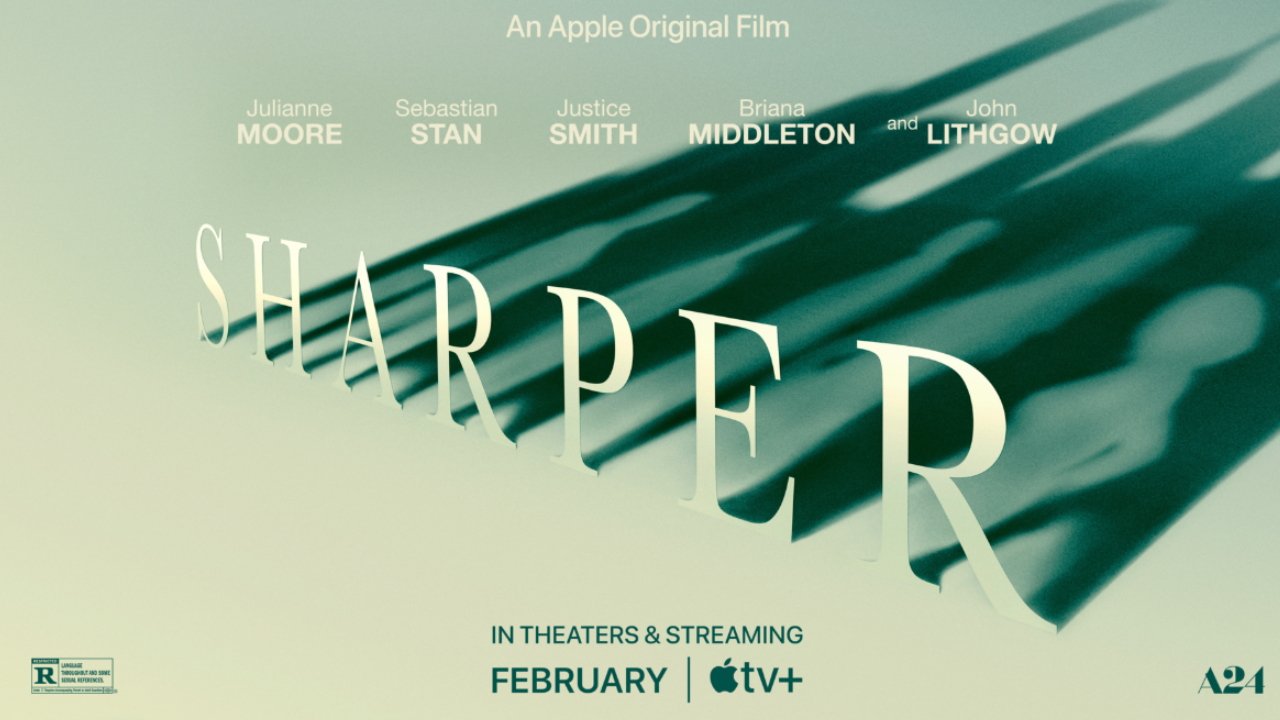 Apple has announced that its forthcoming movie "Sharper" is to get a simultaneous release on Apple TV+ and in selected theaters on February 17, 2023.
"Sharper," starring Julianne Moore and John Lithgow, "unfolds within the secrets of New York City, from the penthouses of Fifth Avenue to the shadowy corners of Queens," said Apple in a statement. "Motivations are suspect and expectations are turned upside down when nothing is as it seems."
Apple has not given any details of how wide a theatrical release the film will get, or whether it will be show in theaters outside the US. However, the date of February 17, 2023, may be significant as that is the final day for movies to be eligible for the UK's BAFTA film awards.
It's a comparatively early release in terms of trying to build Oscar buzz, though, as this year Academy Awards has changed its eligibility dates to run from January to December.
"Sharper" is written by Brian Gatewood and Alessandro Tanaka, who also co-produce with Jessica Switch, Erik Feig, Julianne Moore, and Bart Freundlich. The film stars Moore with Lithgow plus Sebastian Stan, Justice Smith, and Briana Middleton.
Apple TV+ does release films into theaters when it is hoping for awards attention, but such releases can also be part of deals Apple makes to attract key filmmakers.