Review: 'Central Park' an animated musical triumph for Apple TV+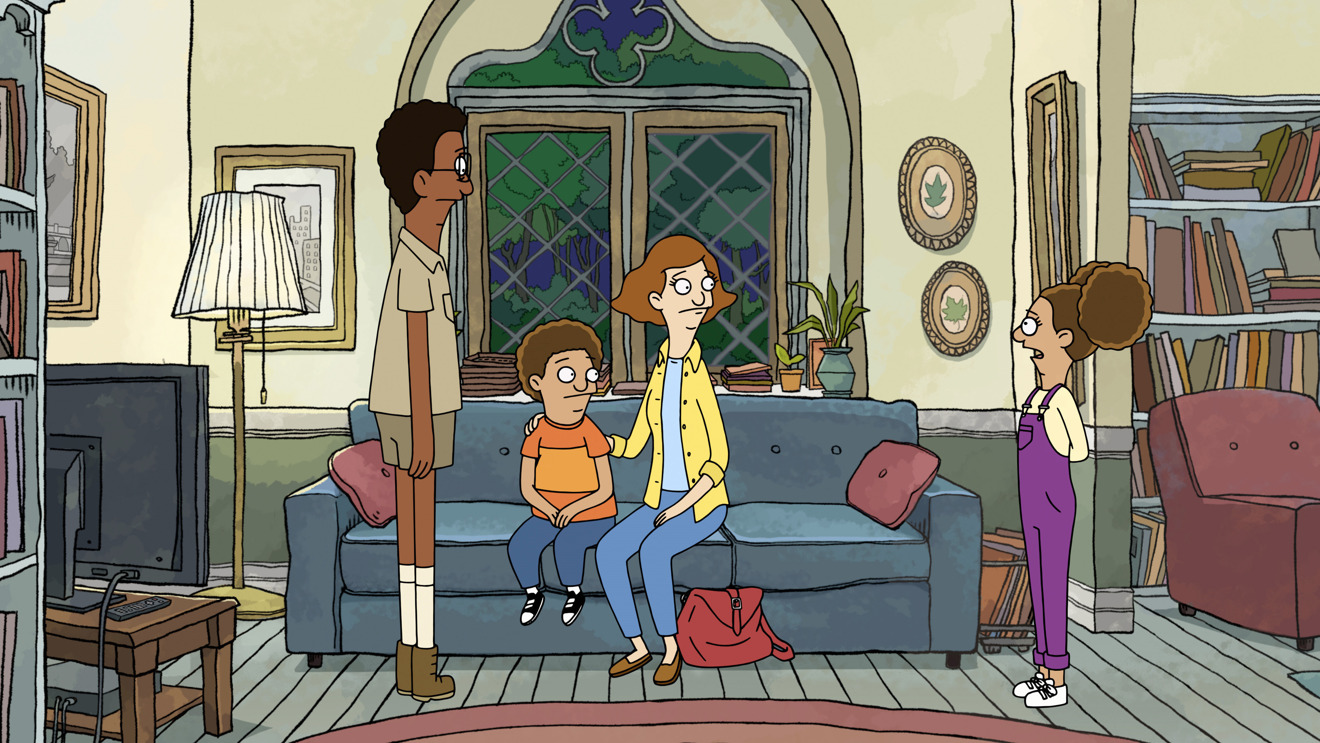 "Central Park," the new Apple TV+ show from the creators of "Bob's Burgers" thrives thanks to a talented cast and first-rate musical numbers.
Owen (voiced by Leslie Odom, Jr.), Cole (voiced by Tituss Burgess), Paige (voiced by Kathryn Hahn) and Molly (voiced by Kristen Bell) in "Central Park," premiering May 29 on Apple TV+ (Apple).
It's not easy to make a good TV series that features musical numbers, especially original ones that appear in every episode. Such network shows as Smash, Galavant, and Crazy Ex-Girlfriend have tried it in the last few years, to varying degrees of success, while other musical shows, like Glee, Rise, Zoey's Extraordinary Playlist, and Disney+'s Encore! and High School Musical: The Musical: The Series, have leaned mostly on new versions of pre-existing music.
Central Park, the latest original series from Apple TV+, takes up the full-on musical challenge, within the additional confines of an animated series. The show is nearly a complete success, thanks to first-rate world-building, catchy songs, and a talented cast full of veterans of Broadway and Disney musicals.
The show, which debuts on Apple TV+ May 29 is simultaneously a family comedy, and a public-sector workplace sitcom, with the musical numbers sprinkled throughout. It's both Apple TV+'s first adult-oriented animated show, and its first musical show. We've seen the first four episodes.
Get in the park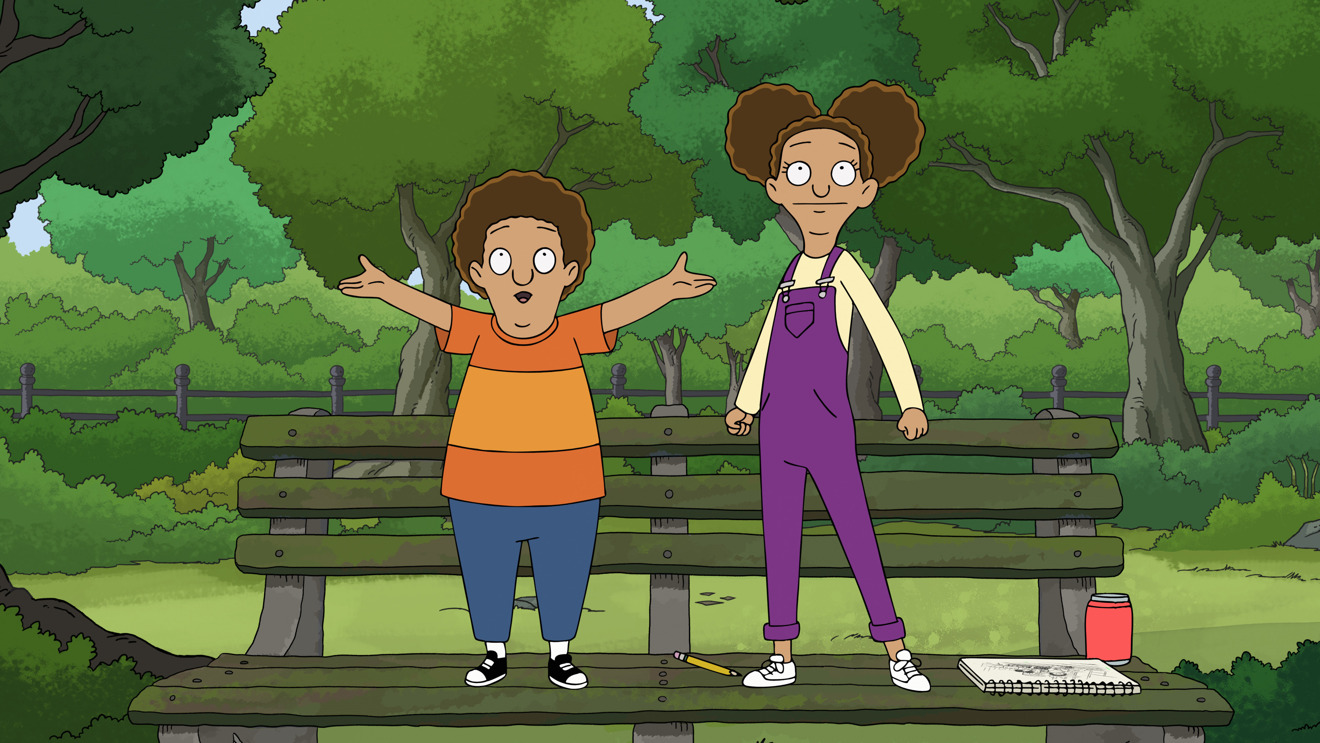 Central Park shares a great deal of DNA with Bob's Burgers, the previous show from co-creator Loren Bouchard, including a clearly similar animation style. The earlier show has even featured occasional musical numbers.
The show was developed by Twentieth Century Fox with an eye towards airing on the Fox network, but Fox passed, leading to a bidding war among streaming services, which Apple won in 2018 with a two-season order out of the gate. It likely bodes well for Central Park that Bob's Burgers has been on the air for ten seasons to date, with a movie to come next year.
The new show, which Bouchard co-created with Bob's Burgers veteran Nora Smith and actor Josh Gad, is built around the Tillerman family, caretakers at the titular Manhattan park. Gad plays Birdie, the show's narrator, who also appears in some of the show's plots as a Central Park busker.
Owen (Leslie Odom, Jr.) is the manager of the park, while his wife Paige (Kathryn Hahn) is a crusading journalist. Cole (Tituss Burgess) is their dog-loving son, while Molly (Kristen Bell) is their daughter, who draws daydreamy cartoons about superheroes. The show occasionally features musical dramatizations of Molly's drawings, which are among its early highlights, especially one called "Weirdos Make Great Superheroes."
The show's main villain is Bitsy Brandenham, a Leona Helmsley-like Manhattan real estate titan with designs on privatizing Central Park, while Helen is her assistant. That both of these female characters are voiced by men (Stanley Tucci and Daveed Diggs, respectively) is a decision so weird that it somehow works.
From Broadway to the park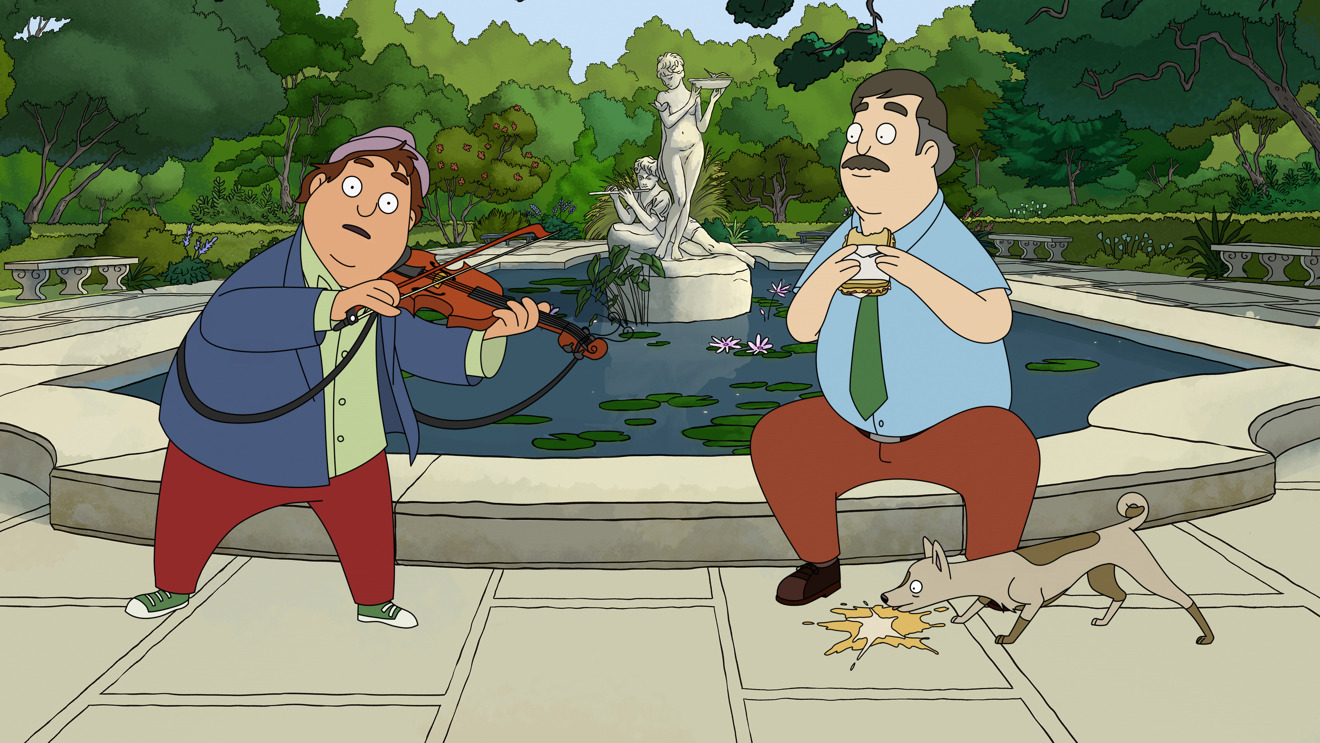 Part of what makes the songs of Central Park so successful is the cast's stellar musical pedigree.
Bell and Gad were both in the Frozen movies and have performed on stage, while Odom and Diggs are veterans of the original Broadway cast of "Hamilton." Burgess did memorable musical work on The Unbreakable Kimmy Schmidt, while Hahn's singing number was the best part of last year's otherwise forgettable Transparent wrap-up musical.
The musical numbers were primarily written by the team of Elyssa Samsel and Kate Anderson, who are best known for the Disney short film Olaf's Frozen Adventure, also with Josh Gad, while the two also wrote the yet-to-be-produced Broadway musical Between the Lines. However, the show has also brought in such guest composers as Sara Bareilles, who's also behind the music for the upcoming Apple show Little Voice.
Every one of the songs in the first four episodes are wonderful, and catchy, and the Hamilton influence would be clear even if Leslie Odom wasn't the star of the show. You'll have the tunes in your head after you watch.
Beyond the music and talent, the animation is impressive as well. It's strikes the perfect balance between a creative approximation of Central Park and its surrounding area, and the real thing.
Another positive sign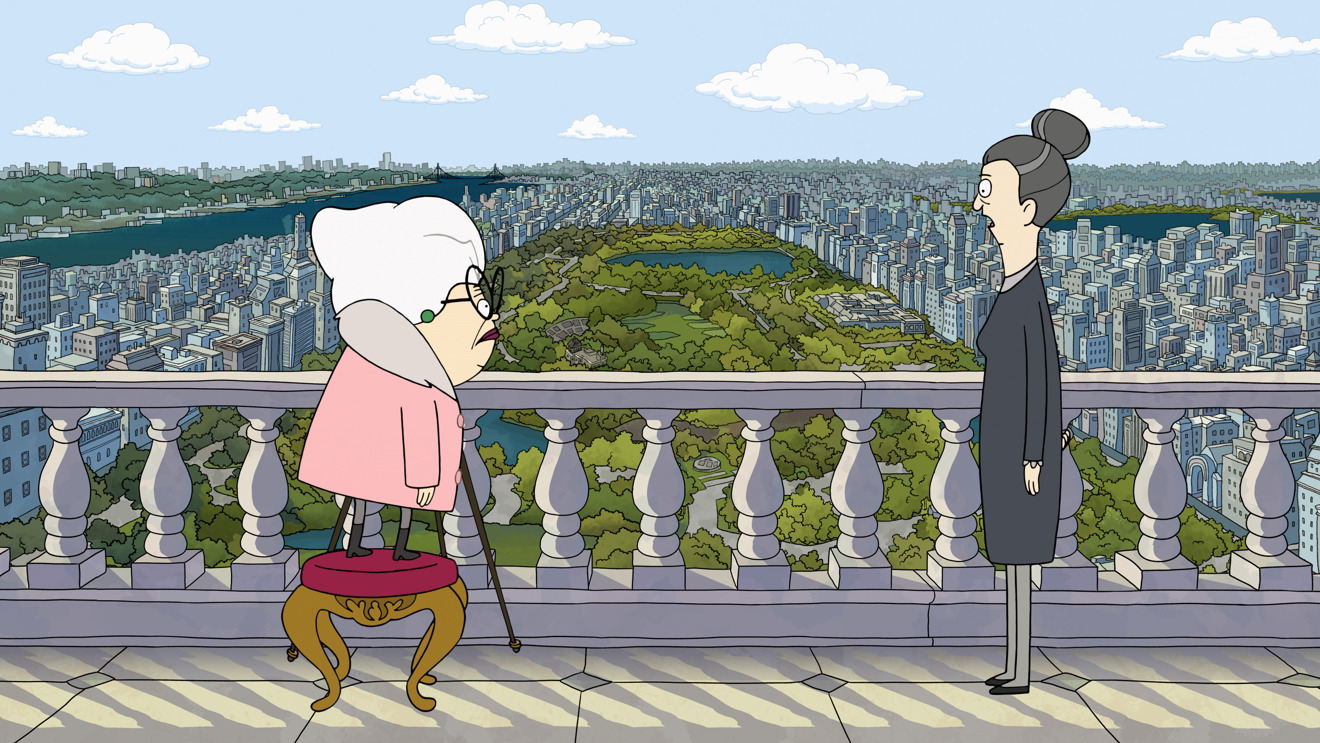 The first two episodes of Central Park debut on May 29, with one to follow each Friday for the rest of the season.
Apple TV+ marked the six-month anniversary of its launch at the beginning of May, and since then it's been on something of a roll. Defending Jacob emerged as a hit, Apple acquired the Oscar-baity Tom Hanks movie Greyhound for an exclusive release, and even revealed plans to acquire catalog titles for the first time.
Central Park continues the upward trend, and also gives fans of musicals and of these particular performers something to enjoy on Apple TV+.