Apple TV+ takes flight with order for animated kids show 'Eva the Owlet'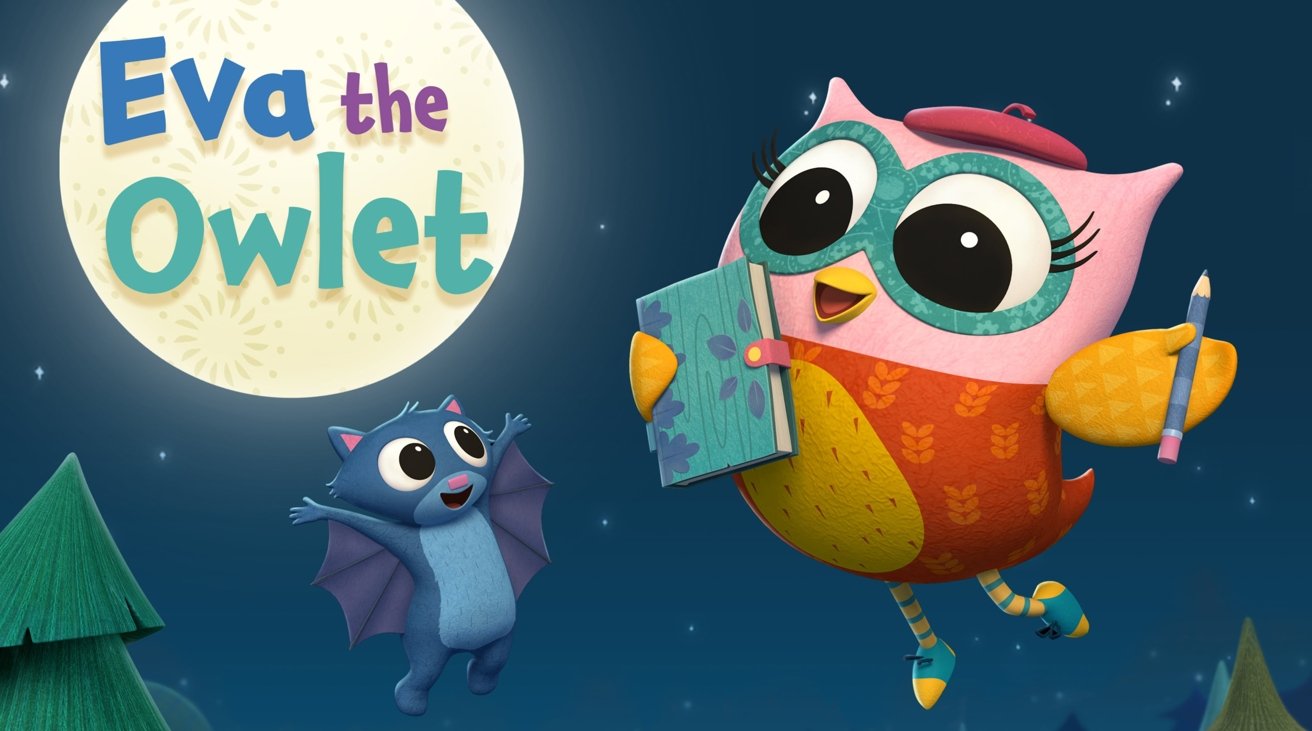 Apple is adding more to its collection of kid-oriented programming for Apple TV+ with a series order for "Eva the Owlet," an animated show based on the best-selling Scholastic book series "Owl Diaries."
Revealed on Monday by Apple, "Eva the Owlet" stars an owlet called Eva, who lives next to her best friend Lucy in the woodland world Treetopington. Eva will use her big personality and fanciful ideas to go on "high-flying adventures," while writing about them in her journal.
The show is based on the Scholastic series "Owl Diaries" by Rebecca Elliott, which has achieved success as a New York Times bestseller, sold over 3 million copies in print, and translated into eight foreign languages.
Scholastic Entertainment will produce the series, with Brown Bag Films handling animation duties. Original songs will be provided by critically-acclaimed musician and songwriter Fitz of Fitz and the Tantrums.
Part of Apple TV+ Kids' changemakers initiative, the show is connecting educational leaders with storytellers once again to promote imagination, self-confidence, and critical thinking. The initiative has previously been used to great effect on other Apple Original shows, including "Stillwater" and "Pretzel and the Puppies."
Under the initiative, "Eva the Owlet" has Apple TV+ working with John F. Evans, MAT, MA, Ed.D, a writing clinician who is also a National Board Certified Health and Wellness Coach at Duke Integrative Medicine, and the founder and executive director of Wellness and Writing Connections LLC. Evans helped develop the series to include lessons on using writing as a tool for self-expression.
Apple hasn't advised of when "Eva the Owlet" will land on Apple TV+ in the future.