Apple TV+ animated series 'Harriet the Spy' to debut Nov. 19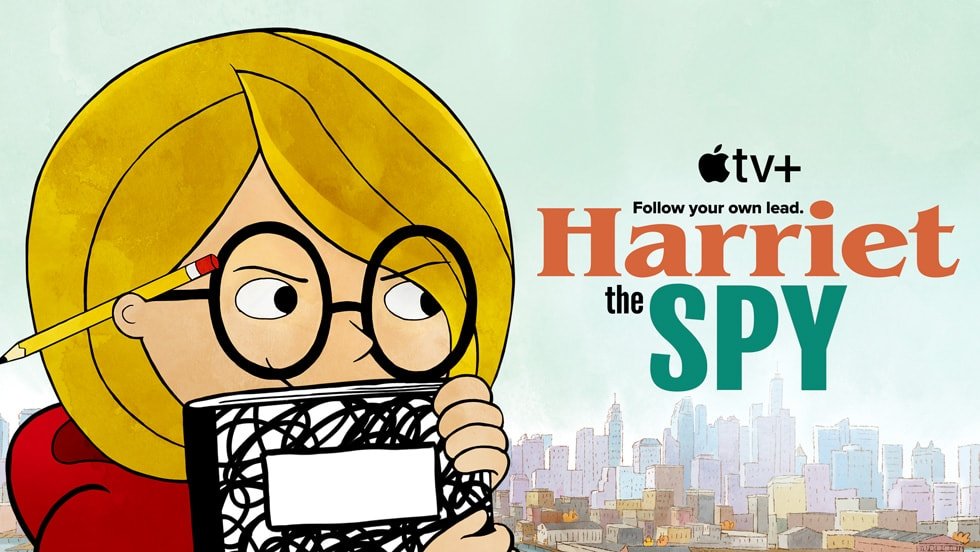 Apple TV+ has announced that upcoming animated coming-of-age show "Harriet the Spy" will debut on the platform on Friday, Nov. 19.
Set in the 1960s and based on the Louise Fitzhugh children's novel of the same name, "Harriet the Spy" chronicles the adventures of "outspoken and perpetually curious 11-year-old Harriet M. Welsch."
"More than anything, Harriet wants to be a writer, and in order to be a good writer, she'll need to know everything. And to know everything means she'll need to spy on everyone!" Apple writes of the show.
The series stars Beanie Feldstein as Harriet and Jane Lynch as Ole Golly, Harriet's "no-nonsense" nanny. It will also feature Lacey Chabert, Kimberly Brooks, Crispin Freeman, Grey Griffin, Bumper Robinson, and Charlie Schlatter.
"Harriett the Spy" is being produced for Apple by The Jim Henson Company. It will be written and executive produced by Will McRobb, with Sidney Clifton served as producer. Courtney Barnett wrote and performed the original theme song.
Lisa Henson, Halle Stanford, John W. Hyde, Nancy Steingard, and Wendy Moss-Klein serve as executive producers. Teresa Kelton serves as co-executive producer. On behalf of Titmouse Animation Studios, Chris Prynoski, Shannon Prynoski, and Ben Kalina also executive produce.
The series joins a growing slate of productions that are part of the partnership between The Jim Henson Company and Apple TV+. Other upcoming shows include the highly anticipated reboot of the classic series "Fraggle Rock," as well as some associated specials.