Apple TV+ review: 'Beastie Boys Story' is a nostalgic triumph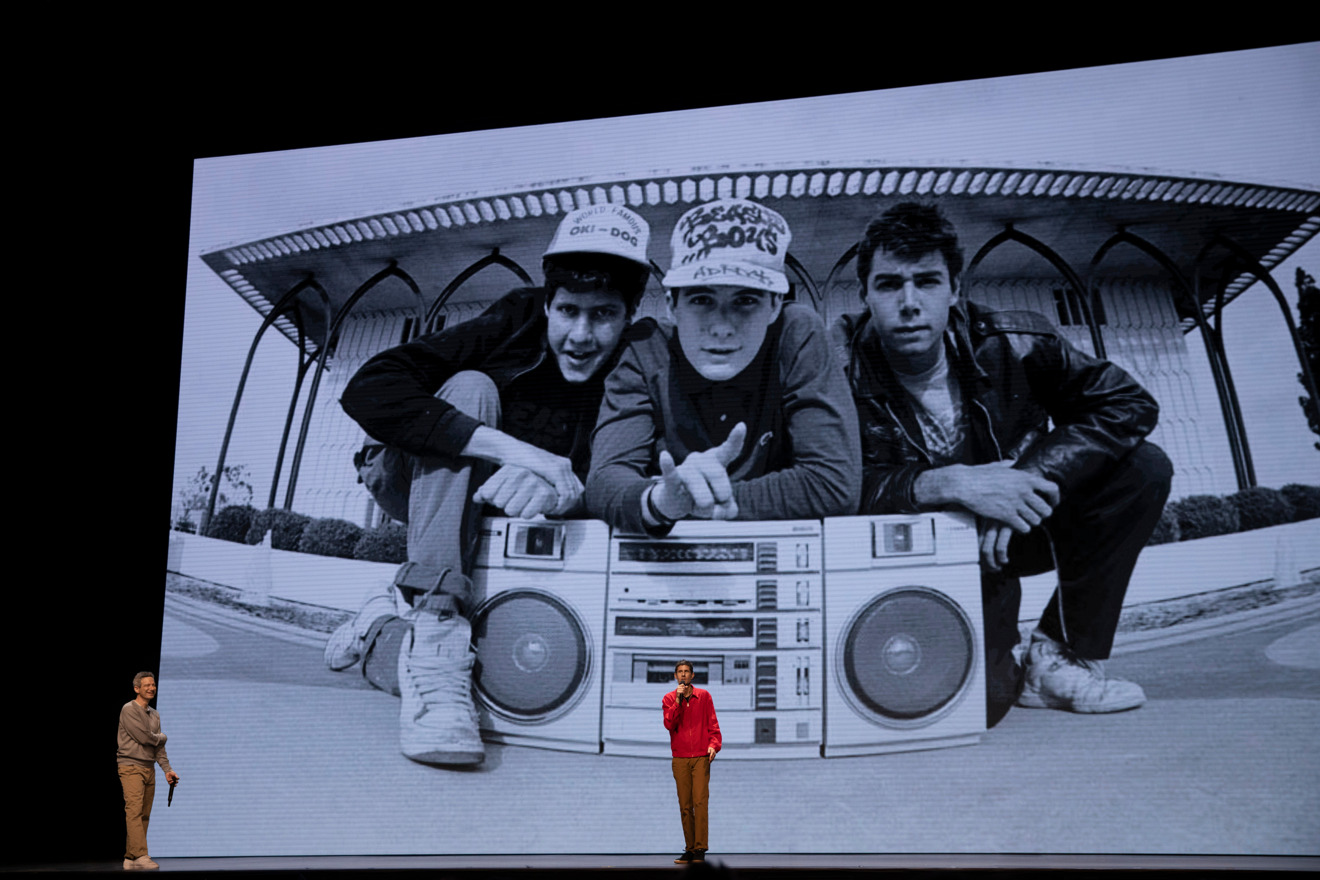 The two surviving Beastie Boys take a two-hour trip down memory lane in this Apple TV+ movie, in which director Spike Jonze successfully channels the group's enduring popularity.
Whether you're a neophyte or someone who knows the Beastie Boys' music and their backstory backwards and forwards, Beastie Boys Story is a triumph. It's frequently funny, often moving and — most importantly of all — presented throughout with complete sincerity.
Throughout, Beastie Boys Story has a charming and lo-fi vibe. Director Spike Jonze even leaves some mistakes from the stage show in the movie, such as Mike D accidentally skipping ahead on the teleprompter.
Three bad brothers you know so well
When Adam "MCA" Yauch died of cancer of 2012, the famous rap/rock trio he was a part of for three decades effectively ceased to exist as a group. The Beastie Boys officially announced not long afterward that they would no longer perform or record under the Beastie Boys name.
In April of 2019, following the release of the band's autobiography, Yauch's surviving bandmates Adam "Ad Rock" Horovitz and Mike "Mike D" Diamond returned to the stage with a not-quite tour. Billed "Beastie Boys Story," it was a three-night event, held at theaters in Philadelphia and New York, in which Ad Rock and Mike D went on stage and told stories from throughout the band's history.
While neither of the men sang, rapped or played instruments, the show contained lots of their music, as well as vintage clips from the Beasties' home movies, concerts and music videos.
Several of those videos, including the famous Sabotage, were directed by Jonze, who also oversaw the stage show. Jonze is also the director of the movie version of Beastie Boys Story, which was filmed last year at the Kings Theater in Brooklyn and debuts on Apple TV+ April 24.
The movie is a hybrid of a documentary, a live theater production and a concert film, but however you choose to categorize Beastie Boys Story, it's outstanding.
Beastie Boys Story begins in the late 1970s, when the trio of New York natives were teenagers. They were originally known as the Young Aborigines, and played punk music, but eventually got into the hip hop wave that was hitting New York City as the decade turned to the 1980s.
The group took on the Beastie Boys name in 1981, as Run-DMC-inspired rappers, and began a long run of taking inspiration from a wide variety of musical genres and traditions. Not long after their first gigs, the Beasties were opening for Madonna, whose fanbase at the time of young girls proved not the greatest audience for the Beasties' confrontational early style.
Three MCs and one DJ
The story continues through the arrival of their mega-popular Licensed to Ill album, and their association with and eventual break from music industry titans Rick Rubin and Russell Simmons. There's also much discussion of the Paul's Boutique album in 1989, considered a flop at the time but now regarded as a classic.
As the story gets into the '90s, they discuss the group's comeback with the Check Your Head and Ill Communication albums. This section spends a fair amount of time on the group's actual musicianship, including the different genres they were referencing at different times, and the decision at the time of Check Your Head to spent more time playing instruments than relying on samples.
Diamond and Horovitz still tell these long-ago stories with wide-eyed wonder, and you can tell the crowd is hanging on their every word and reacting with great energy even if this wasn't a proper concert. The surviving Beasties are both in their 50s and judging by what we see of the audience, a good part of their fanbase is about that age too.
The duo also allows for some self-reflection, including addressing some of their sexist behavior in the past. This includes the jettisoning of the original drummer of their punk incarnation, Kate Shellenbach, as well as some of their early lyrics.
In that respect, the two men acknowledge growth over time, as Horovitz states that "I'd rather be a hypocrite than the same person forever." He also references Yauch's lyrics from the song "Sure Shot": "I want to say a little something that's long overdue/The disrespect to women has got to be through/To all the mothers and the sisters and the wives and friends/I want to offer my love and respect to the end."
Godspeed, MCA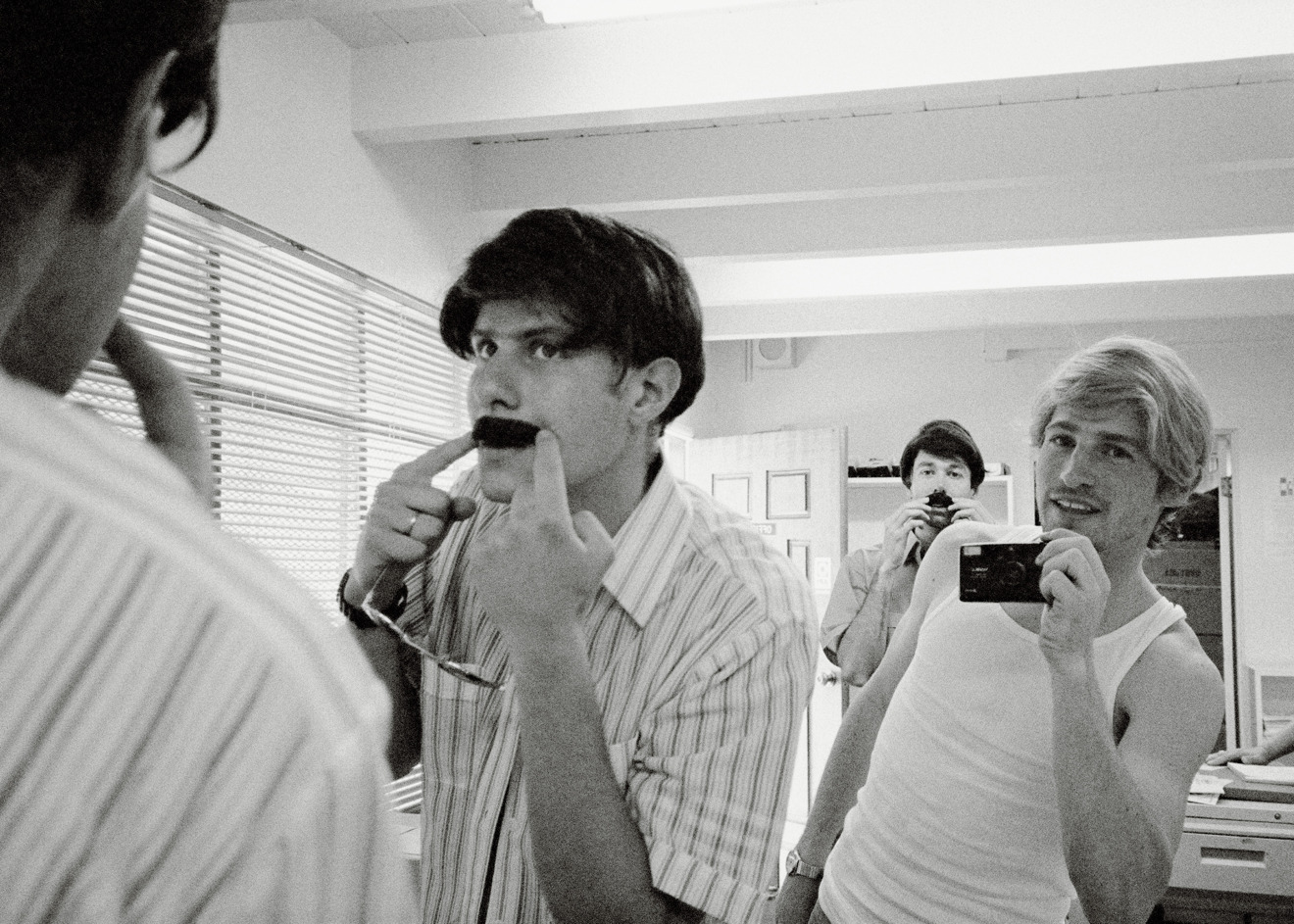 Beastie Boys Story is dedicated to the late Adam Yauch, and there's an extended section about what would prove to be thex Beasties' final performance, at the Bonnaroo Festival in June of 2009. Both Diamond and Horovitz are moved to tears on stage by discussion of their late friend.
But Yauch is also the subject of plenty of happy memories and offbeat stories. We learn that MCA, at the time of the Beasties' first album release and a year after the Madonna tour, was living for free in a Brooklyn apartment, where he was also working as the super.
There's plenty about Yauch's "Nathaniel Hornblower" alter ago, billed as Yauch's "Swedish uncle" who directed some of the group's music videos. Yauch-as-Hornblower perfected the art of interrupting MTV awards show speeches years before Kanye West thought to do so.
Sure, if you know the Beastie Boys' history especially well, some of these stories aren't going to be new ones. And if there is any glaring weakness to the movie, it's that it includes just about nothing from the band's final decade, between the Hello Nasty album in 1998 and that final gig in 2009.
After Mike D and Ad-rock finish telling the "story," the last 13 minutes are the credits, which include some humorous old clips and surprising celebrity cameos.
Sure Shot
Beastie Boys Story was supposed to premiere at South by Southwest last month, followed by a brief theatrical release in early April. But coronavirus both cancelled that festival and closed most movie theaters, so the movie will make its debut on Apple TV+.
While the release is officially listed for April 24, the Beastie Boys' official Twitter account announced Monday that the movie will actually become available the night before, the 23rd, at 8 p.m. Eastern, with a Reddit AMA scheduled immediately afterward.
Certainly better and more complete than previous Beastie Boys movie, 2006's concert film Awesome a F— — — Shot That, Beastie Boys Story will certainly go down as the definitive film about this particular group.
Thanks to the band's multigenerational popularity, Beastie Boys Story also has a chance to draw subscriptions and eyeballs to Apple TV+, in a way that few recent projects have. It's an indication that perhaps music-based projects like this one are a niche that Apple TV+ can easily fill.
Whether they're new to Apple TV+ or not, those checking Beastie Boys Story will be treated to a sincere, enjoyable and very funny telling of this beloved band's three-decade history.