Apple TV+ series about Jane Goodall premieres April 14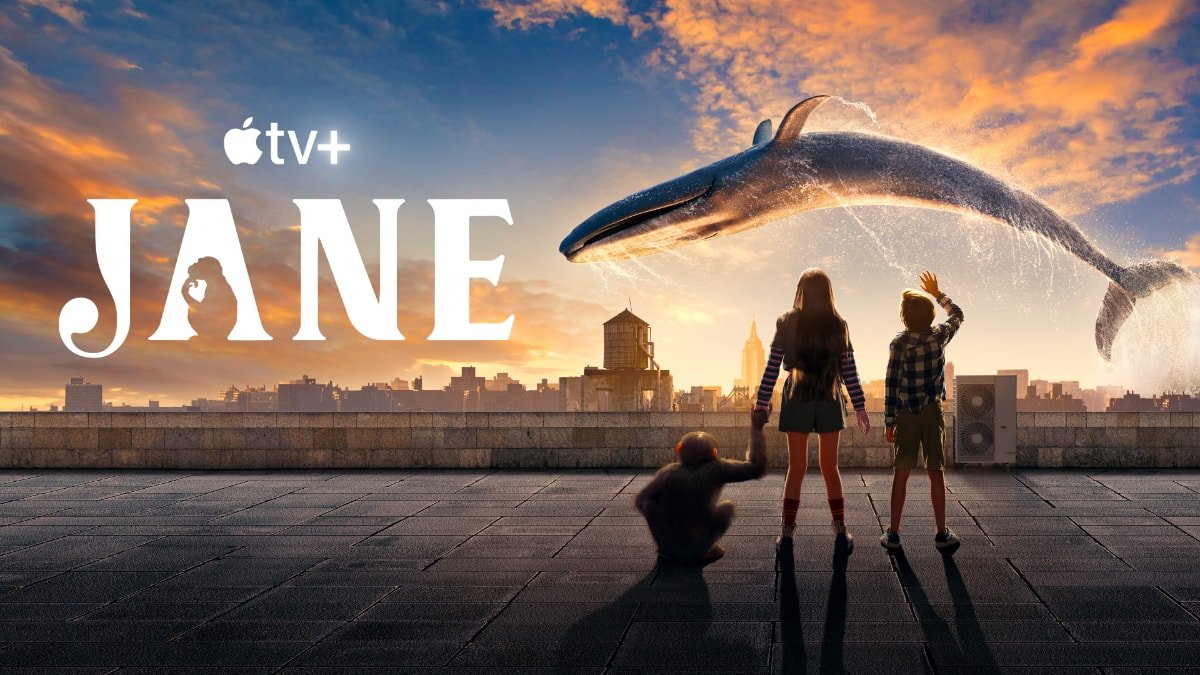 Apple TV+ "Jane" is a 10-episode series inspired by Dr. Jane Goodall, that premieres globally on Friday, April 14.
Ava Louise Murchison ("Reacher") stars as Jane Garcia, a 9-year-old budding environmentalist on a quest to save endangered animals. Along with her friend David, played by Mason Blomberg ("Shameless"), and Greybeard the chimpanzee, they go on adventures to help protect wild animals worldwide.
The case also includes Tamara Almeida ("Secrets at the Inn"), Dan Abramovici ("Wayne"), newcomer Jazz Allen and Sam Marra ("Stumptown"), according to an announcement from Apple.
"I'm excited about this opportunity and relationship with Apple and Sinking Ship," Dr. Jane Goodall commented. "The program 'Jane' spreads a message of hope and reminds children that the environment is something that we all have to be concerned about while also inspiring them and their parents to make a difference."
"Jane" will blend live-action and CGI and is from Sinking Ship Entertainment, the second Apple Original Series from the production company after "Ghostwriter."
Emmy Award winner J.J. Johnson ("Dino Dana," "Endlings," "Ghostwriter") serves as executive producer alongside Christin Simms, Blair Powers, Matt Bishop, and Andria Teather from the Jane Goodall Institute.
Apple TV+ is available on the Apple TV app in over 100 countries and regions on various devices for $6.99 per month. For a limited time, customers who purchase and activate a new iPhone, iPad, Apple TV, Mac or iPod touch can enjoy three months of Apple TV+ for free.