Apple TV+ review: 'Greyhound' brings Apple to the movie big leagues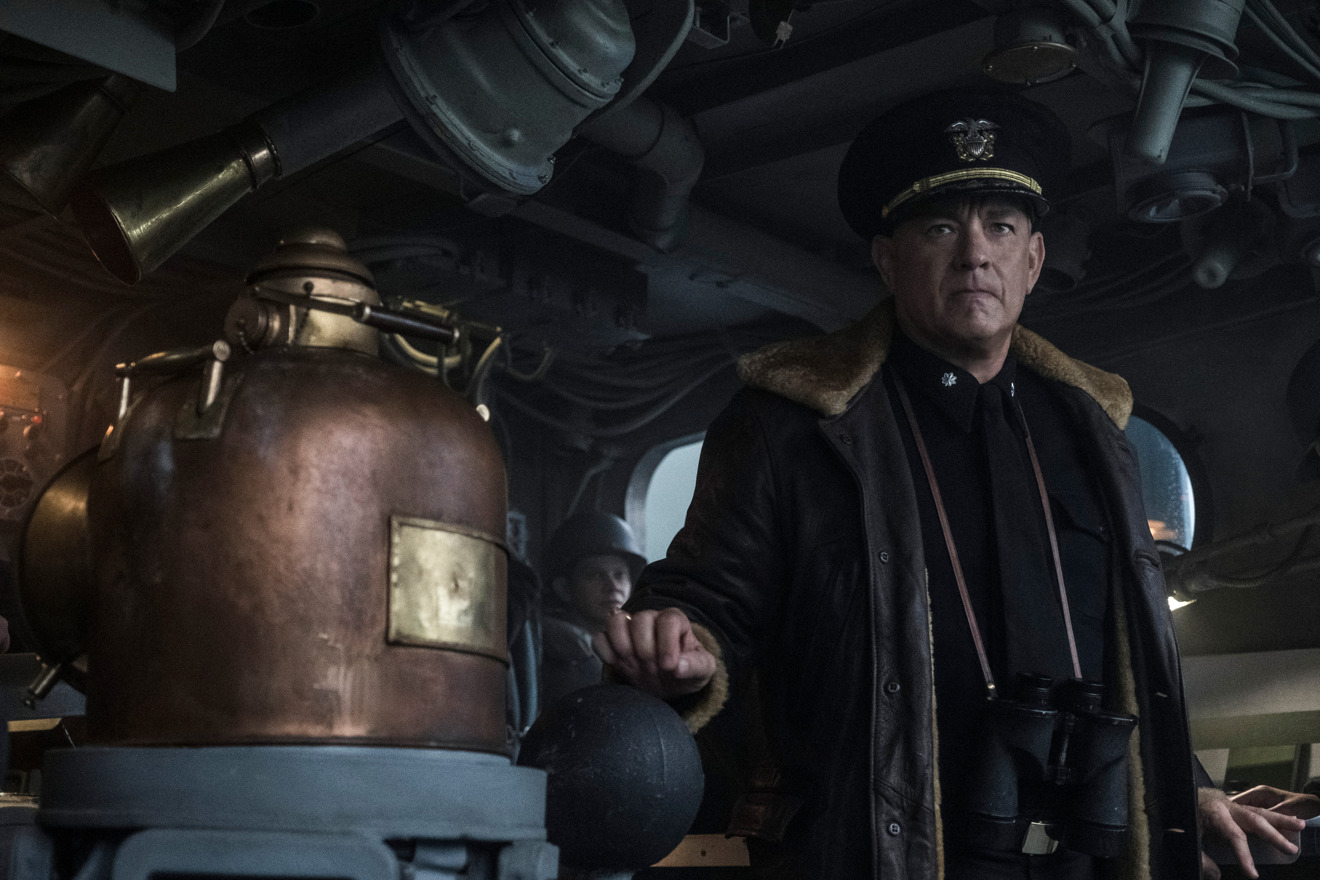 Apple has made a good move buying this World War II movie, starring Tom Hanks as a Naval commander, because it's a tense and thrilling effort, as well as being high-profile for the fledgling service.
If prestige projects are what you want — and it's pretty clear that prestige is very important to the overall Apple TV+ project — it's hard to get more prestigious than a World War II movie starring and written by Tom Hanks. Hanks, as an actor, producer and sometimes both, has been involved in Saving Private Ryan, Band of Brothers, and The Pacific, all of which have collected piles of accolades and awards.
Apple is already working with Hanks and Steven Spielberg on Masters of the Air, a World War II miniseries that will launch on Apple TV+ as the service's first in-house series. And when Greyhound, a movie starring Hanks that was scheduled for release this spring, was put on the market by Sony, Apple reportedly paid $70 million to win a bidding war, in order to make Greyhound the highest-profile feature film to debut on Apple TV+ to date.
Acquiring the rights to Greyhound was a good idea, because it's an outstanding film. It's not quite up to the level of a Saving Private Ryan, but it's still a consistently tense, well-assembled war movie- one that bodes well for more ambitious efforts by Apple TV+ on the film side.
Short and sweet
Greyhound probably has more in common with Christopher Nolan's 2017 Dunkirk than it does with any of Hanks' previous World War II projects. Not only is it similar aesthetically, but it's also short. While Saving Private Ryan clocked in at nearly three hours, Greyhound, like Dunkirk, is just over 90 minutes long- and the credits start at the 82-minute mark.
Greyhound was written by Hanks himself, who adapted C. S. Forester's 1955 novel The Good Shepherd. Hanks stars as Commander Krause, a fictional Naval officer who's been given his first command, in the opening days of U.S. involvement in the war in early 1942. Hanks, with a decency consistent with his usual screen persona, plays Krause as a devout man, who's looking to get back to his girlfriend (Elisabeth Shue, who appears briefly.)
The plot has Krause seeking to overcome self-doubt as he leads a convoy of dozens of ships through a phalanx of German submarines in the North Atlantic. Throughout, the film is presented in gorgeous cinematography by Shelly Johnson, and a soaring musical score by television veteran Blake Neely, which is obviously heavily influenced by the work of John Williams.
In a film like this, the most important thing is keeping the tension up, and the director, Aaron Schneider, absolutely does. The drawback, however, is that the short running time and the sustained action leaves most of the characters rather underdeveloped, even as they're played by talented performers like Stephen Graham and Rob Morgan.
Schneider was an unlikely choice to direct this film. He won an Oscar for a live action short in 2003, made the acclaimed drama Get Low in 2009, and then had no credits for 11 years, until Greyhound, although I don't expect him to sit out for nearly as long before his next film.
The big screen question
Tom Hanks, in a rare public misstep, said in an interview last week that it was "an absolute heartbreak" that Greyhound won't be seen in theaters. "I don't mean to make angry my Apple overlords, but there is a difference in picture and sound quality," Hanks said.
Whatever the status of Hanks' relationship with his "Apple overlords," it is clear that Greyhound is the sort of movie that's best viewed on the largest TV screen possible, as opposed to on an iPhone, iPad or computer.
It's also the sort of movie that represents a clear move by Apple into ultra-prestigious movie fare, the kind of project that could vindicate Gene Munster's prediction from 2017 that Apple would win an Oscar within five years. Greyhound, since it was a planned theatrical release, would appear to meet this year's unique eligibility requirements for the Academy Awards.