Apple TV+ review: Wolfwalkers is Apple's first great animated film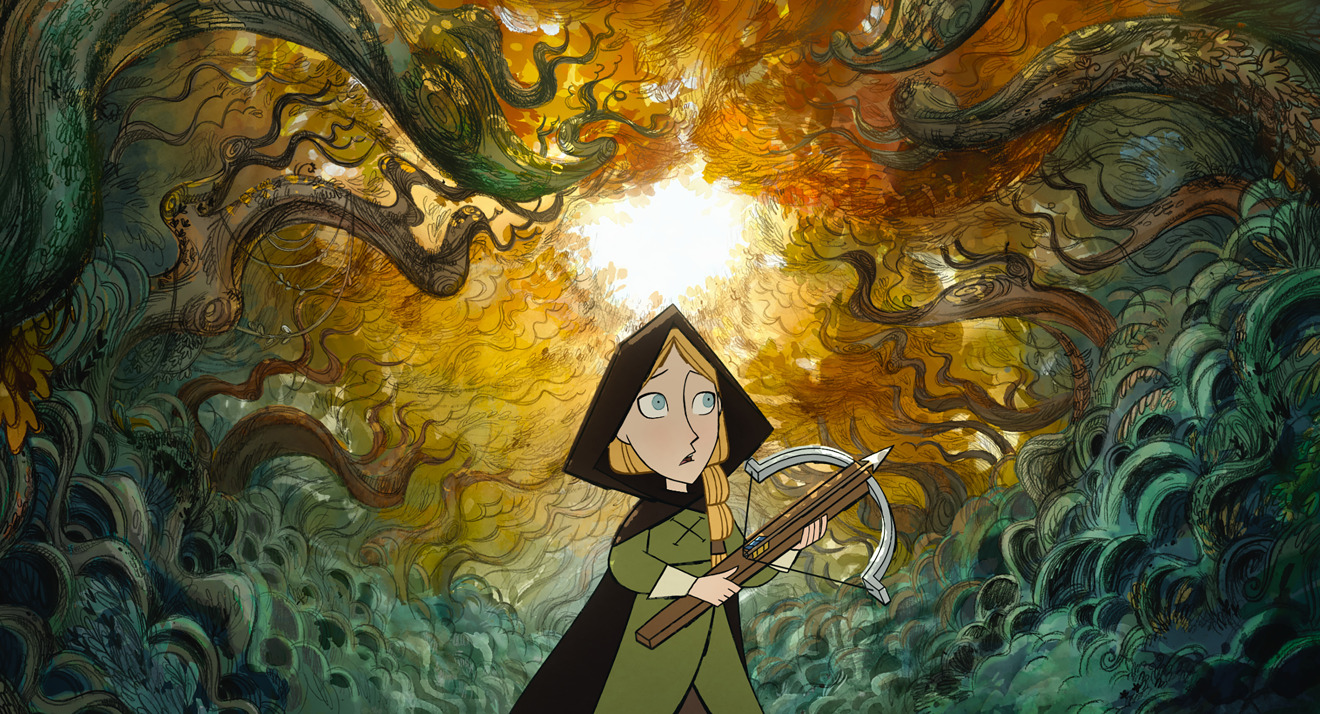 Debuting on Friday, "Wolfwalkers" is a visually gorgeous adventure story, and is a major animation triumph for Apple TV+.
The plot and characterization in "Wolfwalkers," would not be out of place in a film from Disney, Pixar or any other established animation studio. However, its animation is startlingly different from those.
"Wolfwalkers" features a plucky young heroine, magic, adventures, cute pets, and many other familiar touchstones of this sort of animated film. But the animation is hand drawn in a process that's long been abandoned by mass-production animation factories.
The film is full of animated compositions that are absolutely awe-inspiring, some of which resemble watercolor paintings, instead of fleeting movie frames.
The work was done by Irish animation studio Cartoon Saloon, which previously produced "The Breadwinner," plus "The Secret of Kells," and the Oscar-nominated "Song of the Sea." Co-directed by Tomm Moore and Ross Stewart, "Wolfwalkers" debuted at the Toronto International Film Festival this fall.
It also had a brief theatrical release through the indie animation distributor GKIDS, before its Apple TV+ debut.
An Irish tale
The film is based on Irish folk legends, based around Kilkenny, the same town in Ireland where the Cartoon Saloon company is based. Heroine Robyn Goodfellowe (voiced by Honor Kneafsey) is a young hunter, being taught by her father (Sean Bean, from Game of Thrones) to hunt wolves.
But she soon meets a girl named Mebh Og MacTire (Eva Whittaker) who is part of a tribe that may be the werewolf-like creatures who are the mythical "wolfwalkers" of the title.
The two become friends, while later joining forces to rescue Mebh's mother. The primary villain, meanwhile, is an actual historical figure, the 17th century "Lord Protector," Oliver Cromwell (voiced by Simon McBurney.)
The film's visual style and color palette differs wildly depending on the scene, and it offers an image that the filmmakers call "wolf vision," which represents the wolves visualizing smell.
It's an aesthetic success, but it also succeeds in conveying significant poignancy, in making us care deeply about these characters and the relationships between them.
"Wolfwalkers" is not perfect, with its story ultimately relying on a particularly familiar trope of the genre. But it does pull off the familiar twist better than most films.
Apple, animated
All three of Cartoon Saloon's past features have been nominated for the Best Animated Feature Oscar, and the strong acclaim for "Wolfwalkers" indicates that it has a good chance to follow them, and possibly even deliver Apple its first-ever Academy Award, despite heavy competition this year from Pixar.