Apple TV+ review: 'The Snoopy Show' brings back the Peanuts of the past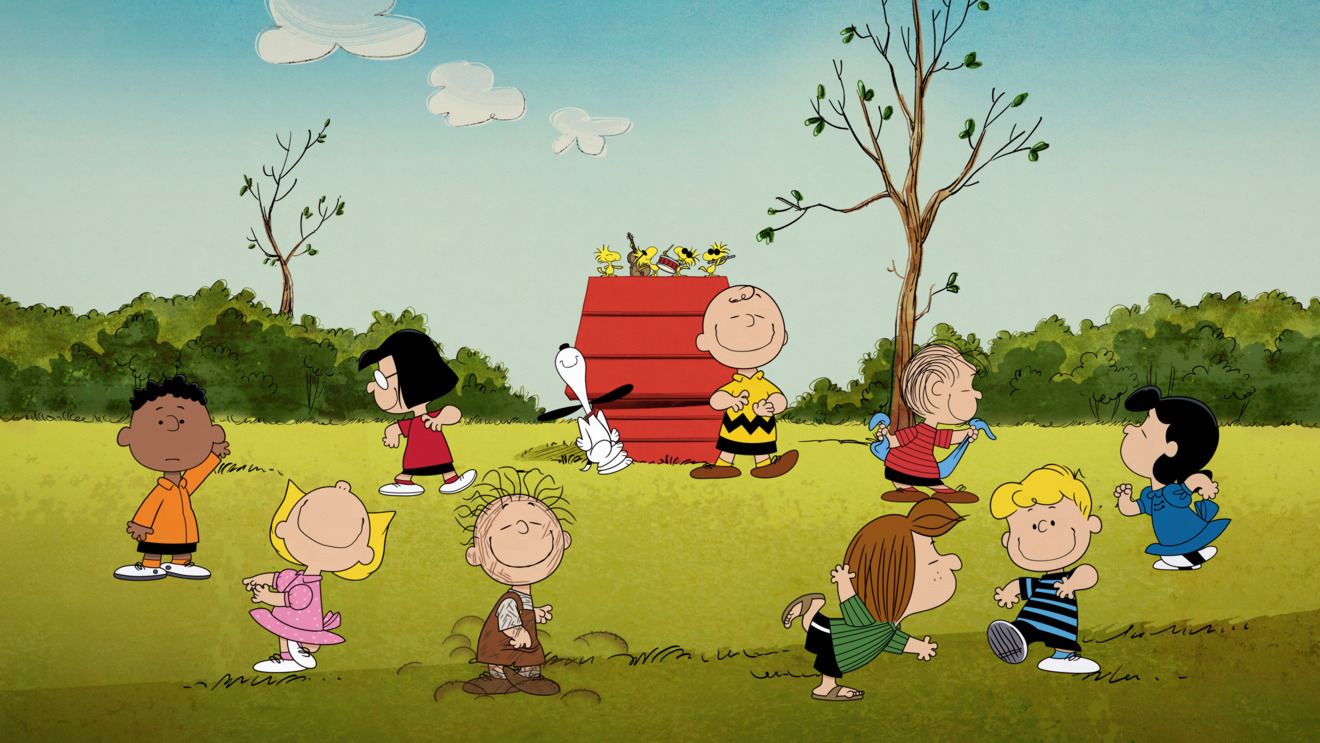 The Snoopy Show on Apple TV+ brings back Charlie Brown and all the Peanuts gang, in a series that is true to the spirit of these beloved characters.
Back in December 2018, long before last year's controversy about the Peanuts holiday specials moving off of network TV and on to Apple TV+, Apple made a different announcement about new Peanuts content. That deal made Apple's then-yet-to-be-announced streaming service the home for Charles M. Schulz's beloved characters, putting them in all-new original series.
Apple got the Peanuts rights from Canadian firm DHX Media — which has since changed its name to Wildbrain — in what was reportedly a "highly competitive bidding" round. As "Sesame Street" was moving to HBO, Apple's deal was seen as more proof that iconic children's programming would move from network broadcast to streaming services.
That's a trend that's only escalated since, per a recent feature in Variety about how kids shows have become a major battleground of the streaming wars.
Initially, Apple's 2018 deal resulted in the short "Peanuts in Space: Secrets of Apollo 10," which aired before Apple TV+ started. Then later we got the "Snoopy in Space" short-form series, which debuted on the launch day of Apple TV+ in November 2019, and was renewed for a second season a year later.
Now we've got "The Snoopy Show," which is a more traditional kind Peanuts TV series. Its initial six episodes, each running about 20 minutes, star all of the beloved characters. It's produced by Wildbrain, the owner of the majority stake in Peanuts Worldwide.
The new show was developed by Rob Boutilier, with "Cloudy With a Chance of Meatballs" team Mark Evestaff and Alex Galatis.
Back to the familiar
You might say that "The Snoopy Show" plays all the hits. Everything you remember from the Peanuts cartoons of old is here.
There are wordless hijinks featuring Snoopy and Woodstock, "good grief," Snoopy as the Red Baron, contentious banter between Charlie Brown and Lucy, and cheerful life lessons.
The animation also echoes the older shows, having gone for a more traditional look instead of the computerized gloss used in 2015's The Peanuts Movie.
Regrettably, the new show does lack one thing — the famous "Linus and Lucy" music by the Vince Guaraldi Trio is gone. However, although the jazzy score by composer Jeff Morrow does pay capable homage.
Overall, there's nothing here that's especially subversive, nor that makes any attempt to reinvent the wheel when it comes to Peanuts. Since it's rated G, it's pretty clear the new series is gearing itself directly towards children, rather than trying to thread the needle of appealing to adults with in-jokes.
Nonetheless, the pure nostalgia factor is likely to appeal to quite a few adults.
All about Snoopy
The first season of "The Snoopy Show" consists of six episodes, with most of them consisting of three vignettes.
The first episode is the strongest. Snoopy has written an autobiography, one filled with familiar tall tales about training with the French foreign legion and such. Charlie Brown steps up to correct the record, giving us a glimpse at the Charlie Brown-and-Snoopy origin story.
The biggest difference between this and older Peanuts material is right there in the title. This is the Snoopy's show, and Snoopy is the focus, much more than Charlie Brown, Lucy, or any of the other human characters.
A new start for Snoopy
For all the concentration on Snoopy, and for all its harking back to the traditional feel of the original shows, this new series does have a chance to reset public perception of the new Apple/Peanuts relationship.
Whether Apple rescued Charlie Brown or whether it snatched it away from ABC, the perception was that network television lost one of its most famous and beloved Christmas traditions because of the Apple TV+ deal. This set off an outcry.
But, there was no real need for it — most likely as part of its license agreement with DHX, Apple granted PBS the right to show the Christmas special and Thanksgiving specials, while also putting them on Apple TV+. This made them streamable to just about any set-top box and any browser for free as originally planned.
Despite the tumult over taking the Charlie Brown specials off network TV, which was mostly a tempest in a teapot and internet rage for the sake of it, this new Apple TV+ deal does mean that there is going to be more Peanuts content than has been made in decades.
"The Snoopy Show," in particular, will give fans what they were probably looking for — a faithful, familiar recreation of a universe they love.