Apple TV+ docuseries 'Super League: The War for Football' debuts on Jan. 13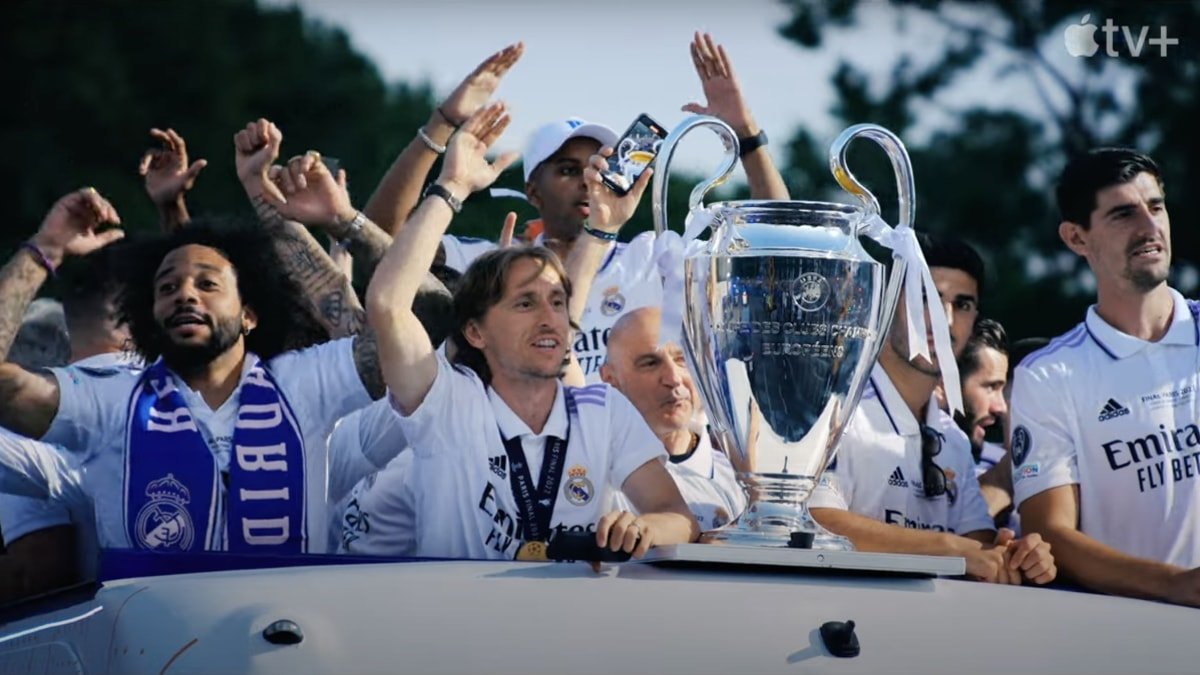 Apple TV+ has released a trailer and a debut date for the upcoming soccer series called "Super League: The War for Football" about top European soccer clubs.
The four-part docuseries premieres on Apple TV+ on January 13. "The fate of football hangs in the balance when the game's leaders are left to defend — or upend — the traditions of the world's most-beloved sport," reads the video description.
According to Deadline, the series will document when Manchester United, Arsenal, Juventus, Real Madrid, and Barcelona made plans to form a breakaway league. Twelve of Europe's top soccer clubs confirmed the agreement in April 2021, challenging the European Champions League.
The announcement was quickly opposed, and the groups retracted the plans due to backlash. The docuseries will involve league Presidents, club owners, and the architects behind the Super League.
The series is directed and executive produced by All Rise Films' Emmy Award-winner Jeff Zimbalist (The Two Escobars), executive produced by Words + Pictures' Emmy Award-winner Connor Schell, and produced by Libby Geist (The Last Dance).