Apple TV+ review: 'Defending Jacob' a compelling showcase for Chris Evans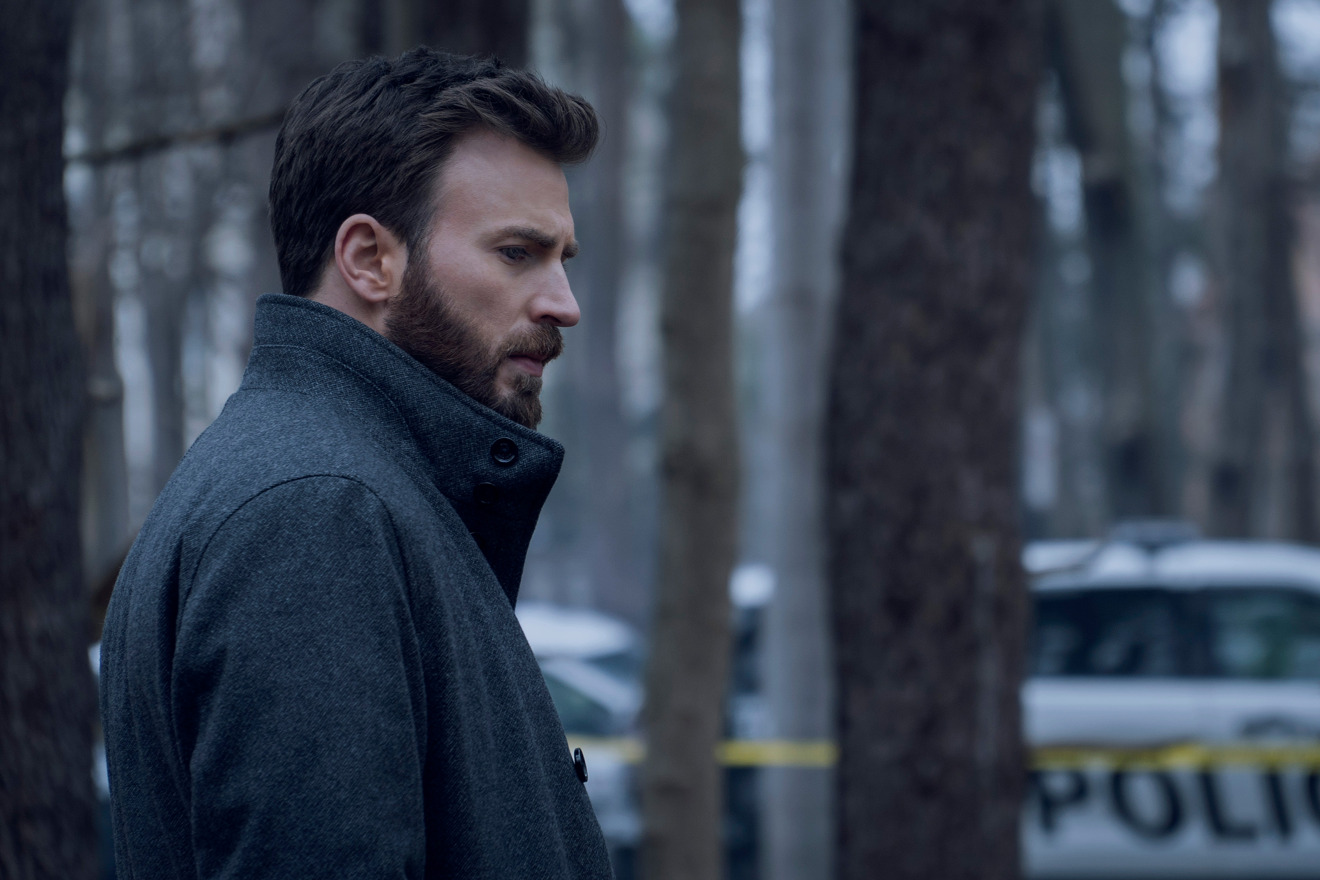 "Defending Jacob," now on Apple TV+, is a gripping slow-burn drama about what happens to a family when their son is accused of a brutal murder.
Chris Evans in Defending Jacob, premiering April 24 on Apple TV+.
In February, director Rian Johnson, of the 2019 movie Knives Out, revealed that when Apple provides products for movies, the company frowns upon allowing villainous characters to use iPhones. In Johnson's film, the character who turns out to be the main villain, played by Chris Evans, does not use an iPhone, although his nephew (Jaeden Martell), who's referred to as "the Nazi child," does.
Just a few months later, we have a new Apple TV+ limited series, Defending Jacob, that stars both of those actors, Chris Evans and Jaeden Martell. And not only does Martell play a character named "Jacob" in both projects, but the central mystery at the heart of the show is whether or not he's actually a villain.
Both characters use iPhones, although that's also the case with virtually everybody on the show. There's even a closeup of an iPhone alarm going off, which happened so often during the first season of The Morning Show that it practically became a signature shot.
Defending Jacob is a mostly successful show, driven by strong performances across the board and mystery narrative that holds audience interest, despite a few stumbles. We've seen four of the eight episodes.
Building a mystery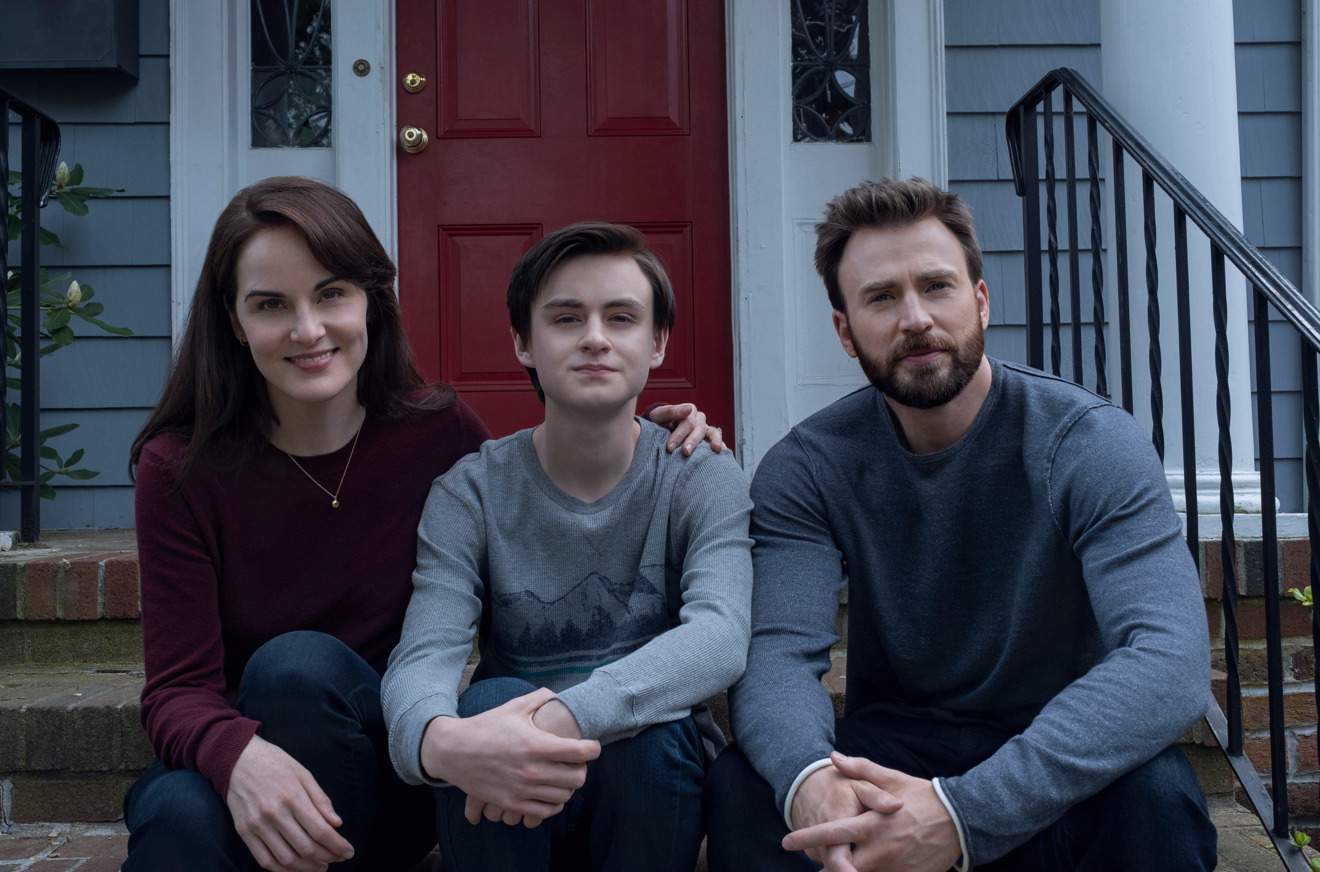 Defending Jacob is simultaneously a family drama, a legal procedural, and a murder mystery. Evans is Andy Barber, a prosecutor in suburban Boston, while Martell is his 14-year-old son Jacob. Michelle Dockery (Lady Mary from Downton Abbey) plays Andy's wife and Jacob's mother.
When a classmate is found murdered in their suburban neighborhood, suspicion falls on Jacob. Throughout the narrative, he looks guilty at times and innocent at others, with other suspects coming into play as well.
Chris Evans is best known for playing Captain America in the Marvel Cinematic Universe series, but has begun to stretch of late, most recently in Johnson's film we mentioned before. He's fantastic here, as a quietly intense man trying to balance his duties as a father and as a lawyer.
Indeed, the accusation weighs heavily on the family, and Andy has to go to extraordinary lengths to protect his son while contemplating that his child may be capable of great evil. The early episodes are punctuated with flash forwards of Evans' character testifying before a grand jury.
As the accused son, Martell does well with a tricky role. He's not playing a character who comes off as malevolent as the "Nazi child" from Knives Out, but he perfectly nails the weird energy of a character who might just be a weird teenager, but possibly something worse.
Dockery holds her own, especially in a scene in the fourth episode that takes place in a diner. There's also a strong supporting cast, including the fine character actress Cherry Jones as a defense attorney, Liev Schreiber as a prosecutor who's Andy's rival, and Get Out co-star Betty Gabriel as a police detective. J.K. Simmons pops up later in the run as Andy's father.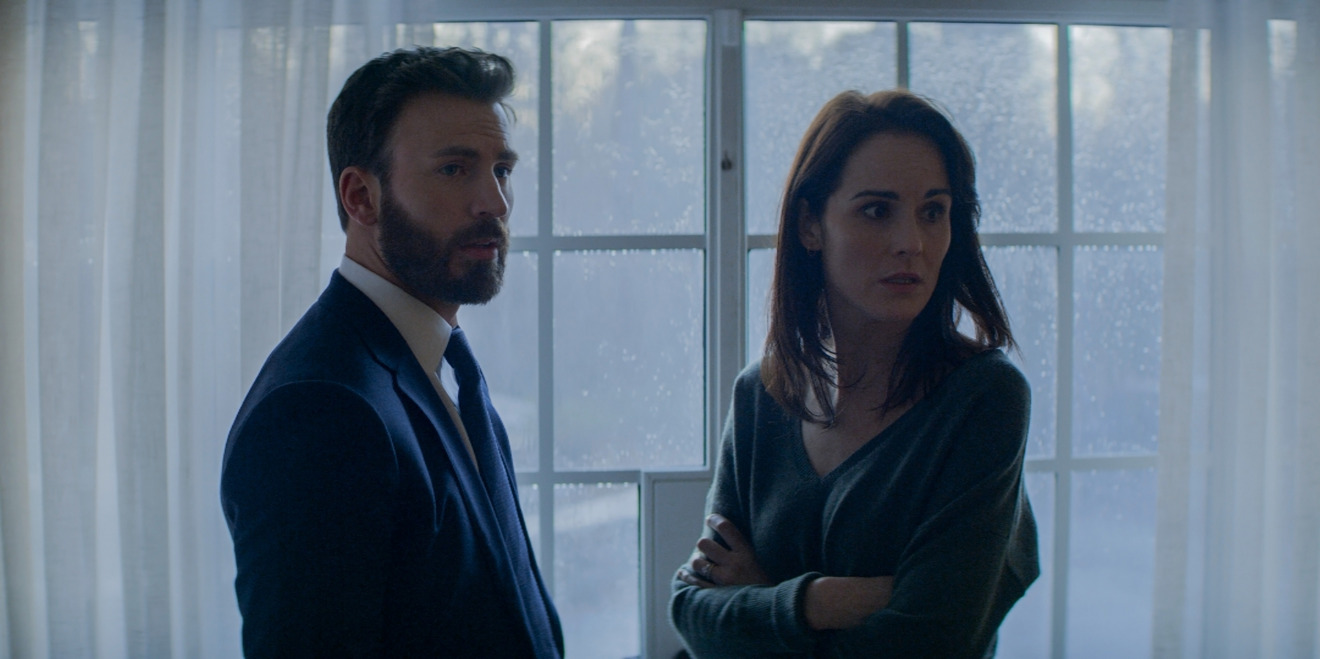 There are some plot holes. It does seems fairly clear that the father of a classmate of the deceased probably shouldn't be prosecuting this particular case, while he works in a large DA's office with dozens of lawyers.
A subplot involving a "murder gene" is also somewhat ridiculous and ill-advised. Also, it's strange how in a world with search engines, a character could keep a secret for decades about his father's involvement in a notorious murder, especially since the father is from the same city and has the same last name.
Trouble in the suburbs
Defending Jacob was shot on location in and around Boston, which is Evans' hometown. It makes fine use of the locations, especially in aerial shots, although there isn't much in the way of eastern Massachusetts accents with the exception of one scene in the fourth episode, where they're extremely thick.
Speaking of local authenticity, the show is adapted from the 2012 novel by William Landay, who was himself a former assistant district attorney in Middlesex County.
It's also to the clear benefit of the show, unlike some others in the Apple TV+ lineup, to have some continuity on the creative team. Mark Bomback, who has written movies in the Die Hard and X-Men series, is the creator, show runner and writer of every episode, while the director is Morten Tyldum, the Norwegian filmmaker best known for The Imitation Game.
The Verdict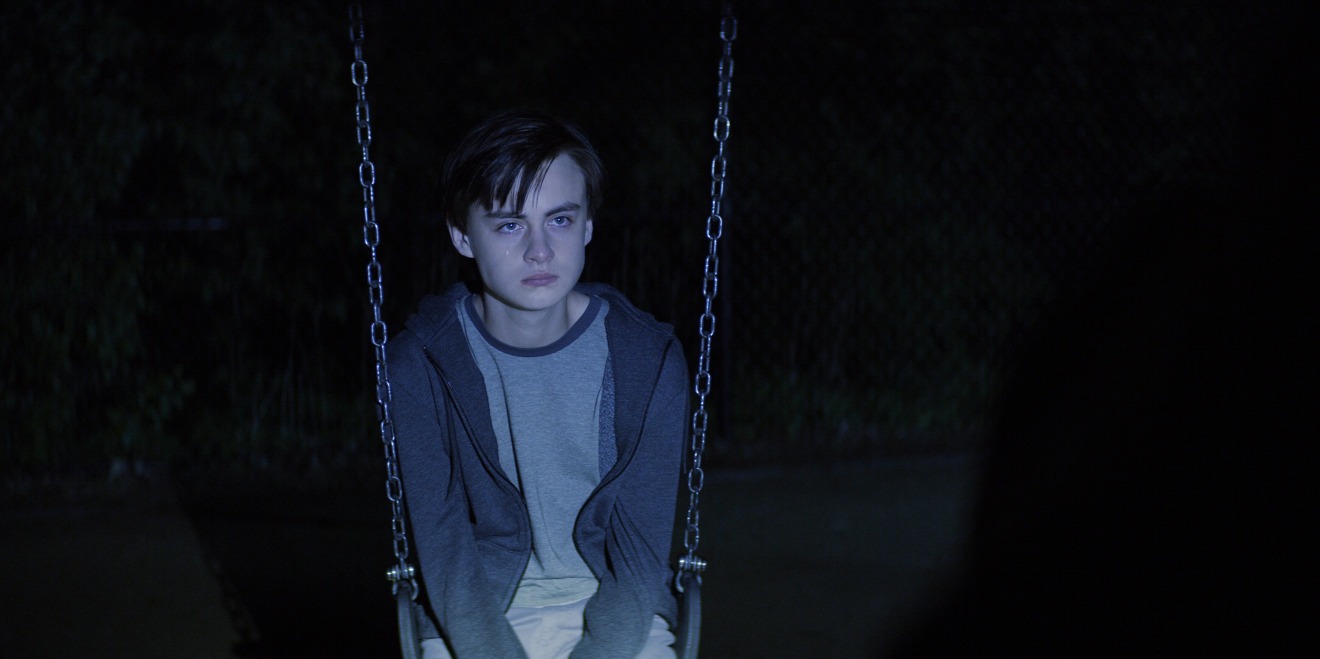 Defending Jacob was produced by Paramount Television Studios and Anonymous Content, the same studio tie-up responsible for the recent Apple series Home Before Dark. There are eight episodes, each of them 45-50 minutes in length.
Apple is debuting the first three episodes of the show on April 24, with the rest of the series debuting weekly on Fridays. Home Before Dark, the last new Apple TV+ show, debuted its entire first season on the same day.
With this series, Apple TV+ has a chance to use Chris Evans' star power, along with the popularity of the novel, to draw attention. And it could provide Apple a template going forward for combining a literary adaptation with the presence of established movie stars.
Thanks to the performances of Evans and the rest of the cast, and fine worldbuilding from a capable creative team, those who tune in to Defending Jacob will enjoy a gripping murder mystery that's well-executed.