Apple picks up TV adaptation of Isaac Asimov's 'Foundation' sci-fi novels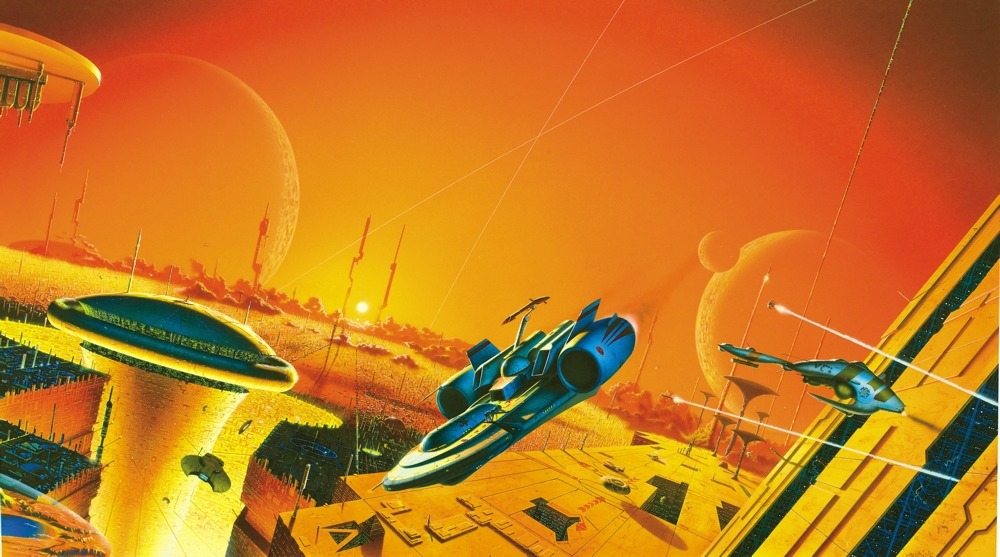 Apple has reportedly picked up an anticipated TV version of Isaac Asimov's "Foundation" books, often seen as one of the archetypes on which modern science fiction is based.
The series is being worked on by Skydance Television, with David Goyer and Josh Friedman as executive producers and showrunners, Deadline said on Tuesday. David Ellison, Dana Goldberg, and Marcy Ross from Skydance will also have executive producer roles.
Goyer's credits include projects like "The Dark Knight," "Ghost Rider," and the "Blade" movies, while Friedman is best known for Steven Spielberg's "War of the Worlds" remake and "Terminator: The Sarah Connor Chronicles." The latter is also working on James Cameron's sequel to "Avatar."
At its most basic, the "Foundation" series revolves around a future Galactic Empire, in which the main character — a "psycho-historian," able to predict the future — foresees the Empire's collapse and sets out prevent the death of human knowledge.
Multiple attempts at bringing "Foundation" to the screen have all failed so far, including feature films by Fox, Sony, and Warner Bros., as well as a TV series by HBO. The main obstacle has been the scope of Asimov's books, which much like "The Lord of the Rings," "Watchmen," or "Dune" have often been considered too complex and sprawling to condense.
Because of the success of "Game of Thrones," however, studios may be feeling more comfortable with adapting long-form stories. Amazon is working on a five-season "Lord of the Rings" series expected to cost $1 billion.
In 2017, Apple also reportedly provided a blank check to Drake for his own shows and movies, and signed a deal with "Star Trek" and "Battlestar Galactica" reboot alum Ronald D. Moore for a new space drama. It is also reportedly paying $5 million per episode on a ten-episode season of "Amazing Stories," a revival of the Amblin Television and NBCUniversal science fiction anthology.
Reese Witherspoon's Hello Sunshine studio is linked to three projects tied to Apple. The first show is as of yet untitled, but features Witherspoon and Jennifer Aniston in a drama based on morning show production.
The second show is development of Nichelle Tramble Spellman's "Are You Sleeping," with the "Serial" podcast creator onboard in an advisory role, and Octavia Spencer starring. The third is a sketch comedy show starring Kristen Wiig.
More recently, Apple signed a deal with "La La Land" writer and director Damien Chazelle, and another with "The Big Sick" writers Kumail Nanjiani of "Silicon Valley" and Emily V. Gordon.
These are all thought to be part of a broader $1 billion investment in original programming, which is considerable but still a lower investment than those of its competitors, such as Netflix's reported $7 billion on original content for 2018.