Netflix to spend $7B on content in 2018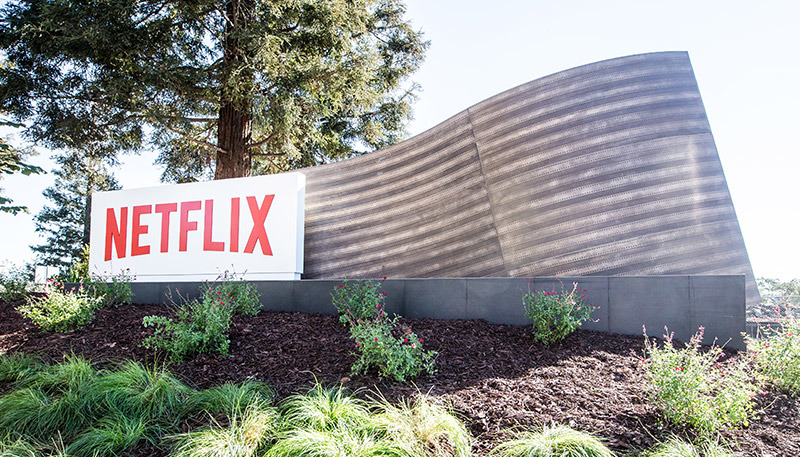 Apple is reported to spend some $1 billion on original content in 2018, but the number pales in comparison to streaming leader Netflix, which anticipates to spend seven times that on its own offerings next year.
In an interview with Variety, Netflix Chief Content Officer Ted Sarandos revealed the media giant plans to spend $7 billion on content in 2018. The figure is up from more than $6 billion in 2017 and $5 billion in 2016, the report said.
"The vast majority is still licensed content," Sarandos said. "We're still a couple years from seeing it go 50-50."
While Netflix offer an impressive slate of original shows, including "House of Cards," "Orange is the New Black," "Stranger Things" and "Master of None," it continues to be heavily reliant on content licensed from mainstream production houses. Sarandos is looking to expand the company's in-house content efforts in the years to come, and that takes money.
With total gross debt at $4.8 billion, and $15.7 billion earmarked for streaming commitments, analysts have cast a critical eye toward Netflix's increasingly voracious spending habits. Sarandos, however, maintains that the company is being fiscally responsible.
"We're not spending money we don't have," Sarandos said. "We're spending revenue."
A good chunk of that spend goes to the development of new, and sometimes daring, branded content. For 2017, the outlay includes 17 regional TV series crafted to play well with local audiences like Brazil's "3%" and Germany's "Dark." Sarandos expects the number of local Netflix shows to increase to 70 to 100 series "in the next couple of years."
The aggressive strategy appears to be paying off, as Netflix's scripted TV series garnered 92 Emmy nominations this year, up from 54 in last year's awards season.
As its scripted shows flourish, Netflix is turning its attention to unscripted reality series. The first original offering, the sports competition series "Ultimate Beastmaster," has been renewed for a second season, while the company works on projects in other genres. Some 50 unscripted shows are in the hopper and will begin trickling out to Netflix customers next year.
In addition to TV series, Netflix is taking on more involved — and expensive — initiatives like original feature films. So far, the firm's movies, including "Sandy Wexler" starring Adam Sandler, and "War Machine" featuring Brad Pitt, have debuted to less than stellar reviews. Director Bong Joon-ho's "Okja," which won critical acclaim after its premiere at the Cannes Film Festival, is an exception. Anchoring Netflix's original film lineup for 2017 is the $90 million Will Smith vehicle "Bright," set for release in December.
According to reports earlier today, Apple is taking the next step toward becoming a streaming competitor by committing $1 billion for video content next year. Substantial seed funding for an industry upstart, the money could be used to acquire and produce as many as ten TV shows.