Apple TV+ review: 'Palmer' starring Justin Timberlake is an effective Southern drama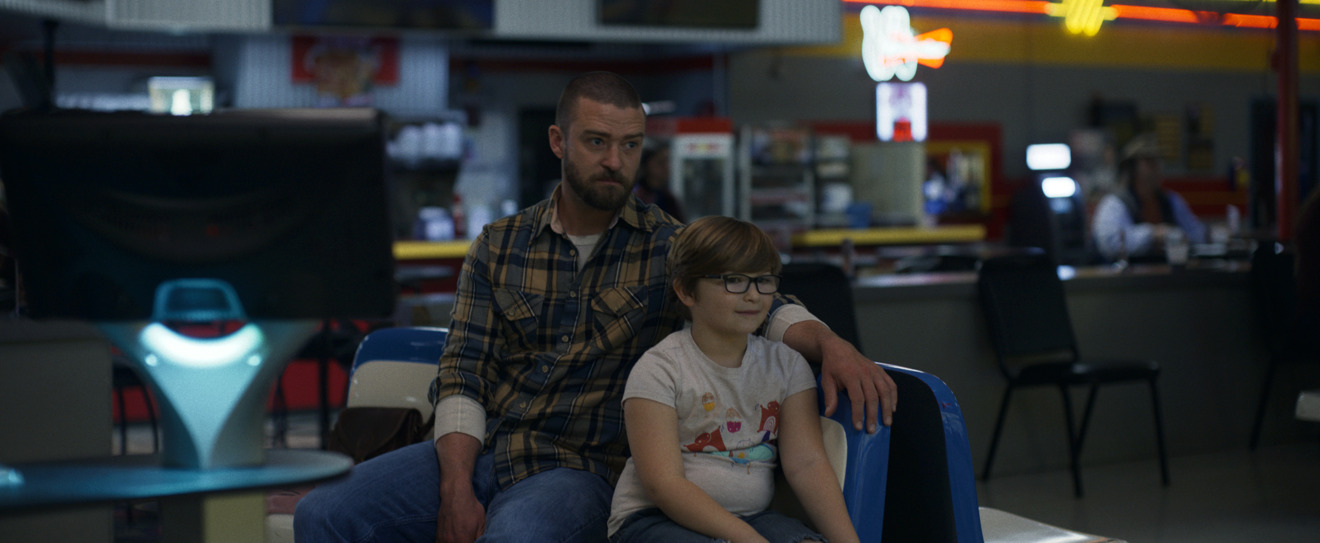 Singer Justin Timberlake returns to the movies on Apple TV+ in the engaging "Palmer," a Louisiana-set drama about an ex-con who becomes an unlikely father figure.
Justin Timberlake has come to Apple TV+ with his first starring movie role in years in Palmer, a slow-moving but nevertheless effective drama that debuts on Apple TV+ January 29. It's not exactly a glamorous role for Timberlake, who doesn't get to sing or dance, but he ably carries the drama.
It's not a glamorous role, and is straight acting instead of also singing and dancing. But he handles the drama ably, and it's a welcome return to the screen.
For a period between 2007 and 2013, Timberlake put his music career on hold in order to appear in a succession of movies, while also regularly hosting Saturday Night Live. Timberlake then returned to music and hadn't done much acting in the years since, with the exception of voice performances in the Trolls movies.
Coming home
Palmer was written by Cheryl Guerriero, in a script that was named a few years ago to the prestigious Black List. It's directed by actor Fisher Stevens.
In it, Timberlake plays the titular Eddie Palmer, a former high school football star who returns to his Louisiana hometown after a long stint in prison. Living with his grandmother (veteran character actress June Squibb), Palmer reconnects his old friends and has an early one-night stand with Shelly (Juno Temple, who is also in the Apple TV+ series Ted Lasso).
After a sex scene in a trailer that's surprisingly naked and graphic by Apple standards, Shelly disappears, leaving her young, gender-non-conforming son, Sam (Ryder Allen) in Palmer's care.
Father and son
While the film feels perhaps 20 minutes longer than it need be, and moves very slowly, it is a compelling character study. Palmer at its heart, is the story of a man trying to overcome the violence of the past, and emerging as an unlikely father figure for a kid who's bound to have a tough go of it in a small Southern town.
Timberlake performs well in a role for which he's not exactly the most natural choice, and his romance with a teacher (Alisha Wainwright) is undeniably sweet. The real standout in the film, though, is Ryder Allen as the young Sam, who shines in a heartbreaking role.
The film keeps the exact nature of Palmer's crime a bit vague until about halfway through, and it has some worthwhile points to make about just how difficult things are for recently released ex-cons. Another film, 2018's Blindspotting, handled this same thing a bit better, even making the crime reveal the best and most memorable part of the movie.
A better elegy
While some of the characters are a bit one-dimensional — especially Dean Winters as Shelly's one-note violent redneck boyfriend — Palmer is both a better film, and a much more respectful portrayal of small-town American life than Netflix's recent drama Hillbilly Elegy.
As for its position in the culture wars, Palmer is a film that's respectful of churchgoing and Southern culture, although it also has considerable sympathy for the recently incarcerated, and for the plight of a bullied, gender-nonconforming child.
It's not getting the awards push that Cherry, the Tom Holland drama coming to Apple TV+ in March, has received this year. But Palmer is a successful effort, and a welcome return of Justin Timberlake, movie star.