Apple TV Plus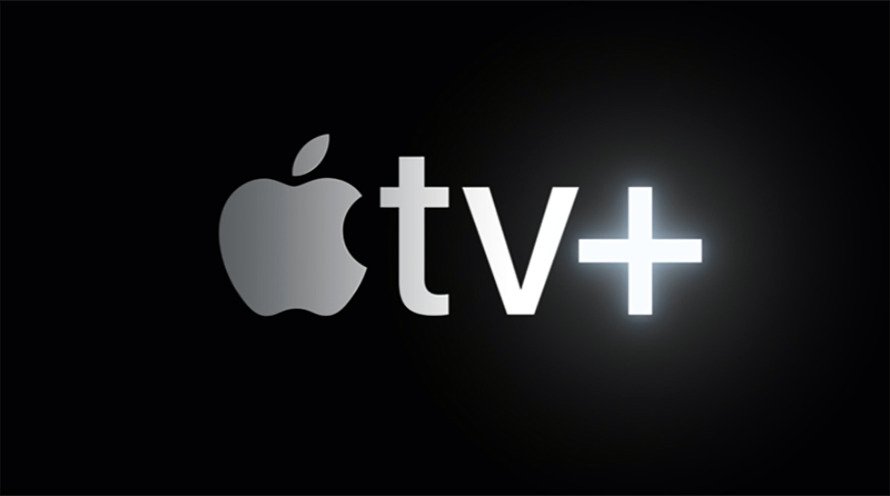 Apple TV+ is the company's high-budget, high-profile film and television streaming service. The service didn't launch with a very big library, but it is growing steadily. The company has aimed to use its famous simplicity and apply it to the world of video streaming.
● Original films and TV made for Apple TV+
● $4.99 per month
● Free week's trial for all users
● Free year for buyers of new Apple devices
● Fewer original shows than Netflix, Amazon Prime, or Disney+
● No library of existing shows or films
● Students get Apple TV+ with Apple Music Student Plan
---
Apple TV+ is a streaming service of original television and film produced in conjunction with Apple or directly by the company itself. The service can be found on many platforms inside of the Apple TV app. From the app, users can also access other content from iTunes, external streaming apps like Hulu, and from Channels including HBO.
Apple TV+ launched in November 2019. The service released with a $4.99/month price, and it still costs the same today.
At launch, Apple TV+ had a small library, which has grown steadily since. Apple reportedly invested $6 billion in the initial lineup of shows.
Apple TV+ content
Drama Series
| Show | About | Rating | Next/Current Season Release Date |
| --- | --- | --- | --- |
| | "The Shrink Next Door" details a bizarre relationship between a psychiatrist and a patient. Over the course of the relationship the shrink slowly inserts himself into the patients life by moving into his home and taking over his business. Inspired by true events. | Not yet rated | November 12, 2021 |
| | "Invasion" is a character-driven sci-fi drama that follows an alien invasion through different perspectives around the world. | Not yet rated | October 22, 2021 |
| | "Mr. Corman" is a fifth grade music teacher with hopes for something greater — a career in music. Despite his simple life and daily struggles with anxiety and lonlieness, he still realizes there is a lot to be thankful for. | TV-MA | August 6, 2021 |
| | "Physical" is set in 1980s San Diego and follows a quietly tortured, yet seemingly dutiful housewife named Sheila Rubin. This dark comedy shows Sheila dealing with her personal demons of self image and a struggling marriage through aerobics. | TV-MA | June 18, 2021 |
| | "Lisey's Story" is a thriller about Lisey Landon and the what occurs following her husband's death. Unsettling events cause LIsey to face memories of her marriage she had deliberately blocked out in this Stephen King adaptation. | TV-MA | June 4, 2021 |
| | "The Mosquito Coast" tells the story of a radical idealist who uproots his family for Mexico when they are on the run from the US government. The mystery behind why the family must go on the run and the danger the journey presents weighs heavily on this drama. | TV-MA | April 30, 2021 |
| | "Calls" is an immersive television experience using audio from phone calls and minimal abstract visuals to tell nine stories. Each story is connected to a greater mystery as the caller's lives are thrown into greater disarray. | Not yet rated | March 19, 2021 |
| | "Losing Alice" uses unique flashback and flash forward techniques to tell the story of an aging director. Alice becomes obsessed with a young screenwriter and surrenders her moral integrity to achieve power and success. | TV-MA | January 22, 2021 |
| | "See" is a sci-fi fantasy epic set in the post apocalyptic future of our world. Generations of humans have lived without sight, so long that it was considered a myth. Twins are then born with the ability to see and must be protected at all costs. | TV-MA | August 27, 2021 |
| | "The Morning Show" sees a newsroom veteran accused of sexual misconduct, and the fallout affects every employee top to bottom. Despite a rocky start, the show was able to win over critics by the electrifying season finale. | TV-MA | September 17, 2021 |
| | "Defending Jacob" follows the events after a shocking crime deeply affects a Massachusetts family. Chris Evans stars and executive produces in this Anonymous Content production. | TV-MA | April 24, 2020 |
| | In "Little Voice," J.J. Abrams tells the story of a musician trying to find her authentic voice in New York, then finding the courage to use it. | TV-14 | July 9, 2020 |
| | Based on the award-winning novels by Isaac Asimov, "Foundation" chronicles a band of exiles on their monumental journey to save humanity and rebuild civilization amid the fall of the Galactic Empire. | Not Yet Rated | September 24, 2021 |
| | "Tehran" tells the thrilling story of a Mossad agent who goes deep undercover on a dangerous mission in Tehran that places her and everyone around her in dire jeopardy. | TV-MA | September 25, 2020 |
| | "Home Before Dark" is a dramatic mystery series inspired by the reporting of a young investigative journalist, Hilde Lysiak. Hilde moves with her family back to a small lakeside town where she begins to uncover the mystery behind a cold case. | TV-14 | June 11, 2021 |
| | In "Truth Be Told," Poppy Parnell is forced to reopen the murder case that made her a national sensation. She comes face-to-face with the man she may have mistakenly helped to put behind bars because of her investigative podcast. | TV-MA | August 20, 2021 |
| | "Servant" is a psychological thriller from M. Night Shyamalan that follows a Philadelphia couple in mourning after an unspeakable tragedy creates a rift in their marriage and opens the door for a mysterious force to enter their home. | TV-MA | January 15, 2021 |
| | "Amazing Stories" is a reimagining of the original anthology series by Steven Spielberg. Each episode tells a different story of life, love, and discovery through a mystical sense of wonder. | TV-PG | March 6, 2020 |
| | From executive producer Kumail Nanjiani, "Little America" tells the story of immigrating to America through they eyes of several immigrants. Each episode is a different person in a different time period, yet their struggles to find a life in America all share the same hope. | TV-14 | January 17, 2020 |
| | What if the United States did not place the first man on the moon? From Ronald D. Moore, "For All Mankind" is an alternate history turned sci-fi epic that tells us about a space race that never ended, and the effects it has on America. | TV-MA | February 19, 2021 |
Comedy Series
| Show | About | Rating | Next/Current Season Release Date |
| --- | --- | --- | --- |
| | "Schmigadoon!" is a musical comedy where a couple on a backpacking trip discover a magical town. Everyone in the town is living in a studio musical from the 1940s and the couple cannot leave until they find "true love." | Not Yet Rated | July 16, 2021 |
| | In "Ted Lasso," Jason Sudeikis plays an American football coach from Kansas who is hired to coach a professional soccer team in England, despite having no experience with soccer. | TV-MA | July 23, 2021 |
| | Loren Bouchard and Nora Smith of "Bob's Burgers" are writing and producing "Central Park" alongside Josh Gad of "Frozen" fame. The show depicts a family, the Tillermans, in their struggle to keep Central Park, their home, safe from a hotel heiress. This animated musical is produced by 20th Century Fox Television. | TV-14 | June 25, 2021 |
| | "Dickinson" is a period piece injected with present-day attitudes. This stand-out series depicts the life of the titular poet with modern musical scores and young-adult drama. | TV-14 | January 8, 2021 |
| | "Mythic Quest" is centered around a team of video game developers as they navigate the challenges of running a popular video game. Written by Rob McElhenney and Charlie Day, of "It's Always Sunny in Philadelphia" fame, and produced by Ubisoft and Lions Gate. | TV-MA | May 7, 2021 |
| | Apple's first foray into British television. "Trying" features Jason and Nikki, played by Rafe Spall and Esther Smith, on their journey to try to become parents. | TV-14 | May 21, 2021 |
Children's Programming
| Show | About | Rating | Next/Current Season Release Date |
| --- | --- | --- | --- |
| | "Stillwater" is a panda living next door to siblings Karl, Addy, and Michael. His friendship and stories give the children new perspectives on the world, themselves, and each other. | Not Yet rated | December 4, 2020 |
| | "Doug Unplugs" is a children's show. Doug is a robot boy who wants to learn about the world the old fashioned way, through experience. In his world, robots download any information they want to find out, but a littler girl is going to show him how to learn by doing. | TV-Y | April 2, 2021 |
| | "Here We Are: Notes for Living on Planet Earth" is adapted from the best-selling children's book by Oliver Jeffers, and created by animation firm, Studio AKA. A short film celebrating Earth Day as a seven-year old boy discovers the wonders of the planet. | TV-G | April 17, 2020 |
| | The return of a classic kids show during a pandemic. "Fraggle Rock" sets out to teach kids how to practice social distancing and have fun during the coronavirus lockdown. Apple also acquired the rights to the original series, which means the whole catalogue can be streamed on the service. | TV-G | April 21, 2020 |
| | "Ghostwriter" is a reboot of the 1990s PBS series that sees present-day kids embroiled in mysteries that are causing fictional characters to escape into the real world. | TV-G | October 9, 2020 |
| | "Helpsters" is a funny and happy series where Sesame Street-style monsters set out to help people with their problems, ranging from how to climb a mountain, to mastering magic tricks. | TV-Y | November 1, 2019 |
| | "The Snoopy Show" is a new series centered around Snoopy and Woodstock. The Peanuts gang are all here in these new adventures based on the classic "Peanuts" comic strip. | TV-G | July 9, 2021 |
| | "Snoopy in Space" has Snoopy, Charlie Brown, Lucy, and the whole Peanuts gang help out NASA as they learn about traveling to the moon. | TV-G | November 1, 2019 |
| | All the beloved "Peanuts" seasonal specials are available on Apple TV+ during each respective season. New seasonal specials are being produced as well, like Mother's Day and back to school. | TV-G | Seasonal Availability |
Feature-Length Film
| Movie | About | Rating | Release Date |
| --- | --- | --- | --- |
| | "Blush" is an animated short film about an astronaut who crash lands on a desolate dwarf planet. He meets a creature on his journey and discovers the joy in building a new life. | Not Yet Rated | Coming Soon |
| | "Killers of the Flower Moon" depicts a 1920s Oklahoma where a string of brutal crimes known as the Reign of Terror takes place. The film is based on David Grann's best-selling novel of the same name. | Not Yet Rated | Coming Soon |
| | "Coda" stands for "child of deaf adults and tells the story of seventeen-year-old Ruby, who is the sole hearing member of her deaf family. She wants to go study at a prestigious music school, but her family needs her to remain home and help with the fishing business. | Not Yet Rated | August 13, 2021 |
| | "Cherry" is a dark drama about a man from Ohio who joins the military, gets PTSD, then becomes addicted to opioids. His addiction leads to robbing banks to pay for more drugs. Despite that, his focus on the love of his life is what helps him through. | R | March 12, 2021 |
| | "Palmer" is a former high school football star turned felon who spent 12 years in a state penitentiary. Now free, he seeks a quiet life and moves in with his grandmother. A young boy is left in Palmer's care which leads to an unlikely friendship. Palmer forms a new life of hope and love, but his past threatens to tear apart his fragile stability. | R | January 29, 2021 |
| | "Wolfwalkers" tells the story of a young apprentice hunter, Robyn Goodfellowe, who journeys to Ireland with her father to wipe out the last wolf pack. While exploring the forbidden lands outside the city walls, Robyn befriends a free-spirited girl, Mebh, a member of a mysterious tribe rumored to have the ability to transform into wolves by night. | PG | December 11, 2020 |
| | "Mariah Carey's Magical Christmas Special" is a holiday special where Mariah Carey is the only one that can restore Christmas cheer. The musical event has performances from many famous musicians and Carey herself. | TV-G | December 4, 2020 |
| | In "Greyhound," Tom Hanks is a Navy Veteran turned ship captain trying to escort a group of ships across the Atlantic. It is set in the earliest parts of World War II when the United States first joined the Allied forces. The captain and his group of three escort ships must navigate the treacherous waters while warding off Nazi U-boats and air attacks from the convoy of 37 ships. | PG-13 | July 10, 2020 |
| | "Hala" is a coming-of-age tale for a Pakistani American teenager struggling to cope with the conflicting demands of her family and her own desires –– plus a newfound secret that threatens them all. | R | December 6, 2019 |
| | "On The Rocks" is about a young New York mother faced with sudden doubts about her marriage, and she teams up with her larger-than-life playboy father to tail her husband. What follows is a sparkling comic adventure across the city – drawing father and daughter closer together despite one detour after another. | R | October 23, 2020 |
| | "The Banker" is a movie following Bernard Garrett Sr. and Joe Morris, portrayed by Anthony Mackie and Samuel L. Jackson, who lead a real estate business by hiring a white man to act as the "face" of the business. | PG-13 | March 20, 2020 |
Documentary Series
| Show | About | TV Rating | Next/Current Season Release Date |
| --- | --- | --- | --- |
| | "The Line" is a four-part limited documentary series following the story of US Navy SEAL Eddie Gallagher. He is charged with committing war crimes before being acquitted of all but one count — posing with a corpse. Follow the story now in Apple Podcasts then on Apple TV+ when it debuts. | Not Yet Rated | April 6, 2021 |
| | "1971: The Year That Music Changed Everything" examines the era of musical innovation and rebirth. The documentary series collects interviews and videos that showcase how 1971 pushed music to new heights. | TV-MA | May 21, 2021 |
| | "The Me You Can't See" is a documentary series from Oprah Winfrey and Prince Harry examining mental health and emotional well-being. It hopes to show that mental health problems transcend culture, age, gender, and socioeconomic status. | TV-MA | May 21, 2021 |
| | "Earth At Night In Color" uses cutting-edge camera technology to capture animals at night in full color. Narrarated by Tom Hiddleston, this series is filmed across six continents to showcase the animal kingdom like its never been seen before. | PG | April 16, 2021 |
| | "Becoming You" examines the first 2,000 days on earth of over 100 children in this documentary series. Olivia Coleman narrates the story of these children as they learn to speak, think, and move up to age five. | Not Yet Rated | November 13, 2020 |
| | "Dear..." takes inspiration from the "Dear Apple" campaign in which people would write letters about their experiences. This show takes a cinematic look at different influential people's lives from the point of view of a letter written to them by someone whose life they have changed. | TV-MA | June 5, 2020 |
| | "Greatness Code" is a landmark short-form unscripted series directed by Gotham Chopra and co-produced by Uninterrupted and Religion of Sports that spotlights untold stories from the greatest athletes in the world. | TV-PG | July 10, 2020 |
| | "Home" offers a look inside of the world's most innovative homes. The inspiring stories of these wild homes and the people who built them. | TV-PG | April 17, 2020 |
| | Starring and executive produced by Ewan McGregor and Charley Boorman, "Long Way Up" reunites the best friends after more than a decade since their last motorbike adventure around the world. Covering 13,000 miles over 100 days on the backs of their prototype electric Harley-Davidsons in order to contribute to the sustainability of the planet. | TV-14 | September 18, 2020 |
| | Narrated by Paul Rudd, "Tiny World" showcases nature's lesser-known tiny heroes. Spotlighting small creatures and the extraordinary things they do to survive, each episode is filled with surprising stories and spectacular cinematography. | G | April 16, 2021 |
| | "Visible: Out on Television" is a look at the importance of TV as an intimate medium that has shaped the American conscience, and how the LGBTQ movement has shaped TV. Combines archival footage with interviews with important people from the movement and industry. | TV-MA | February 14, 2020 |
| | In "The Oprah Conversation,"Oprah leads intimate discussions with today's foremost newsmakers, thought leaders, and masters of their craft. Bringing truth and perspective to a range of topics shaping our world, they reveal gripping stories of human connection. | TV-14 | July 30, 2020 |
| | In "Oprah Talks COVID-19," Oprah Winfrey explores how can we mindfully move through a crisis while holding on to ourselves and our humanity. Oprah has remote conversations with experts and people facing challenges to provide insight, meaning, and tangible advice for the human spirit. | TV-PG | March 21, 2020 |
| | "Oprah's Book Club" provides viewers with a front-row seat for unguarded conversations with incredible authors. Each episode features a book handpicked by Oprah, along with an interview about the issues that it brings to light. | TV-14 | November 1, 2019 |
Feature-Length Documentary
| Documentary Film | About | Rating | Release Date |
| --- | --- | --- | --- |
| | "The Velvet Underground" is a music documentary about the band of the same name. View in-depth interviews, never-before-seen performances, and a rich collection of recordings in this film. | Not Yet Rated | Coming Soon |
| | "Fathom" follows two scientists who are studying humpback whale songs and social communication. Discover the mystery behind these beautiful sounds, the scientific process, and the universal human need to seek answers. | TV-PG | June 25, 2021 |
| | "Who Are You, Charlie Brown?" celebrates 70 years of "Peanuts" through the lens of many famous people and those who were close to Charles Schulz. An animated story of Charlie Brown plays in parallel as he tries to discover himself. | Not Yet Rated | June 25, 2021 |
| | "The Year Earth Changed" showcases footage from around the world as humans shelter in place from the COVID-19 pandemic. Animals come out of hiding, pollution recedes, and the Earth appears to heal while people stay home to reduce the virus' spread. | Not Yet Rated | April 16, 2021 |
| | "Billie Eilish: The World's A little Blurry" is the true coming-of-age story of the singer-songrwriter. R.J. Cutler directs this intimate look at her extraordinary journey at just 17 years old. | R | February 26, 2021 |
| | "Fireball: Visitors From Darker Worlds" is a documentary about all the celestial visitors to Earth, more specifically meteorites. Werner Herzog and Clive Oppenheimer take viewers on a journey around the world to discover how meteorites, shooting stars, and deep impacts affect and shape our world and human's imagination. | PG-13 | November 13, 2020 |
| | "Bruce Springsteen's Letter to You" shows the live recording of Springsteen's upcoming album "Letter To You" live with the full E Street Band, and includes final take performances of 10 originals from the new record. The feature-length documentary has full performances from the E Street Band, in-studio footage, never-before-seen archival material, and a deeper look into "Letter To You" from Springsteen himself. | PG | October 23, 2020 |
| | "Boys State" is a wildly entertaining and continually revealing immersion into a week-long annual program in which a thousand Texas high school seniors gather for an elaborate mock exercise: building their own state government. | PG-13 | August 14, 2020 |
| | "Dads" is a heartfelt and humorous documentary that celebrates the joys and challenges of parenting in today's world. Featuring six extraordinary fathers from across the glove, this film has interviews, home-movie footage, and testimonials from big celebrities. | PG | June 19, 2020 |
| | Spike Jonze has made a documentary about the Beastie Boys based on the bestselling "Beastie Boys Book" and it is called "Beastie Boys Story." | TV-MA | April 24, 2020 |
| | Embark on an epic journey of family, courage and coming home. "The Elephant Queen" is a genre-crossing wildlife documentary, uniquely crafted as a character-driven narrative. | PG | November 1, 2019 |
About Apple TV+
Apple TV+ is the company's biggest step into media since the introduction of Apple Music in 2015. Through this service, you can watch original films and television commissioned or purchased by Apple. You will not find classic series runs like "The Simpsons" or "Seinfeld" on Apple TV+. Instead, it is mostly original content licensed directly by Apple.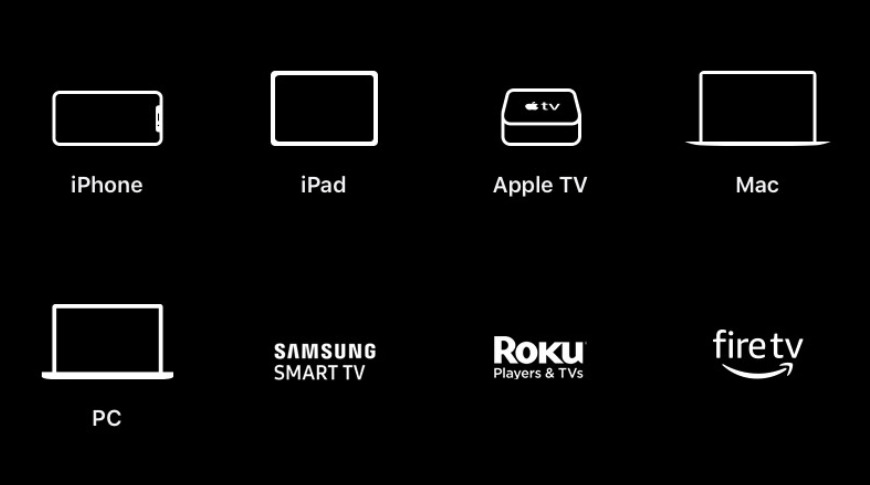 Apple TV+ is accessed via the Apple TV app. Though its name may suggest that it needs an Apple TV box to work, this is not the case.
Following the launch of macOS Catalina, there is an Apple TV app on Mac too. You can use the Apple TV app on the iPhone, iPod touch, and iPad as well.
The aim is to have this service be wherever you are and on whatever Apple device you use. However, Apple also wants this service to have as wide a reach as it can, so alongside its own hardware, you can watch it via smart TVs such as certain Samsung models. Or you can get the whole service, plus access to your previously bought videos, via an Amazon Fire Stick or even Roku box.
If you are on any other device, including those running Android, you can always visit the Apple TV+ website.
The Apple TV app
Wherever you watch, you are met with the Apple TV app, which ultimately intends to become the sole place you go to in order to watch television or films, whether they're from Apple or not.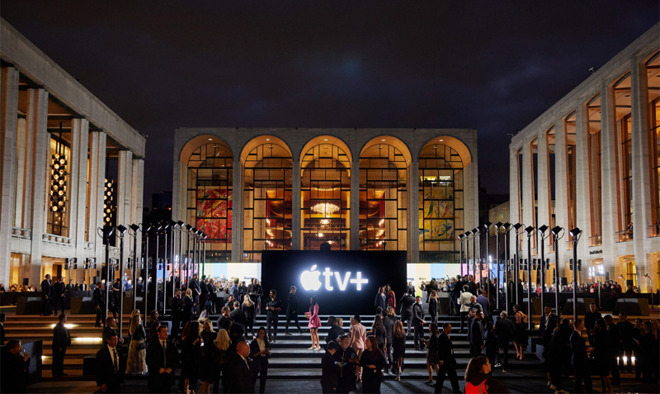 Most other streaming services are included in the Apple TV app, with the notable exception of Netflix. External services include dozens of cable provided channels that need a cable service sign-in to work, Hulu, Amazon Prime, and several other third party providers. When dealing with content from external services, it is listed in the Apple TV app and shown in the Up Next section but opens in the parent app outside of the Apple TV app.
All content purchased via iTunes is listed within the TV app as well.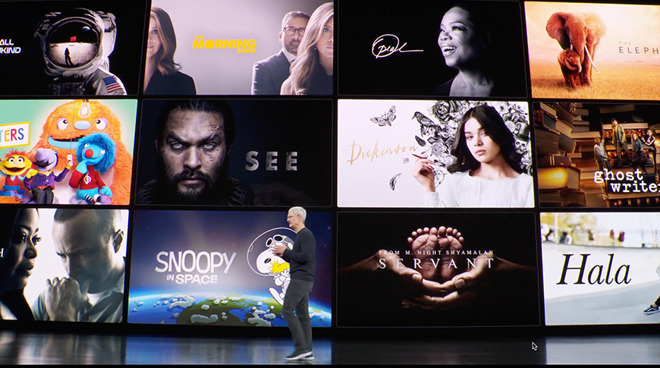 Apple TV Channels provide you with the ability to subscribe to content providers from directly within the app, and share this subscription across a family sharing plan. HBO, Starz, and multiple other services are available this way, simplifying the way you subscribe and manage these accounts. Content from Channels can be downloaded for offline viewing.
Apple TV+ Pricing
From launch, Apple has offered a year's free Apple TV+ service to anyone buying a new iPhone or other devices. This promotion is for a limited time only, though we don't yet know how long it will last.
Similarly, there is a bundle offer where people on the Apple Music Student Plan will receive Apple TV+ for free.
Apple TV+ costs $4.99 per month, which is cheaper than either Disney+ or Netflix. As with Apple Music and Apple News+, there is a free trial period, which in this case is one week. Users can also subscribe to any tier of Apple One to get Apple TV+ included.
Apple TV+ Review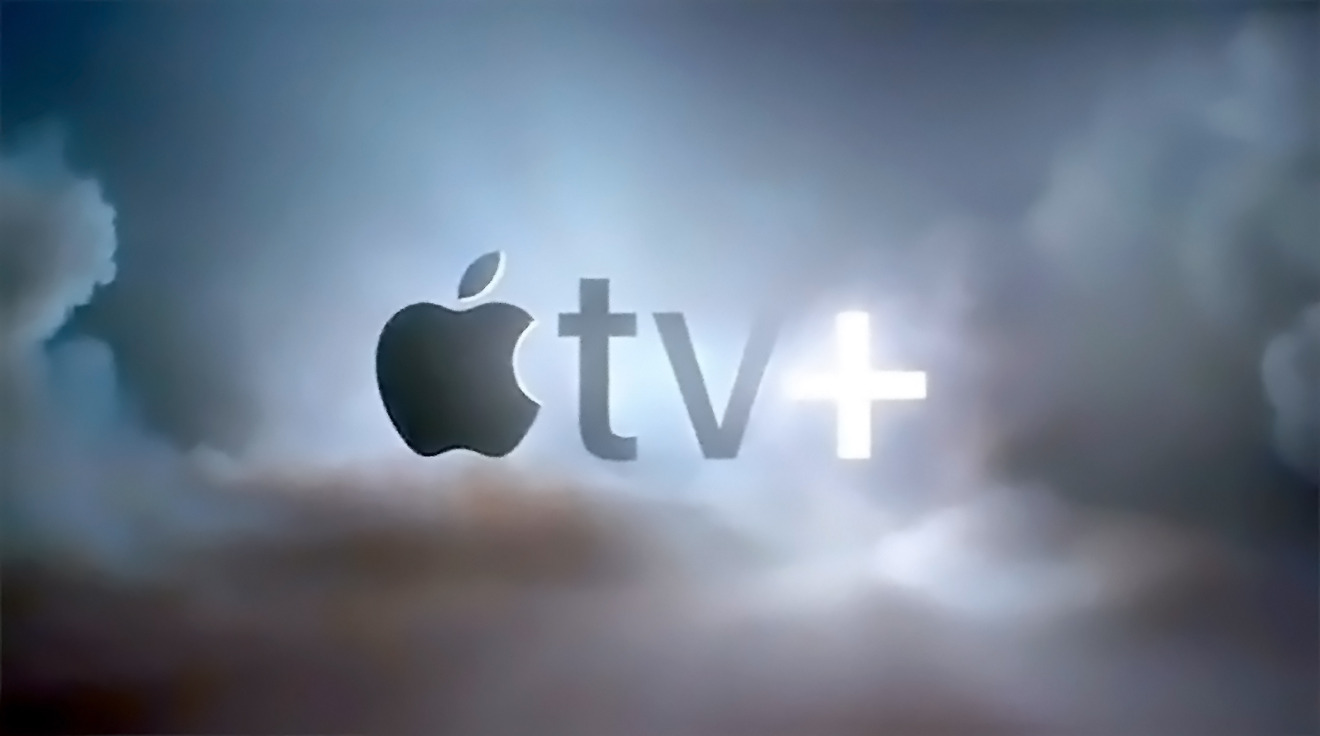 At its six-month anniversary, we did a deep-dive on the content and presentation in Apple TV+.
"On November 1, 2019 Apple finally launched its long-in-the-works Apple TV+ streaming service. In the buildup, the company had spent billions of dollars, engaged the services of a long list of A-list performers and filmmakers, and put forth massive advertising efforts, in order to play in the burgeoning field of streaming TV. The launch represented the huge part of Apple's growing emphasis on Services.
"Six months after launch, Apple can point to some undeniable creative successes on Apple TV+, including some shows that were critically acclaimed, and one that won some awards.
"But Apple TV+ has not yet managed to come up with a massive, talked-about, culture-grabbing hit, the kind of show that would occasion the addition of thousands of subscribers, let alone the proliferation of online memes. At about the same time, Disney+ had The Mandalorian, while Netflix had Tiger King.
"And of course, there's no way Apple could have known that just months into its launch of the service, circumstances would require the majority of households, in most of the countries in which it operates, to stay home at all times, leading to an explosion in the use of streaming services.
"Apple's big bet, out of the starting gate, was The Morning Show, with its A-list cast and gravitas-heavy subject matter. While the show got out off to a slow start creatively, possibly due in part to behind-the-scenes turmoil, it improved greatly throughout its season.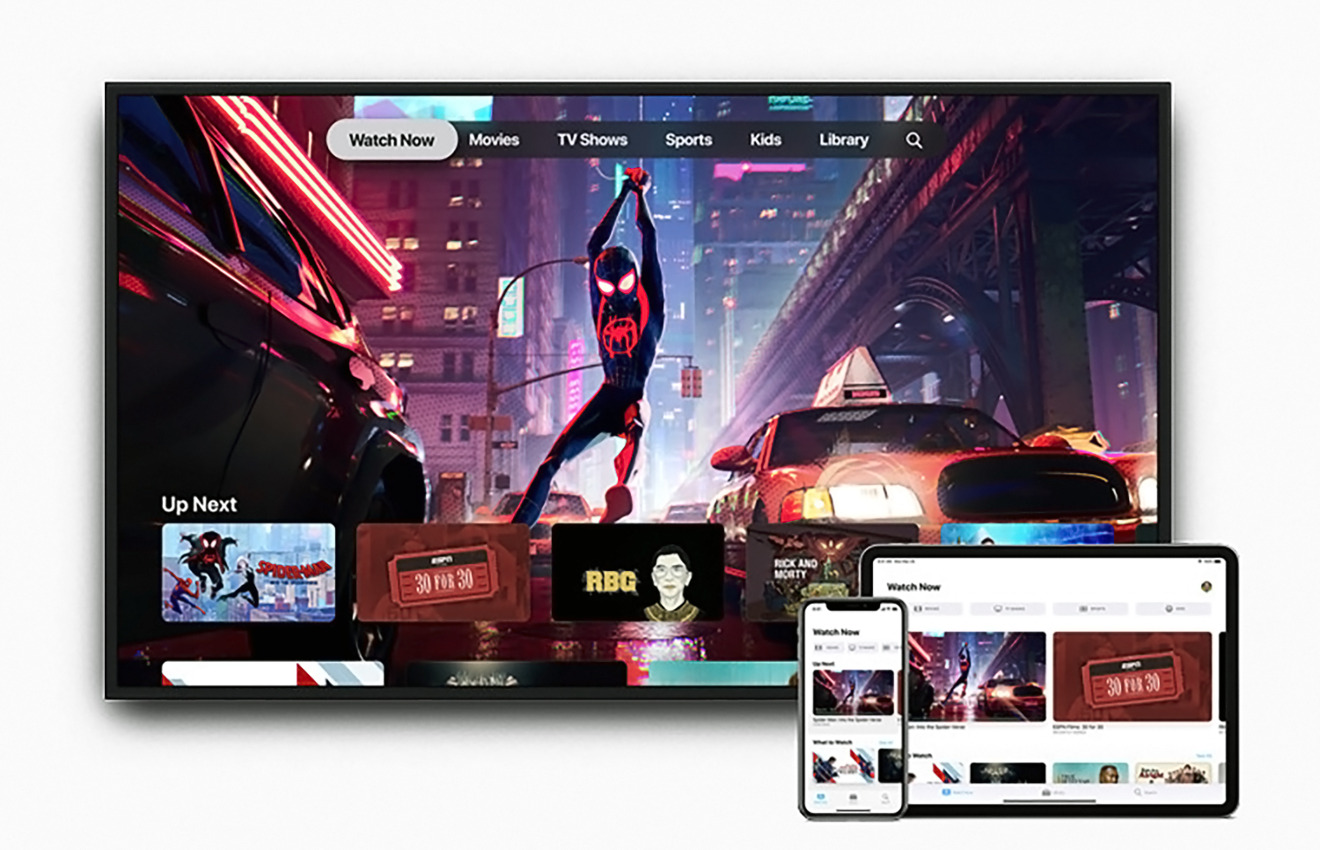 "The Morning Show won two Screen Actors Guild awards, for Jennifer Aniston and Billy Crudup, and was nominated for a Golden Globe for Best Dramatic Series.
"However, The Morning Show didn't win at the Globes, and of the prestige TV projects Reese Witherspoon has appeared in within the last 18 months, it appeared to make less of a cultural impact than either Big Little Lies or Little Fires Everywhere. No other Apple shows have gotten awards nominations, although most of them were released outside of last year's eligibility window.
"Another show at the Apple TV+ launch, Dickinson, gained positive reviews and appeared to land well with fans of its young star, Hailee Steinfeld. And while both were renewed, neither For All Mankind or See was any kind of phenomenon while Servant, which debuted in late November, seemed to have barely made a blip.
"Of shows that arrived later, Mythic Quest: Raven's Banquet was a consistently funny and surprising sitcom, while Little America was an often-affecting anthology series about American immigrant stories. Home After Dark, Truth Be Told and Defending Jacob had their moments as well, while Trying, which debuts May 1, is funny and charming.
"As for Amazing Stories, it only ran for five episodes — fewer than expected when it was first announced — and has notably not received a renewal.
"Of the movies and other special programming on Apple TV+, Beastie Boys Story was exactly the type of energetic, music-centric show that Apple should be pursuing more of, while Visible: Out on Television was an expertly-assembled look at the history of LGBT people on television.
"The movie The Banker, while a fine film, had its original release scuttled after sexual abuse allegations against one of its producers, with coronavirus canceling its brief theatrical release. The film finally arrived, mostly to indifference, in March.
"Apple TV+ has made more good shows than bad, but certainly nothing that can be considered a cultural phenomenon.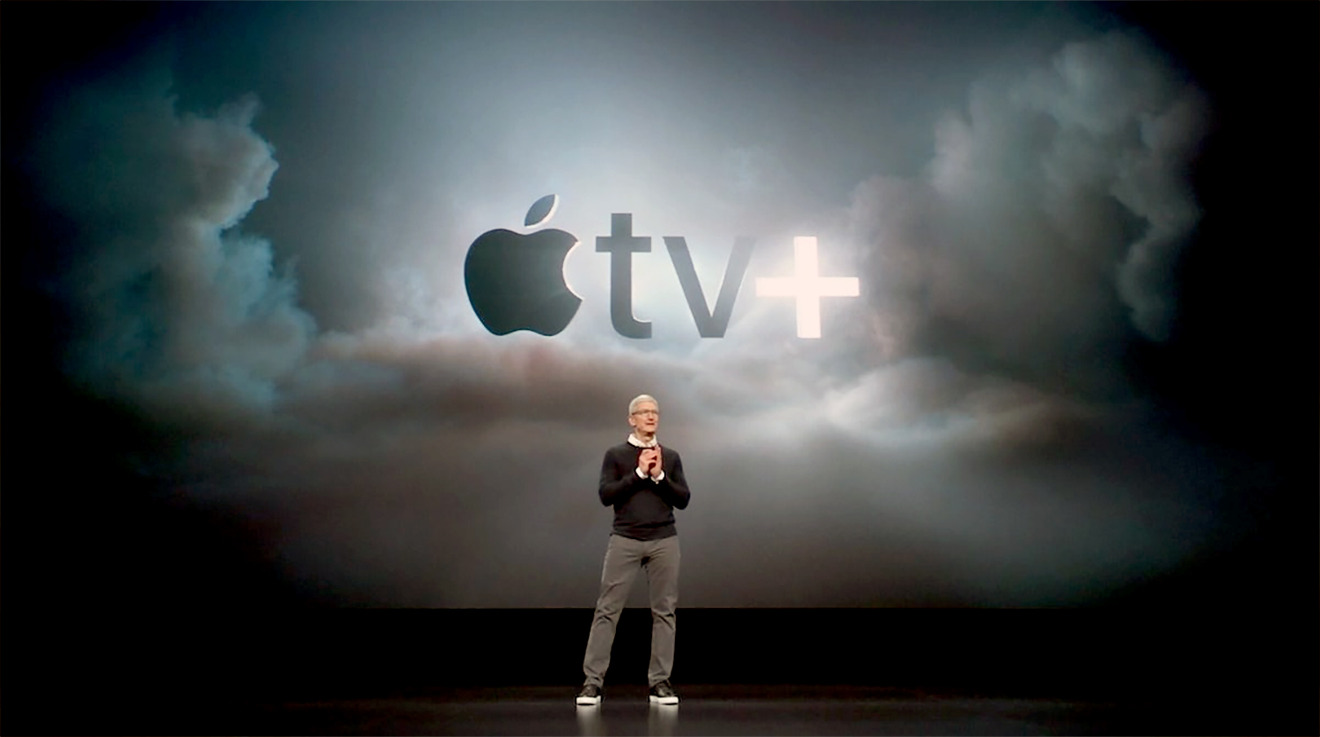 "Tim Cook, without citing numbers, called Apple TV+ 'a rousing success' in a January interview with Reuters, also stating that the service's performance was "very strong, both the people that are getting it in the bundle and the people that are paying for it that haven't bought a new device."
"As of January, Apple TV+ had an estimated 34 million subscribers, according to Ampere Analysis, although the 'vast majority' of that estimated number was enjoying the free year that comes with the purchase of an Apple device. Disney+, which launched shortly after Apple TV+, crossed the 50 million subscriber mark in April, although that was three months later, after the start of the pandemic, and based on an officially released number.
"Analyst Toni Sacconaghi of Bernstein, per Financial Post, suggested in a February note that Apple TV+ was 'failing to resonate with customers, perhaps due to its limited content offerings.'
"Research firm Antenna, as cited by Forbes, measured that every one of the major streaming services saw an increase in signups in the early days of the pandemic in the U.S. in March. However, Antenna also found that Apple TV+ posted a gain of 10 percent, which was the smallest of the services included.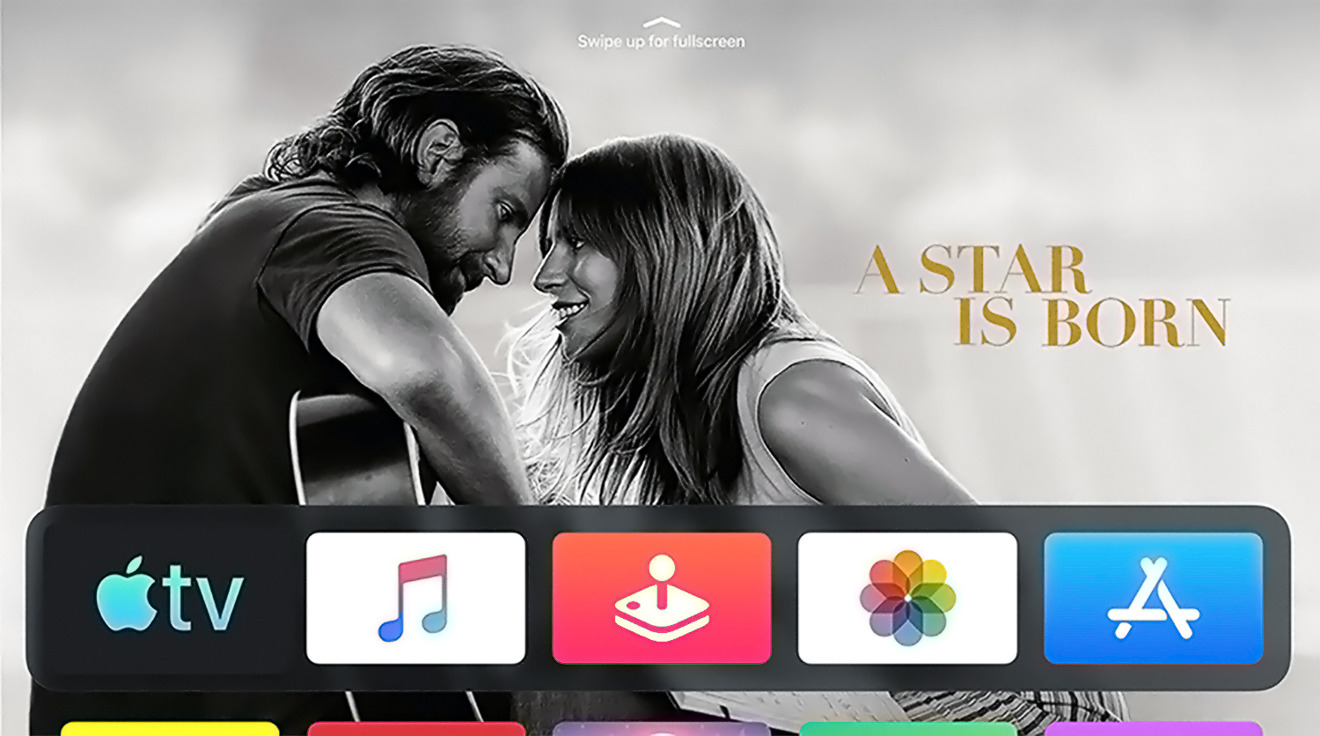 "Apple has continued to dedicate massive financial resources to the venture, and there's no indication that Tim Cook or any other top executive has lost any faith in the project.
"And, it can wait. It has the financial resources to just keep producing shows without a tangible return for years, if not decades.
"Apple has clearly had a mixed start to its original streaming efforts, without any kind of massive hit in the first six months. But Apple TV+ does maintain the advantages of money and stability, as well as what looks like the firm support of the company's leadership.
"We're very early in the streaming wars, and there's a good chance the landscape will look completely different a year from now, no matter what happens with coronavirus. And the longer Apple keeps making new content, the more likely the company is to find that breakthrough show or movie."