Apple TV 'Who Are You, Charlie Brown?' review: 70 years of Peanuts in 54 minutes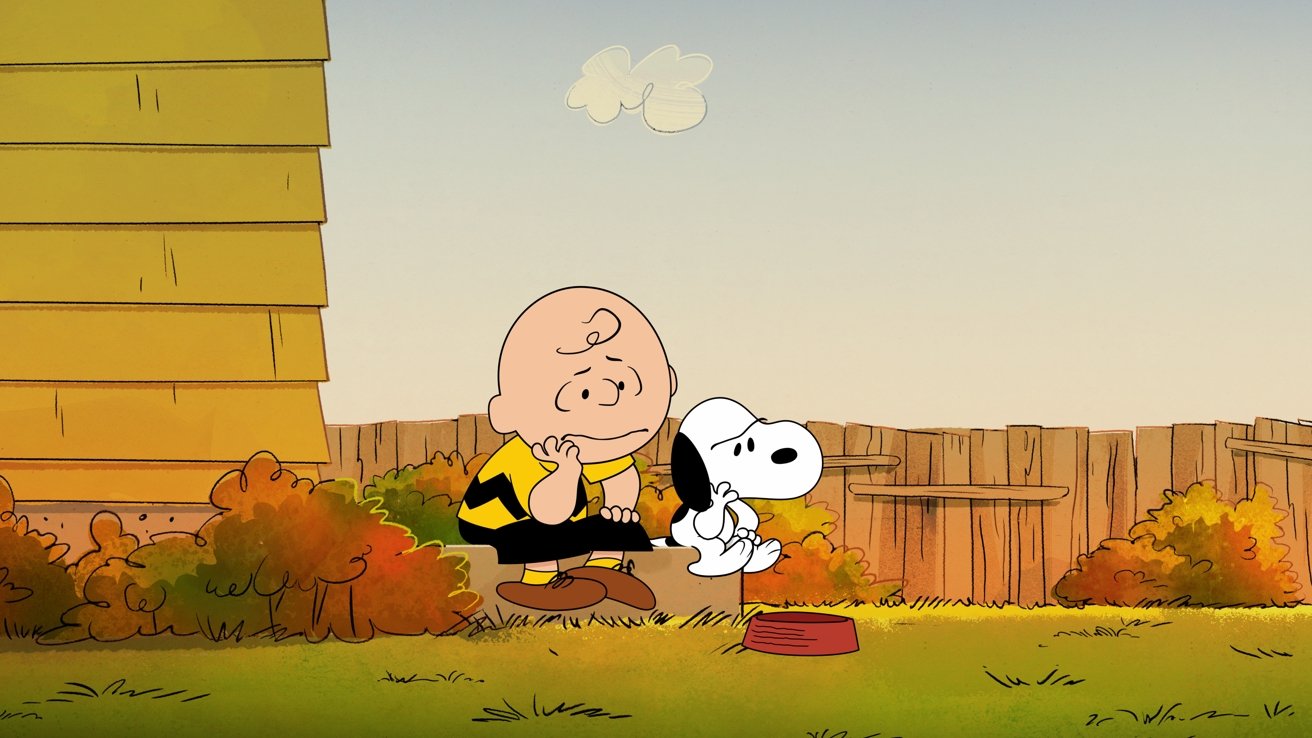 Fans of Charlie Brown and his friends will love the nostalgia factor in the new Apple TV+ documentary, but it could have easily been hours longer and still not covered everything.
Back in late 2018, Apple announced a deal to make it the new streaming home of Peanuts content. The deal, which reportedly followed a "highly competitive bidding" process, has since led to the new The Snoopy Show, along with the special Peanuts in Space: Secrets of Apollo 10 and the short-form series Snoopy in Space.
Now, Apple TV+ is debuting another piece of Peanuts content: A documentary about Peanuts, its creator Charles M. Schultz, its characters, and its history, called Who Are You Charlie Brown?
Apple Original Documentary Who Are You Charlie Brown? debuts June 25. It traces the full history of Peanuts, which marked the 70th anniversary of its comic strip launch in 2020.
Directed by Michael Bonfiglio and narrated by actress Lupita Nyong'o, Who Are You Charlie Brown? covers that seven-decade history in several different ways. It features plenty of archival footage of Charles "Sparky" Schultz, discussing his characters and his approach to them, plus a long segment on his death and the decision to retire the strip.
A stuffed special
The documentary includes panels of the original comic strip, and footage from the television holiday specials while telling the story of how those specials grew the legend of Charlie Brown, Lucy, Snoopy, and the rest of the gang.
Schultz's widow Jean is interviewed and we also hear from celebrities like Drew Barrymore, Ira Glass, Paul Feig, Al Roker, Billie Jean King, and Kevin Smith about what the Peanuts characters meant to them. The film confirms the claim that tennis star King, was in fact the inspiration for Peppermint Patty.
It's very much a trademark of Apple TV+ nonfiction projects to date, like Dear... and The Greatness Code, to collect and tout celebrity participation, although this time around few of them have much memorable to say.
Then the documentary includes new animated segments featuring the Peanuts characters. They begin with the titular "who are you, Charlie Brown" question, which has Charlie Brown wallowing in characteristic existential despair. These new segments are well-done and are even scored to the famous theme song from the Vince Guaraldi Trio, which was left out of the recent The Snoopy Show in favor of original music.
Just too short
That's a lot of ground to cover, and the biggest problem is that Who Are You, Charlie Brown? doesn't spend enough time doing it. The documentary is 54 minutes, which would be long for a broadcast network, but feels short for a streaming service, especially with so much history to discuss.
To examine the 70 years of Peanuts history, they presumably had access to the entire multimedia archive, the current production teams, and a small army of Peanuts-loving famous people. With all that at their disposal, there was certainly no lack of material to run this as a two-hour special, or even a series.
It feels rushed, too, and especially in how it spends little time on the various controversies about Peanuts. Those range from the the belief among some that Peanuts declined in the 1980s, when it became mostly about Snoopy being cute.
But then there was also the introduction in 1968 of the strip's first Black character, which is on briefly touched on.
Good grief
There's a good chance that anyone who has spent their life enjoying Peanuts, whether through the comic strip, the specials, or other related media, is going to find a lot to enjoy here, and may even learn a thing or two that they didn't know already.
Apple has been a very good steward of the Peanuts property. In conjunction with Wildbrain and Imagine Documentaries, it has produced quality new shows and provided a home for the classics.
But when it comes to the retrospective documentary, Who Are You, Charlie Brown? leaves you wanting more. It's just not quite enough of a good thing.