AirPods Pro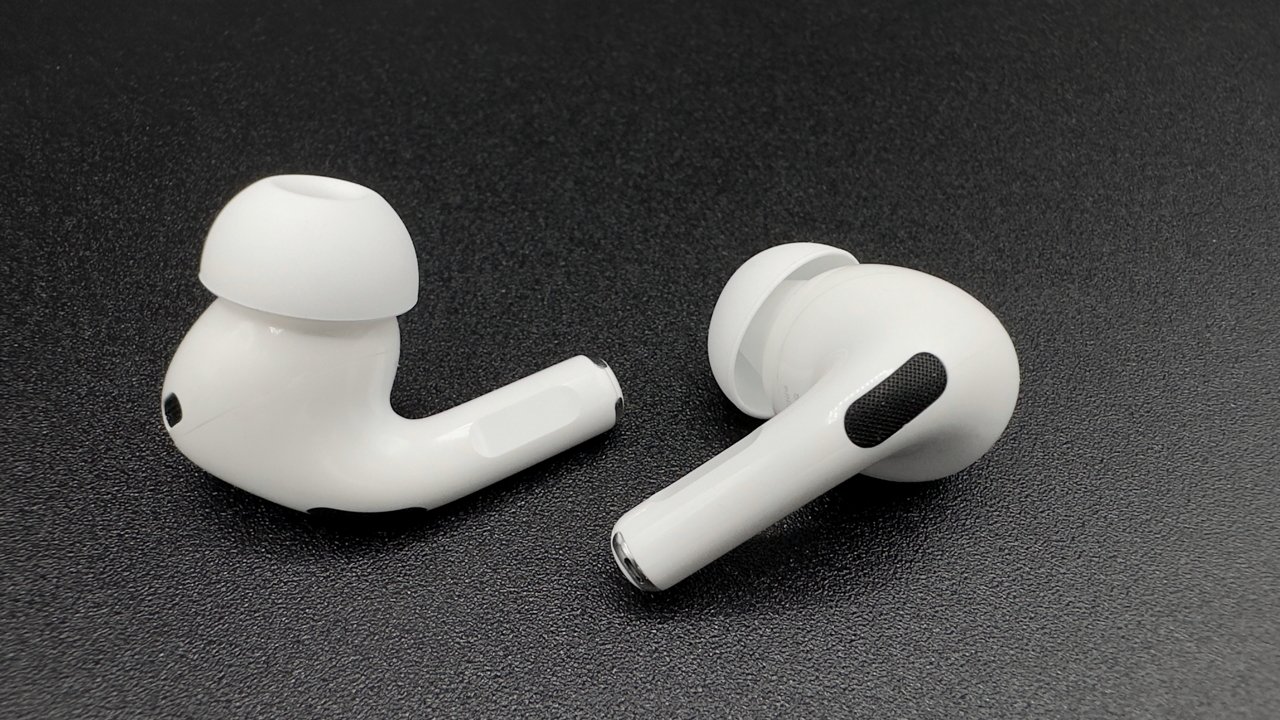 AirPods Pro are Apple's newest take on the totally wireless earbud. With a new, smaller design they are a premium version of the already ultra-popular AirPods. Featuring ANC, changeable ear tips, and the H1 chipset, these certainly strive to earn their Pro name.
● Active Noise Cancellation
● Transparency Mode
● Changeable ear tips
● Force Sensor for easy control
● Adaptive EQ
● H1 chipset
● Water resistant
● 4.5 hours with ANC
● Ear Tip Fit Test
● Cost $249
---
Truly wireless headphones have become commonplace and multiple competitors offer their own versions of the concept. Apple themselves have three different versions of AirPods, and AirPods Pro aims to set themselves apart with a rich feature set and a pro price tag.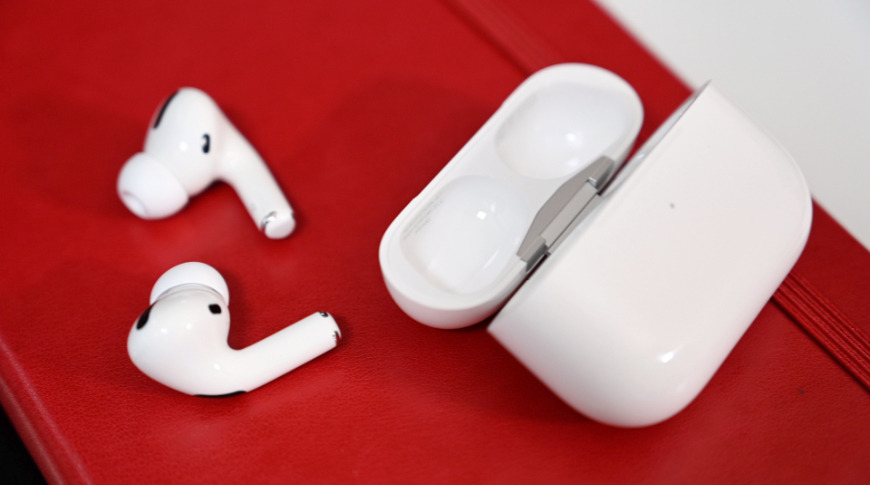 AirPods Pro Pricing
AirPods Pro cost $249. Unlike the wired-charging AirPods variant, the AirPods Pro only ship with a wireless-charging case.
AirPods Pro Features
Active Noise Cancellation
ANC is a term used to describe a technology used by modern headphones to eliminate external noise from a listening experience. The strength of ANC varies from device to device and is determined by the algorithms used and the goal of the manufacturer.
AirPods Pro utilize a microphone on the outside of the earpiece to listen continuously for external noise, then it sends a sound called anti-noise into the ear. This will cancel out the external sound almost entirely before the wearer can hear it. A second microphone located inside the ear listens to the sound in your ear canal and will cancel any unwanted noise too.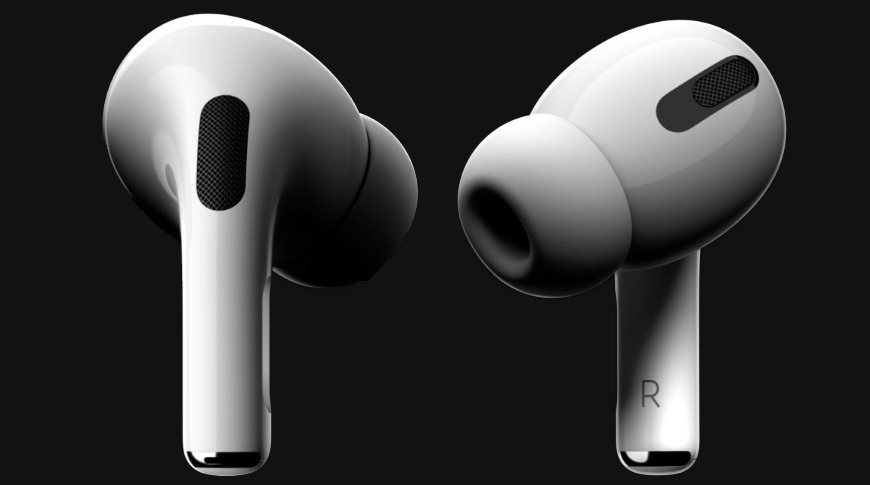 The ANC is continuously adjusted at 200 times per second to ensure the best results. If this sounds familiar, the HomePod also uses microphones to continuously adjust the sound. Also of note, the pro models are vented which will equalize air pressure and prevent the user from feeling like they are underwater or have clogged ears. Venting allows for increased comfort and fixes an issue many have with the in-ear rubber design.
Transparency Mode
Transparency mode is a third listening mode for AirPods Pro, after ANC and standard. When wearing earbuds with flexible ear tips you're likely seeking to seal off the ear canal entirely. This creates a barrier to external sound that makes hearing the world around you difficult, even with ANC off.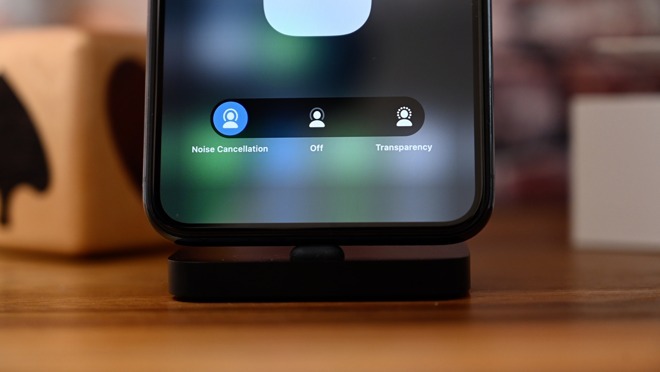 Transparency mode uses the microphones to adjust the ANC to a much lower level, then pipes in some of the external environment and voices to your ear. It even listens for your own voice to make it easier to speak naturally. This means that you can walk around town and not be afraid that you'll miss hearing an oncoming car.
When wearing a single AirPod Pro, Transparency mode is on by default. To make ANC work with only one ear, you will need to change it in settings. If you are in ANC mode and remove one of your AirPods, it will automatically switch the remaining AirPod to Transparency mode.
Fit and design
If you tried to wear Apple's original earbuds or Airpods and you found that their "one size fits most" design just didn't fit you, you will want to try again with the pro model. Three different earpieces are included in the box, which allows for some variety to the fit and seal. The attachment is a simple plastic oval, which should easily be replicated and sold by third parties, so even if Apple's tips don't work for you, some others may.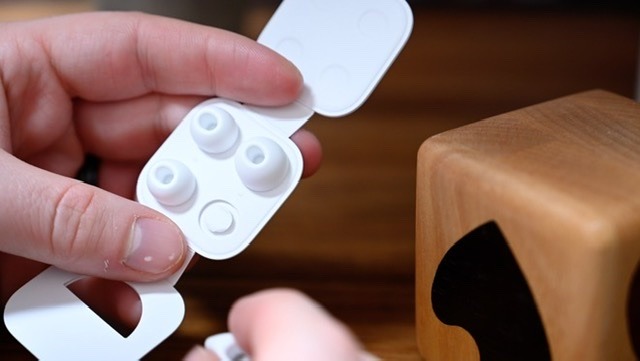 Another unique feature introduced is its ability to perform an "Ear Tip Fit Test" and verify that the ear tips you have chosen are providing a proper seal.
Battery Life
Apple says that with ANC turned on, the AirPods Pro will last 4.5 hours, and only gains another half hour with it off. The charging case offers an additional 24 hours of battery, just like its predecessor. Apple says that 5 minutes in the case will get you 1 hour of listening back.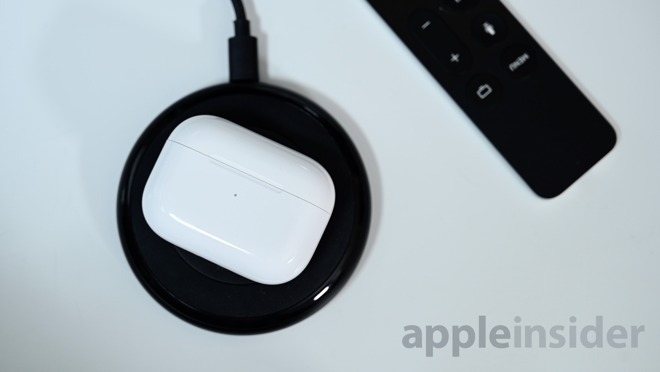 The key to long battery life lies in how you use them. Like with the AirPods, keep the earpieces in their case when not in use, and this will ensure a continuous charge. Using only one earpiece at a time will extend their battery life even further.
Other features
All of the features mentioned add up to a versatile device, but there are a few more features worth mentioning:
Water resistance is rated at IPX4, which means working out with the AirPods Pro or a little rain shouldn't scare you. The previous AirPods all stood up to water rather well, and some even survived a trip through the wash, but this is the first time Apple gave AirPods a water resistance rating.
Adaptive EQ is another interesting feature. Just like ANC, Adaptive EQ will continuously listen to the audio inside your ear canal, but instead of adjusting for noise, it adjusts for audio quality. Another feature likely born from Apple's experience designing HomePod.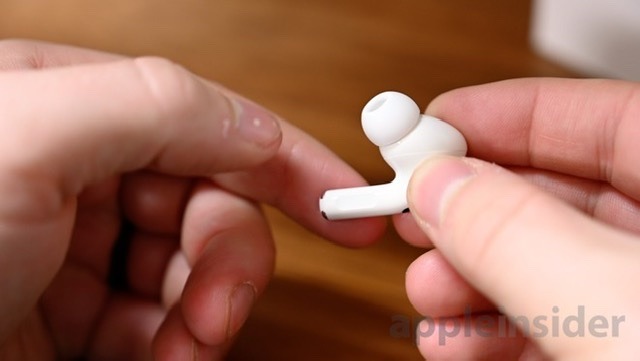 Previous AirPods used a tap gesture to summon Siri or play/pause music, which would sometimes be uncomfortable or push the earphone deeper into your ear. The AirPods Pro use something called the Force Sensor which you squeeze to perform tasks. One press operates play/pause, two will skip forward, three will skip back, and a long press will switch between ANC and Transparency modes.
The H1 chip brings all the quick pairing and Siri features you've come to expect from Apple headphones. "Hey Siri" works great, and the new Announce Messages with Siri is equally awesome. You can also share audio with other users who have the latest H1 chip equipped headphones.
Firmware
Apple updates all of its products from time to time to ensure the best possible operation and locks up any vulnerabilities, and AirPods Pro are no exception. Apple has released multiple firmware updates to the earbuds, but not much is stated about what they do. The most recent update that took place in December was pulled by Apple after complaints of reduced sound isolation in ANC mode.
On May 5 Apple finally released a new firmware update to address the pulled update and fix any issues that have since occurred. You can check your settings->general->about to check if you have the latest 2D15 firmware installed. If it has not been installed, ensure your AirPods show as connected in the Bluetooth menu screen when the lid is open, then leave them in the case. The update will complete on its own at some point without user interaction.
WWDC 2020 & iOS 14
At the 2020 Worldwide Developer Conference, Apple announced that its flagship in-ear headphones would be seeing some major upgrades. In iOS 14, AirPods Pro received a new Spatial Audio feature that will mimic an immersive surround sound and movie theater-like experience. In other words, the audio will sound like it's actually coming from around the wearer.
Spatial Audio relies on tricks, like the built-in accelerometer, to monitor a user's head motions so that its sound field stays fixed.
Spatial Audio will supports audio encoded in 5.1, 7.1 and Dolby Atmos.
AirPods Pro Rumors and News
Rumors have surfaced for a new model in the pro line, potentially called AirPods Pro Lite, that would provide a similar experience at a lower price. Nothing of note in the rumors about what features such a device may have, but changeable ear tips and some form of ANC or transparency mode would likely make the cut.
New models of AirPods may not be ready for release until 2021 or later according to one report. The AirPods Pro 2 could have no stem and launch alongside the AirPods 3.
Common AirPods Pro Questions
Are AirPods Pro waterproof?
AirPods Pro are water and sweat resistant, rated IPX4.
Do AirPods Pro work with Android?
Yes, but with limitations. While noise cancelling and ambient mode both work with Android phones, you miss out on the automatic pairing and device-switching when used with Apple devices.
Do AirPods Pro have wireless charging?
Yes, the case that ships with AirPods Pro can be charged both wirelessly and wired.
How much do AirPods Pro cost?