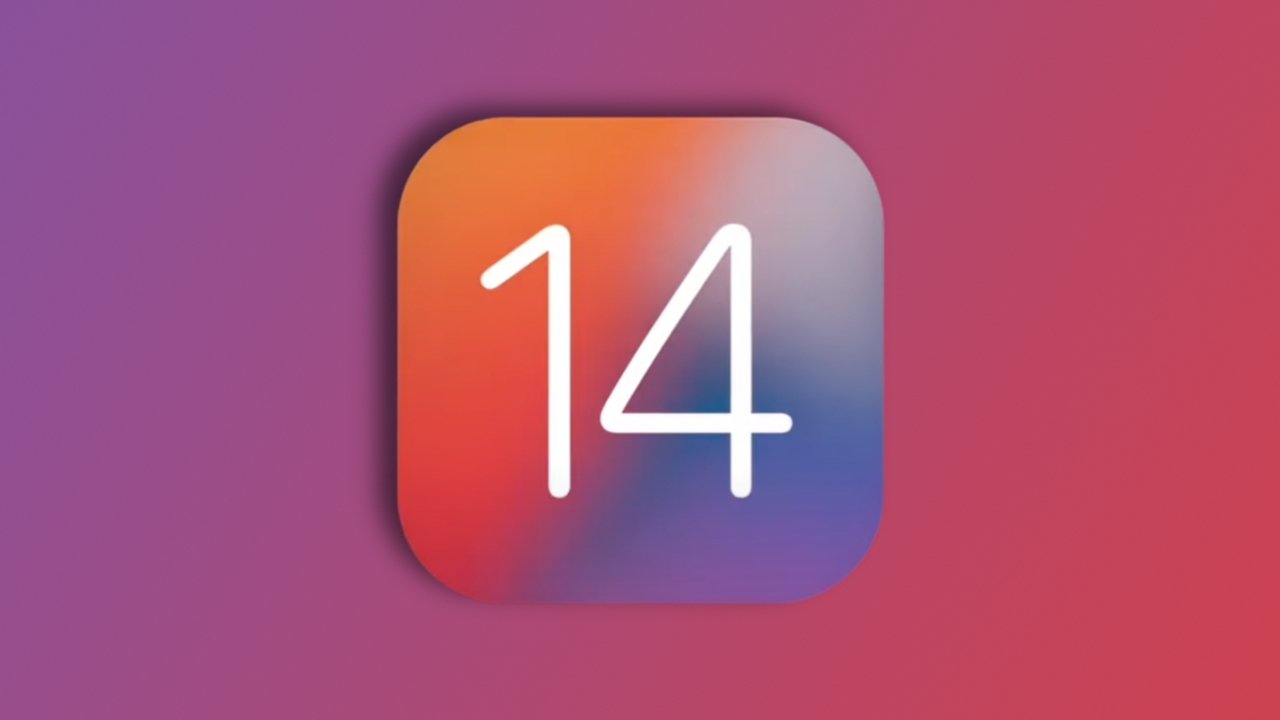 Summary
We can be sure that iOS 14 will be announced in June, and that it will be released in either September or October. Beyond that, there have been few glimpses of what features it and iPadOS 14 could have, but there are clear areas for improvement and Apple has been buying software companies to help.
Features
● TBA at WWDC in June
● Release in the Fall
● Codename "Azul"
● New Home Screen
● New weather app
● New iMessage tools
● Shortcuts updates
● HomeKit updates
● New wallpaper API
● 5G is coming so maybe Apple will leverage the faster speeds
---
The one Apple release that gets barely any rumors is also the one we can be pretty certain about when we'll get it. Barring major changes, iOS 14 and iPadOS 14 will be unveiled at WWDC in June 2020. They will then both go into a developer beta preview period, followed very shortly after by a public beta. And finally they will be released at least in time to come pre-installed on the new 2020 iPhones and iPads announced in September.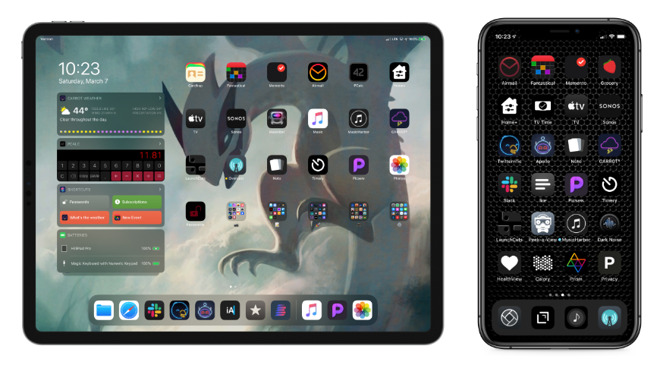 Will iOS 14 bring more customization options to the home screen?
It's likely that this year's iOS release will follow a similar pattern to 2019's, with a major iOS update followed by a significant refinement. That's based on the information that Apple is prepping iOS 14 under the codename "Azul," but is simulataneously working on what's called "Azul+1."
Nonetheless, there are areas where Apple's iOS and iPadOS could obviously be improved –– and the company has also bought other firms known for software technology that could fit with them. In the slightly longer term, possibly for iOS 14 but maybe for much later, there are also series of patents that at least indicate where Apple is heading.
Low hanging fruit for iOS 14
When iOS 14 and iPadOS 14 are announced, we will be looking for two small but hugely significant improvements that are both the result of near-misses with iOS 13.
One of them is to Shortcuts. With iOS 13, Apple introduced timed shortcuts, ones that you could have automatically run at a specified time. Except Apple didn't really do that — they didn't actually make it automatic. What happens at the appointed time is that a notification pops up asking if you want to run the shortcut.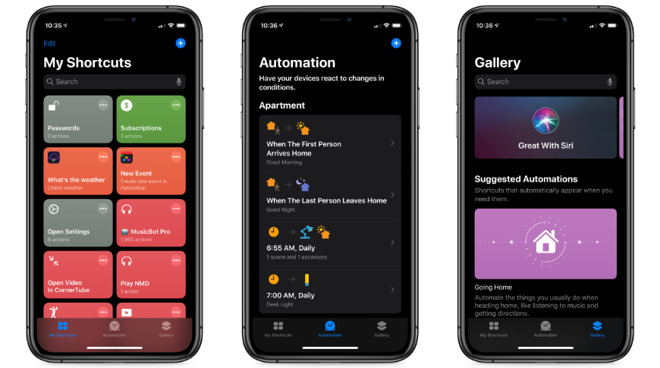 Will iOS 14 bring new features to Shortcuts?
Anyone who has used automation and got into a loop with the same thing being run over and over again will recognize that it's a good thing Apple has this safeguard. But anyone who wants to compile daily data doesn't want to have to tap a "Run" button. If you just need your phone to check a website every hour and report back solely if there's a problem, you don't want to tap "Run" 24 times a day.
Apple has previously introduced ideas and then built on them with the idea that we've got used to the concept. It could well remove the notification for iOS 14, or just make it an optional setting.
We'd be grateful for a way to organize Shortcuts into folders, too.
Much bigger would be an alternation to the camera API. The stand-out feature of the iPhone 11 Pro camera with iOS 13 was the ability to simultaneously record from two of the phone's cameras. It was a startling demonstration and Apple should be rightly lauded for a feature that will appeal to all video makers –– except, again, there is one thing holding it back.
This multi-cam feature is for serious video makers, but no serious video maker will use it because at present the image quality is too poor. Apple has limited it to 1080p when the iPhone 11 Pro is capable of shooting at 4K. YouTube shows videos at 1080p, but if it downsizes to that from 4K, the image quality is still significantly better than when you originally shoot with the lower HD resolution.
Hot topics
If Apple does fix this, and give us settings in iOS 14 to use it, then it's still most likely to reveal this at the iPhone launch rather than at WWDC. Similarly, 5G is going to be the tentpole feature of the 2020 "iPhone 12" so if the company has any way to leverage the extra speed of 5G, we won't hear about it until then.
Nonetheless, Apple did recently acquire Spectral Edge, a UK company specializing in low light photography.
It did also buy IKenema, a motion capture technology firm, and Xnor.ai, an artificial intelligence outfit.
If anything to do with photography and cameras is a hot topic for Apple, so is health. Yet the majority of rumors about Apple's extensive health research tend to focus on the Apple Watch and the AirPods range. It's unlikely that there will be much visibly new in iOS 14 or iPadOS 14.
Animoji
Just based on how popular the feature is every year, you can bet money on seeing Craig Federighi demonstrating something new about Animoji or Memoji at WWDC.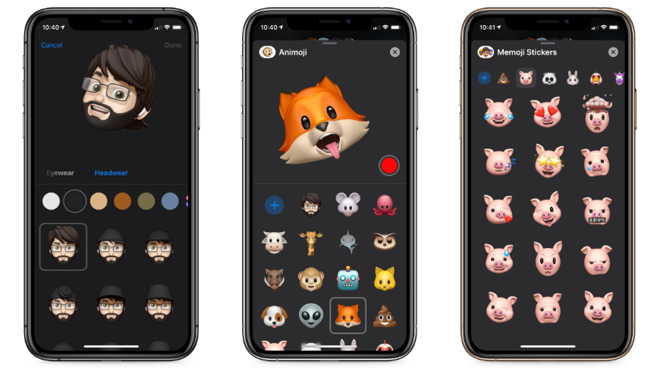 Expect more Memoji and Animoji options to come with iOS 14
We'd like to see iOS take a stab at producing your Memoji for you. If you've spent ages fiddling with the options and just not finding a way to make a good representation of yourself, it'd be a boon to have iOS 14 do it for you.
Siri
Apple may allow developers to add their own voice synthesizers within the operating system itself, opening up the possibility of users being able to install custom voices that could affect how Siri sounds on an iPhone or iPad in the future.
The change could provide a number of benefits, such as to move from the default voice to a version that can handle languages and dialects not currently supported by Siri. There is also the possibility of making wholesale changes to Siri's voice, giving it a celebrity's voice, for example.
Weather
The number one weather app on the App Store, Dark Sky, was acquired by Apple in March. This means several things for the service, including the app's removal from Android and the API being deprecated.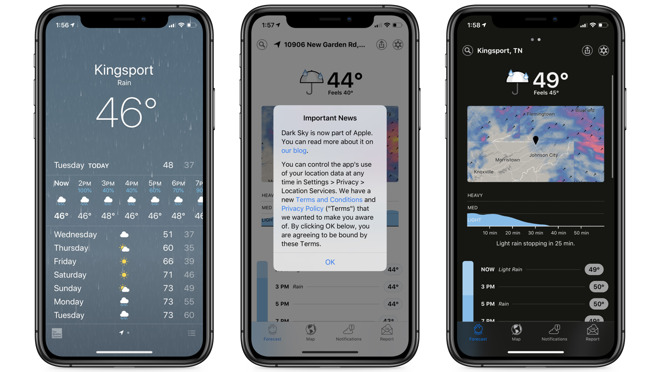 iOS 13's weather app vs Dark Sky
Not only does Dark Sky act as a great iOS citizen, it features a powerful iPadOS app as well. This could mean a weather app may finally be included on iPad by default. Shifting the weather service to the hyper local data provided by Dark Sky could mean a vastly improved experience for users.
A more intelligent weather service could also mean a more powerful Siri for automation as well. The implementation is key, and it could range from a simple data provider swap to a full iOS app redesign.
Messages
Apple appears to be testing the ability to retract Messages after sending —with text visible to the sender and recipients indicating that a Message has been deleted from the thread.
Additionally contacts can be specifically tagged in a group chat, with filters possibly getting added to limit notifications to messages that just include your own name, or the names of select others.
CarKey
Apple belongs to a "Car Connectivity Consortium" and it appears that iOS 14 may offer developers some new features associated with the group. BMW announced in December 2019 that they would be committing to a digital key standard.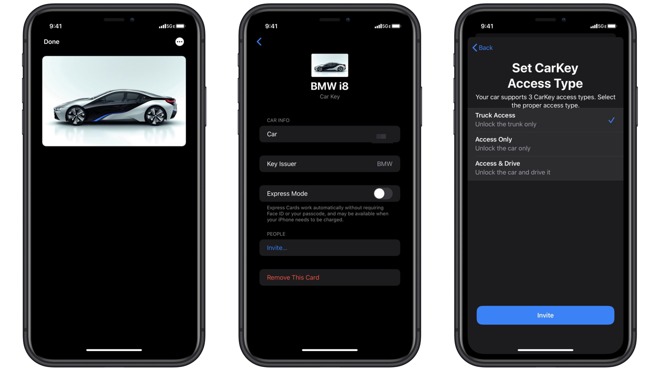 Alleged screenshots of Apple's CarKey interface. | Source: "DongleBookPro" via Twitter
Apple's API may allow users to designate iPhones or Apple Watches to act as a digital car key via NFC or BLE. The CarKey API code suggests that BMW may be the first to support it, but it is unknown if th feature will make it to the final release.
New code leaks suggest that the CarKey API will require devices to have background NFC and express mode availability. This would limit the use to devices with Face ID, since they are the only one with those features. However, the code does suggest there is a Touch ID model compatible, which may be referring to the "iPhone SE 2."
Find My
A new leak from iOS 14 code suggests that new features are coming to Find My. Users will be able to set up alerts if a family member is not at a certain location on time, like school or work. Location alerts can be customized to specific locations and days of the week.
Using the U1 chip in new iPhones and iPads, or in the upcoming Apple Tags, will allow users to find devices in Augmented Reality.
Wallpaper API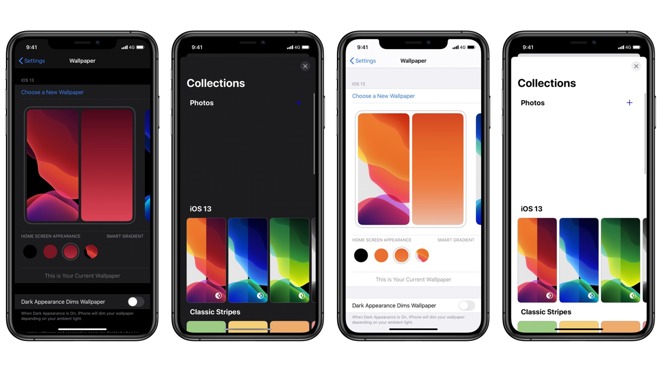 You may be able to download apps that tap into the system wallpaper. Images from @DongleBookPro
The API will give developers the ability to provide wallpapers in a specific format to the iPhone settings screen. Default wallpapers Apple provides will be shown in categories, rather than as a larger collection of images for the user to sort through.
The collections will, according to the screenshots, include those used in iOS 13, as well as "Classic Stripes," among other options. It is unclear what developers will be able to do with the API beyond providing light and dark mode versions of a wallpaper, or a variety of wallpapers that can shift as the day goes by.
Homekit in iOS 14
Night Shift, a feature in iOS that changes the color temperature of the display over the course of a day to ease a user's eyes, will apparently be coming to HomeKit. In cases where a smart bulb with color-changing functionality is in use, the bulb will be able to automatically and gradually adjust the color temperature through the day based on a schedule, with a similar ultimate purpose.
HomeKit Secure Video, added in iOS 13, offers some smart features for users, such as recognizing objects that appear in videos for easier searching through footage. In iOS 14, it is claimed the security feature will gain a face classification function, allowing it to identify individual people.
On the Apple TV for tvOS 14, it is also claimed there will be a permanent option to enable a HomePod stereo pair to be used as the AirPlay 2 output for the set-top box.
Essential Reading