Translate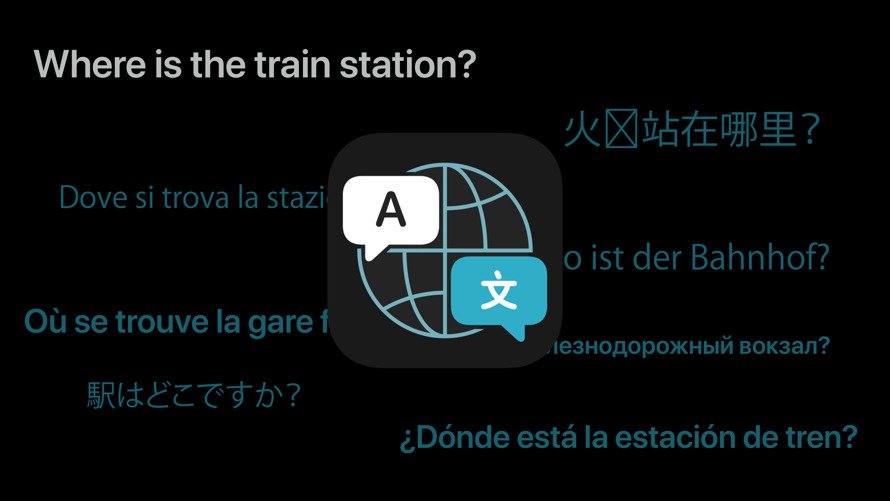 Translate is a system-wide feature for translating between several foreign languages and English. Download languages for offline translation and use the built-in app for live conversation parsing. The feature is even a part of Safari and will offer to convert entire webpages to English.
● Siri-powered intelligence
● App for iPhone and iPad
● Built into Safari
● Translating through Siri voice assistant
● Live conversation translating is available in-app
---
Get Apple News Directly in Your Inbox
---
Apple added the Translate app via its 2020 software updates, and improved the functionality in 2021. Appearing in Siri, Safari, and a standalone Translate app, the on-device intelligence lets users quickly translate spoken and written text between two languages without using any third-party apps.
While non-Apple translation apps have been in the App Store since the earliest days of the iPhone and iPad, iOS 14 marks the first time Apple has offered its own translation app.
The Translate app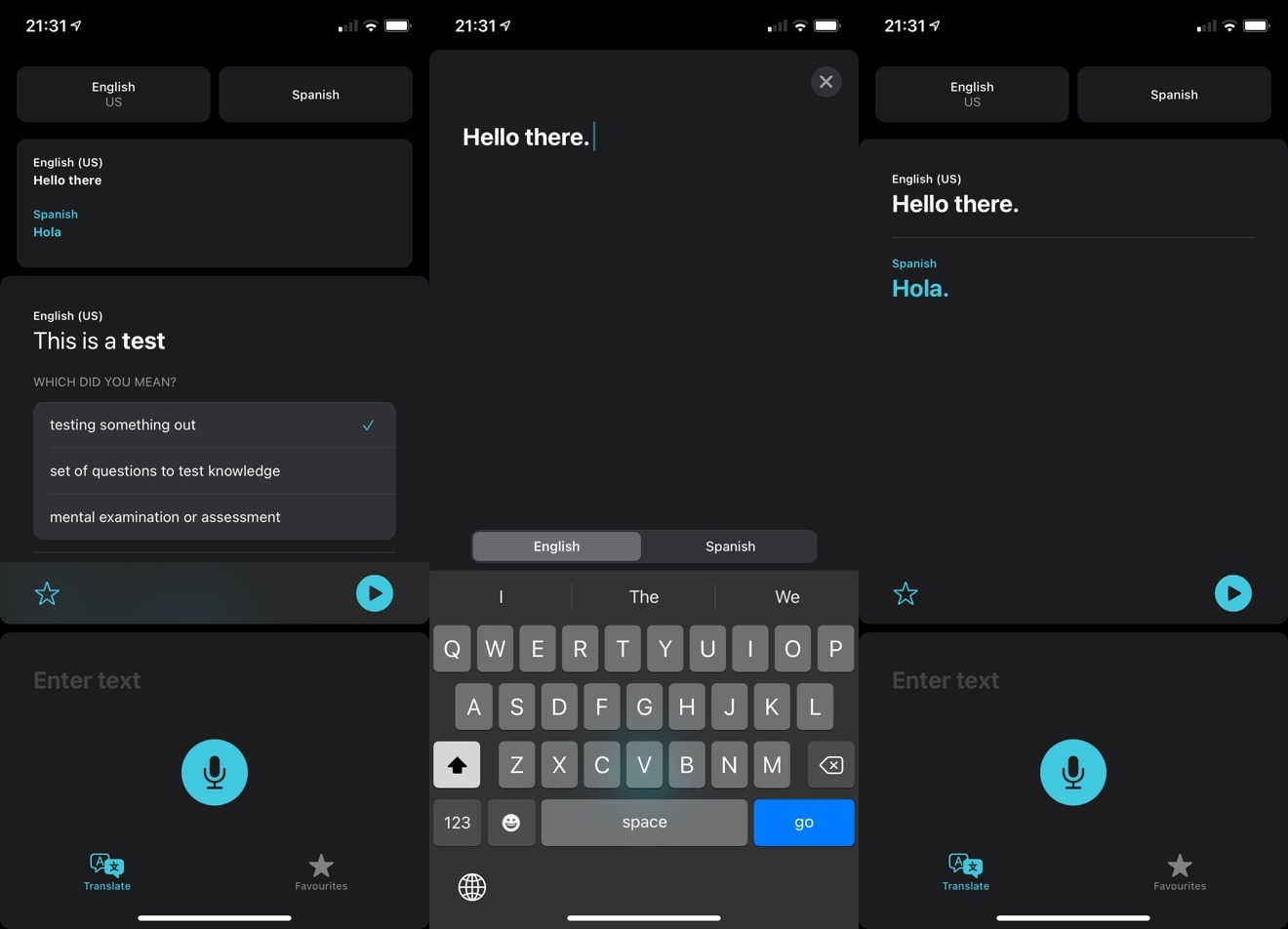 Translate is a Siri-powered standalone app that Apple launched with iOS 14. It converts spoken or written words or phrases between two chosen languages.
Apple's translation app is currently iPhone-only, but will be a part of iPadOS 15 when it releases in the fall of 2021.
Available Languages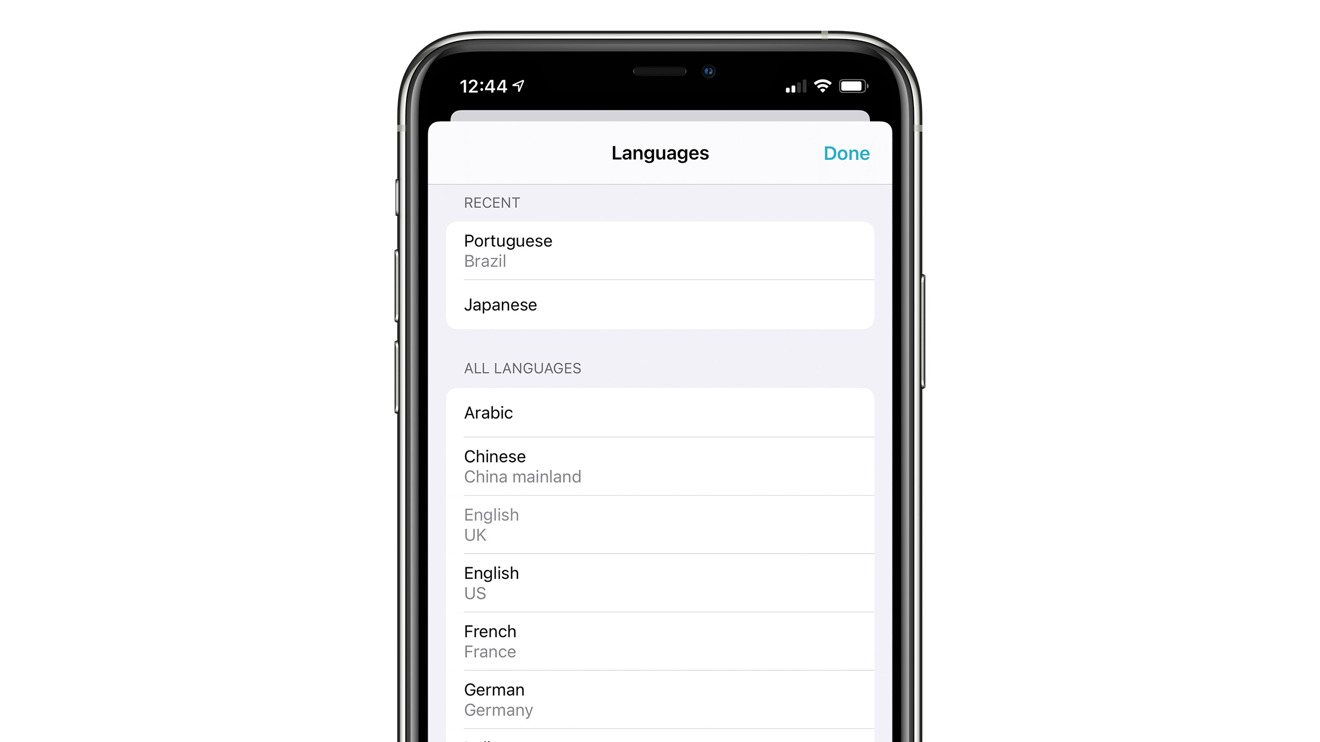 The app, which comes pre-installed on iOS 14 and later, has a minimalistic interface. You choose languages by tapping on the two language buttons at the top of the screen. By default, the first button will be the native language you use for iOS.
The Translate app currently supports the following languages:
Arabic
Chinese
English (UK)
English (US)
French
German
Italian
Japanese
Korean
Portuguese
Russian
Spanish
Spoken and Written Translations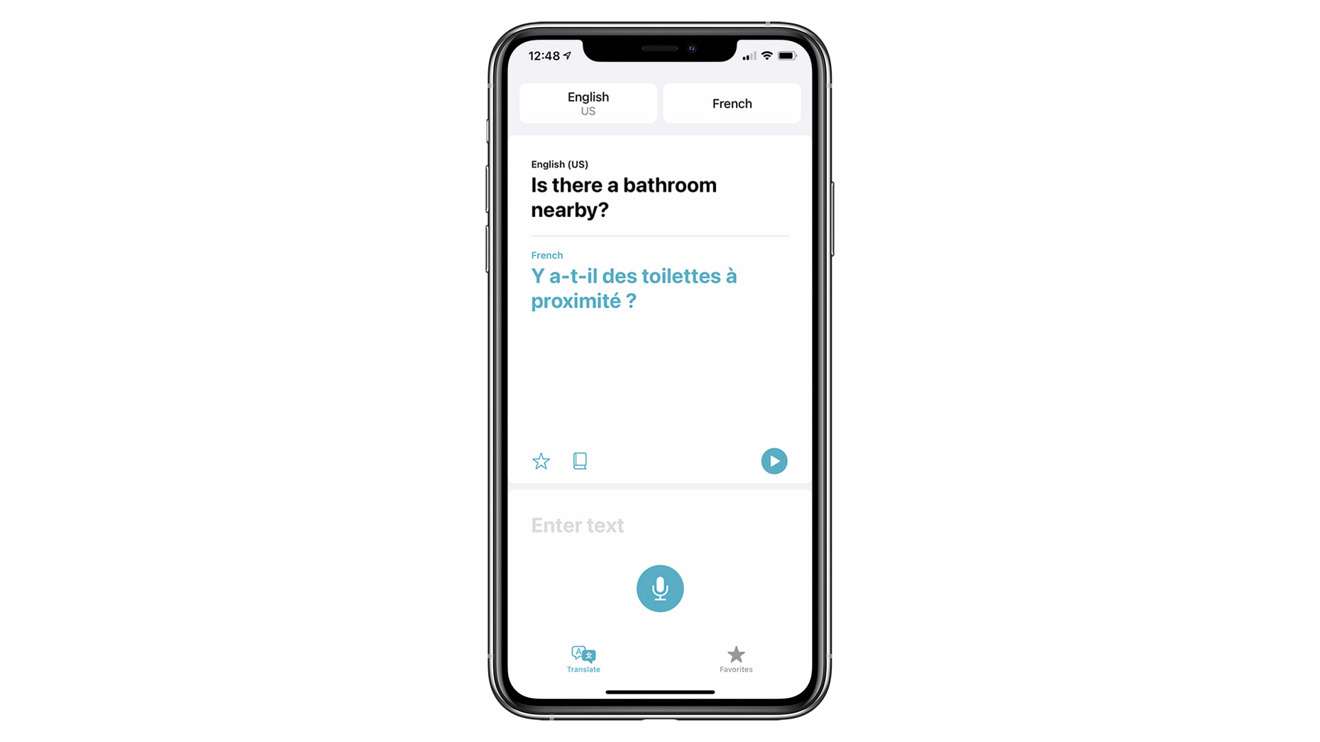 The app allows you to either type or speak the text you want to translate. If you say your words or phrase aloud, it will speak the answer in an AI voice and also display it onscreen. If you type your text, it will only show the translation, but you can still tap a "Play" button to hear it spoken.
There's a dictionary button that lets you look up individual words by tapping on them and a star button that allows you to add that translation to your favorites. Favorites reside in a separate tab you can navigate to at the bottom of the screen.
Translate Conversations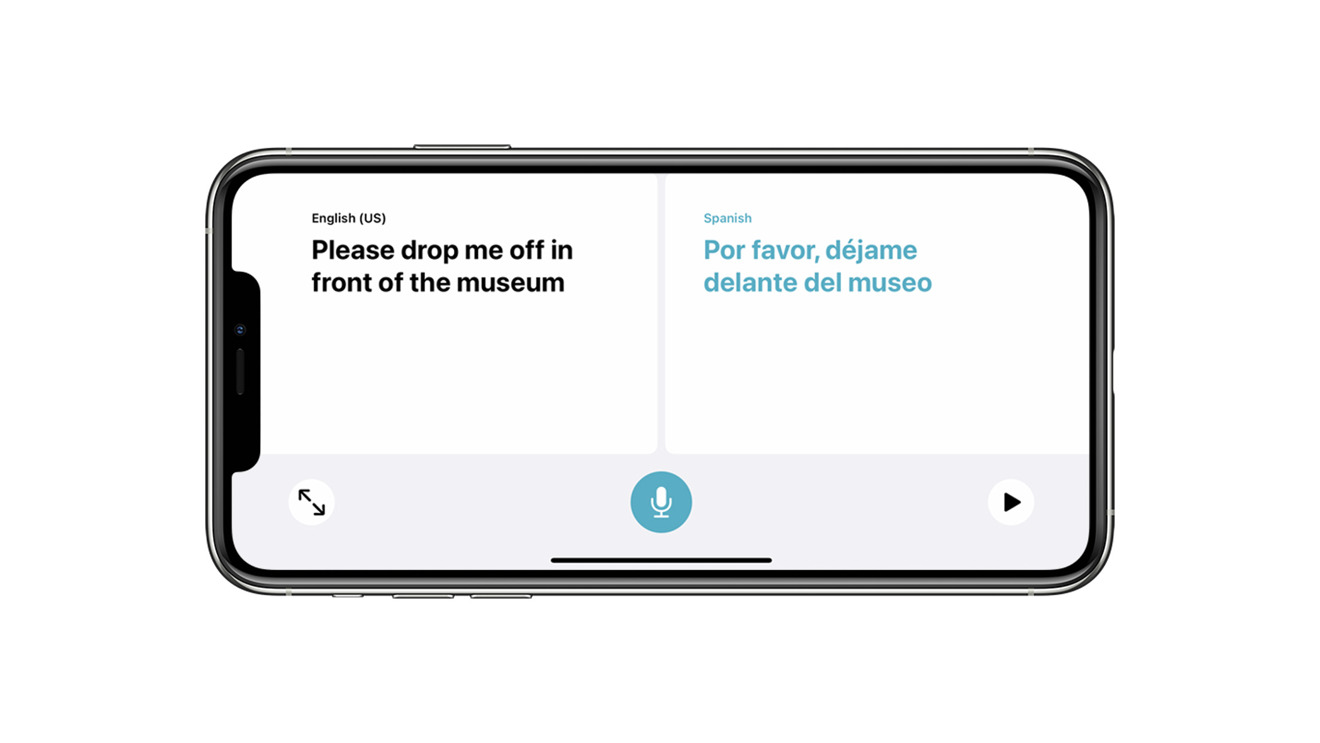 Translate also has a conversation mode that allows two people to use one iPhone to speak to one another in two separate languages. The app listens to each person speaking and plays spoken translations immediately afterward.
After choosing the two languages at the top of the screen in portrait mode, you can enter conversation mode by turning the iPhone into landscape mode. Each person taps the mic button before speaking. The Translate app will play the verbal translation immediately after each person says something.
If you turn on "automatic detection," the app will figure out on its own which language you're speaking and translate accordingly. You can toggle automatic detection on or off in settings.
While in conversation mode, you can also tap on the full-screen button to display the resulting translation in extra-large type. This can be useful for showing someone a translation from a distance.
Offline Translation
The Translate app supports offline languages. The language-selection menu allows you to choose any of the available languages to download to your device. Offline languages also enable you to use the app without an available data connection.
In the iOS Settings app, you can also set the app to only support offline languages even when it has a data connection. While Apple cautions that this mode may be less accurate, it prevents any of your data from leaving your device, adding extra privacy assurances.
System-wide translation
Translate in Safari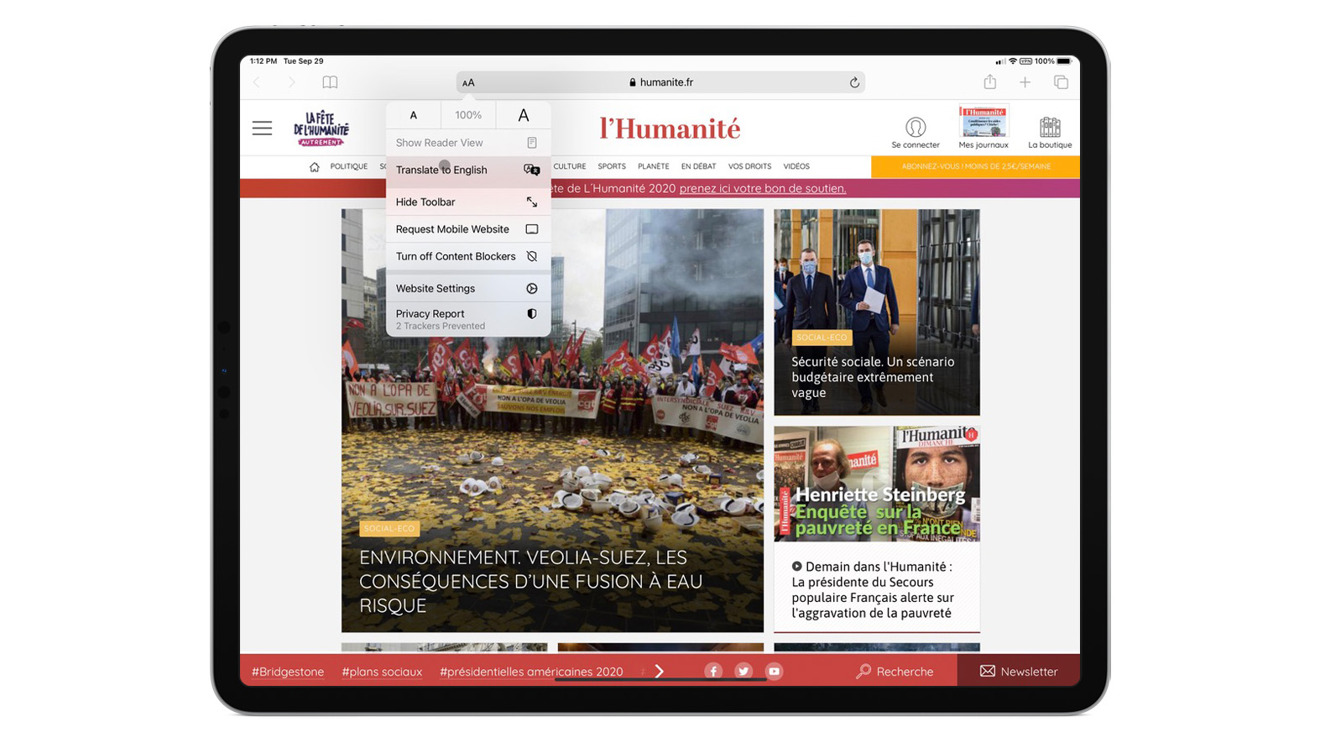 Apple also added native translation to its Safari web browser in iOS 14, iPadOS, and macOS Big Sur. It translates entire web pages from their original language into your native language.
To use Safari translation:
Tap on the "AA" button at the left end of the address field. If the page is translatable, you'll see a "Translate to" option in the menu. Tap that, and if it prompts you to "Enable Translation," choose that as well.
You should then see the entire webpage displayed in your chosen language.
To return to the original language, tap the translate button on the left of the address field that's now in place of the "AA" button.
Translate with Siri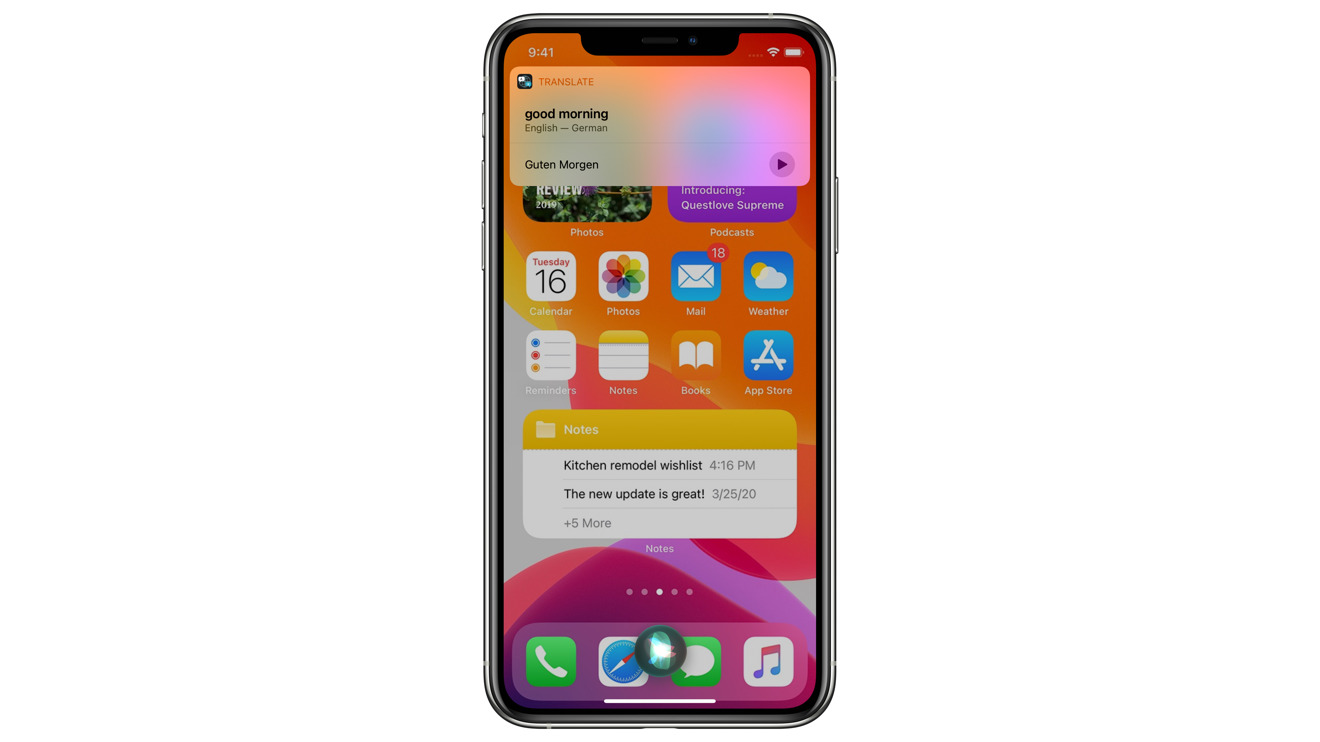 Though all of Apple's translation features use Siri intelligence, you can also use the Siri voice assistant to translate words and phrases to another language. Siri first gained translation abilities in iOS 11.
When used in the voice assistant rather than the standalone app, Siri can only translate your spoken words and phrases to a destination language. Unlike in the app, Siri won't convert words and phrases from other languages back to your native language.
Translate with Live Text in Photos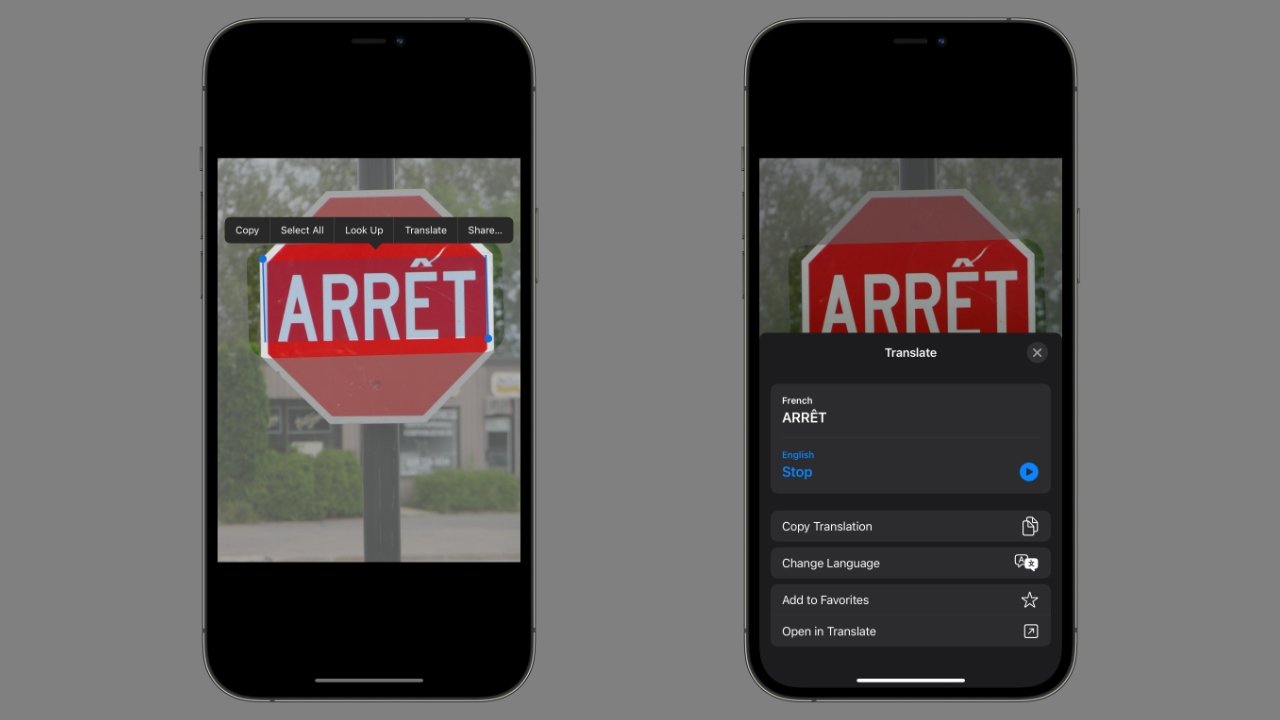 Live Text is included in Apple's 2021 operating system releases available in the fall. Machine learning algorithms see text via the Camera app or via photos already taken in the Photos app. Select text by highlighting it and perform various operations like making a call or setting a calendar event.
Thanks to system-wide translation, users can also translate text directly from their camera's viewfinder. Just select the text in the image and pick "Translate" as an option. This feature was previously seen as a powerful third-party app on the App Store, but is now baked into the operating system.