macOS Big Sur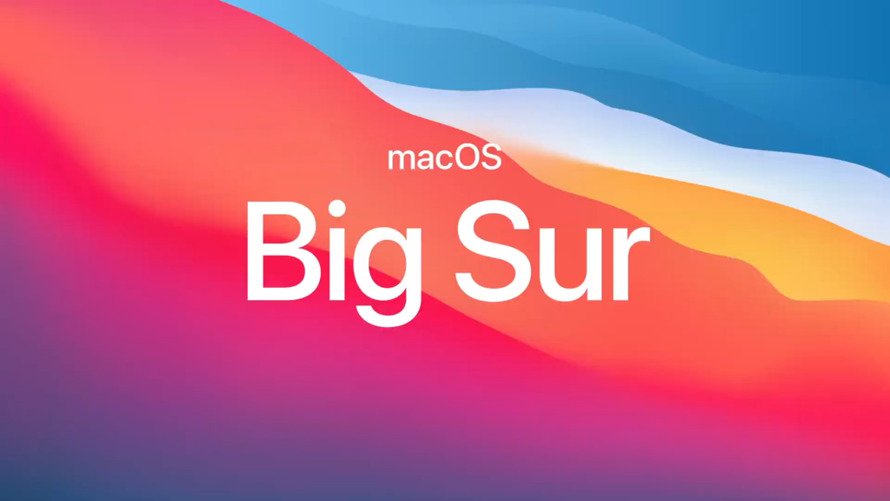 Apple introduced macOS 11 "Big Sur" during their WWDC keynote presentation in June 2020. The new release eschews over 19 years of OS X naming for the next big step in development. New design refreshes across system apps, more vibrant and popping icons, and a new set of Mac Catalyst apps mark a big first step in the next chipset transition.
● New design language
● Icons more iOS-like
● Improved Safari
● Mac Catalyst iMessage app
● New Apple Maps experience
● Releases November 2020
---
The next Mac operating system is called macOS Big Sur. The version numbering finally goes to 11 to signify a major transition year for the Mac and Apple. Apple has not announced when the update will be available to the public, but it is available for anyone who signs up for the beta program.
The naming for Mac operating systems has used macOS 10 or Mac OS X since its first release in 2001. By moving the version number forward Apple wants to signify the importance of the Apple Silicon transition and the design revisions that will arrive for all customers later in 2020.
macOS Big Sur Features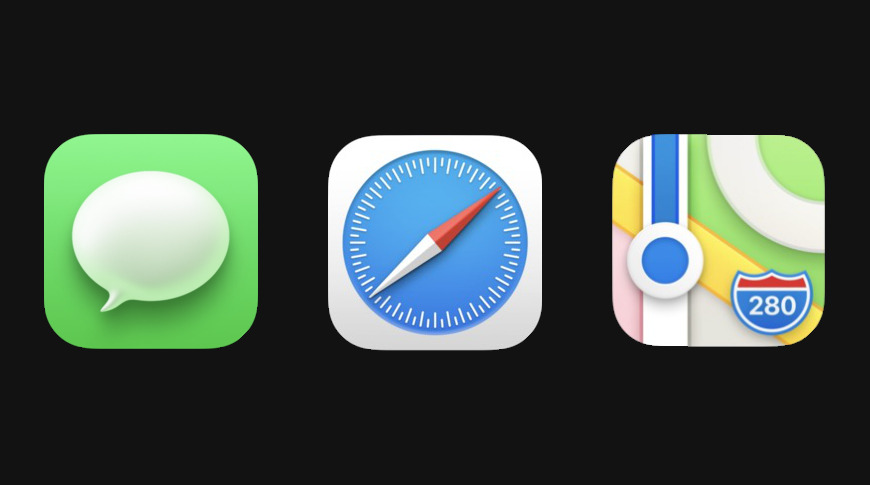 The first most obvious change in macOS Big Sur is the design. More curvature in window edges, app icons designed to mimic their iOS counterparts, and widgets made with the new iOS 14 designs.
More changes include disappearing menu items and buttons that fade into view only when needed. New redesigns for colorful icons and interactions can be found across all major Apple apps including the iWork apps.
The control center has also made its way to Mac, where users will find easily changed system controls for brightness and volume. The new control center can be found in the menu bar on the top right of the display.
Safari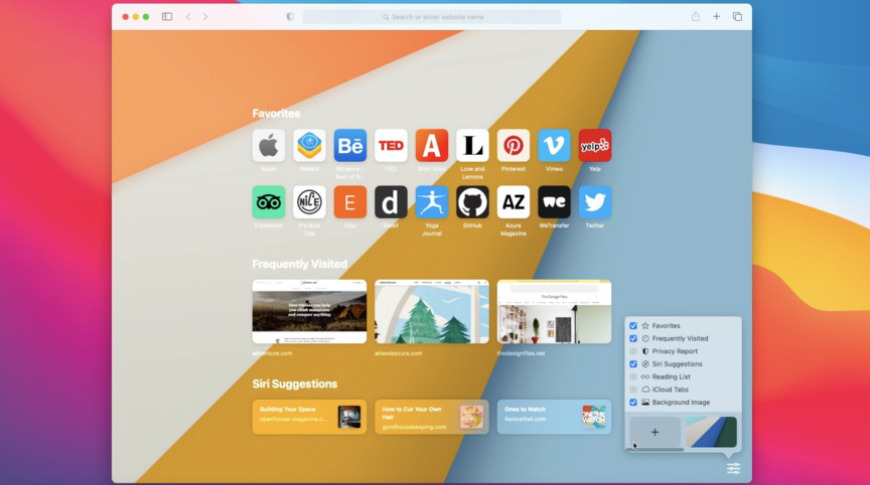 Safari gets some updates with every macOS release, but this one changes many interaction and design elements across the board. Apple also claims this version of Safari will be faster and more secure than ever.
This is the "biggest update to Safari since its original launch in 2003," at least according to Apple. New customization options allow users to add a custom wallpaper to the Safari start screen. Reading lists and iCloud tabs will now occupy the open space on this screen.
Built-in translation tools are now in Safari, which will detect languages and translate them from seven languages with just a click.
Apple has expanded the available Safari Extensions in the Mac App Store as well, with two new categories for editorials and top charts.
Other small updates include background password monitoring in data breaches, and the ability to control where an extension will work per webpage.
Messages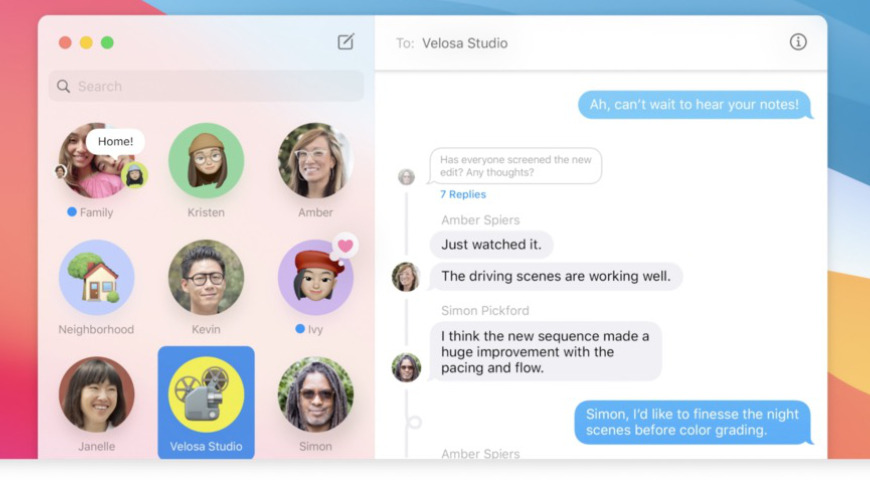 Messages on the Mac is now a Mac Catalyst app. That means all the features of iOS 14's Messages app will work on macOS Big Sur as well.
New pinned conversations, group chat functionality, and a much-improved search function were all included in this new app. You can directly mention people in group conversations and see specific threads by commenting directly on a message.
Customization for Memoji has been expanded with face coverings and three new sticker options. You can now send a hug, fist bump, and bashful stickers using your Memoji or Animoji of choice.
Moving from Intel to Apple Silicon using macOS Big Sur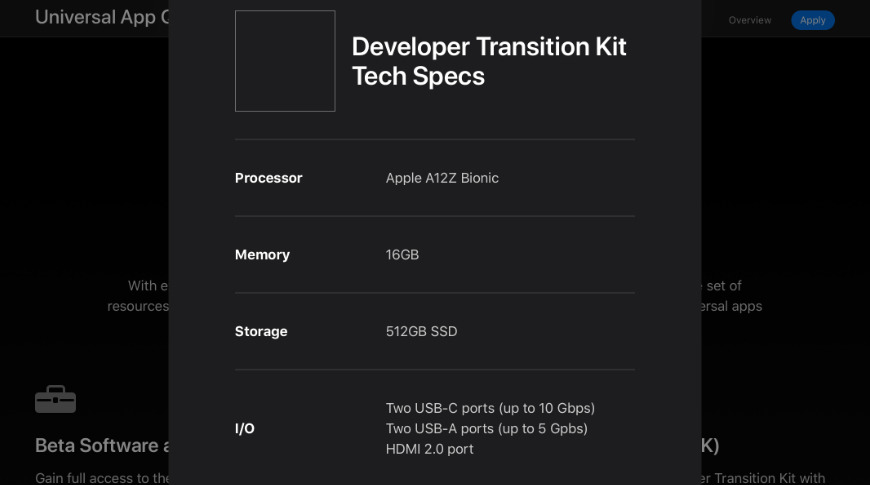 Apple's transition to an ARM Mac is one of their worst kept secrets. Apple discussed the transition plans during their WWDC keynote and said that all the tools for the transition are included in macOS 11.
Using the provided Developer Transition Kit, developers can begin optimizing their apps for use on custom Apple Silicon chipsets. The development kit comes in the form of a Mac mini running the A12Z Bionic chipset found in the iPad Pro.
Transition is the biggest theme of macOS 11 Big Sur, with it delivering a common user interface design language like iOS to the system, an emphasis on Mac Catalyst, and the move to Apple Silicon.