iWork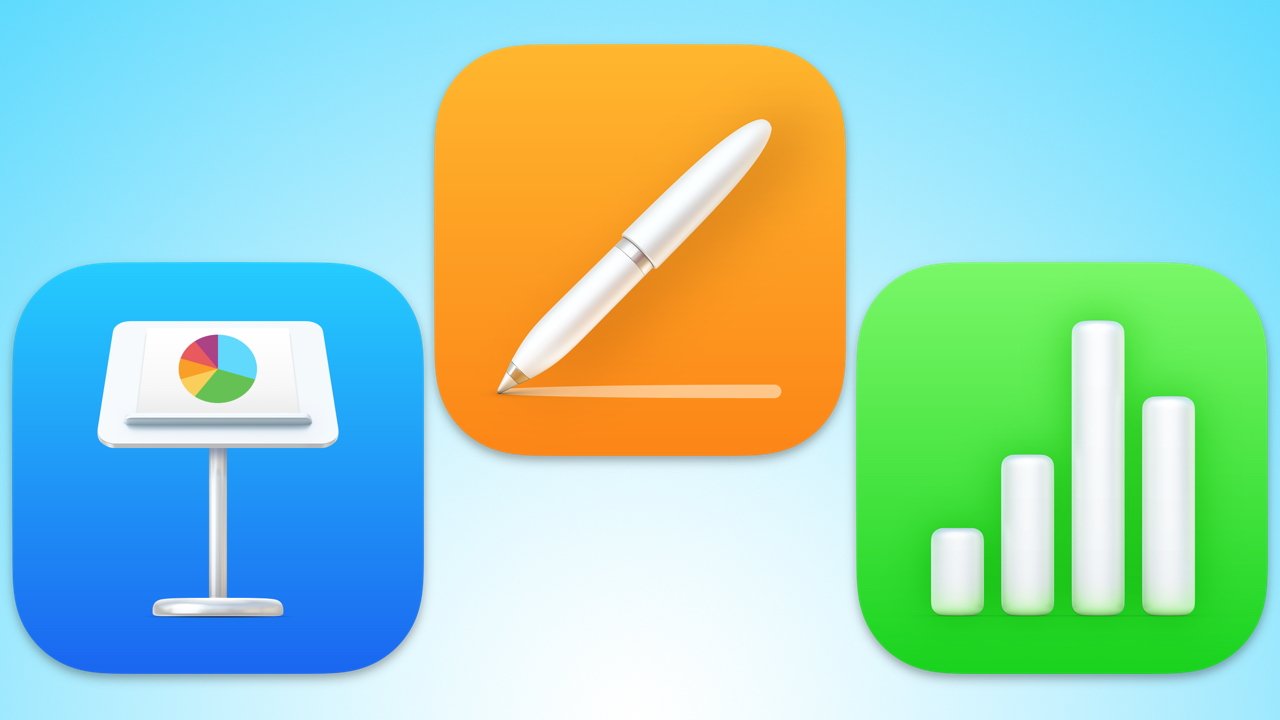 iWork is an office productivity suite that allows users to create word-processing documents, spreadsheets, and presentations. The three apps (Pages, Numbers, and Keynote) are free to anyone with an Apple ID. They're available on macOS, iPadOS, iOS, and the web.
● Pages - a word processor
● Numbers - a spreadsheet app
● Keynote - for slideshows
● Available on all Apple devices and the web
● Collaborative features

---
Get Apple News Directly in Your Inbox
---
iWork is Apple's suite of office apps, available for macOS, iOS, iPadOS, and web apps through iCloud.com. The collection of apps includes Pages, Numbers, and Keynote — a word processor, spreadsheet, and presentation software, respectively.
The iWork Suite
Apple provides Pages, Keynote, and Numbers for free with any purchased Apple device. Users can access their files synced across iCloud from any device they are signed into, plus there are limited tools available in the web versions of the app for use on Android or Windows devices.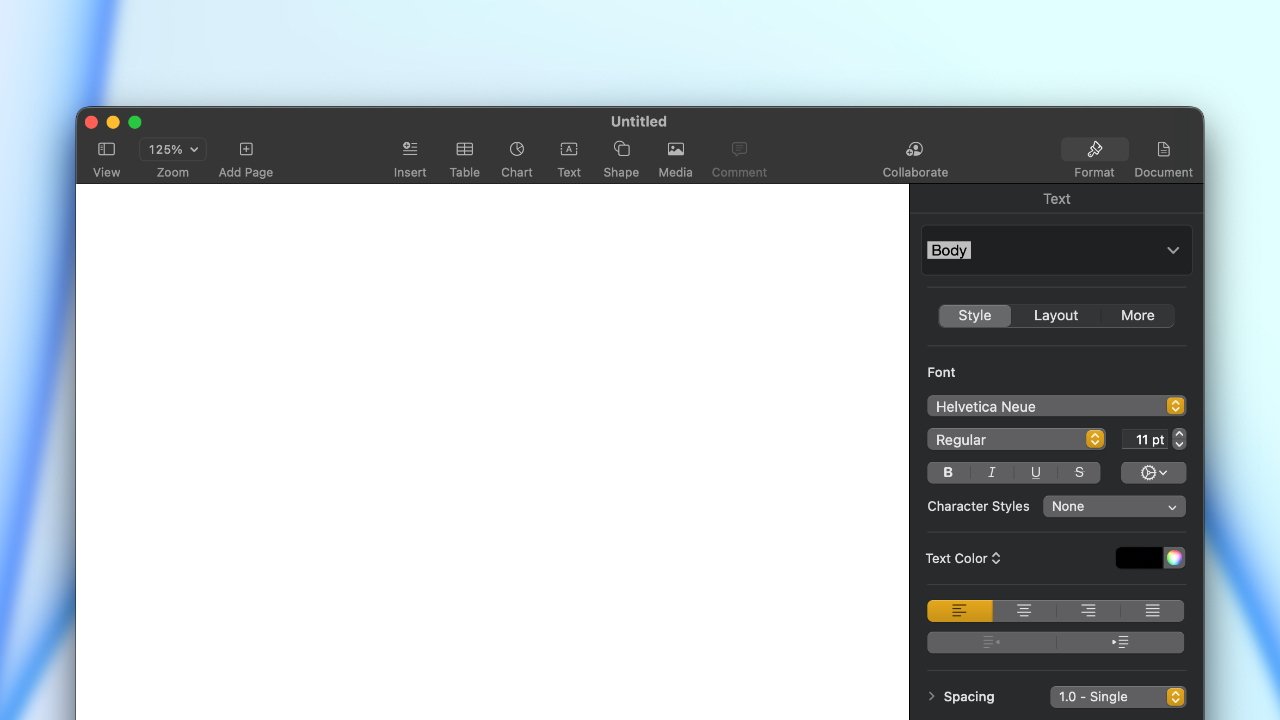 Since Microsoft has moved to a subscription service with Office 365, and Google Docs tends to misbehave on Apple products, Apple's suite of productivity apps are a great option for anyone all-in on Apple products. While other options are more universally compatible or offer better collaborative tools, Apple's iWork Suite strengths lie in stability and simplicity.
Pages
Apple describes Pages as "a canvas for creativity." Pages provides a variety of templates and tools that allow users with a penchant for artistry to enhance word-processing documents with an Apple-esque visual flair.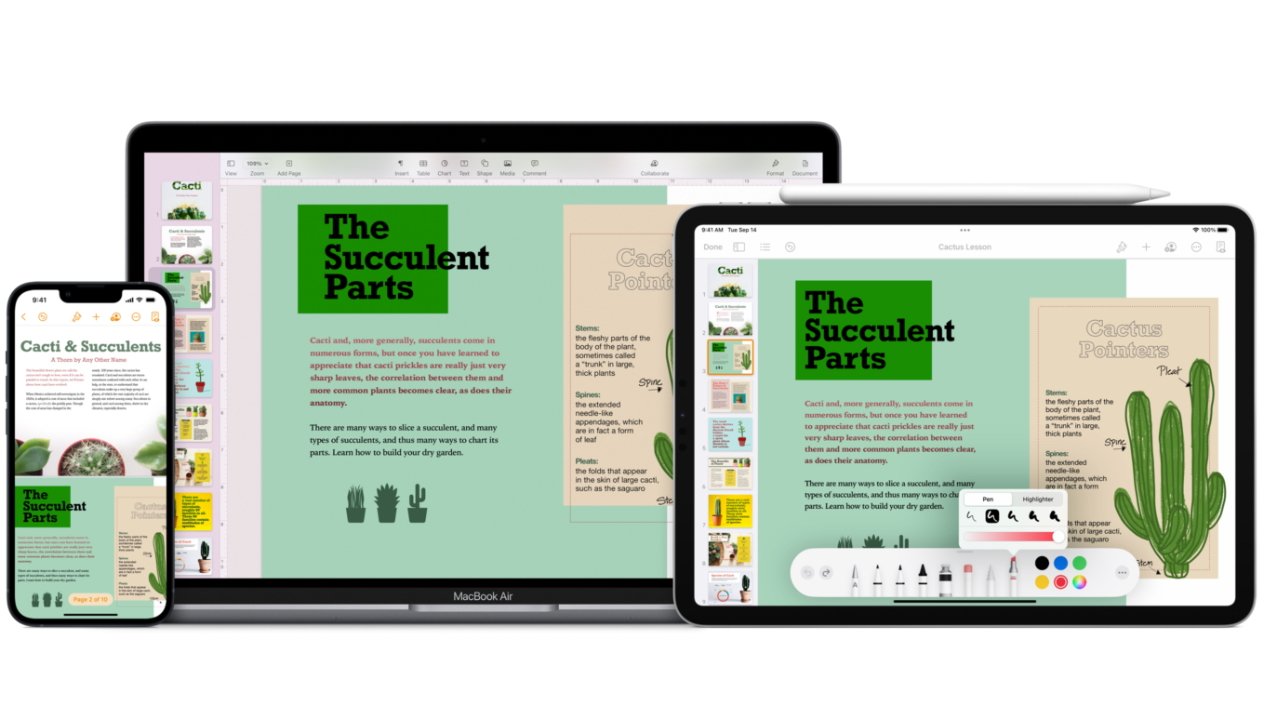 Pages also offers all the familiar basics you'd expect from a word processor. It has a straightforward layout that lines up with Apple's modern software design language.
When it first debuted in 2005, Pages' primary focus was on creating documents intended to be viewed as printed hardcopies. But in today's digital world, the app now includes support for image galleries, embedded videos (including YouTube links), audio, animations, and display text filled with color gradients or images.
Pages includes over 70 Apple-designed templates for projects like resumes, newsletters, books, flyers, cards, and posters. You can also create your own templates on both macOS and iOS.
In 2018, Apple added the ability to create eBooks in Pages. In 2020, the company discontinued its previous book-creation software (iBooks Author), pointing wordsmiths to Pages for Apple Books publishing.
Pages saves documents in Apple's standard format (.pages) and can open and edit Microsoft Word and other standard word-processing documents. Users can also export their work to formats like Word (DOCX), PDF, EPUB for eBooks, plain text (TXT), rich-text (RTF), and legacy Pages '09.
Numbers
Numbers, Apple's answer to Microsoft Excel, makes it easy for users to add Apple-designed visuals to the world of spreadsheets.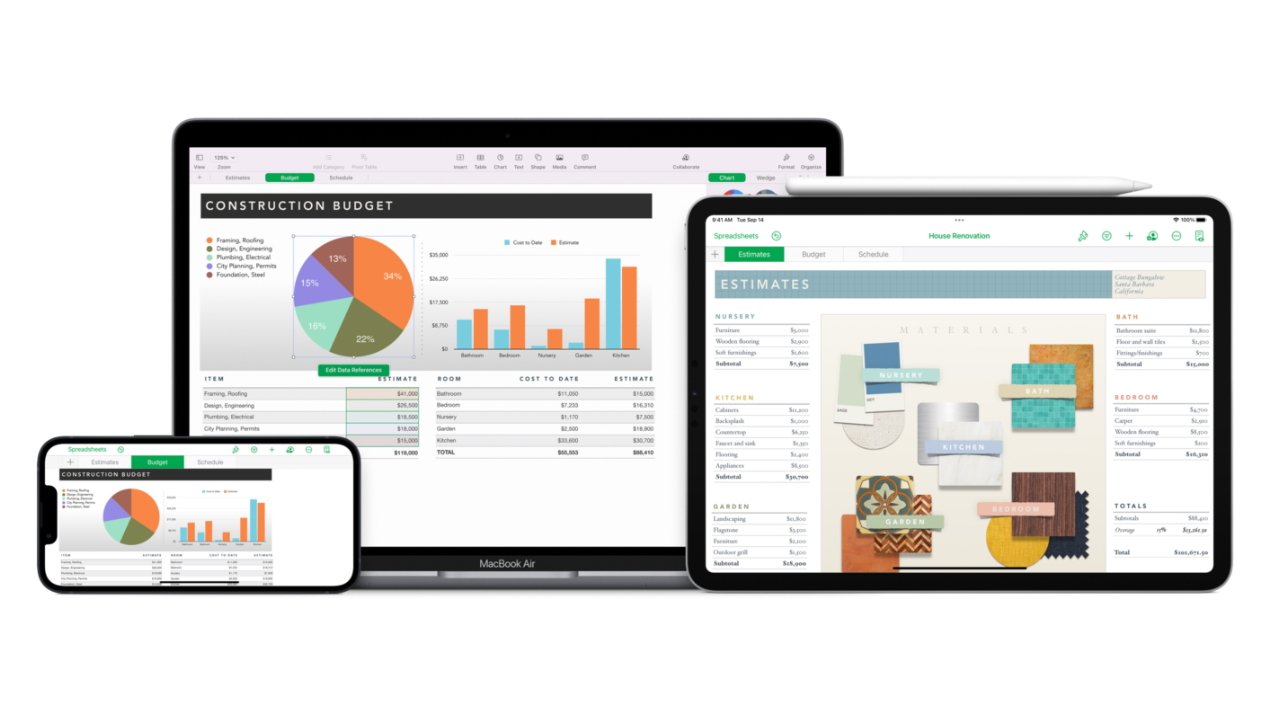 Rather than starting a new document with an endless grid of cells the way Excel does, Numbers launches a blank canvas, allowing you to organize the space as you see fit.
Numbers includes a variety of ready-made templates. Categories range from the basic (things like classic tables, charts, and checklists) to financial (budgets, stocks, and savings), personal (calendars, schedules), business (invoices, employee schedules), and education (attendance, grade books, and GPA).
Numbers supports hundreds of functions for simple and complex formulas for math-oriented spreadsheets. And suppose you want a visual representation of your data. In that case, you can insert various donut charts, bars, and interactive graphs, all in the design language you'd expect from Apple.
Numbers saves documents in Apple's standard format (.numbers) and can also open and edit Microsoft Excel documents. Users can export their work to Excel (XLS), CSV, TSV, and legacy Numbers '09 formats.
Keynote
Keynote is iWork's presentation app, serving as a rival to the industry-standard Microsoft PowerPoint as well as Google Slides.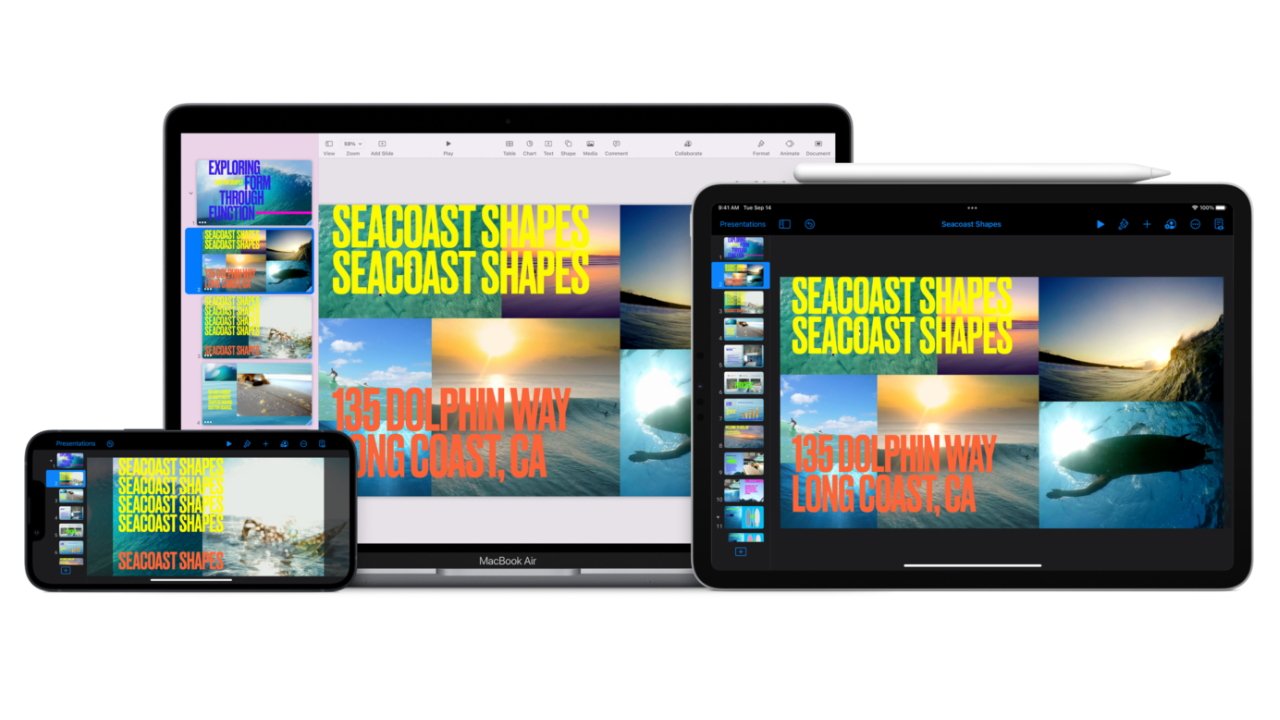 Keynote includes beautiful Apple-made templates (ranging from simple and minimal to bold and colorful), various slides, and customizable transitions. The app makes it easy to adjust themes to your liking, add new slides, find and tweak the transition that works just right for you, embed audio or video, and customize the appearance of presentation mode.
Keynote saves documents in the iWork presentation format (.keynote) and can also open and edit Microsoft PowerPoint docs. Users can export their work to PowerPoint (PPTX), PDF, movie (Apple's M4V), GIF, various image formats, HTML, and legacy Keynote '09.