Apple updates iWork with iOS 17, macOS Sonoma features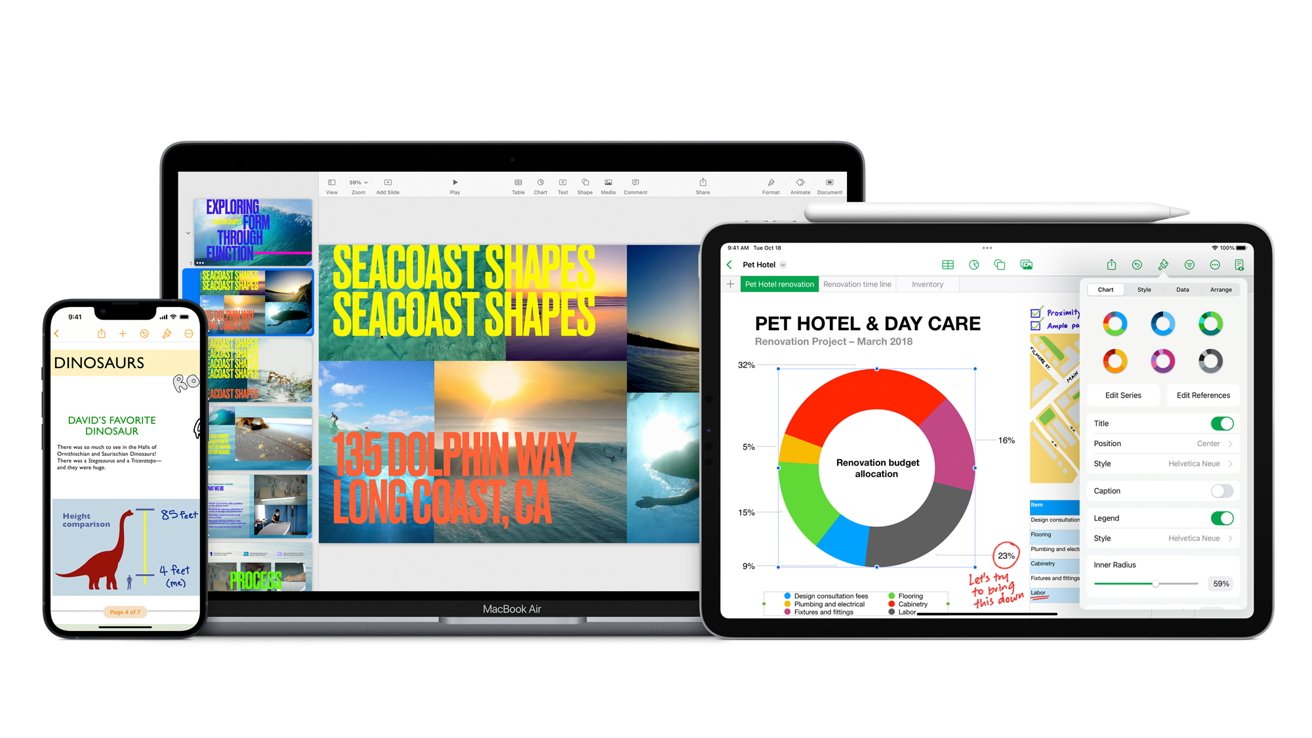 Newly updated iWork 13.2 with Pages, Numbers, and Keynote for the Mac, iPad, and iPad, has now been launched to take advantage of Apple's new operating system updates.
All three iWork apps have added support for USDZ format, which Apple says brings "new dimension" to users' documents and presentations "with 3D objects. Then Pages has gained a new Minimalist Report template, "featuring elegant typography, colors and layout."
The word processor also adds new style paragraphs that in particular include new options for borders. And charts imported from Microsoft Office into Pages or Numbers app will now no longer have external borders.
Those Microsoft Office borders are also removed from charts imported into presentation app Keynote. But otherwise, Keynote concentrates further on animation, and in particular with its USDZ format support.
Apple says that Keynote users can "play embedded animations within USDZ files or use Magic Move to animate 3D objects across slides.
The new version 13.2 updates have rolled out simultaneously the Mac and iPad versions of the three iWorks apps in the App Store.
The new versions of the iWork apps require macOS Ventura 13.0, iOS 16.0 or iPadOS 16.0 and later.