Apple updates iWork apps with macOS Ventura & iPadOS 16 features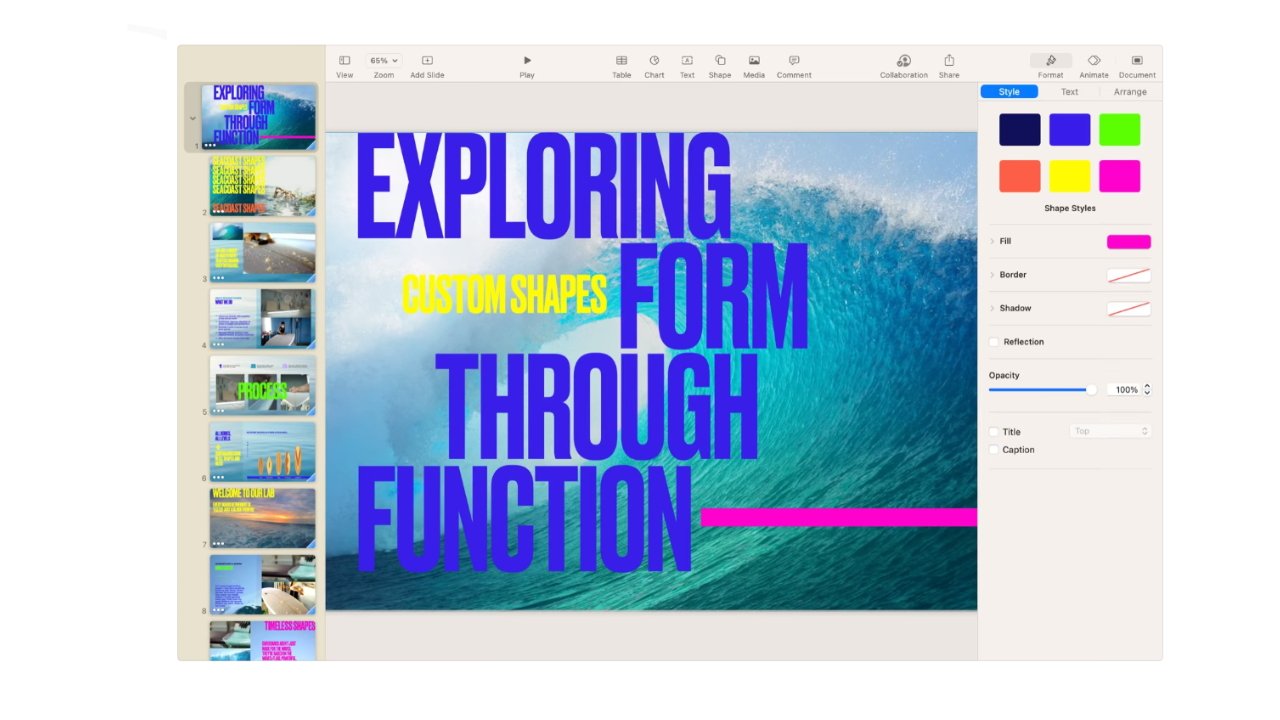 Pages, Numbers, and Keynote have been updated to work with Apple's new macOS, iOS, and iPadOS releases, along with new functions in all of them.
New features for all apps
All three iWork apps, across both the Mac and iPhone/iPad, have certain new features in common:
A new activity window shows collaboration details
You can now be notified when a collaborator joins or makes changes
Share documents in Messages, and see updates in the conversation
Send a Message or start a FaceTime call from within a document
Work across multiple documents with Stage Manager
Remove the background from images
The Mac versions also all allow you to manage collaboration from within the File menu.
New for Pages
Pages 12.2 for iPad takes advantage of the new customizable toolbar in iPadOS 16. Users can get to favorite tools faster, and also insert images quicker.
For both iPad and Pages for Mac, there's also a new Blank Layout template, as opposed to the familiar Blank Document. it's intended to make it easier to "start documents that let you freely arrange text and graphics."
New for Numbers
BITAND
BITOR
BITXOR
BITLSHIFT
BITRSHIFT
ISOWEEKNUM
CONCAT
TEXTJOIN
SWITCH
There's also an improved auto-complete feature, which now shows "suggestions based on the contents of other cells in the same column."
New for Keynote
Keynote 12.2 for iPad has added the ability to style charts "with additional controls for colors, lines, and number formats." It's also revised the printing and PDF export features to provide more options.
As well as the ability to remove backgrounds from images, Apple's release notes also say that Keynote 12.2 for Mac can "remove or replace the background of live video for a dramatic effect."
The new versions of the iWork apps require macOS Ventura, iOS 16, and iPadOS 16.