AirTags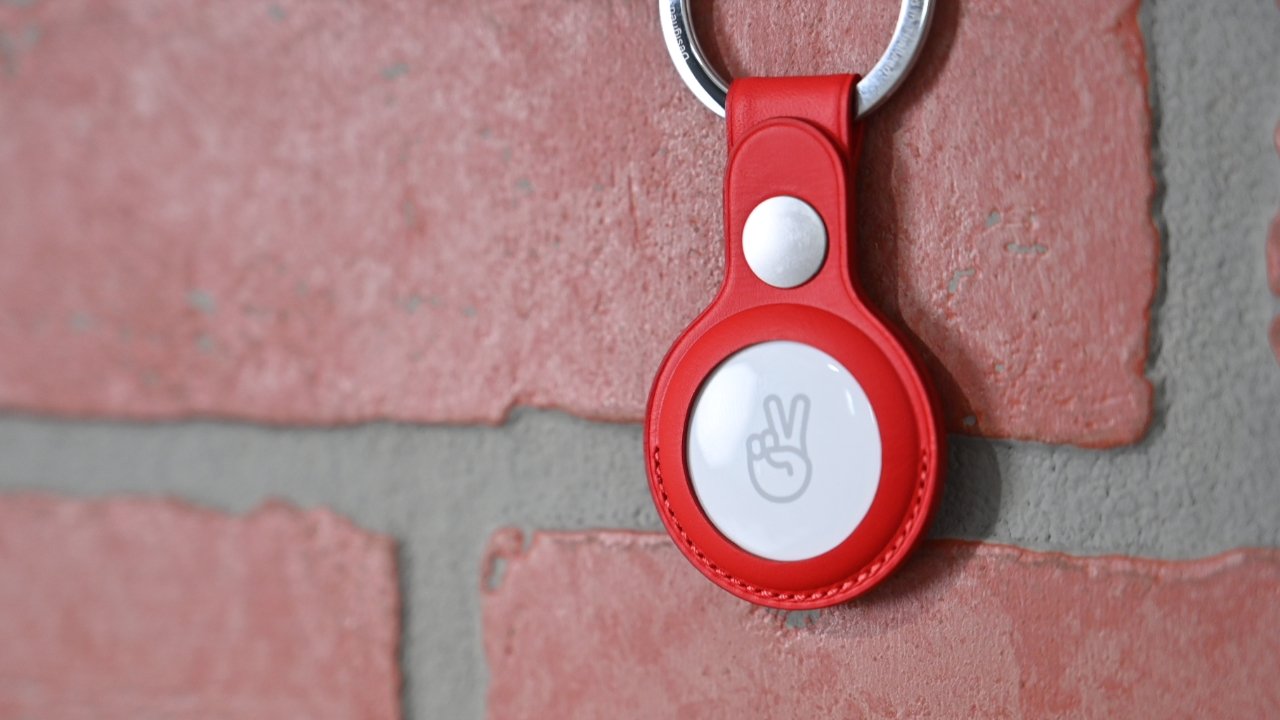 The Apple AirTag is an item tracker that can be attached to objects like backpacks or keychains. It uses the Find My ecosystem to ping nearby Apple devices when in lost mode so users can locate them. Controversy has arisen around their potential use as a stalking device.
● Custom emoji engravings
● Precision Finding
● Private and secure network
● $29 for one
● Find great Apple product deals
● Find prices starting from $29 for one or a 4-pack for $99
---
Get Apple News Directly in Your Inbox
AppleInsider may earn an affiliate commission on purchases made through links on our site.
---
Apple introduced the long-awaited AirTag at the "Spring Loaded" event in April 2021. The devices are meant to aid users in tracking objects that otherwise have no smart features, like backpacks and keys.
They take advantage of the Ultra-Wideband chip, U1, in the latest iPhones to find lost devices with precision. The Find My app shows the current location and can get users within a few feet of the tracker.
Apple initially introduced Ultra Wideband to increase the accuracy of AirDrop by offering a direction-based method to share content. This technology uses triangulation and motion to determine what where nearby devices are.
The AirTag was built with privacy and safety in mind. Apple continues to update how the tracker works to ensure it is not abused by stalkers or criminals.
AirTag Features
AirTag works offline and pings nearby Apple devices to mark its location online. With over 1.5 billion active Apple device users, there are very few locations on earth where you won't be able to ping a lost device.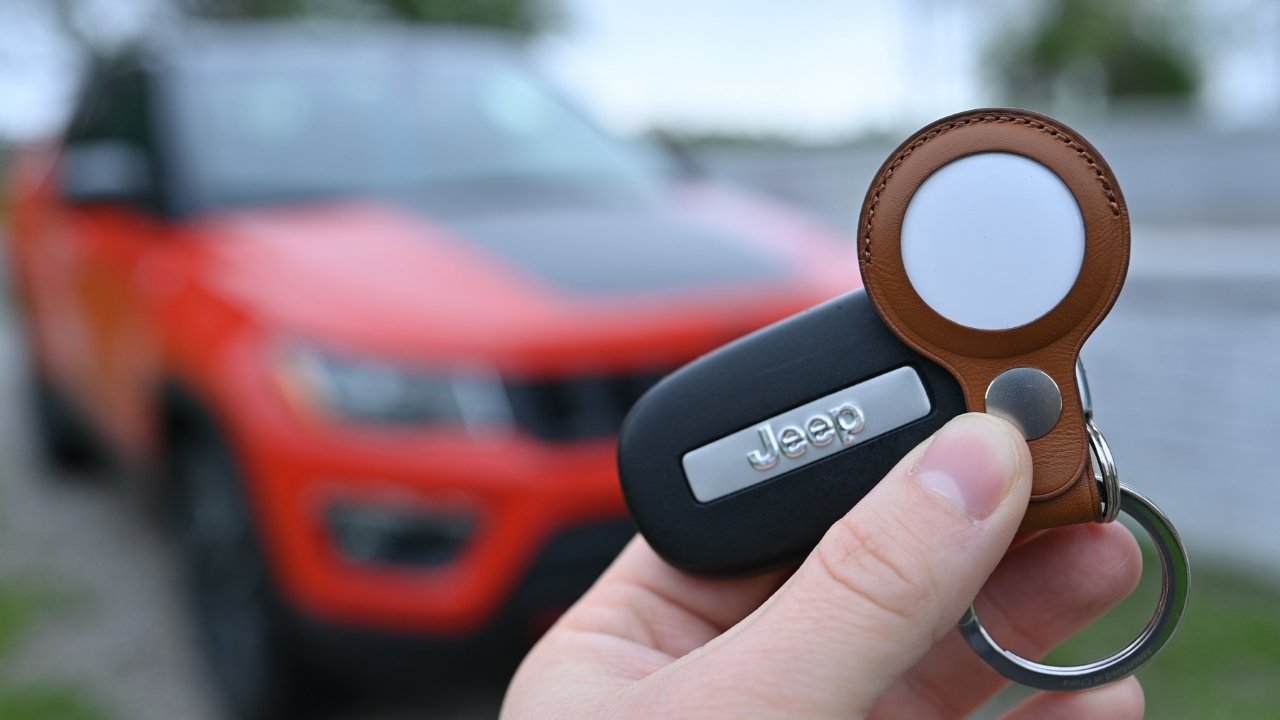 Users can also place AirTag into Lost Mode and be notified when it is in range or has been located by the vast Find My network. If someone finds a lost AirTag, they can tap it using their iPhone or any NFC-capable device and be taken to a website that will display a contact phone number or email for the owner if they have provided one.
Built-in Privacy
AirTag is designed with the same privacy and security found in Find My. No location data or location history is stored inside the device. Communication with the Find My network is end-to-end encrypted. Only the owner has access to location data, and no one, including Apple, knows the identity or location of any device that helped find it.
The AirTag broadcasts a Bluetooth signal that devices in the Find My network can detect. If an AirTag is disconnected from its owner's device, it will update its location based on the next Find My device it can ping. A passerby with an iPhone won't be alerted of the AirTag, but the AirTag can send you a notification if it accesses the Find My network while in Lost Mode.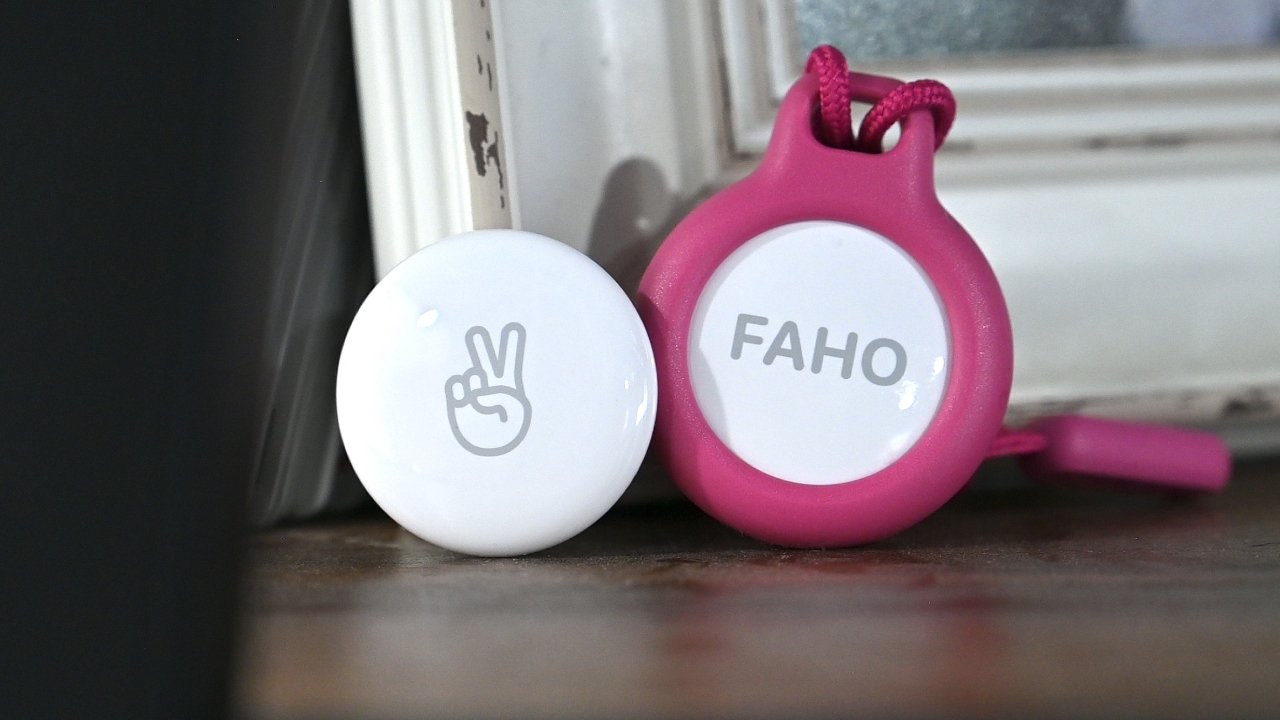 When someone discovers an AirTag and taps it with their device, it tells them only the information the owner allowed. The owner won't be alerted to who found a lost AirTag, only that its location has been updated in the Find My network.
Apple doesn't advise using the AirTag as an anti-theft device. It is meant to locate lost devices, and stolen devices should be reported to the proper authorities.
Users cannot share an AirTag with family members. This prevents unwanted tracking of a member of your Apple family and limits the ability to place a single AirTag on a shared item such as car keys. Only the owner of the AirTag can put it in lost mode or see its current location in the Find My app.
Anti-Stalking Features
Apple has implemented a feature in iOS 14.5 to prevent bad actors from hiding trackers on a person. If the iPhone detects a device using the Find My network following the person around, perhaps in a backpack or vehicle, the iPhone will alert the user of the tracker.
This alert will only occur when the tracker has been separated from its owner's device, so don't worry about spurious notifications while riding a bus or walking in public. Android users can find AirTag as well, but manually via an app that must be downloaded from Google Play.
If an AirTag has been separated from its owner for an undesignated period of time, it will begin chirping regularly. Reports indicate the chirp is only about 60 decibels at its loudest and can be easily smothered if the AirTag isn't in an open space. This chirp is the only automatic protection against stalking Apple can provide to those who do not have an iPhone.
Notably, cheaper tracking technologies are sold on the market that doesn't alert people to their presence. Tile sold one such tracker, which taps into Amazon's Echo network for easy finding.
Apple has addressed concerns about stalking with AirTag with transparency surrounding protective features and tweaks to how they work. Users will be warned against using the device for stalking during setup, and authorities can use the serial number to identify its registered owner.
Precision Tracking
Precision Tracking is only available to iPhones with the Ultra-Wideband chip, U1. Older iPhones without this chip will fall back on Bluetooth to locate an AirTag, which won't be as accurate. Once within Bluetooth range, users will be able to play an audible sound to aid in tracking the lost device.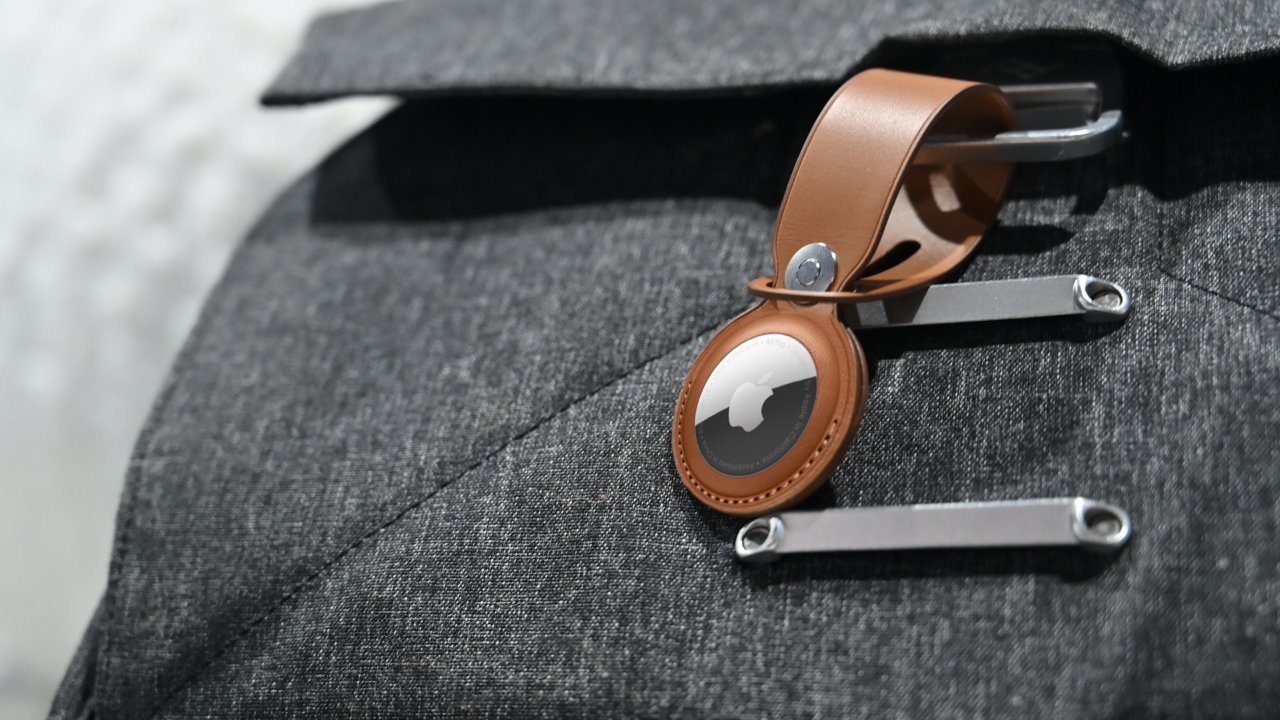 Devices with the U1 chip that can use Precision Tracking:
Users will need to be within Bluetooth range, so about 15 to 30 feet away, to use Precision Tracking. Otherwise, it will be up to the Find My network to ping the lost AirTag and update the owner of its general location. Because of this, Apple doesn't recommend customers track living things that can move around on their own, like pets or children.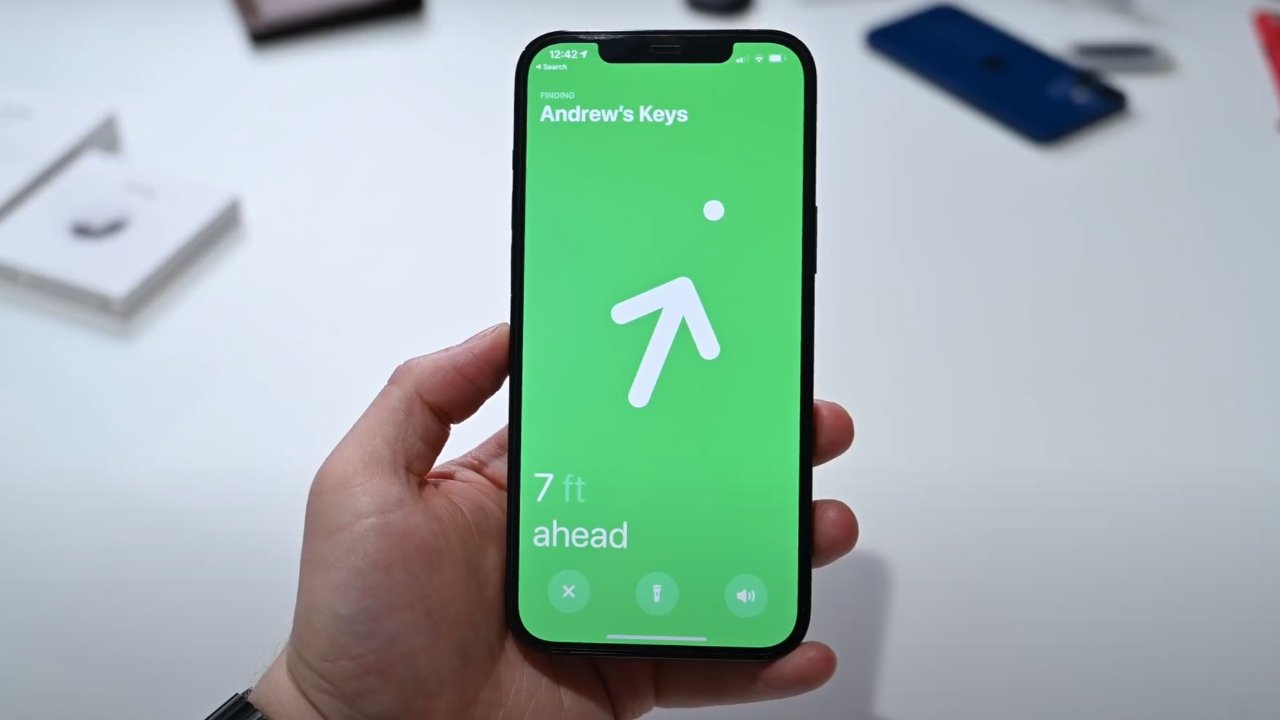 If a child wanders outside of the Precision Tracking range with an AirTag attached, it reduces its usefulness significantly. The parent would have to place it in lost mode and begin searching for the child in the hopes that it comes into range or is pinged by the Find My network.
Instead, Apple recommends getting the child an Apple Watch with GPS and Family Setup. This way, the child can be tracked no matter where they go, as long as it's not inside a cave without a satellite signal.
Pets have a similar problem. While attaching an AirTag to a pet's collar sounds like a good idea in practice, it would only help find them while inside the home network. If they ran away and got picked up by someone, the person finding the pet would need an updated iPhone or iPad nearby to ping the Find My network. Even if they had an Android device to tap the AirTag for more information, they'd have to know that it was a capability in the first place.
AirTag Review
Rating 4.5
We loved the minimalist design and tiny form factor of the AirTag. It does the exact job it was designed for and does it well — finding lost things.
The major caveat with the AirTag is that you need a keychain or pouch to place it in. There is no built-in attachment mechanism, though they are mildly magnetic.
Design specs
The 0.39-ounce AirTag weighs about as much as two quarters and is about the same size too. It is 1.26-inches in diameter.
The small size is thanks to its form-over-function design. There isn't a keychain, loop, or cord in its minimal design, which prevents us from giving this a perfect five-star review.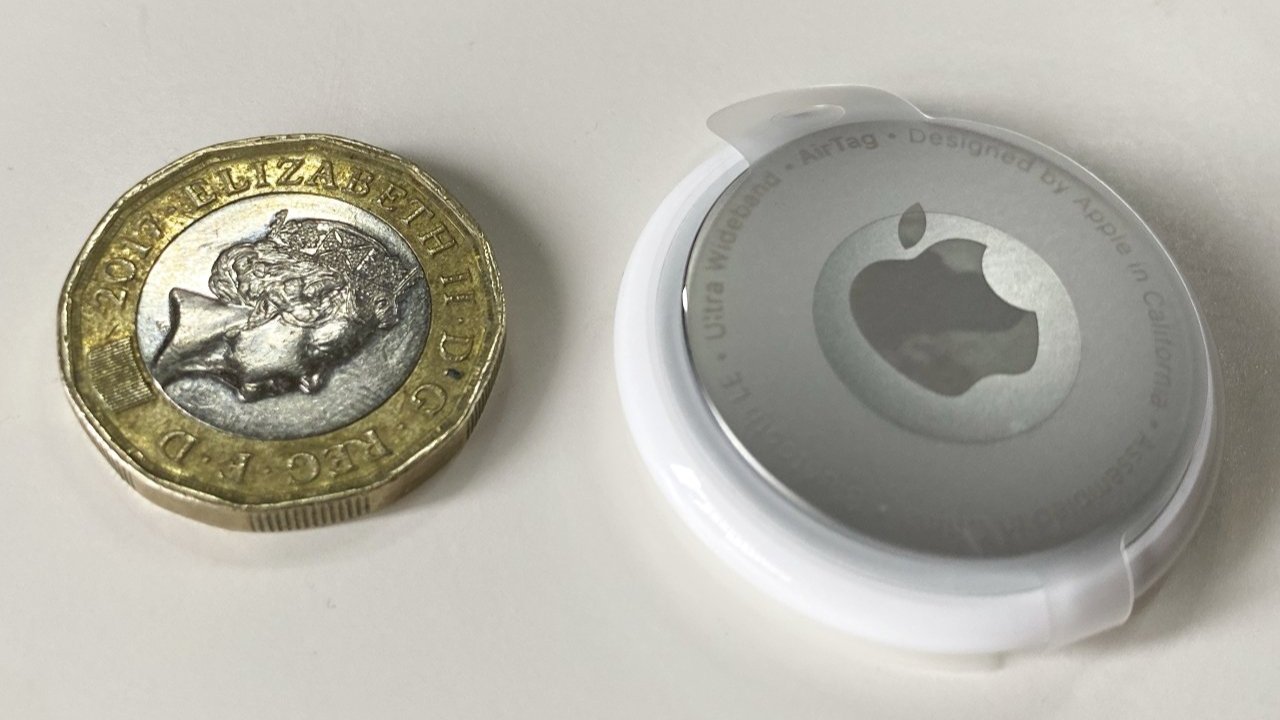 In a somewhat surprising yet necessary decision, Apple has made the battery replaceable in the AirTag. The CR2032 coin cell is common enough to find at any local supermarket.
We like that the audio is loud and un-ignorable when the AirTag is making itself known. This sound not only helps find the device quickly, but it also helps alert people to unknown trackers on their person.
Setup
Remove the plastic tab from the AirTag, and it is ready to pair and use. Pairing it is similar to the process for paring AirPods.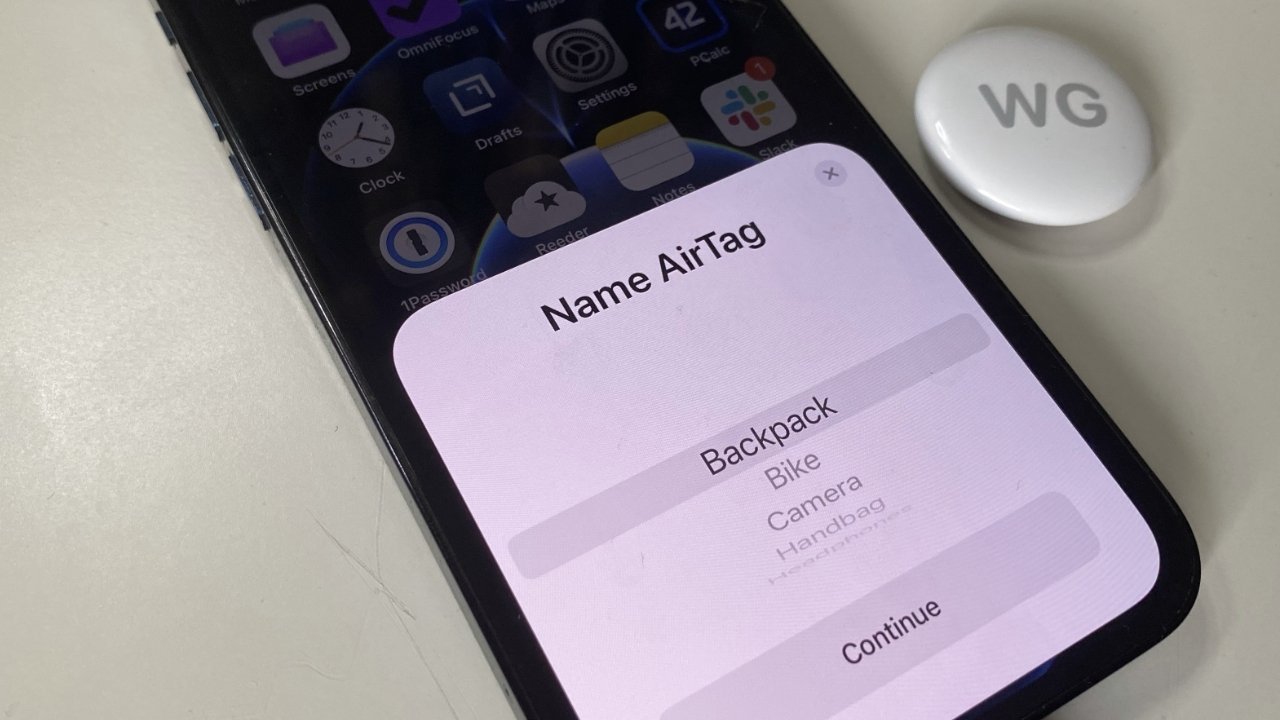 After it is paired, users can associate it with the type of item it is being attached to, give it a custom name, and change the emoji for the Find My icon.
Finding a lost AirTag
AirTag can only help you when it can ping the Find My network. That means if you've lost something in a remote field or parking lot, you may be on your own.
Luckily all isn't lost. You'll be able to see the last location the AirTag was seen by a device, and that will get you within yards of the tiny device. From there, you'll be able to circle closer to it until the iPhone alerts you that it has detected the tracker's signal.
There are pros and cons to this method of finding items. Apple can tell you via GPS where your AirTag was last seen, but depending on the device's signal reporting the location, you could be searching a half-mile radius.
It is undoubtedly better than having no idea where to search, but this isn't as accurate as a satellite-tracked pet collar or car theft prevention system. Precision Finding will kick in once you've found yourself within a few yards of the AirTag.
We found that the U1 chip in the iPhone 11 and iPhone 12 are great at finding the AirTag. Using the Ultra-Wideband frequency, you'll be able to track from 15 feet away to inches.
When using an older iPhone without the U1, or if you live in one of 16 countries where Ultra Wideband isn't allowed in consumer devices, AirTag finding falls back to Bluetooth. That means you'll get within 15 feet of the AirTag and have to listen for its sound to locate it.
Errors and other issues
No way to set metric values for Precision Finding
Low light situations will ask for the flashlight — inexplicably
The multi-level finding is inconsistent
AirTag cannot be shared with a family
Battery level can't be checked until the low-power warning is issued
AirTag Price
The AirTag costs $39 for a single device. A pack of four is available for $99. Customers can engrave their AirTag with four text characters or select from a handful of emojis.
Customers may find in-store stock, but engravings can only be applied when purchased directly from Apple online. AirTags officially launched on April 30, 2021.