iPhone 11
While the iPhone 11 did not receive major cosmetic upgrades from the prior generation, its revamped camera system, updated A13 Bionic chip, and budget-friendly cost garnered positive reactions from the general public.
● Larger battery capacity than iPhone XR
● Dual-Camera system with Deep Fusion and Night Mode
● A13 Bionic chip
● Wi-Fi 6, Bluetooth 5, U1 chip, NFC support
● Find great iPhone 11 deals
● Available starting at $599
---
Get Apple News Directly in Your Inbox
---
The iPhone 11 was unveiled on September 10, 2019 at Apple's "By innovation only" event. It debuted alongside the higher-end iPhone 11 Pro and iPhone 11 Pro Max and was touted as the more budget-friendly iPhone.
Preorders began on September 13, 2019, and shipped the following week on September 20.
AppleInsider reviewed the iPhone 11 shortly after launch, giving it a 5 out of 5. We reviewed it again a month later, and argued that the improved camera system would be the reason anyone would likely want to upgrade.
iPhone 11 Features
Display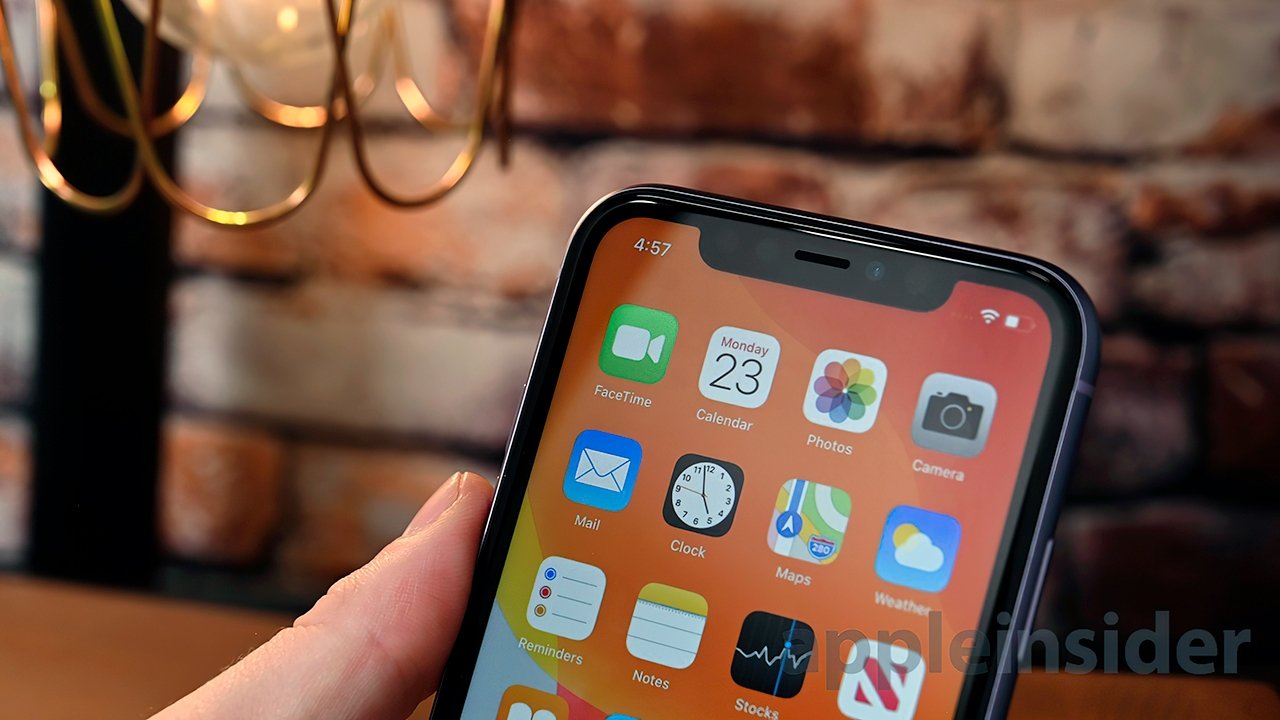 The iPhone 11 has a Liquid Retina Display that debuted the previous generation in the iPhone XR. The resolution is 1,792 x 828 pixels, and, at 6.1-inches diagonally, equates to 326ppi. For comparison, the pro models have 458ppi with their OLED screens.
The Liquid Retina HD LCD panel also offers the same True Tone and Wide Color Display (P3) features as its OLED counterparts, but is a bit less bright.
The bezel around the outside of the screen is slightly thicker than in the pro models but still qualifies as an edge-to-edge display.
Rear cameras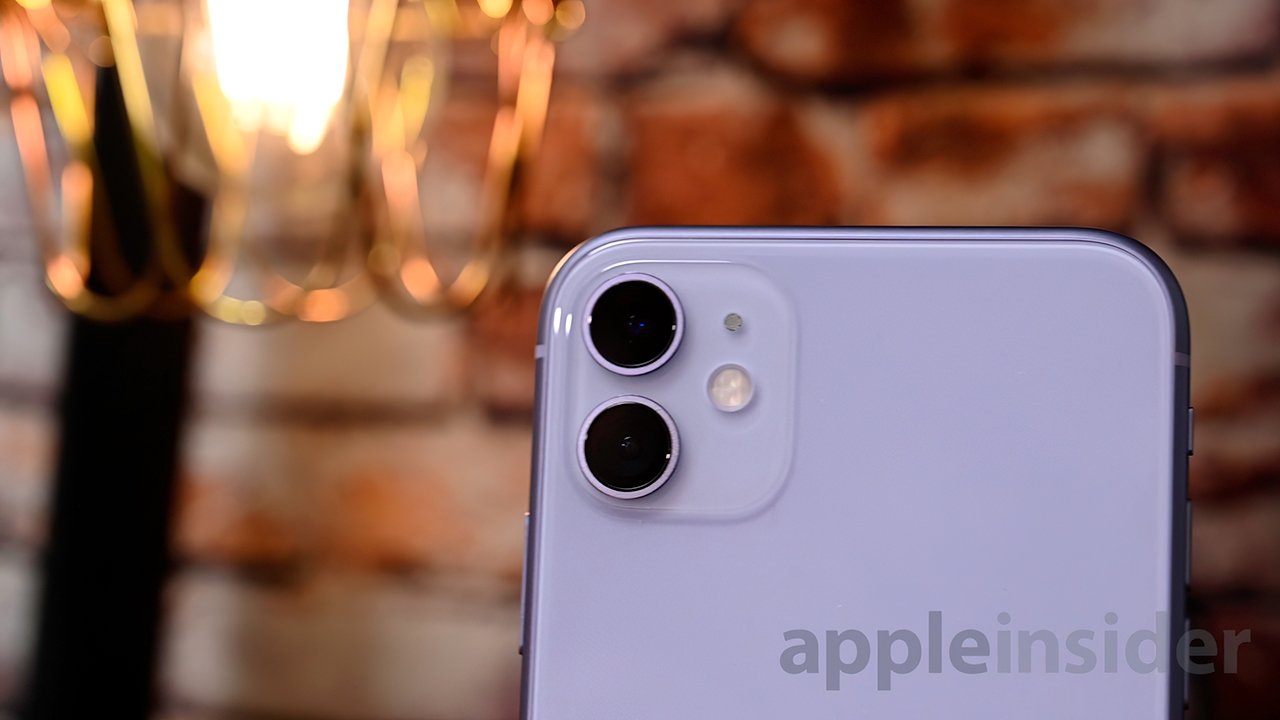 The iPhone 11 has a dual-lens 12-megapixel rear camera array with wide-angle and ultra-wide-angle lenses. The ultra-wide-angle lens is an ƒ/4.2 lens with a 120-degree field of view and 2x optical zoom.
The wide-angle lens is an ƒ/1.8 wide-angle lens. When working in tandem, the rear camera lenses are capable of taking portrait mode images that do not rely on face detection as previous generations of iPhone did.
The iPhone 11 also has a new low-light mode that allows the user to take brighter pictures with reduced noise and improved clarity in low-light environments.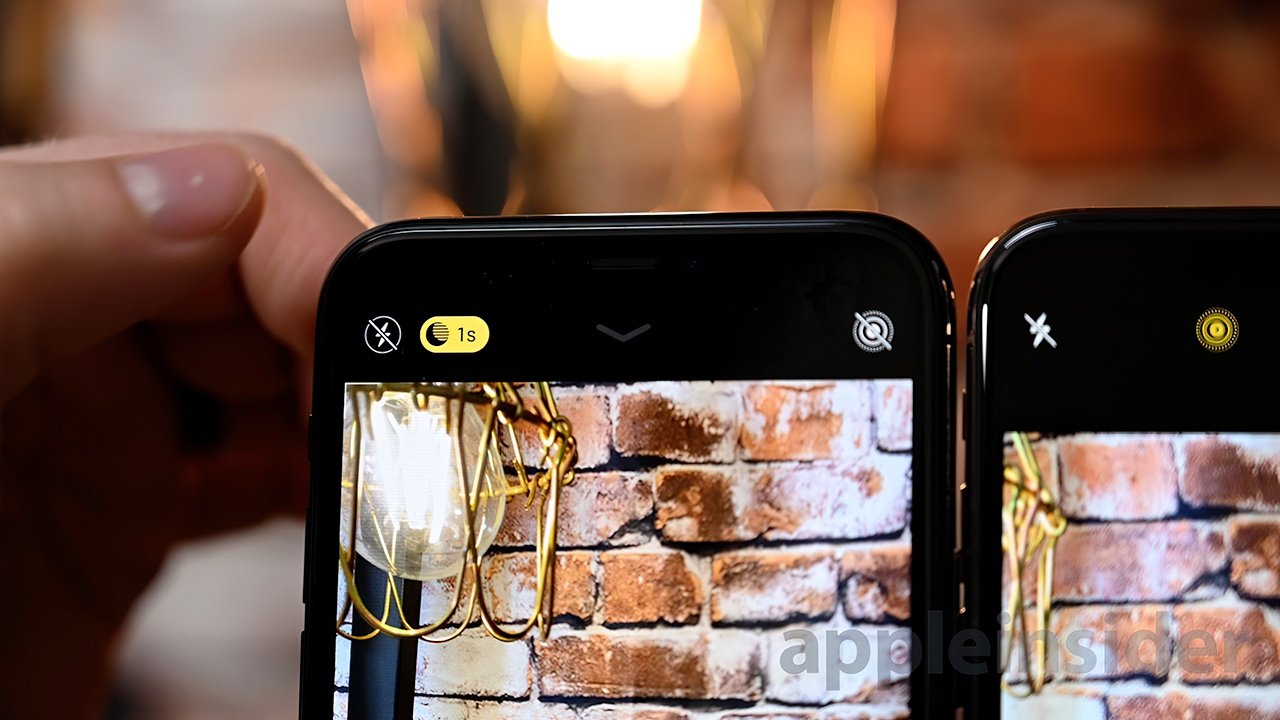 In October 2019, Apple released an iPhone camera feature called Deep Fusion that uses machine learning for image processing. Deep Fusion is not user-facing and works in the background automatically when certain criteria are met. Deep Fusion will not work if the user has enabled "Photos Capture Outside the Frame" within Settings > Camera, and will not work if using the ultra-wide lens.
Deep Fusion is typically used for scenes with sub-optimal lighting. Optimal lighting scenarios will trigger Smart HDR instead. When Deep Fusion criteria are met, the iPhone will shoot nine images, and a Neural Engine combines them into a single photo, prioritizing detail and eliminating noise.
As with previous generations, it supports 4K video at 60 frames per second and 1080p slow-motion video at up to 240 frames per second.
Also new, the audio zoom feature, which allows the iPhone's microphone to match the audio with the amount of video zoom. As a user zooms in closer to the subject, the accompanying audio will get louder as well.
All iPhones support panorama mode, burst mode, time-lapse, facial recognition, digital and optical image stabilization, autofocus, and quad-LED flash.
Front Camera
The front camera is a 12-megapixel, ƒ/2.2 aperture True Depth camera.
The front camera can use portrait mode with advanced bokeh and depth control, Portrait Lighting with effects, 4K video recording, 1080p HD video recording, and next-generation Smart HDR. It also uses cinematic video stabilization, wide color capture, Live Photos, burst mode, and auto image stabilization.
Like previous iPhones, the True Depth camera allows users to utilize Apple's Animoji feature to mirror facial expressions on cartoon avatars.
The iPhone 11 line was the first to see the addition of a front-camera slow-motion mode. Apple had provided a demo video in which it referred to the process as taking a "slofie."
Speed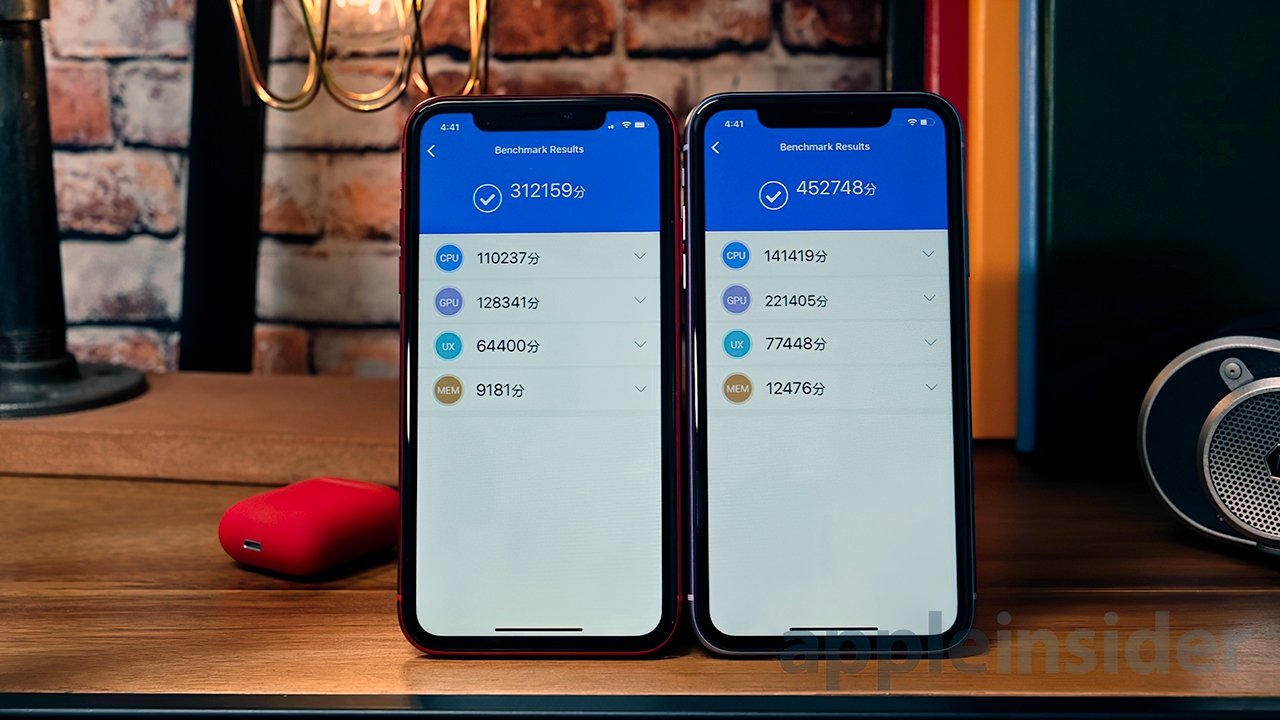 All models in the iPhone 11 generation utilize the same A13 Bionic processor with 4GB of application RAM.
Using the GeekBench 5 benchmark, the entry-level iPhone got a three-run average single-core score of 1372. The multi-core run gave us a 3551, which it also averaged over three runs.
When tested with the AnTuTu benchmark, it scored a cumulative 452,728 with the biggest improvements over the iPhone XR in the GPU and memory categories.
Battery Life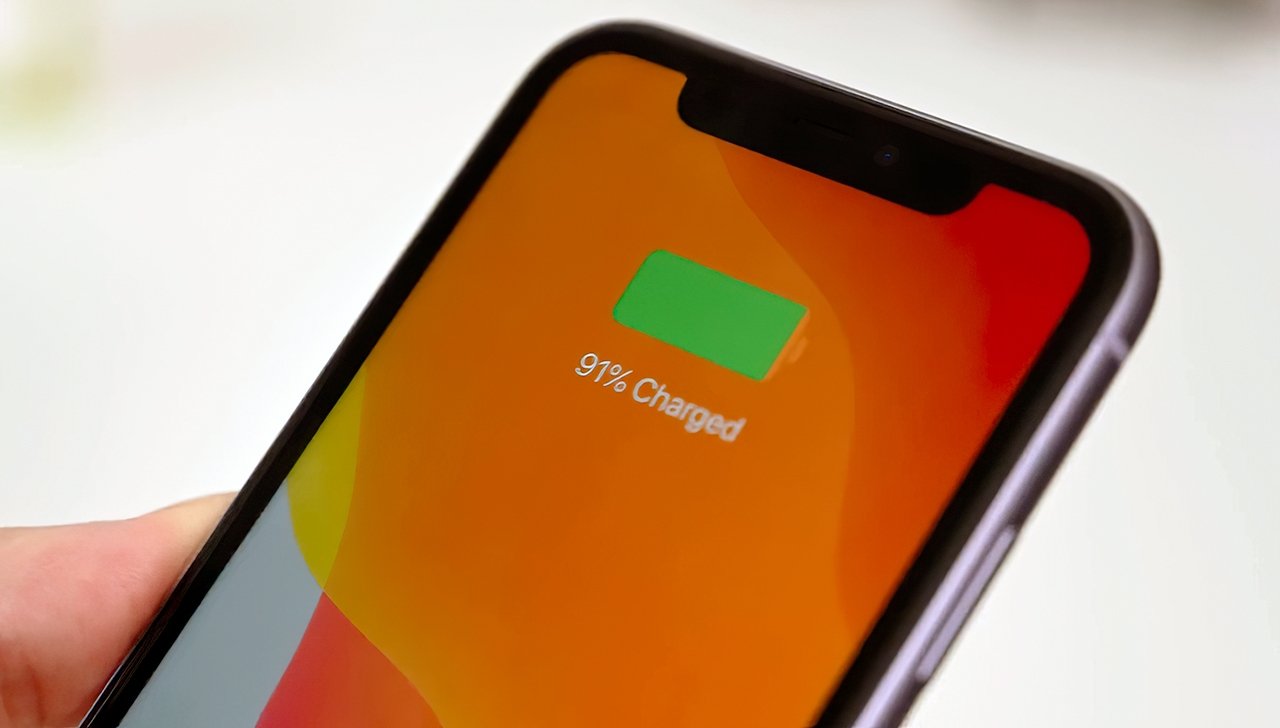 The iPhone 11 has a slightly bigger battery compared to the iPhone XR, with the new model getting a bump to 3110 mAh. Most users should be able to get over ten hours of streaming video playback.
It has the same Lightning charging port as previous generations. While it initially shipped with a 5W power adapter in the box, Apple removed this from all iPhone sales after the iPhone 12 series launched. It ships with a compatible Lightning to USB-C cable.
Wireless connections
Offering Wi-Fi 6 connectivity, Bluetooth 5.0 support, NFC with reader mode, and the U1 chip for Ultra-Wideband, these iPhones don't skimp on connection speed and support.
Apple's U1 chipset allows the iPhone to determine its relative location in regards to other iPhones, as well as utilizing other sensors to know precisely where it is in space.
iPhone 11 Pricing
After Apple unveiled the iPhone 12 series, the company kept the iPhone 11 in its lineup at a lower price. The iPhone 11 retails unlocked at $599 for the 64GB model, $649 for the 128GB model, or $749 for the 256GB model.
The iPhone 11 is available in six colors: black, green, yellow, purple, (Product)Red, and white. It's available in 64GB, 128GB, and 256GB storage variants.