iPhone 12 Pro Max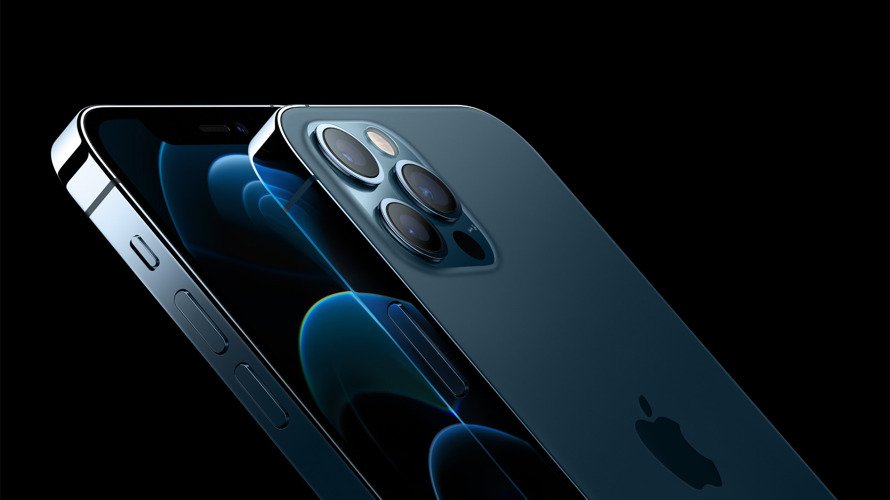 The "iPhone 12 Pro Max" is rumored to have a new design with flat sides, a 6.7-inch edge-to-edge display, and a smaller notch. A new A14 chipset and 5G modem will make every interaction on the flagship iPhone faster and smoother than before. Apple will announce its new lineup in the fall of 2020.
● Expected to be announced in October
● A14 Processor
● 5G Connectivity
● Launching Fall 2020
● 6.7-inch OLED Display
● Rear LiDAR
● ProMotion Display
● iPhone 4-inspired design
● Reduced or No Notch

● Probably ● Maybe ● Probably not
---
Apple is expected to launch the "iPhone 12 Pro Max" alongside the "iPhone 12 Pro," "iPhone 12," and "iPhone 12 Max" at a fall 2020 event. The models will differentiate themselves with screen size, camera technology, and materials used.
The iPhone event usually takes place in September, but it may be pushed back to October in light of the coronavirus pandemic.
"iPhone 12 Pro Max" Features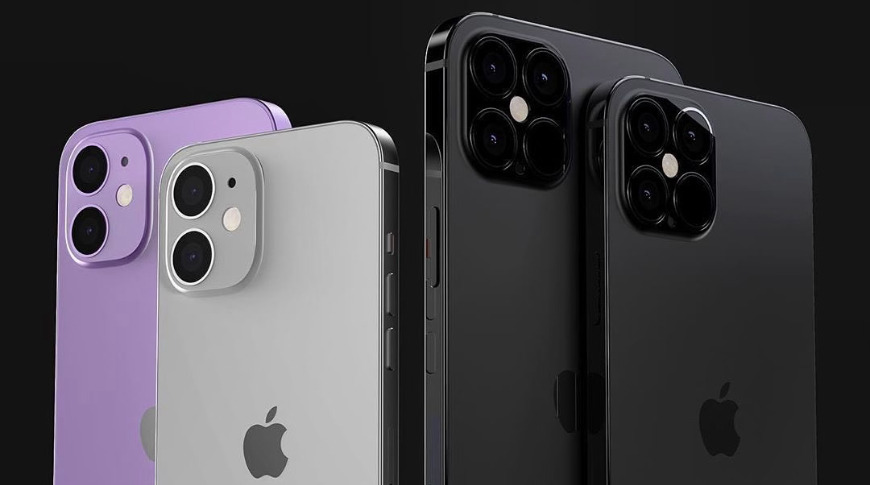 There are four rumored models expected in the fall lineup, but only one will occupy the "iPhone 12 Pro Max" space. This model is expected to have a 6.7-inch OLED display with 6GB of RAM and a triple camera system with LiDAR.
Design
There are rumors about a design change throughout Apple's entire lineup this fall. The same edge-to-edge screen with a notch is anticipated, but some rumors suggest a smaller notch might be used. Analyst Ming-Chi Kuo has suggested that the notch might be reduced or removed entirely by using smaller camera technology.
An old design paradigm might be returning in 2020 by making the sides flat rather than rounded-off. The last iPhone to feature that design was the original iPhone SE and could give the new iPhones a distinctive yet classic look and feel.
Multiple sources have claimed that flat sides are expected. The iPad Pro also moved to a flat-sided design in their third-generation, giving more credence to the rumor as Apple prefers consistent design across platforms.
Going to 5G for the iPhone will also require a change in motherboards to larger and more expensive versions, Ming-Chi Kuo suggested. The logic board is tipped to grow by 10% to accommodate the new technologies in use, increasing the cost of the component by 35%.
Kuo also proposed Apple would increase the use of liquid crystal polymer (LCP) flexible printed circuit (FPC) antenna technology for the "iPhone 12." The higher number of units to enable 5G versus 4G LTE, as well as using LCP FPC for the upper antenna could cause supply chain issues over the increased demand.
The iPhone 11 Pro Max comes in three colors— silver, space gray, and midnight green. There have been numerous leaks suggesting that Apple may swap the Midnight Green with Navy Blue for the next generation, though the color would be restricted to the Pro lineup.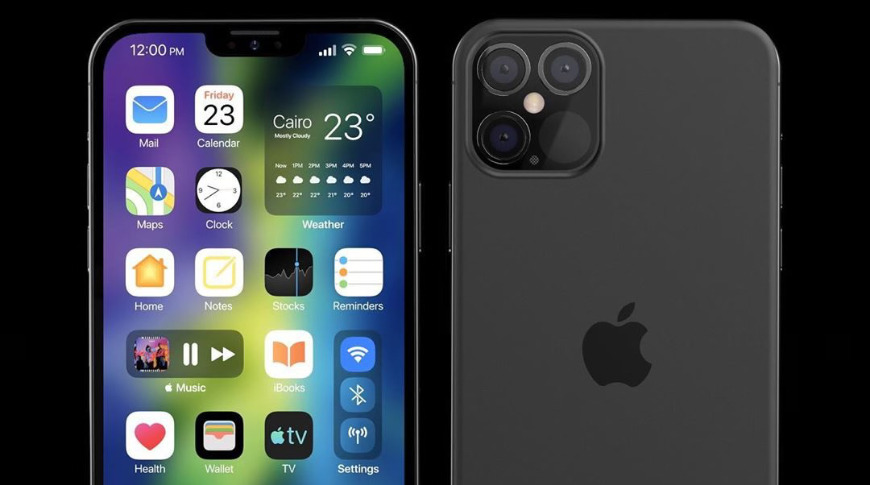 The largest iPhone in the lineup may be the only one to feature LiDAR, so the shape of the camera bump may change.
Display
All four models are expected to have OLED this year with the pro-models receiving more advanced displays. Apple is expected to use Y-Octa panels from Samsung which eliminates the need for an additional layer of film, thus allowing for a thinner display overall.
Conflicting reports point to BOE supplying OLED for the cheaper models while others assert LG and Samsung as the sole suppliers. Reports suggest that BOE cannot provide the right quality of display consistently.
Multiple reports say that Apple is testing a greater-than-60Hz display. This could be a ProMotion display with a maximum 120Hz refresh rate. Jon Prosser says the display could be ProMotion but with some caveats like a variable refresh rate to preserve battery life.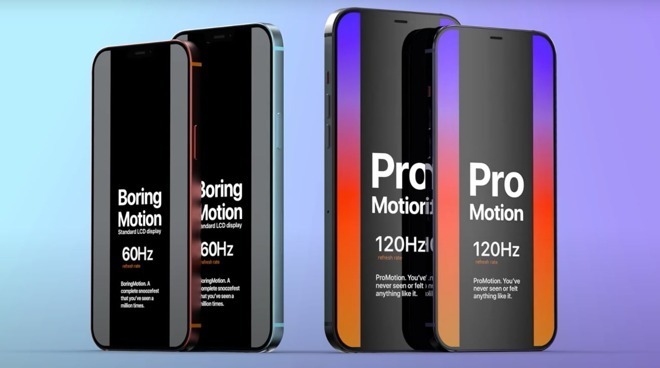 Ross Young, the CEO of Display Supply Chain Consultants, weighed in on the rumors stating that the iPhone would need a low-temperature polycrystalline oxide backplane (LTPO) for ProMotion to be usable in an iPhone.
The technology is used on the Apple Watch and allows the screen to slow its refresh rate to as little as 1Hz to preserve battery life. He says that the iPhone would not have sufficient battery life without LTPO and the technology wouldn't be ready until 2021 for the "iPhone 13".
In a tweet from Young, he restated that the iPhone would not be receiving the 120Hz display and confirmed it with his available contacts. This goes against the rumors from multiple known leakers, but it is unclear who has the correct data source at this point.
Rear Cameras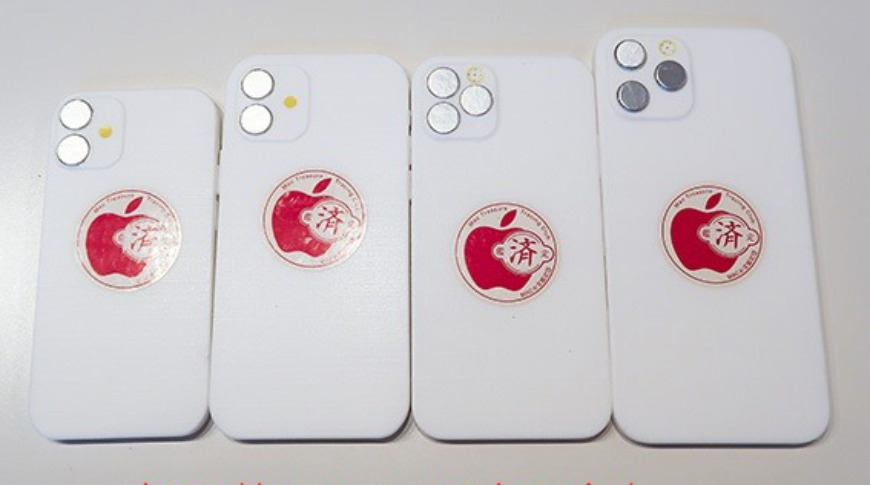 The rear camera system on the "iPhone 12 Pro Max" could see some upgrades this fall. Some rumors have said that only the biggest iPhone will receive the LiDAR sensor found in the current iPad Pros.
The new LiDAR system uses infrared to scan the environment and get a rudimentary 3D layout of the space for use in AR. The iPad Pro's LiDAR does not spray as many infrared dots as the Face ID sensor does, but does get data from much further away.
Supposed CAD renders have shown various placements of the LiDAR sensor near or in the camera bump. Ben Geskin has suggested that the CAD renders are incomplete on purpose, as case makers would only need to know the dimensions of the device and camera bump, not the module placement itself.
Apple pushed LiDAR and its development at its 2020 WWDC. ARKit 4 in iOS 14 will allow developers to target the LiDAR sensor directly for 3D environment mapping and faster AR object placement. All of these advancements in AR will surely fuel the development of the upcoming "Apple Glass."
Apple may implement a new 7-piece camera system as well, which will improve image quality over the iPhone 11 series of cameras. These lens arrays are expected to be "high end" and may add to the expected iPhone launch delay and limited availability.
Face ID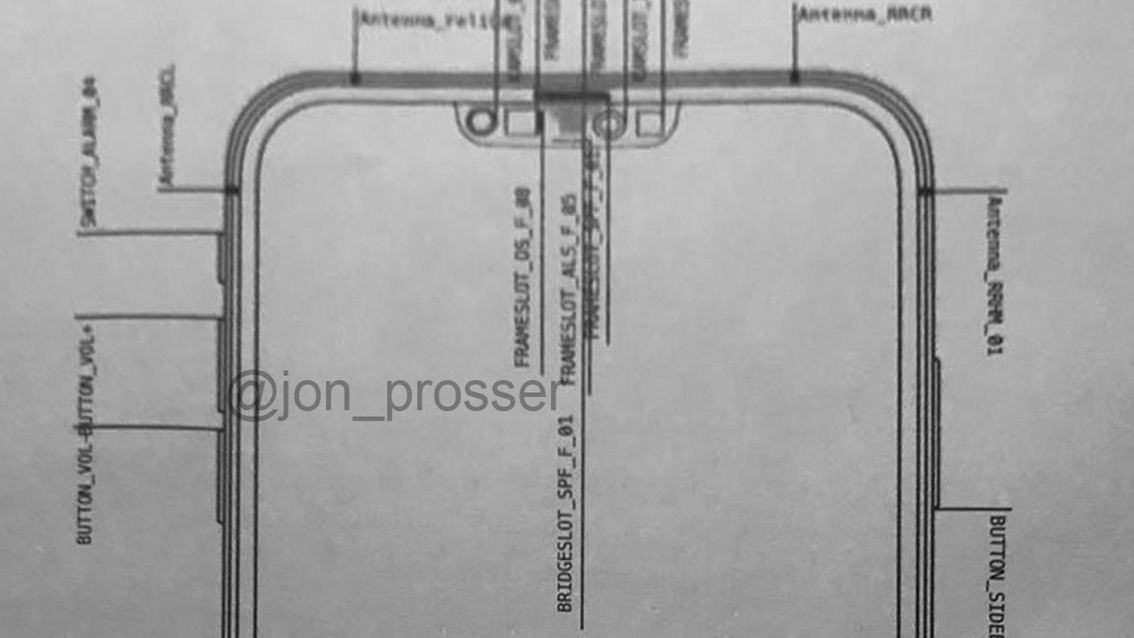 For the notch to be smaller or removed, Apple will have to change or move the components used in the Face ID sensor array. Ming-Chi Kuo suggests that the front-facing camera could be reduced in physical size to allow for the change, while Jon Prosser has leaked diagrams with a more compact sensor placement.
Placing some or all of the components found in the notch into the bezel itself could allow the notch to be reduced as well. Prosser's leaked image shows the microphone and speaker being placed in the bezel above the Face ID sensor array rather than in the middle of it.
The front-facing camera is 12MP in the iPhone 11 Pro and should retain that spec for the new models.
Processor
Apple could introduce the next-generation of A-series chips, the A14. No leaks have occurred for this particular component, but Apple is well known for its year-over-year gains in graphics and processing power in its proprietary chipsets.
TSMC supplies some of the current A-series processors for Apple using a 7-nanometer process. The company announced a new 6-nanometer process is ready for mass-production as of April 2019, and the 5-nanometer process was in a pre-production phase. That means Apple could use the 5-nanometer process in its next processors.
A benchmark for an unknown A-series processor showed up in Geekbench that may be for the A14. This benchmark showed a 50% gain in single-core performance over the A12X used in iPad Pros. This would also be the first A-series chipset to ever clock over 3GHz.
Apple announced that it is moving its processors in Mac from Intel to Apple Silicon. This process will likely not affect the "iPhone 12" or other model's chips, but what Apple learns from producing Mac-class processors may trickle down to the mobile line.
5G and wireless connectivity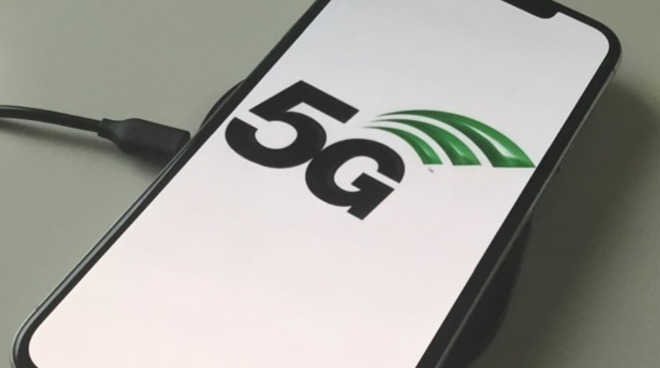 Apple may upgrade from 4G LTE to 5G in the next-generation iPhones. Qualcomm is set to provide the modems this year since Intel has exited the 5G modem business.
Apple may start making modems after acquiring the patents from Intel in a billion-dollar deal. The Apple-designed modems wouldn't be ready until 2022 at the earliest, however.
Qualcomm has taken the opportunity to hint at supplying the modems for the 5G iPhone as well. Earlier rumors placed LTE in the smallest model, but Kuo and other leakers have suggested that all "iPhone 12" models will receive 5G.
It is not clear if the iPhones will receive mmWave or sub-6Ghz versions of 5G. Some rumors say that all models will receive the sub-6GHz band, as it covers the widest range at the longest distance even if it is slower overall.
The pro models may get mmWave, which is a very fast version of 5G capable of home-broadband levels of download and upload rates. This version of 5G is highly unlikely however as it requires line-of-sight communication with the cell towers providing it—buildings or even people could block the signal of this band.
Additional Leaks
No USB-C port, will use Lightning
Will not include a charging plug in the box, may still have USB-C to Lightning cable
USB-C to Lightning cable may be braided
If a charging adapter is included, it may be 20w for the pro models
Will not include EarPods in the box to boost AirPods sales
7-element lens system for increased image quality
240fps 4K video recording may be possible
"iPhone 12 Pro Max" Pricing and Release
The pricing structure should remain very similar to that of the iPhone 11 except for the new smaller screen size. Delays caused by the coronavirus could lead to a later than normal launch, similar to the iPhone X launch in 2017.
The budget models would release a week or two after the keynote held in late September or early October, and the pro models a few more weeks after that.
iPhone 12
iPhone 12 Max
iPhone 12 Pro
iPhone 12 Pro Max
Display
5.4-inch BOE OLED Super Retina
6.1-inch BOE OLED Super Retina
6.1-inch Samsung OLED Super Retina XDR
with ProMotion and 10-bit Color Depth
6.7-inch Samsung OLED Super Retina XDR
with ProMotion and 10-bit Color Depth
Storage
128GB, 256GB
128GB, 256GB
128GB, 256GB, 512GB
128GB, 256GB, 512GB
Body
Aluminum
Aluminum
Stainless Steel
Stainless Steel
Rear Cameras
Dual camera
Dual camera
Triple camera
Triple camera + LiDAR
Pricing
$649, $749
$749, $849
$999, $1,099, $1,299
$1,099, $1,199, $1,399
The "iPhone 12 Pro Max" will have a better screen, more RAM, a stainless steel frame, and a three-camera system for only $150 more than the iPhone 11 successor. Prosser leaked a potential release in November after an October announcement.