iPhone 12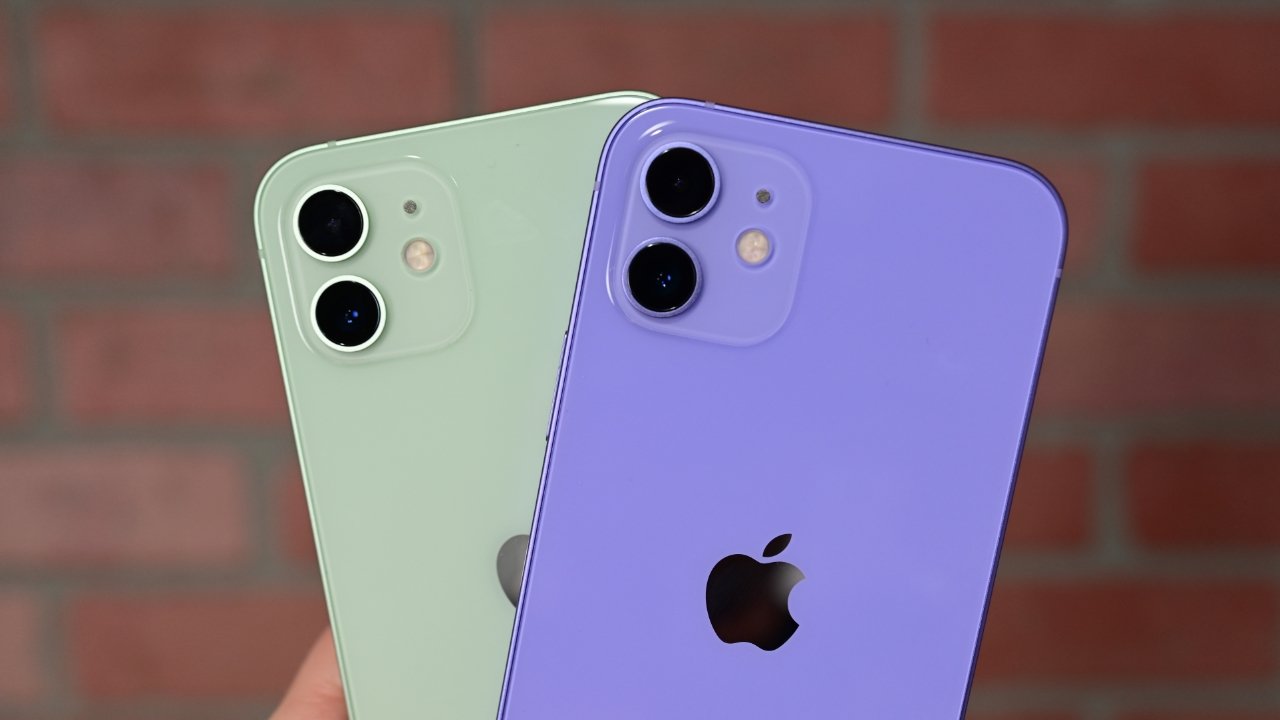 The iPhone 12 is a device that feels both familiar and new rolled into one. Its flat sides are reminiscent of the iPhone 4, yet it has a 6.1-inch display capable of showing Dolby Vision content. Apple also introduced 5G with this iPhone, so game and work on the go without worrying about crippling data speeds.
● Released on October 23, 2020
● 6.1-inch Super Retina XDR display
● A14 processor
● 5G mmWave and sub-6GHz
● New purple color released April 30, 2021
● Available starting at $799
---
The iPhone 12 is the replacement for the baseline iPhone 11. It has a 6.1 OLED display using Apple's Super Retina XDR technology and supports 5G networks.
A new purple color for the iPhone 12 launched on April 30, 2021. It was revealed during the "Spring Loaded" event held on April 20. With its release Apple has moved to using randomized serial numbers to prevent learning where parts are sourced from or when manufacturing took place.
iPhone 12 features
The iPhone 12 has several new features and updates to push the device even further — a new design, new colors, better cameras, and a better processor. Apple positioned the latest lineup as "iPhone for everyone," with the most varied choice between screen size and color in its history.
Design
Apple continues its glass-sandwich design with an aluminum band wrapped around the device. The sides are now flat, similar to the iPad Pro redesign, but more reminiscent of the iPhone 4.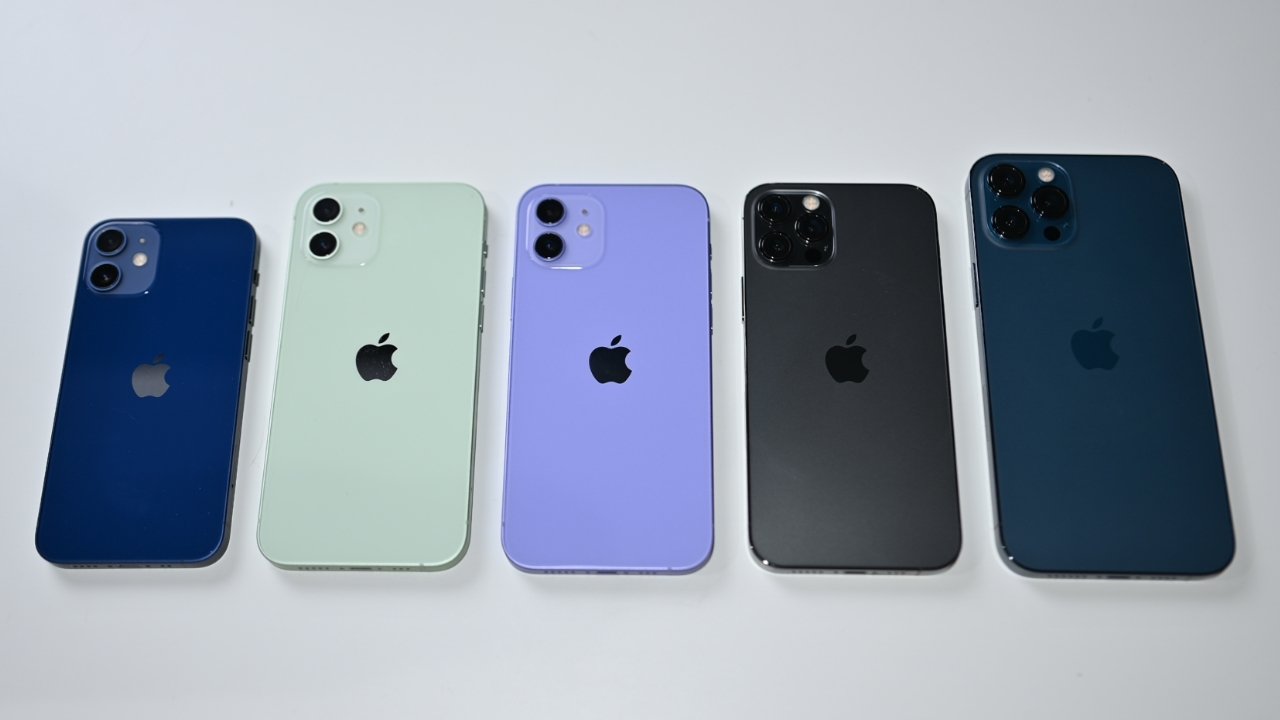 The camera bump uses a tiered approach where each camera sticks out from a separate bump underneath. This technique ensures the cameras can remain high-quality without sacrificing device thickness.
Other than the flat sides, the device remained relatively the same. The use of OLED enabled the display to reach the edge of the frame, where the LCD necessitated larger bezels. The notch remained the same size while using the same TrueDepth array for Face ID.
The iPhone water resistance increased to a rating of IP68 under IEC standard 60529. You can submerge the device up to 6 meters for 30 minutes. However, Apple's warranty does not cover water damage, so purposefully dunking the iPhone 12 isn't recommended.
Display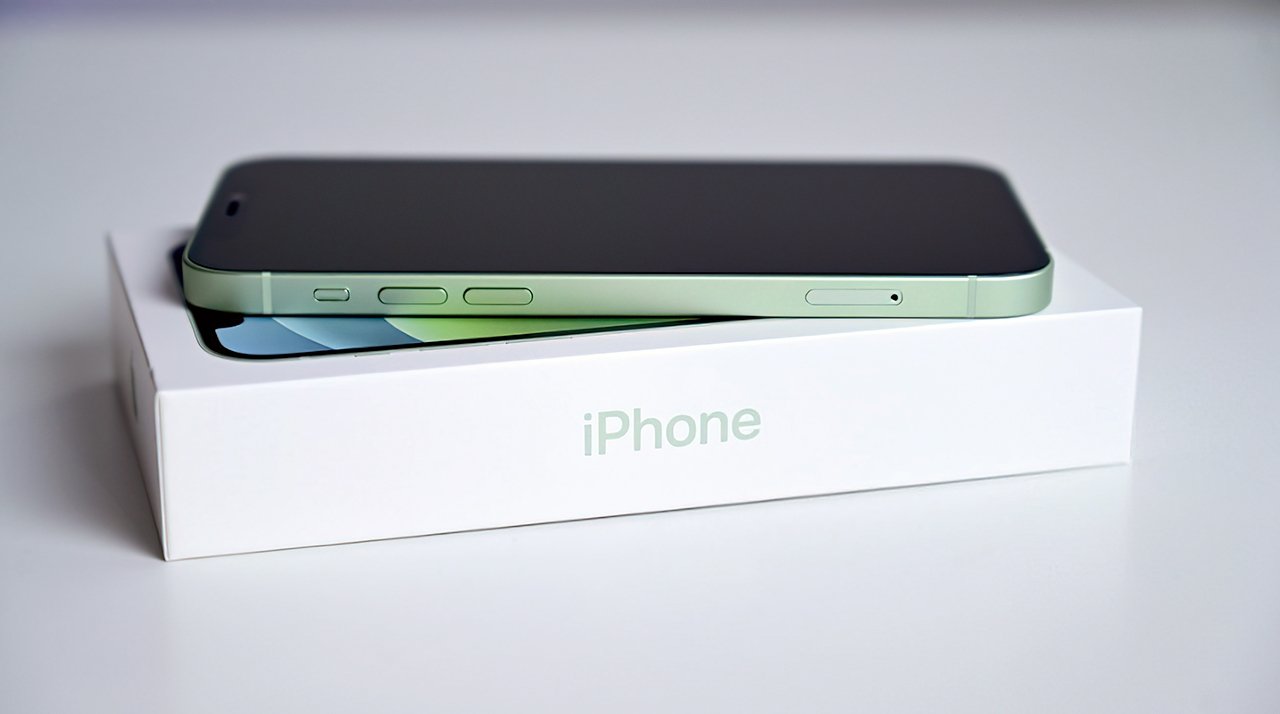 This is the first iPhone generation to include OLED in every model. The display uses Apple's Super Retina XDR technology with a two-million-to-one contrast ratio with better HDR and true blacks. It comes in at 460ppi and can display up to 1200 nits of HDR content.
The display has a new Ceramic Shield, which improves durability when dropped. The temperature crystallization process used to toughen the glass improves drop protection by up to 4x compared to older models.
The 6.1-inch display size is not new to the baseline model, though the flat bezels and improved design give way to a better screen-to-body ratio.
Dual Lens Camera System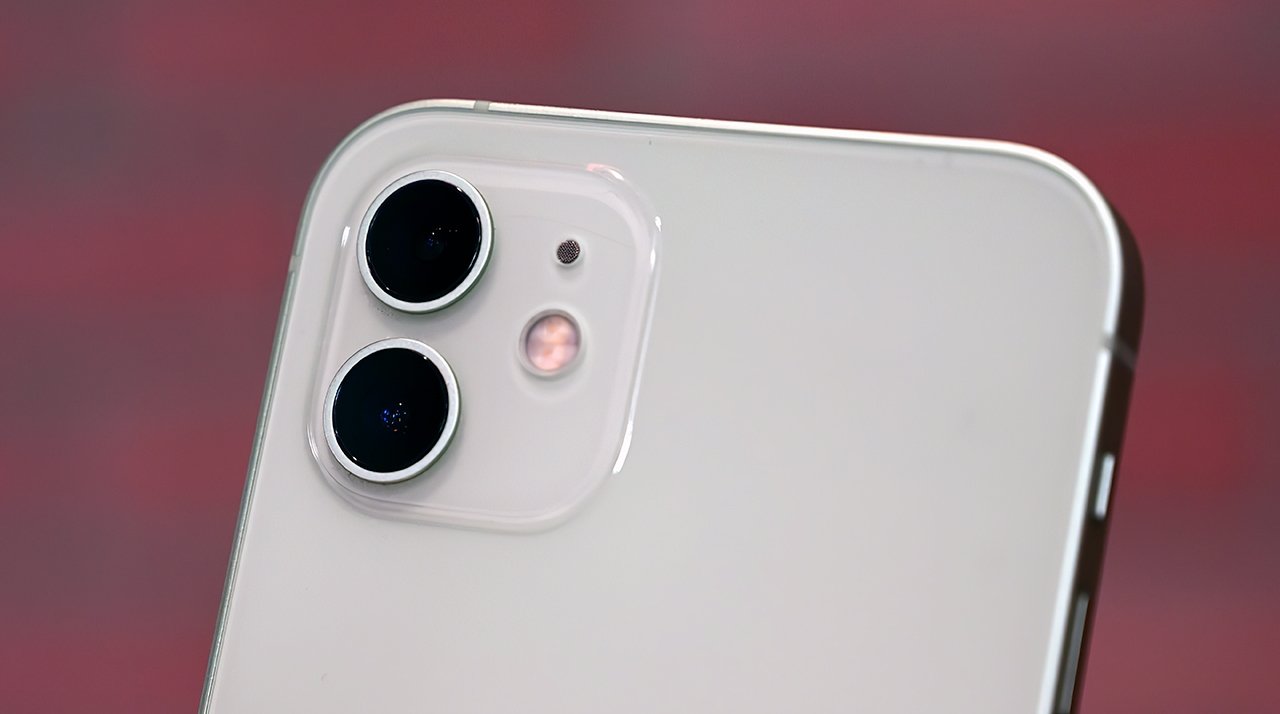 The rear camera setup is similar to the iPhone 11. There are two 12-megapixel rear cameras — one wide and one ultra-wide. The layout is the same as the iPhone 11 but features a wider aperture on both lenses.
The Wide Camera has an f/1.6 aperture, which improves on the iPhone 11's f/1.8 aperture. This allows 27% more light for better low-light photos and videos.
Computational photography is vastly improved thanks to the A14 Bionic processor—Deep Fusion and Night Mode work on all the cameras, including the front-facing selfie camera.
Smart HDR 3 uses ML to adjust white balance, contrast, texture, and saturation in every photo. Each photo taken is analyzed by the image signal processor built into the A14 to bring out the most accurate detail and color.
The iPhone 12 can shoot video in HDR with Dolby Vision grading, the first for any smartphone. Recording in 4K HDR with Dolby Vision will allow filmmakers to create a video that has never been possible on an iPhone before. Apple touts the fact that you can record, edit, view, and share Dolby Vision content all on the same device.
Selfie camera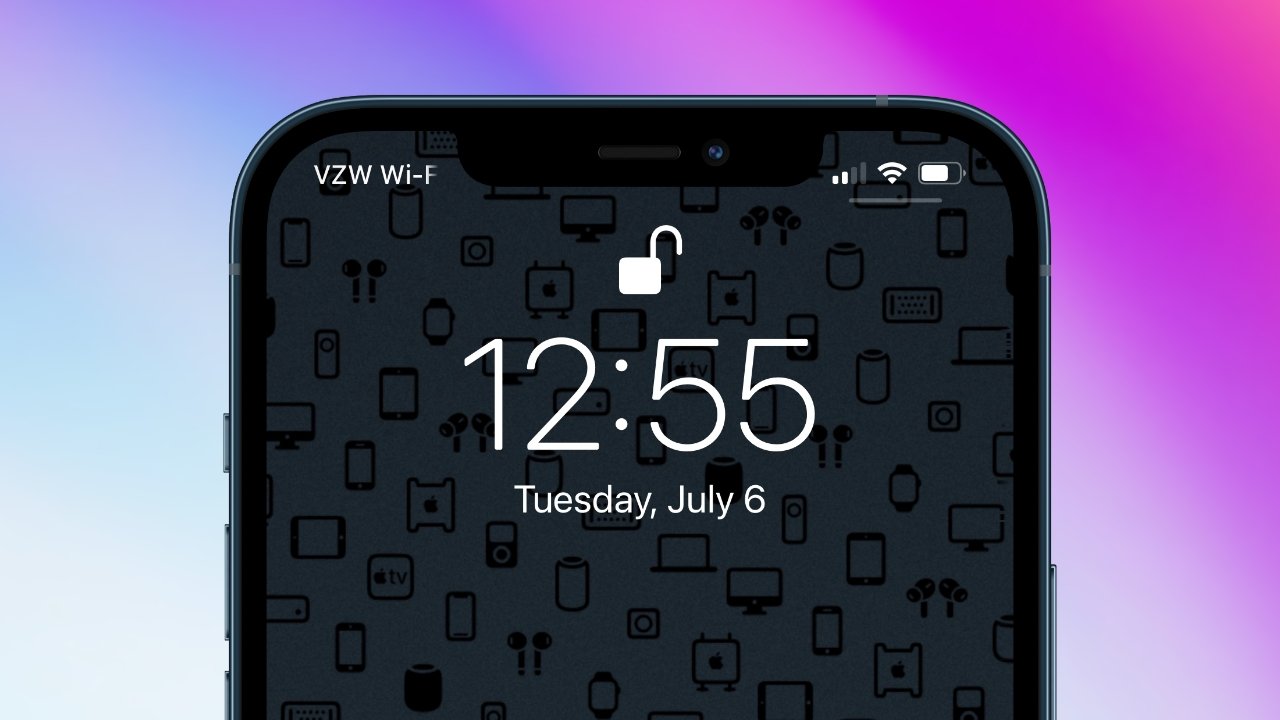 The front-facing camera is still a 12-megapixel, f/2.2 lens. The TrueDepth system used for Face ID is unchanged from the previous generation.
The selfie camera features a portrait mode with advanced bokeh and depth control, Portrait Lighting with effects, 4K video recording, 1080p HD video recording, and next-generation Smart HDR. It also features cinematic video stabilization, wide color capture, Live Photos, burst mode, and auto image stabilization.
As mentioned before, the front-facing camera can now take advantage of Night mode and Deep Fusion computations.
Apple has added a new feature to iOS 14.5 that will allow users to unlock their iPhone while wearing a mask. You'll need an Apple Watch running watchOS 7.4 or later to use the feature.
While wearing an Apple Watch that is unlocked, your iPhone will unlock if Face ID detects a mask when authenticating. Your watch will vibrate and play a sound to alert you that the iPhone was unlocked and gives you the option to quickly re-lock your device in case of inadvertent unlock.
5G Wireless Capabilities
5G will bring a new level of performance to streaming, gaming, and workflows. All the new iPhone 12 models get both versions of 5G in the US and only sub-6GHz around the world.
Apple built the device frame with custom 5G antennas and has enabled more 5G bands than any other smartphone. iOS frameworks have been tooled to work with 5G from the ground up for maximum optimization.
Each version of 5G has different branding names associated with it, depending on the provider you have. Nearly all providers refer to sub-6GHz bands as "5G." The mmWave bands are referred to differently by each brand, some calling it ultra-wideband, and others calling it 5G+.
Verizon 5G ultra-wideband offers 4Gbps download and 200 Mbps upload during ideal conditions. The network will reach 60 cities by the end of the year. Verizon's standard 5G network is launching, too, giving users a widely available network at launch.
AT&T and T-mobile also have nationwide 5G networks available. Each company has mmWave 5G in some places across the US, usually in major cities, sports stadiums, or tourist attractions. You'll likely never notice the difference between the bands unless actively playing an online game or downloading a movie.
A14 Bionic
The A14 Bionic is a custom Apple Silicon processor that uses the 5-nanometer process. It features a 50% faster CPU and GPU than other manufacturers' smartphone chips and has over 11.8 billion transistors. Benchmarks show the A14 has around a 20% improvement over the A13 in single-core and multi-core performance.
The Neural Engine features a 16-core processor that is up to 80% faster than the A13 Bionic. It performs over 11 trillion operations per second. The Neural Engine is responsible for everything from machine learning to photography when using the iPhone.
MagSafe
MagSafe returns for the iPhone 12 lineup. Apple has added a magnetic charging and accessory solution to the new lineup, allowing users to attach and swap cases, charging pads, or battery packs.
Users who want to take advantage of MagSafe can purchase cases explicitly built for the technology. Thicker and more protective cases will need their own magnetic attachment to pass through a charging signal. MagSafe compatible cases have built-in magnets with NFC to activate the MagSafe animation when attached.
The MagSafe charger can output up to 15W to the iPhone and will still charge Qi-compatible devices at 7.5W. Users will need a 20W power adapter to achieve the full 15W charging.
Third-party accessory adoption has been slow which may indicate the complexity behind Apple's MagSafe implementation. Magnetic accessories like third-party wallets and chargers have been released, but they are not offical MagSafe and won't have some features associated with the system.
Apple's official products include a wallet, charging cable, and cases. Official products from other companies like Belkin offer more charging solutions.
An Apple-made MagSafe battery pack is expected to be released that can charge the iPhone at a full 15W when attached. Third-party options exist today, but are only magnetic Qi chargers that output at 7.5W.
Size and Weight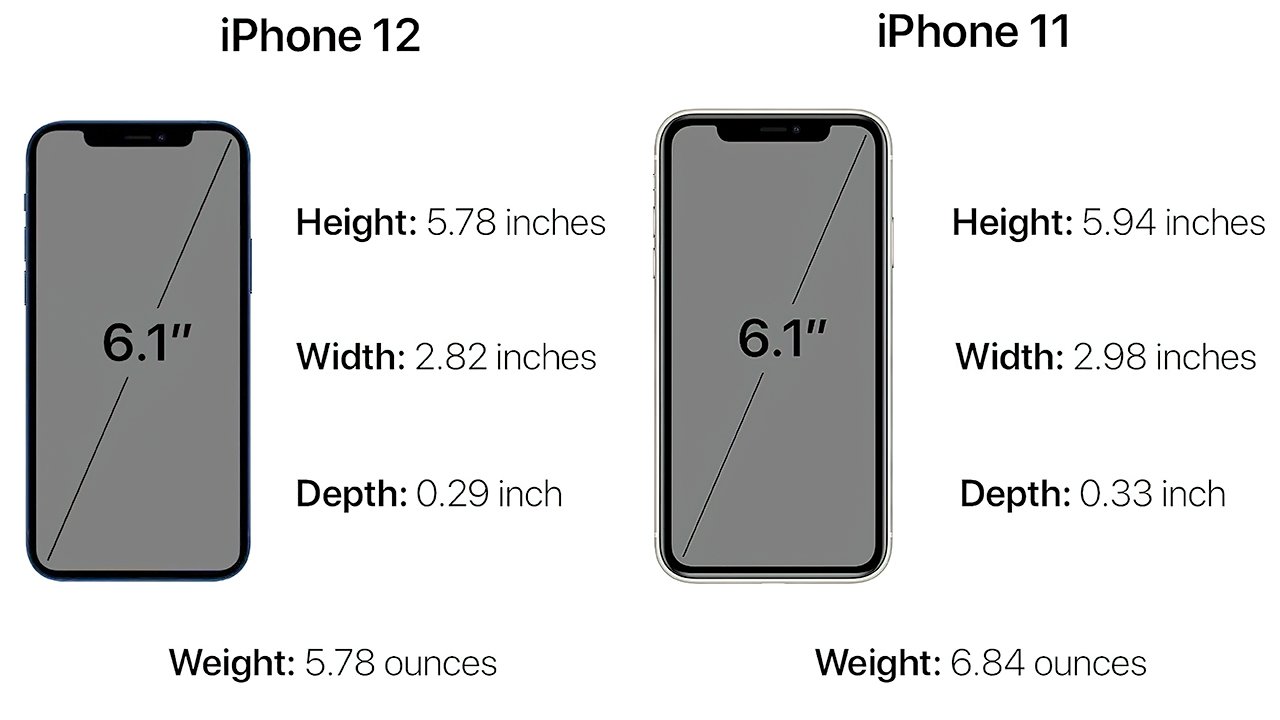 Apple slightly reduced the borders in the new models. In the iPhone 12, this makes for a smaller and lighter device with the same display size. The slight change in borders has to do with the flat-sided design and the use of OLED.
Compared to the iPhone 11, it is 2.7% shorter, 5.4% narrower, and 12% thinner. The new model is also 15.5% lighter than its predecessor.
| | Height (mm/inches) | Width (mm/inches) | Depth (mm/inches) | Weight (grams/ounces) |
| --- | --- | --- | --- | --- |
| iPhone 12 mini | 131.5/5.18 | 64.2/2.53 | 7.4/0.29 | 135/4.76 |
| iPhone 12 | 146.7/5.78 | 71.5/2.82 | 7.4/0.29 | 164/5.78 |
| iPhone 12 Pro | 146.7/5.78 | 71.5/2.82 | 7.4/0.29 | 189/6.66 |
| iPhone 12 Pro Max | 160.8/6.33 | 78.1/3.07 | 7.4/0.29 | 228/8.03 |
| iPhone SE (2020) | 138.4/5.45 | 67.3/2.65 | 7.3/0.29 | 148/5.22 |
| iPhone 11 | 150.9/5.94 | 75.7/2.98 | 8.3/0.33 | 194/6.84 |
| iPhone 11 Pro | 144/5.67 | 71.4/2.81 | 8.1/0.32 | 188/6.63 |
| iPhone 11 Pro Max | 158/6.22 | 77.8/3.06 | 8.1/0.32 | 226/7.97 |
| iPhone SE (2016) | 123.8/4.87 | 58.6/2.31 | 7.6/0.3 | 113/3.99 |
The iPhone no longer ships with a power adapter or headphones. This was done to reduce product packaging and reduce Apple's effect on the environment when shipping the devices.
Review: iPhone 12 is a massive upgrade
Rating 4.5
We liked the new design and colors in the new iPhones. Flat sides make the design feel more modern yet classic all at once.
The move to OLED on non-pro models is a big step up from the LCD used previously. Better colors and near-infinite contrast make iOS and dark mode pop. Users can even film and view Dolby Vision content on their iPhone.
The increased durability from drops due to Ceramic Shield is a welcome addition but doesn't address scratching issues that occur from constant use. Users may note small abrasions that form around where the iPhone comes into contact with a pocket regularly.
The new camera specs are impressive on paper and in practice. The iPhone 12 can shoot 4K 30 fps in Dolby Vision HDR. Night mode is improved with better algorithms and takes impressive images.
We determined that while 5G is an improvement over 4G, it doesn't justify the iPhone 12 on its own. Users that live in areas dense with 5G antennas can take advantage of the faster speeds but won't notice a big difference in day-to-day use.
MagSafe is the secret killer feature with plenty of room for potential. The accessories available now are interesting, and third-party manufacturers have only just begun to make compatible accessories.
We believe that the iPhone 12, with its improved processor, display, and MagSafe adds up to a desirable upgrade. 5G may not be an amazing feature, but it ensures the device is future-proof.
Great new design with fantastic colors
Lighter, smaller, thinner design with edge-to-edge OLED display
5G is great when you can get it
A14 Bionic processor is incredibly powerful
Camera improvements like night mode portraits and Dolby Vision HDR video are game-changing
Increased water and drop resistance
MagSafe is a killer feature
No additional scratch resistance or reinforced back glass
Some may find the colors subdued
5G is nearly useless, for now
Reception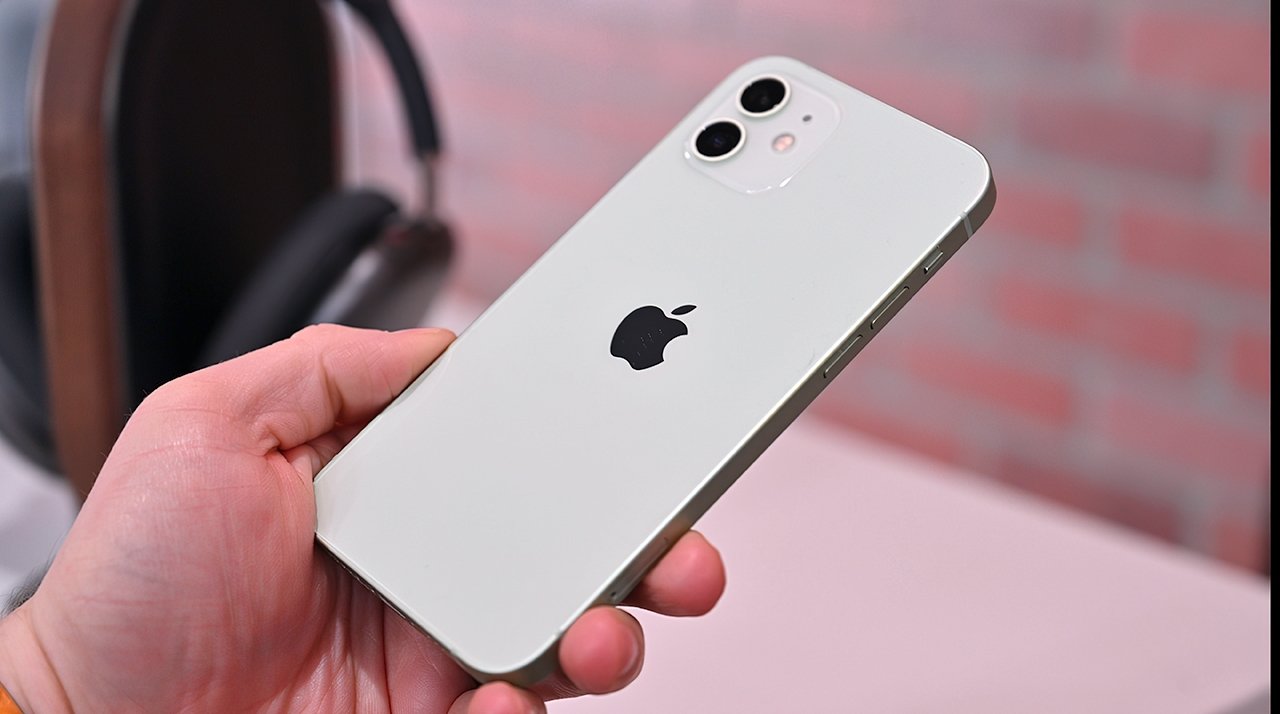 Apple generally releases multiple iPhone models each year with a "standard" one-size-fits-all model and one or more "pro" models above that. In 2020 Apple released more iPhone models than ever before, causing a complex lineup to drive customers to higher-priced models.
The iPhone 12 replaced the popular iPhone 11, but upgraders moved to the pro model due to a better camera system in an identically sized model. The least popular model in 2020 was the iPhone 12 mini.
The existence of the iPhone SE also complicated purchasing decisions around the standard iPhone. Users who had already upgraded in the spring were not going to move to either standard model in the fall. Ultimately it seems that upgraders and first-time purchasers were going for the more expensive pro models.
Apple reported that there were more upgrades in China for the Q1 2021 quarter than in any other quarter ever. This was likely due to 5G being available on the iPhone for the first time.
The more complex iPhone lineup combined with a redesign and 5G drove Apple to its best quarter ever, earning more than $111.4 billion. While iPad and Mac sales were up, the iPhone was still the main driver in Apple's revenue.
The standard iPhone continued to be a best-seller into the second quarter of 2021. Apple increased its iPhone revenue by 65.5% year-over-year to $47.9 billion — an oddity for second quarter results. Apple's CFO Luca Maestri said that iPhone demand far outweighed supply, and that only came into balance in March 2021.
iPhone 12 Pricing
The iPhone 12 is available in six colors—white, black, blue, green, purple, and (PRODUCT)RED. You can configure it with 64GB, 128GB, and 256GB of internal storage for $799, $849, and $999.
The price moved up $50 to account for the addition of 5G and OLED display and to make space for the iPhone 12 mini at the bottom of the lineup.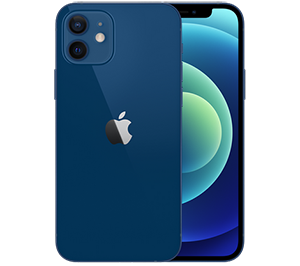 iPhone 12
---
Configurations
Discount
Apple MagSafe Charger

$39.00

$34.00

n/a

n/a

$39.00

$39.00

$39.00
$5.00
Apple MagSafe Battery Pack for iPhone 12

$99.00

$99.00

n/a

n/a

$99.00

$99.00

$89.00

Coupon

Price with $10 coupon code APINSIDER. As always, if you have any issues, you can reach out to us at [email protected] and we'll try and help.

$10.00
64GB, Purple

$829.00

$829.00

$799.99

$33.33/mo

n/a

n/a

n/a
$29.01
64GB, Black

$829.00

$829.00

$26.67/mo

$33.33/mo

$799.99

n/a

n/a
$29.01
64GB, Blue

$829.00

$829.00

$26.67/mo

$33.33/mo

$799.99

n/a

n/a
$29.01
64GB, Green

$829.00

$829.00

$26.67/mo

$33.33/mo

$799.99

$724.00

n/a
$105.00
64GB, Red

$829.00

$829.00

$26.67/mo

$33.33/mo

$799.99

n/a

n/a
$29.01
64GB, White

$829.00

$829.00

$26.67/mo

$33.33/mo

From $26.67/mo

n/a

n/a
$29.01
128GB, Purple

$879.00

$879.00

$849.99

$35.41/mo

n/a

n/a

n/a
$50.00
128GB, Black

$879.00

$829.00

$28.34/mo

$35.41/mo

$849.99

n/a

n/a
$50.00
128GB, Blue

$879.00

$879.00

$28.34/mo

$35.41/mo

$849.99

$775.00

n/a
$104.00
128GB, Green

$879.00

$879.00

$28.34/mo

$35.41/mo

$849.99

$775.00

n/a
$104.00
128GB, Red

$879.00

$879.00

$28.34/mo

$35.41/mo

$849.99

n/a

n/a
$29.01
128GB, White

$879.00

$879.00

$28.34/mo

$849.99

$849.99

$775.00

n/a
$104.00
256GB, Black

$979.00

$979.00

$949.99

$39.58/mo

$949.99

$874.00

n/a
$105.00
256GB, Blue

$979.00

$979.00

$31.67/mo

$39.58/mo

$949.99

n/a

n/a
$29.01
256GB, Green

$979.00

$979.00

$949.99

$39.58/mo

$949.99

n/a

n/a
$29.01
256GB, Red

$979.00

$979.00

$31.67/mo

$949.99

$949.99

n/a

n/a
$29.01
256GB, White

$979.00

$979.00

$31.67/mo

$39.58/mo

$949.99

n/a

n/a
$29.01
256GB, Purple

$979.00

$979.00

$949.99

$39.58/mo

n/a

n/a

n/a
$150.00