Review: iPhone 11, iPhone 11 Pro, and iPhone 11 Pro Max one month later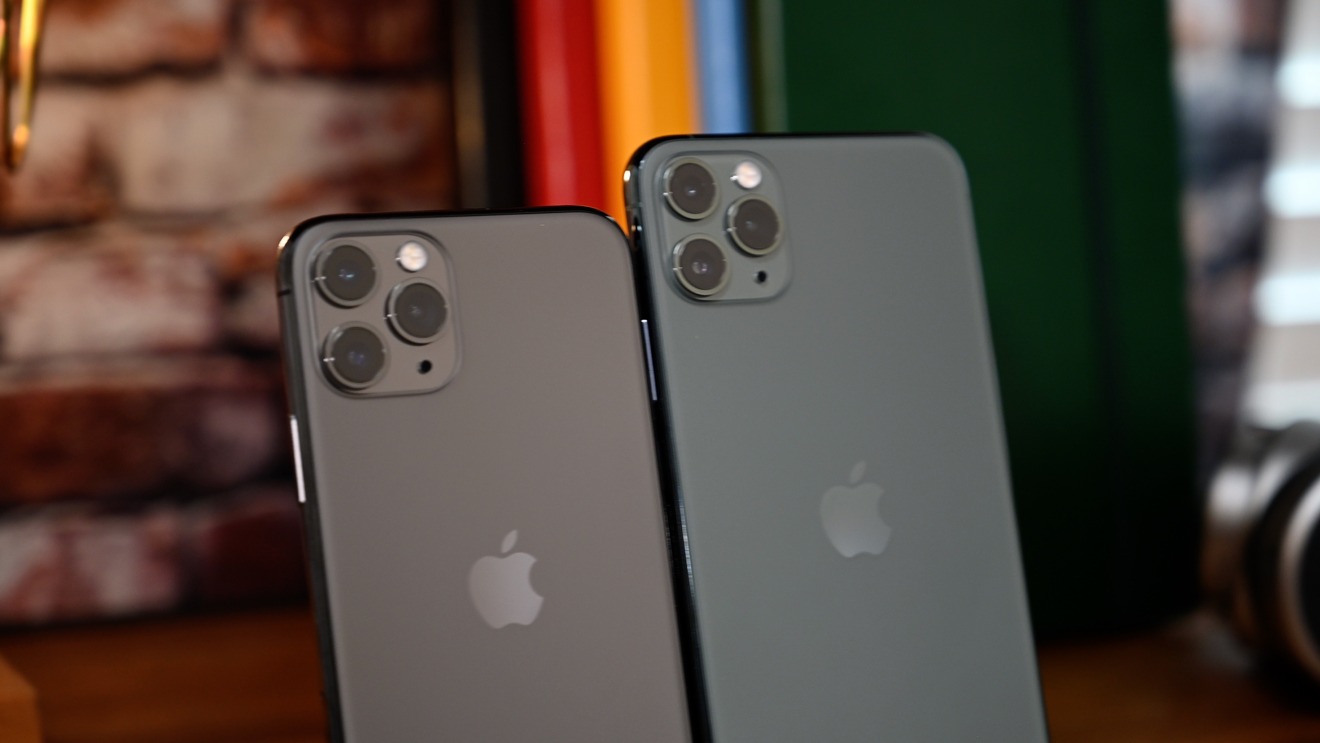 Apple's iPhone 11, iPhone 11 Pro, and iPhone 11 Pro Max were released just over a month ago. Here's what all three of Apple's newest iPhones are really like after intensive, daily, real-world use.
If you go by the specifications, or by what Apple championed at the launch of the new iPhones, you'll know one of the biggest internal changes to the new phones is meant to be their performance. Running on the A13 Bionic, it is true that on paper there are serious performance gains from the iPhone XS line of 2018 to the 2019 iPhone 11 line. All three of the new phones come with the A13 Bionic and so have the same level of performance.
For now, however, the benefits are largely unnoticeable. The iPhone XR, iPhone XS, and iPhone XS Max never really felt slow, so after spending a month with the new iPhones, we truly did not see much of a difference in our day-to-day use.
We were, though, working with the beta of iOS 13 on our iPhone XS Max so we were used to the features, and the speed, of that operating system. So our perception is that the move to the 11 line wasn't that big a jump in performance but you may notice more depending on which phone or iOS you're coming from.
It would have been great to visibly see tremendous performance improvements, but we're not disappointed that we haven't. The performance of the iPhone 11, iPhone 11 Pro and iPhone 11 Pro Max is very good right now — and we will see the differences later.
That's because Apple designs iPhones to have long lifespans. What is shipping now with an A13 Bionic processor isn't supposed to be an overnight improvement on the last model. Instead, it's meant to be an improvement that we feel several years down the line when features and apps get more power-intensive and exploit the A13 Bionic more.
If we can't say that the new 2019 iPhones are dramatically faster than the 2018 ones, we can certainly say that they are going to last longer as viable, up to date phones because of this new internal improvement.
The display and Haptic Touch
If you had an iPhone XR then you already know what Haptic Touch feels like, but for those coming from an iPhone XS or iPhone XS Max, it's gong to feel limited in comparison. It causes us plenty of frustration each day but we know that we must get used to it as it won't be going back.
It's true, though, that if everyone had loved and used 3D Touch, we might still have it. So, again, you may not feel the omission quite as strongly as we do.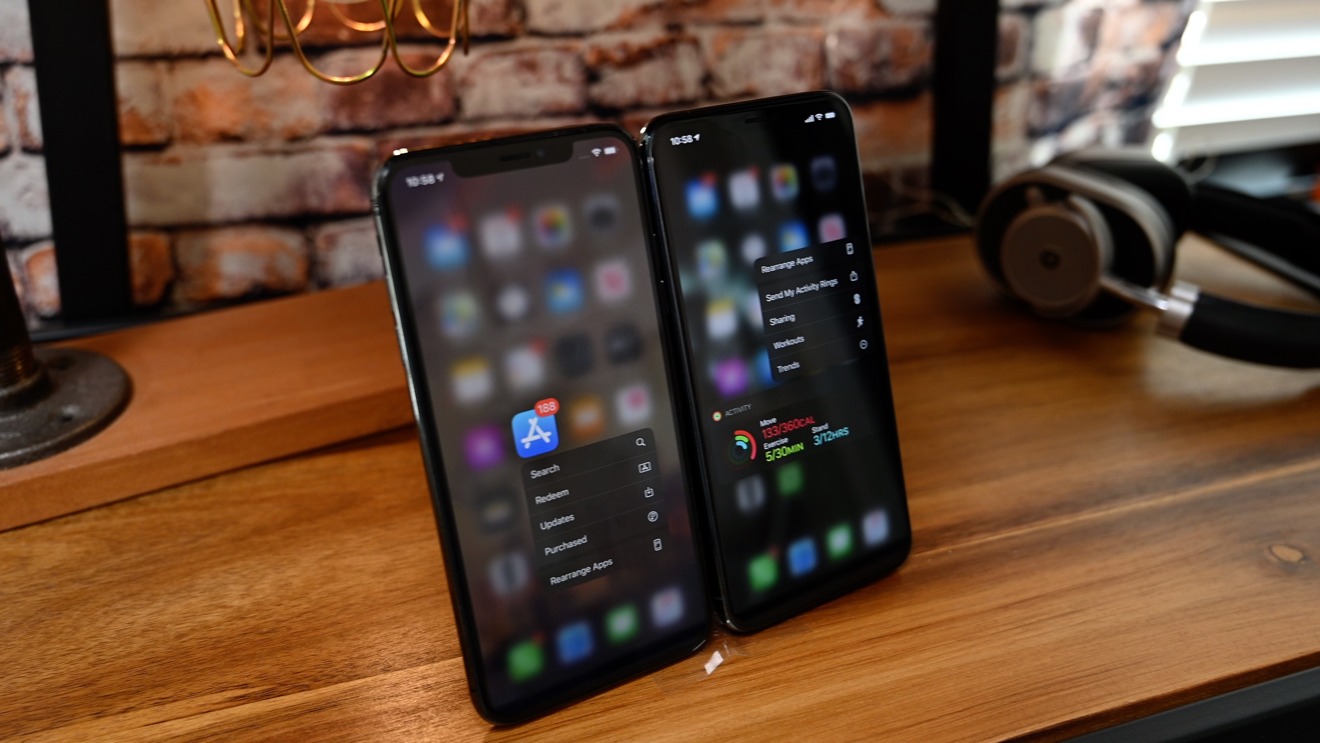 All
They looked absolutely great and as we watched movies — and Apple TV+ — we saw a big improvement on HDR or Dolby Vision content. It is bright, vivid, and at times amazingly bright. For movie and TV lovers, this is huge.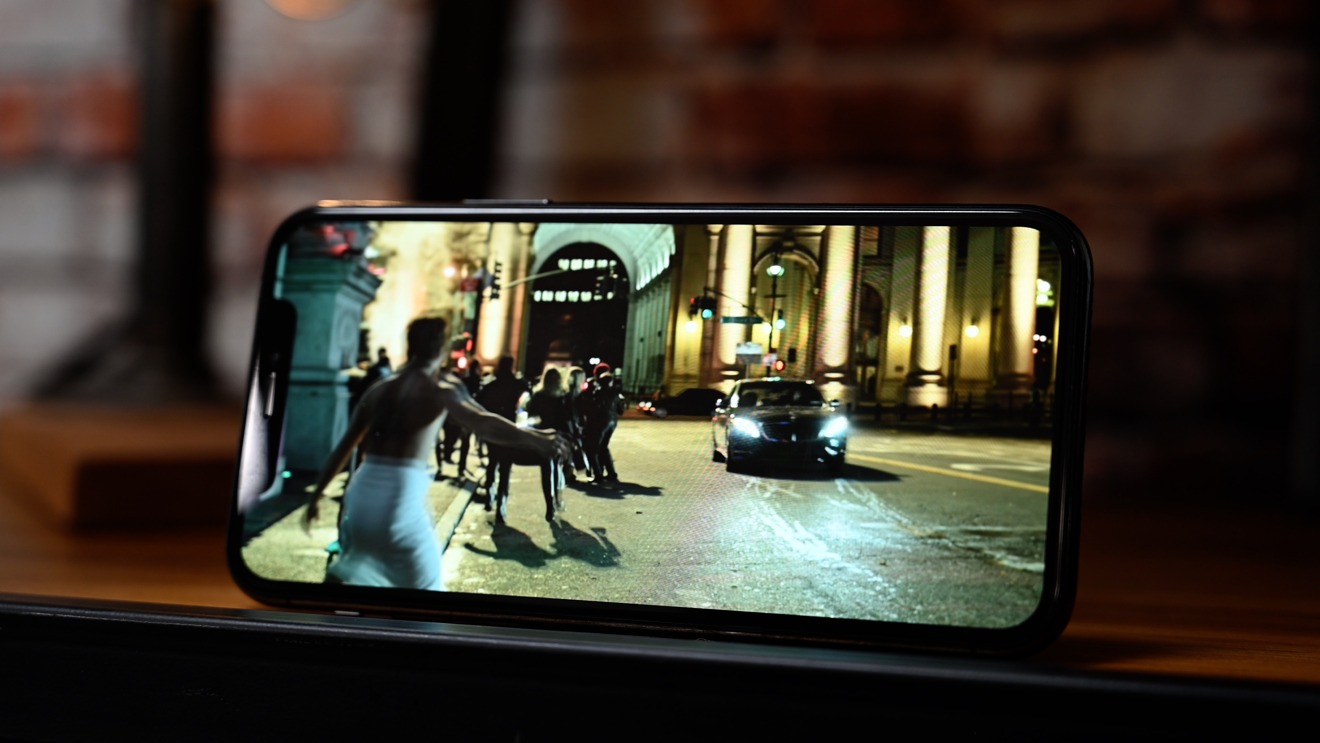 Outside of watching movies and TV, though, we otherwise didn't notice too much of a difference in the display. It felt and looked just like it did on the iPhone X, iPhone XS, and iPhone XS Max.
The cameras
We seem to have spent the month qualifying our first impressions. The OLED displays are great, but only when you're watching video. The performance improvement is true, but not noticeable in regular use.
Where we were blown away — and, crucially, continue to be — was with the cameras. These new shooters were better than we expected, and we have not become inured to them with use.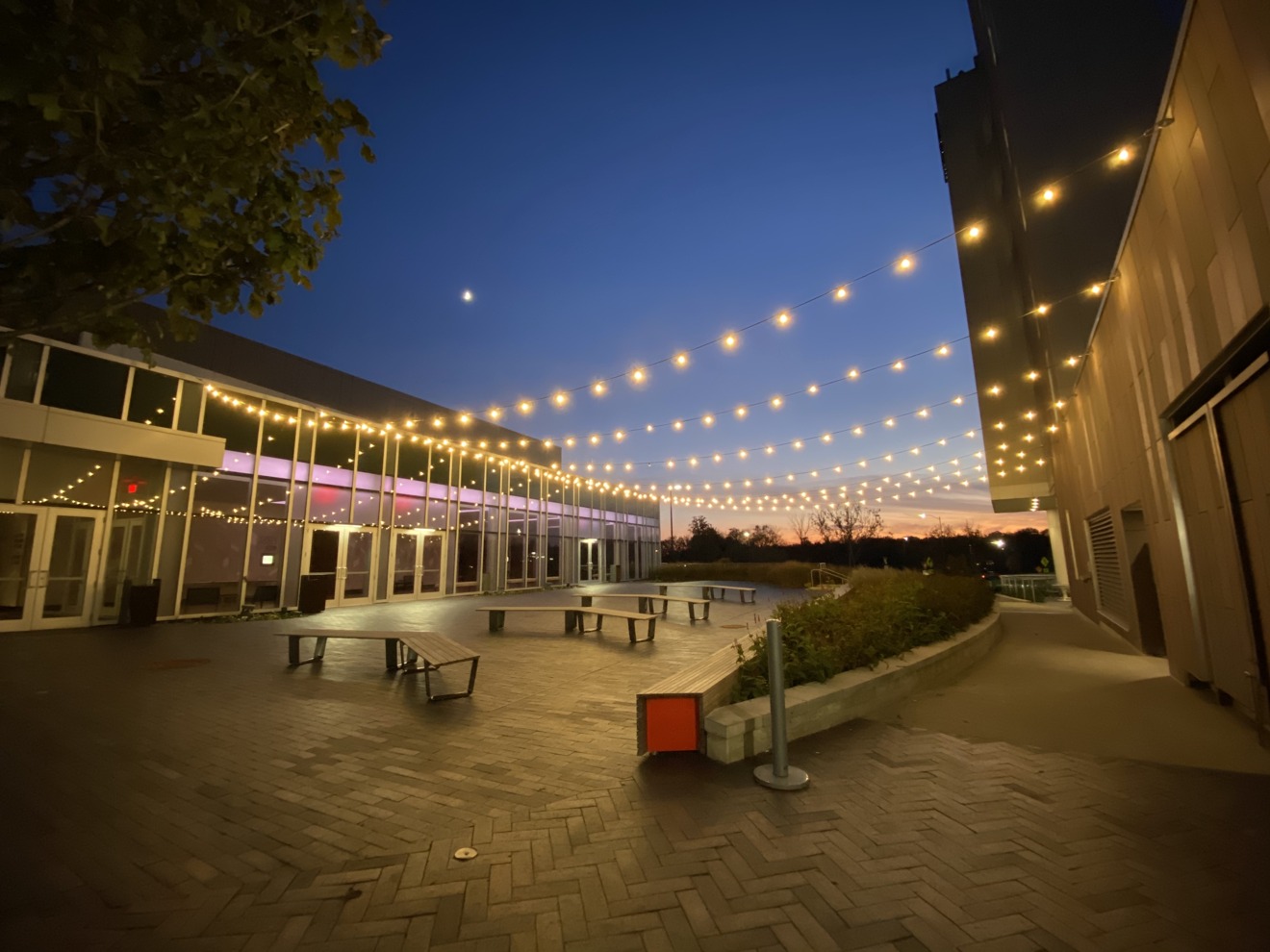 First, that ultra-wide lens. Intellectually, we understood what it could do as soon as Apple announced it, but that's just not the same thing as having it in your hands and using it every day.
The ultra-wide lens is incredibly useful, far more than we had expected. That is greatly to do with how well the lens works, but Apple also nailed it with how they implemented using the feature in iOS 13's Camera app. That app gives you the ability to see what was going on outside the frame when shooting with the standard wide lens.
Consequently, we'd be going to take a picture, see the Camera app's display of what's outside the frame, and realise that the wider view was what we needed for this particular epic shot like the one above.
You won't use ultra-wide for every photo you take. These shots of ours are well stylized and simply aren't right for every situation, but enough to be regularly used by us since getting the new phones.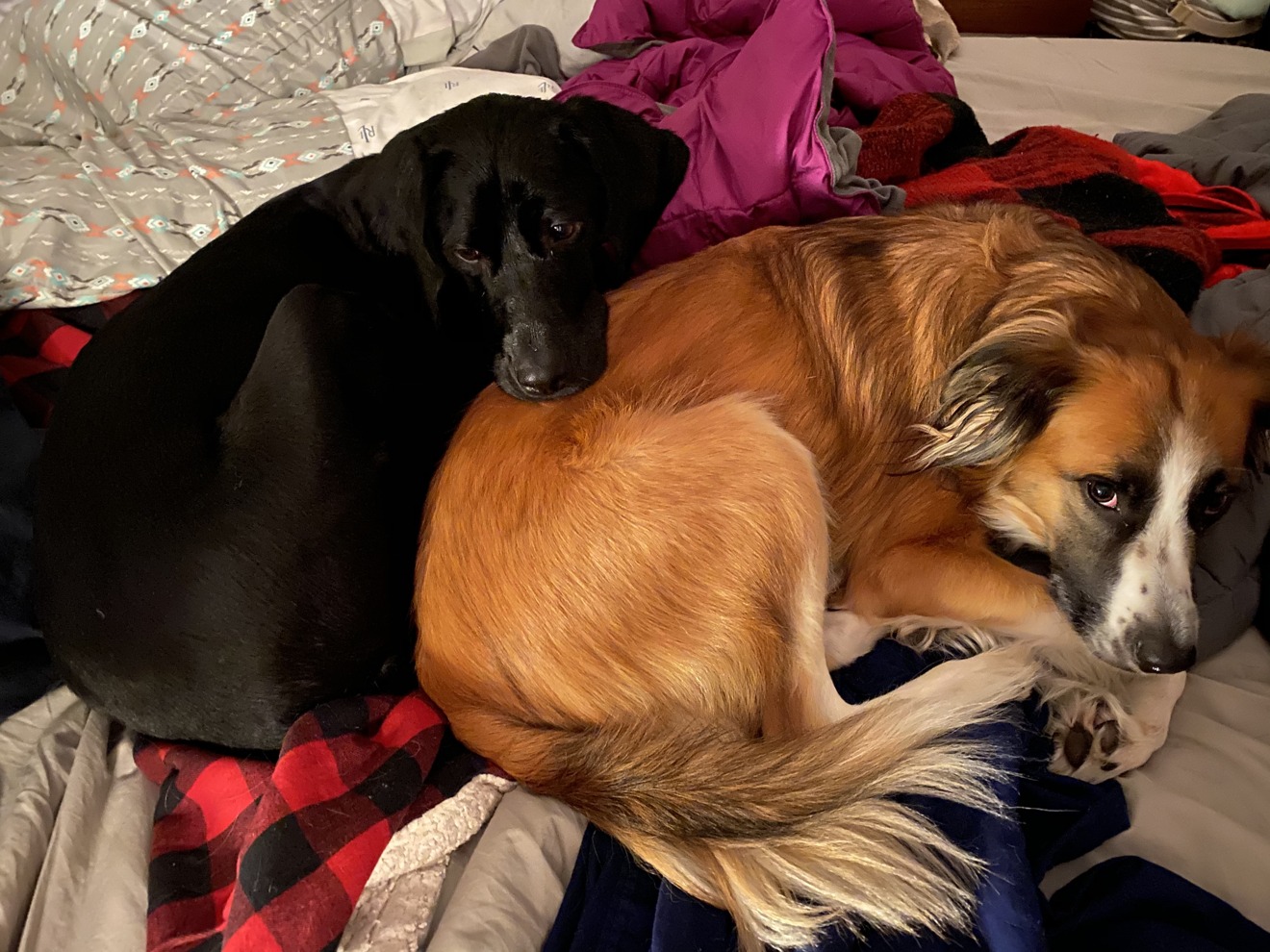 Night mode was also handy, and again there is a huge difference between being told what it does and getting to see it in action yourself.
We'd take pictures in low-light situations expecting a certain outcome based on our previous iPhone usage. But we'd notice the iPhone 11 taking a few moments to capture and we'd see the night mode icon. When checking the image, it would be sharp, bright, and a departure from our old iPhone XS Max.
The shots are genuinely good and quite impressive. The above shot was taken with just a small amount of hallway light and yet the dogs — even the black one — came out with a lot of detail. More images have been hitting our camera roll since the addition of night mode.
We just have to train ourselves to try to get shots that we used to assume wouldn't be possible.
A month in
Upgrading to a new iPhone is not a casual decision, not when they are expensive devices to buy. Nonetheless, we haven't had one second where we regretted or even questioned updating to the iPhone 11 line.
That could have been true solely for the big elements like the ultra-wide lens and the Night Mode, because those were what we noticed and kept on noticing over and over again during the past month. Yet we did also appreciate many other small details.
Placing the phone on a wireless charger is faster, for instance, which means we don't have to stare at the plate for a few seconds to ensure it's working.
Then the 3D audio is impressive-sounding when using iPhone's speakers. And the feel of the matte backs on the Pro and Pro Max feels and looks much better than the glossy ones of before.
Apple says that the iPhone 11, iPhone 11 Pro and iPhone 11 Pro Max are the best iPhones yet. A month in, we don't disagree at all.
Super Retina XDR display (on iPhone 11 Pro and iPhone 11 Pro Max) is superb for watching video
The ultra-wide lens is not a gimmick or an occasionally useful extra, it's a boon to photography
Night Mode works tremendously and changes when we can take photos
While the performance specifications are better, we don't see the difference in regular use yet. That's going to take some time but they do mean that these iPhones will last longer than last year's.
How to save on Apple's iPhone 11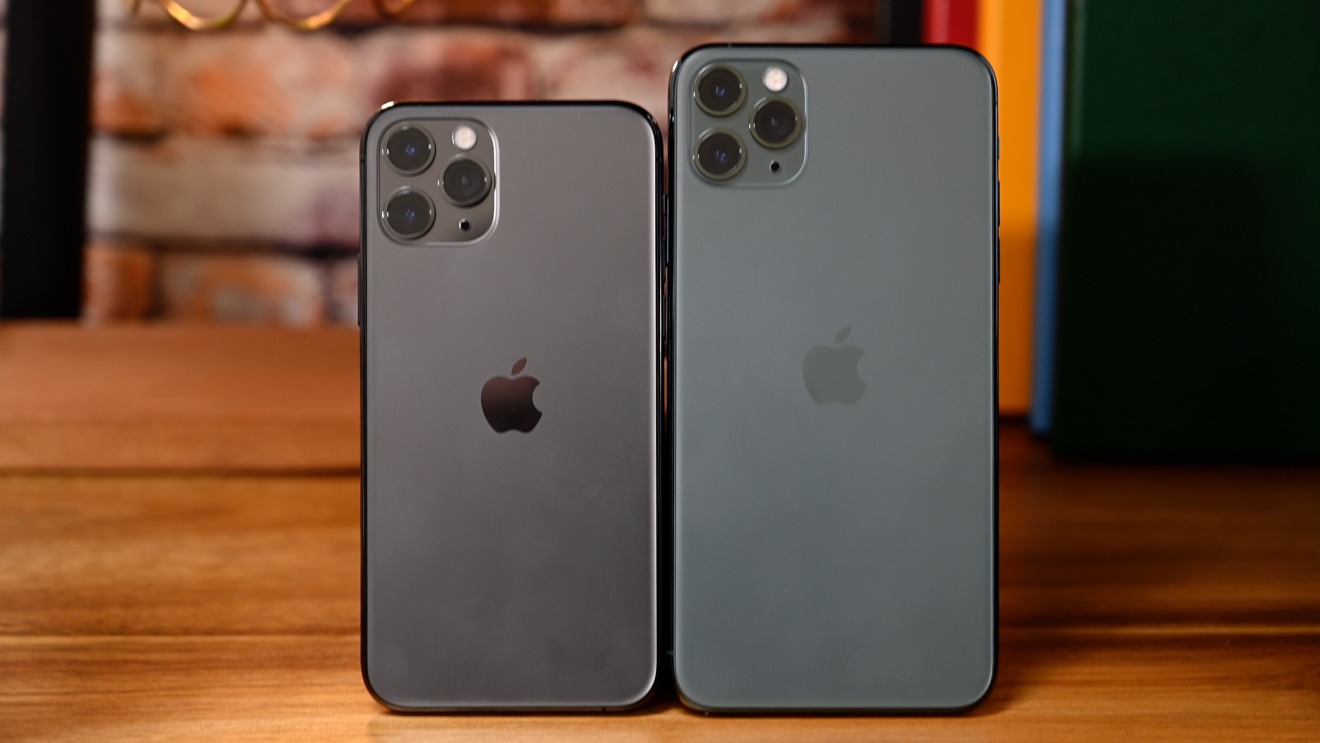 Wireless carriers are offering a variety of incentives, from trade-in bonuses to deals when you switch providers. Here's a sampling of the current iPhone 11 promotions: