Editorial: Apple's removal of 3D Touch is a backwards step for 'Pro' iPhones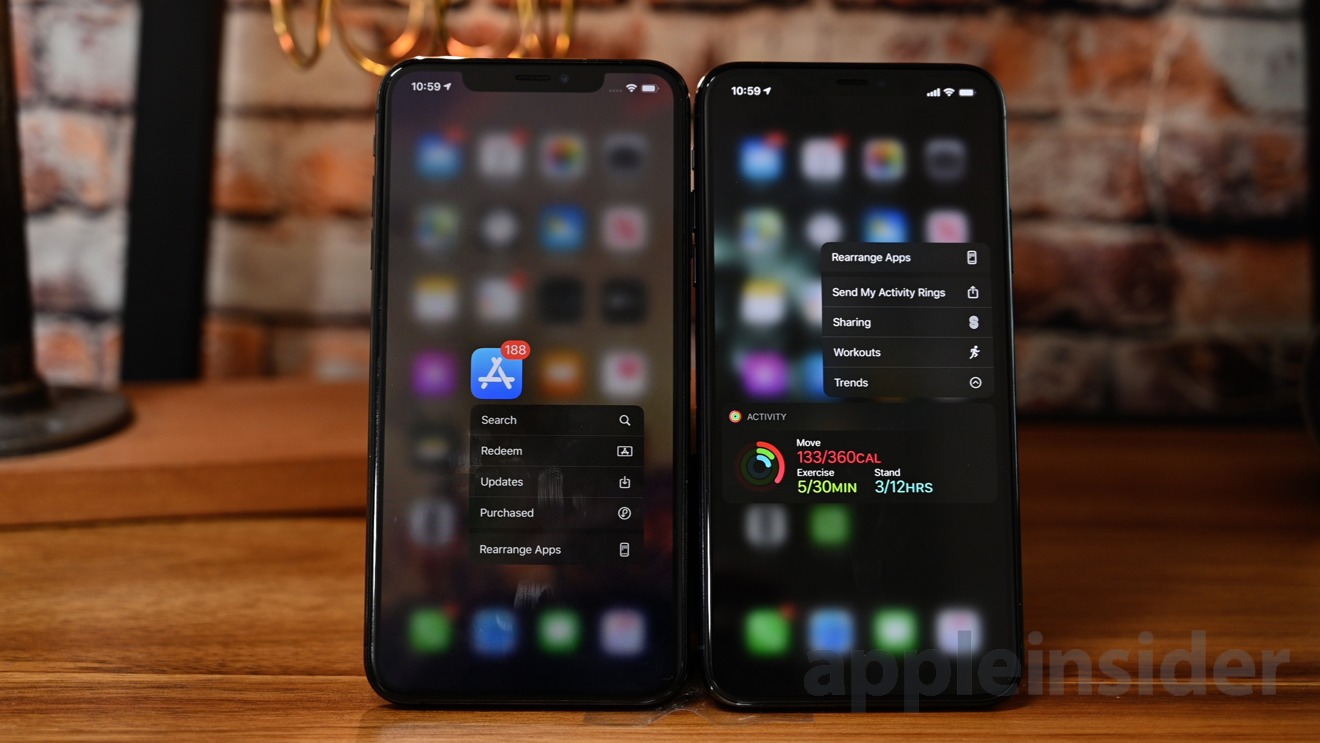 Apple's iPhone 11 Pro and iPhone 11 Pro Max are exceptional new devices, packed full of new features. While there is much to like on the new phones, the absence of 3D Touch is a step backwards.
Not everyone used it, but 3D Touch brought the iPhone a whole new level of fast interactivity — and now we've lost it.
This is the iPhone-maker's attempt to replicate the physical pressure-sensing display purely in software. While it has a fancy name, it isn't much more than a long press that triggers some feedback from the Taptic Engine.
It's portrayed as an enhancement for iOS 13, but even if you think that, it still means Apple felt it could ditch the more costly physical display 3D Touch required.
Unfortunately, as those who have used 3D Touch for a long time can attest, Haptic Touch simply isn't a good enough replacement for 3D Touch. The difference is small — but it isn't slight — and it mars the otherwise excellent iPhone 11 Pro experience.
Where it falls short
Haptic Touch does a decent job throughout the OS mimicking pressure sensitivity. It can preview emails, move the cursor, rearrange icons, open the camera from the Lock Screen.
It does these things that we've come to like, yet in every case it does them worse than it did with 3D Touch.
Take rearranging icons. Before it took a long hold to enter "jiggle mode" and a force press to open up the 3D Touch contextual menu. Without 3D Touch, you have to long hold to open the menu, and hold even longer to rearrange (or use the Rearrange Apps button in the menu).
On the Lock Screen, it now takes even longer to deliberately open the flashlight or access the camera — frustrating on a phone that is overall faster thanks to the A13 Bionic processor.
Frustratingly, the same feature means it's actually quick to turn on the camera or flashlight accidentally. As we pull the phone out of our pocket, the screen comes on, our finger happens to be in one of the corners, and so the light or camera start.
With 3D Touch, it required a purposeful press instead of just an elongated period of time.
Inside of Messages, we also weren't able to preview links that were sent. A long press in Messages means you want to use the Tapback feature, or copy the link. 3D Touch allowed us to long press for those features, but forcefully press for a link preview via Peek and even harder to open it via Pop.
On the keyboard, users could use 3D Touch to forcefully press anywhere on the keyboard to move the cursor around. With Haptic Touch, you must instead press and hold on the space bar. It isn't as intuitive, you're never going to find it by chance, and it is slower.
No future
On the iPhone XR, Haptic Touch was a fantastic replacement for 3D Touch that meant Apple could make a more affordable phone. On the iPad, too, it brought us features that had been previously limited to iPhone.
Unfortunately, for Apple's flagship phones, it is a huge step backwards. Directly compared to 3D Touch on the iPhone XS Max, Haptic Touch is slower, it is more frustrating, it is less user-friendly, and is simply a progression in the wrong way.
Apple's software ability is legendary, and we wouldn't doubt that there will be iterations and improvements to Haptic Touch, but without that physical pressure-sensitive screen, it will never be able to fully replicate what 3D Touch was capable of.
Despite this arguably being a Pro feature, the hardware required to do it has been stripped from Apple's new Pro phones. It's gone for good, and it isn't coming back.