Beats by Dre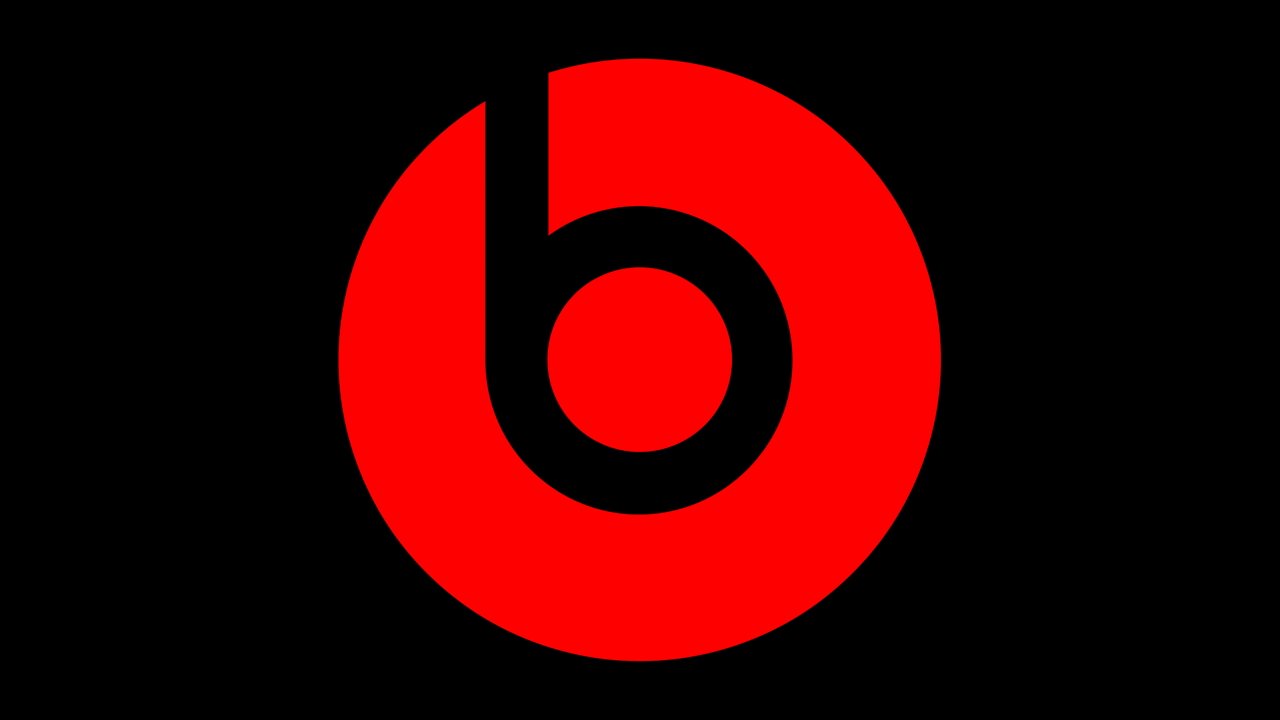 Last updated: 1 month ago
Dr. Dre and Jimmy Iovine founded Beats by Dre in 2006 to produce consumer headphones with a premium sound. The company went on to become one of the most popular audio brands in the world, create a music streaming service called Beats Music, and ultimately be purchased by Apple in 2014. Beats still operates its hardware brand mostly independent of Apple.
● Nine distinct product lines
● Unique audio reproduction
● Still one of the most popular audio brands
● Beats Music was the precursor to Apple Music
● Apple purchased the company in 2014
---
Beats by Dre headphones are well known for a bass-heavy reproduction of modern music with unique styles and designs. While Apple purchased the company in 2014 to absorb its fledgling music streaming service, Beats Music, the hardware portion was allowed to continue operation independent from the parent company.
Beats by Dre Lineup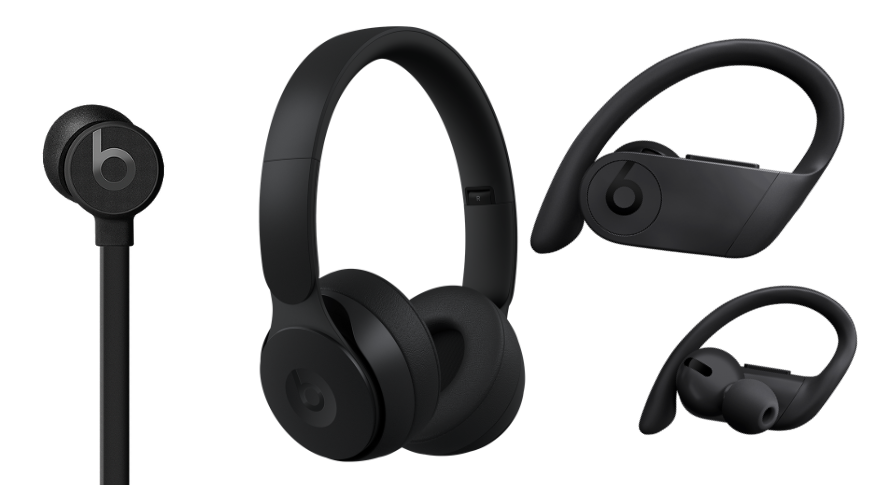 There are a wide variety of headphones, earphones, and even a speaker produced by Beats. The more recent releases have benefitted from Apple technology like the W1 or H1 chipset and Lightning connectors. The signature sound of Beats headphones has seen some tweaking under Apple's care as well, but still features heavy bass at the forefront.
Unlike Apple's AirPods line, there's a variety of fits and colors across the Beats products for more universal appeal. Even as Apple introduces new products like the rumored "AirPods Studio," the Beats headphones can thrive with their unique branding and style.
Find information about the latest Beats by Dre deals and discounts with the AppleInsider Price Guide.
The following features are shared by multiple models listed below:
Fast Fuel - quick charging feature that can provide up to 3 hours of additional listening time with just 5 minutes to 10 minutes of charge depending on the device.
ANC - Active Noise Cancelling, a feature that uses microphones to analyze external noise to produce "anti-noise" that eliminates the external noise for the listener.
Transparency Mode - An offset of ANC technology that uses the microphones to analyze external noise and determine which sounds to pass through to the listener. Used to make the listener aware of surroundings and eliminate the "clogged" feeling of sealed-off ears.
RemoteTalk - Beats products with attached cables have a microphone and volume rocker attached to the cable. The play/pause button allows for call control and Siri functions as well.
Solo Pro
On-ear wireless headphones
ANC capable
Transparency Mode
Apple H1 chipset
Fast Fuel capable
22-hour battery life with ANC enabled
40-hour battery life with ANC disabled
$300
Powerbeats Pro
Totally-wireless earbuds with earhooks
Sweat and water resistance
Apple H1 chipset
Fast Fuel capable
9-hour battery life
$200
Powerbeats
Wireless earbuds with earhooks
Sweat and water resistance
Apple H1 chipset
Fast Fuel capable
15-hour battery life
$150
BeatsX
In-ear wireless earbuds
RemoteTalk cable
Apple W1 chipset
Fast Fuel capable
8-hour battery life
$100
Beats Studio3 Wireless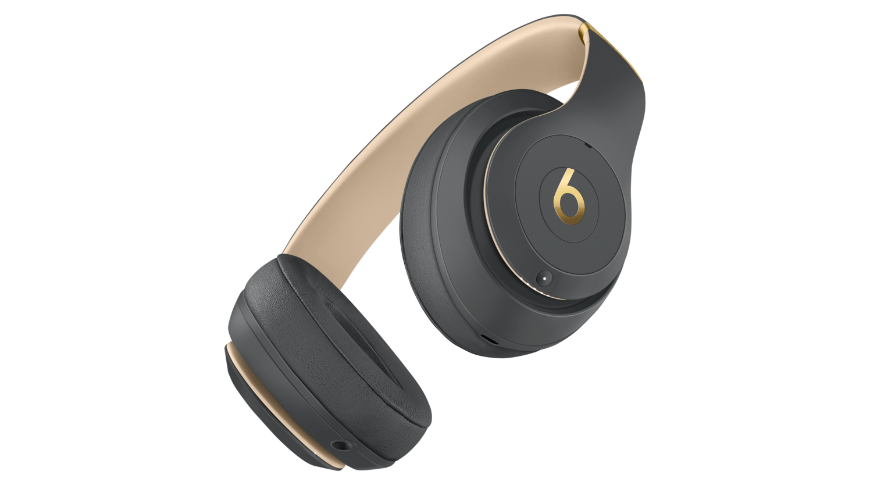 Over-ear wireless headphones
ANC capable
Apple W1 chipset
Fast Fuel capable
22-hour battery life with ANC enabled
40-hour battery life with ANC disabled
$350
Beats Solo3 Wireless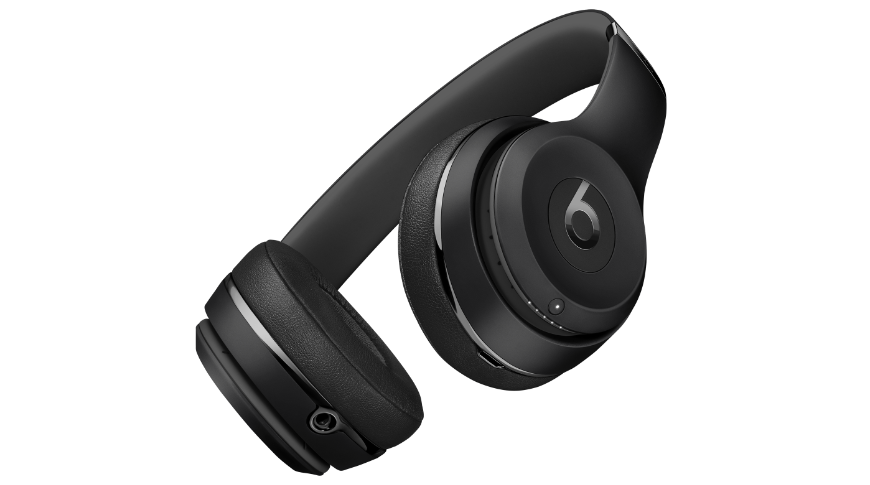 On-ear wireless headphones
Apple W1 chipset
Fast Fuel capable
40-hour battery life
$200
BeatsEP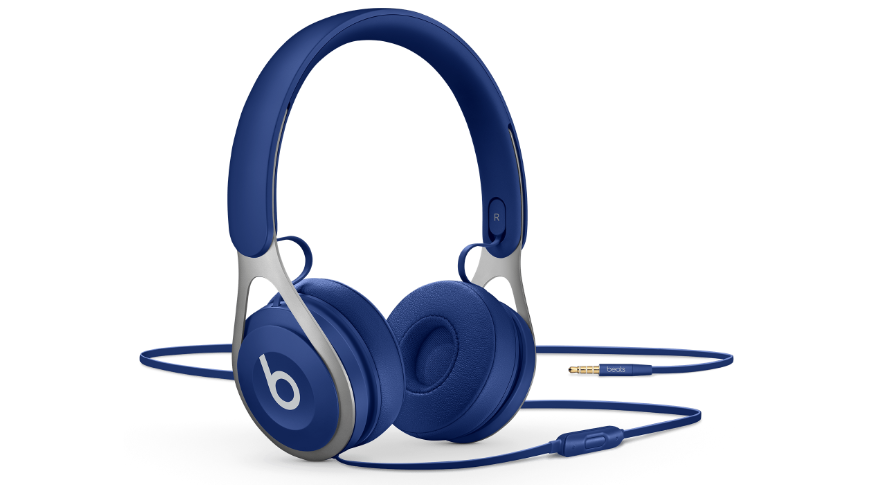 On-ear wired headphones
RemoteTalk cable
$130
urBeats3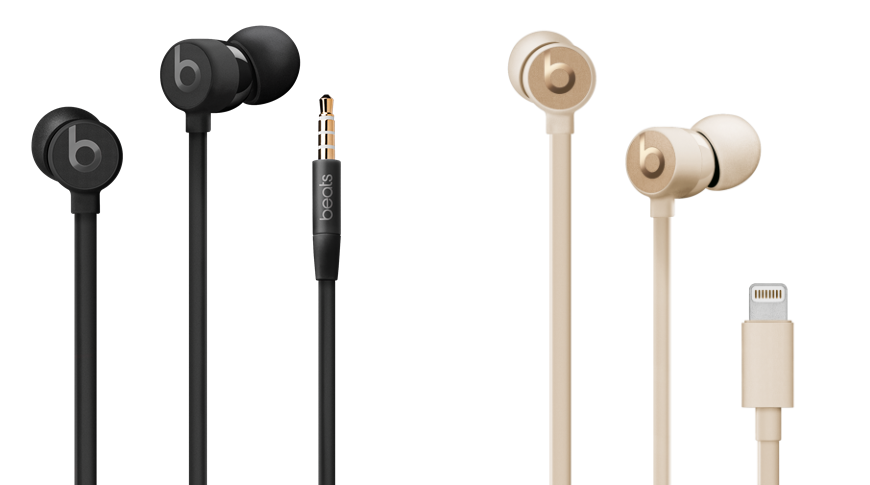 In-ear wired earbuds
RemoteTalk cable
Available with Lightning or 3.5mm plug
$60
Beats Pill+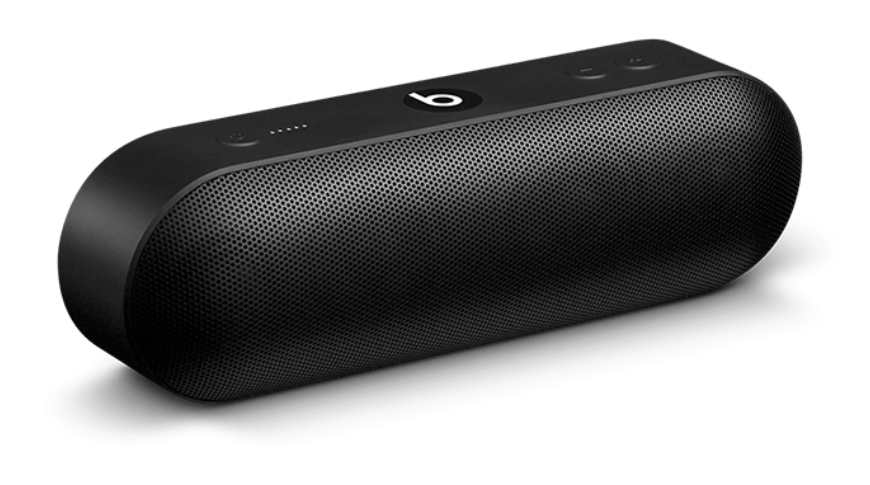 Portable speaker
12-hour battery life
Additional port for charging devices
$180
Apple Acquisition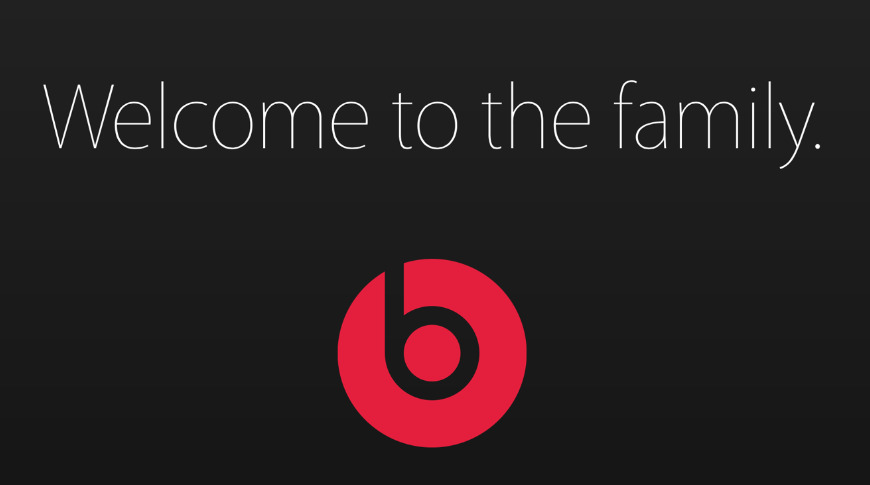 Apple revolutionized the music industry in 2001 with the introduction of the iPod, iTunes, and the ability to purchase music digitally. On top of that, customers could buy "singles" for the first time, rather than an entire album. These technologies helped push the music industry into the digital era.
In 2006, Swedish startup, Spotify, moved to change the industry again with streaming music. The world had fully embraced the purchasing model of iTunes, and Apple was dominating the music scene— but then Spotify introduced the idea of subscribing to a service that allowed unlimited streaming of music rather than owning the songs individually. Other services like Pandora had already introduced the concept of free streaming stations with ads, but Spotify took this model further by giving users agency of choice rather than randomized stations.
The Spotify streaming app and service was officially launched in 2008 with a slow global rollout. The United States received Spotify 2011.
The threat of the industry shifting to streaming was then on Apple's doorstep, and they had to make moves to either take hold of premium purchases or enter the streaming market. Apple did little publicly to show their interest in streaming, introducing iTunes Radio as a Pandora-like service without ads but little else was done.
By 2014 it was clear that Apple had to make a move into streaming or be left behind as Spotify took over the music industry. Apple announced its intent to purchase Beats Electronics for $3 billion in May 2014.
Apple closed the deal in August 2014, making Jimmy Iovine and Dr. Dre employees at the company, absorbing the headphone brand, and most importantly, the Beats Music service.
In a breakdown of the deal from the Wall Street Journal, Apple paid about $500 million for Beats Music and $2.5 billion for Beats Electronics. The acquisition was the biggest in Apple's history, yet Apple likely recouped the cost quickly with the high-margin headphone business and the new music service.
Beats Music
Beats Music was the streaming service developed by Beats by Dre with a focus on algorithmic curation. It emulated many of the features of Spotify with a large streaming library and some curated playlists.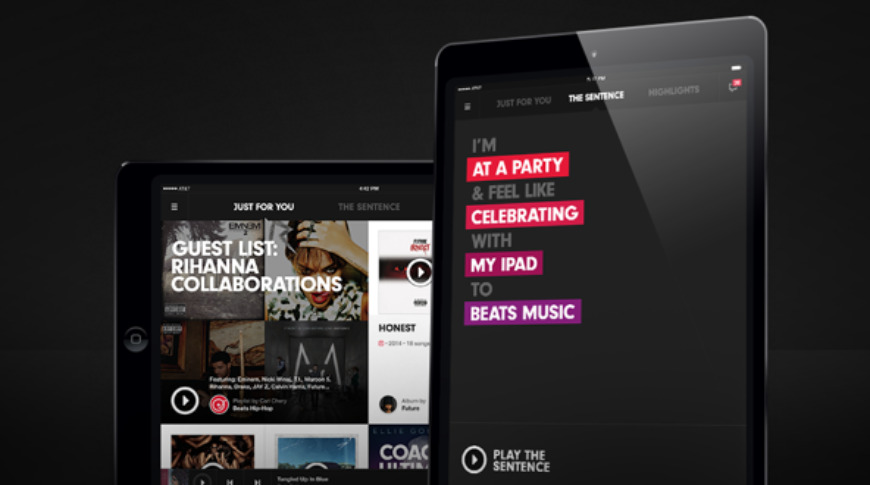 "
A unique aspect of Beats Music was "The Sentence." This feature would let users create a sentence using predetermined values to generate a radio station algorithmically. No other streaming service has recreated this experience.
Beats Music was available on Apple, Android, and Windows Phone platforms. Apple maintained the app until the launch of Apple Music in 2015.
Beats 1 Radio
The transition to Apple Music removed a lot of the whimsy found in Beats Music. The branding shifted to Apple's, with a notable exception: Beats 1 Radio.
The "always-on" radio station launched in July 2015 with live DJ's playing curated music selections. While touted as a 24-hour radio station, it followed a 12-hour schedule that repeated halfway through the day. The global nature of the station, airing in over 100 countries, required this schedule so listeners could catch their favorite shows during the day in their locale.
Apple added shows over time, which featured popular artists and influencers. The Beats 1 brand was highly promoted within Apple Music for years after its launch.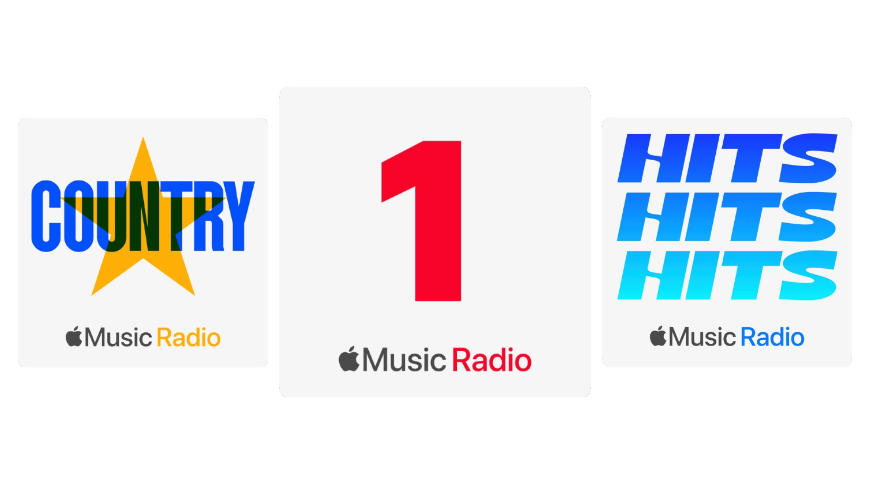 In 2020, Apple changed the branding of the radio station from Beats 1 to Apple Music 1. Alongside the brand change, Apple launched Apple Music Hits and Apple Music Country underneath the umbrella Apple Music Radio.
The End of Beats by Dre?
Apple has essentially eliminated the Beats brand from all of its software and services. The only thing that remains is the hardware brand that produces the devices mentioned above.
Industry analysts and writers have asked if Apple is ready to dump beats altogether. The AirPods line is evolving and will soon have four distinct products in the line capable of replacing the entire Beats lineup.
The "AirPods Studio" with its rumored changeable parts could replace the Solo Pro, Beats Studio3, and BeatsEP with one premium package. "AirPods X" would be a suitable replacement for BeatsX and Powerbeats as a set of earpods connected by a cable. AirPods and AirPods Pro are already on the market and are very popular on their own.
The only issue with the idea behind Apple abandoning Beats by Dre is the non-Apple fans of the brand. Beats serve a large market of Windows and Android users, many of which still do not realize Apple owns the brand. Time will tell if Apple will end Beats, but the company has shown that it is not afraid to have its products compete among themselves.