Apple reveals watchOS 6 with App Store, enhanced health tracking features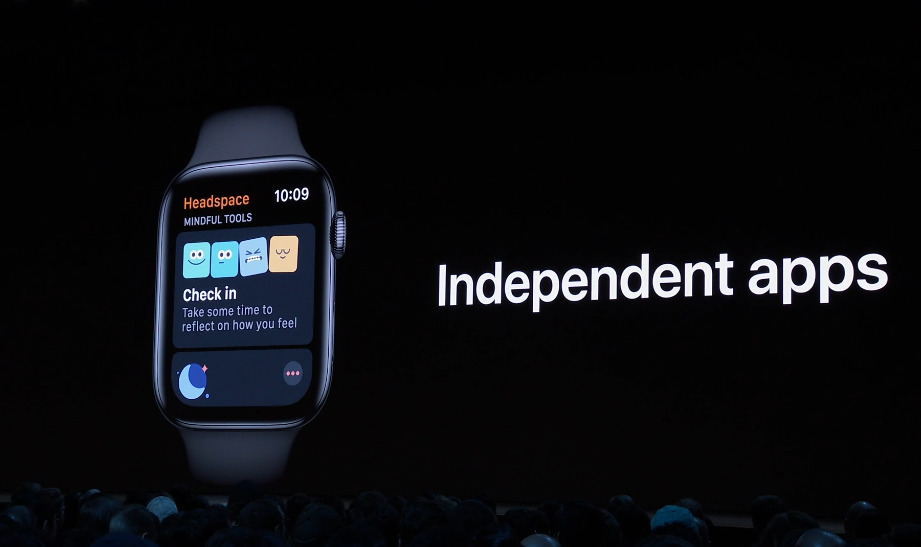 Apple has debuted watchOS 6 at WWDC 2019, featuring a watch-specific App Store, new complications, health features, and more, set to release to all users in the fall.
WatchOS 6 was announced at the Worldwide Developers Conference. It will launch in the fall, bringing with it enhanced Watch faces with Taptic chimes and new complications. Every hour, on the hour, wearers will receive a silent Taptic alert on their wrist. If sound is enabled on the wearer's watch, they will also hear an audio alert.
The Apple Watch is getting several new Watch faces in watchOS 6. These include "Gradient" which makes a gradient from a color of the wearer's choice, new "X-Large" faces designed for a bold, modern look, a new "Solar Analog" that showcases the sun moving around the Watch face, and an "Infograph Subdial" that features larger complication views. In addition to new faces, the Watch is getting new complications as well. These include Audio Books, Voice Memos, and Noise.
Developers will soon be able to get their hands on a beta in time to refine apps for the watchOS 6 release to all users in September. It is unclear if there will be a public beta release at this time.
The Watch is getting compatible apps and features from the iPhone. Wearers will now be able to record voice memos on their Watch without having to reach for their iPhone. They will also be able to access the Apple Books app to make quick purchases and start audio books without needing their phone. Finally, the calculator app is making it's way to a wearers wrist, a convenience that many have been waiting for. Calculator also includes the ability to quickly calculate tips at a restaurant, as well as being able to calculate bill splits among multiple people.
The Apple Watch is also finally getting its own App Store, allowing Watch owners to install new apps onto the Watch without first downloading it to the iPhone. This also means there will be stand-alone Watch apps that would not need a companion app on the iPhone. The stand-alone App Store will feature lists curated by Apple's editorial team, but can also be browsed by scribble, dictation, or asking Siri.
WatchOS 6 will include streaming audio API, allowing wearers to take their favorite radio stations, live sports games, and podcasts with them wherever they go, without the need for their iPhone.
The Activity App will now feature Activity Trends. For nine metrics, Activity will compare a wearer's 90-day trends against the last 365 days, giving them a window into their performance. The overall goal is to help users stay consistently active and push them to meet or exceed prior bests.
The new Noise app monitors the audio surrounding a user, and is able to warn a user about the environment. The new Cycle tracking app aims to help with tracking the wearers menstrual cycle, something only previously available with third-party apps like Clue and it will be available on the iPhone as well.
While not an update related to WatchOS 6, Apple is also planning on releasing new summer color bands and the Pride-Edition Watch band to match last years Pride Watch face.
This story is breaking. Refresh for more details as they develop.