Apple seeds Safari betas with PDF and autofill enhancements
By AppleInsider Staff
Thursday, November 14, 2013, 01:52 pm PT (04:52 pm ET)
Apple on Thursday issued two Safari betas to developers with PDF viewing and annotation enhancements, as well as autofill improvements, among other changes.




According to AppleInsider reader Gregg, Apple seeded Safari 6.1.1 for OS X 10.7.5 Lion and OS X 10.8.5 Mountain Lion, as well as Safari 7.0.1 for OS X 10.9 Mavericks.

Apple is asking developers to concentrate on viewing and annotating PDFs, login and password autofill and Web Inspector functions, along with general website compatibility and accessibility features.

The company gave no indication as to when the software would be ready for pubic consumption, but the latest Safari could be released in the coming weeks.

Developers can download Safari 6.1.1 and 7.0.1 from Apple's Developer Center now.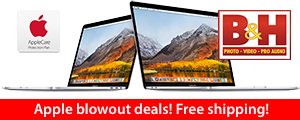 2018 13" Touch Bars
Price
Save
2.3GHz/8GB/256GB (Gray)
$1,699.00+
$100
2.3GHz/8GB/512GB (Silver)
$1,879.00+
$20
2.3GHz/16GB/512GB (Gray)
$2,099.00+
$100
2.7GHz/16GB/512GB
$2,449.00+
$50
2.7GHz/16GB/1TB
$2,849.00+
$50
2018 15" MacBook Pros
Price
Save
2.2GHz/16/256GB/555X
$2,215.00+
$185
2.2GHz/32/1TB/560X
$3,449.00+
$50
2.6GHz/16/512GB/560X
$2,575.00+
$224
2.6GHz/16/1TB/560X (Gray)
$2,999.00+
$200
2.6GHz/32/1TB/560X (Gray)
$3,399.00+
$200
2.6GHz/32/2TB/560X (Gray)
$3,999.00+
$400
Click here for dozens more configurations
+ Free shipping within the contiguous U.S.
Lowest Prices Anywhere!

13" MacBook Pros
Price
You Save
3.1GHz/8GB/256GB Gray
$1,679.00
$120.00
3.1GHz/8GB/256GB Silver
$1,704.00*
$95.00
3.1GHz/8GB/512GB Gray
$1,849.00*
$150.00
3.1GHz/16/512GB Gray
$2,099.00
$100.00
15" MacBook Pro
Price
You Save
2.8GHz/16/256/555 Silver
$2,199.00*
$200.00
2.8GHz/16/256/560 Gray
$2,299.00
$200.00
2.9GHz/16/512/560 Gray
$2,599.00
$200.00
2.9GHz/16/1TB/560 Gray
$2,999.00
$200.00
3.1GHz/16/512/560 Gray
$2,799.00
$200.00
3.1GHz/16/2TB/560 Gray
$3,899.00
$300.00

*

price with Promo Code:

APINSIDER

prices.appleinsider.com for more configurations